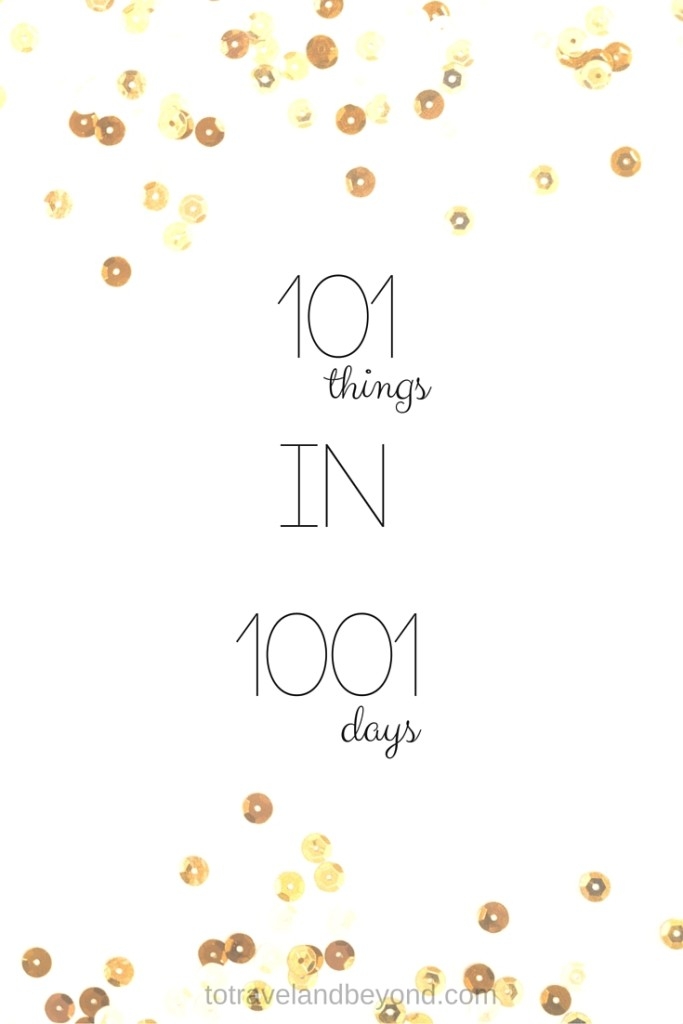 Last week I posted on my Facebook page about doing a 101 in 1001 challenge, and I would love to see who else is interested! It would be great to have a group of us starting this together, to motivate each other and share ideas. If you aren't familiar with 101 in 1001, it is a list of 101 things that you complete in 1,001 days. So you basically create a bucket list for only 2.75 years, and try to get all 101 things marked off. I love the idea behind this because I am 1-obsessed with lists, 2- a planner, 3- love a good competition, and I will feel motivated to get the entire list finished.
At first glance you may think it would be easy to get 101 things done in around 3 years, but I am realizing it is a bit difficult to even think of 101 things! There are several resources full of ideas for your list, and it is easiest to be broken down into categories. For example, you could use crafts, home, food, business, and travel as some of your categories, and have about 10 under each of them along with some other categories.
These are some great resources to help create your list:
I like it would be fun for everyone to start around the same time, so our end date would be the same as well. In order to motivate each other and follow along with everyones progress, I am going to host a link-up every 3 months for each of us to do an update of where we are on the list. Since I am all about building community lately, I would like to have a different cohost every time there is a link-up, if you are interested in co-hosting, let me know! Having a link-up will also be a way to bring other bloggers that have already started on their 101 lists to join in as well! No matter if you are a year in, almost finished, or stuck on what to add to the list, it would be great to have you!
I am going to kick-off the link-up on November 16th, and I hope you will join me! I am going to start by doing a post with my list, and then create a page just for updates as I go along…because I am absolutely a checking things off a list kind of person. If you would like to join the link-up, grab the button below and let me know if you would like to cohost a future date!
p.s. if you start on November 16th, the end date will be August 13th, 2018!