A few weeks ago Anna started talking about the smoothie cleanse she was starting, and I was instantly intrigued. Smoothies? Yeah I can do that! Tell me more! I don't have a juicer, so I can't really do those cleanses (also juicing is #expensive), I love the 21-day fix but meal prepping for that takes so long, and I don't have the patience/memory for counting calories. Smoothies though, I can handle that.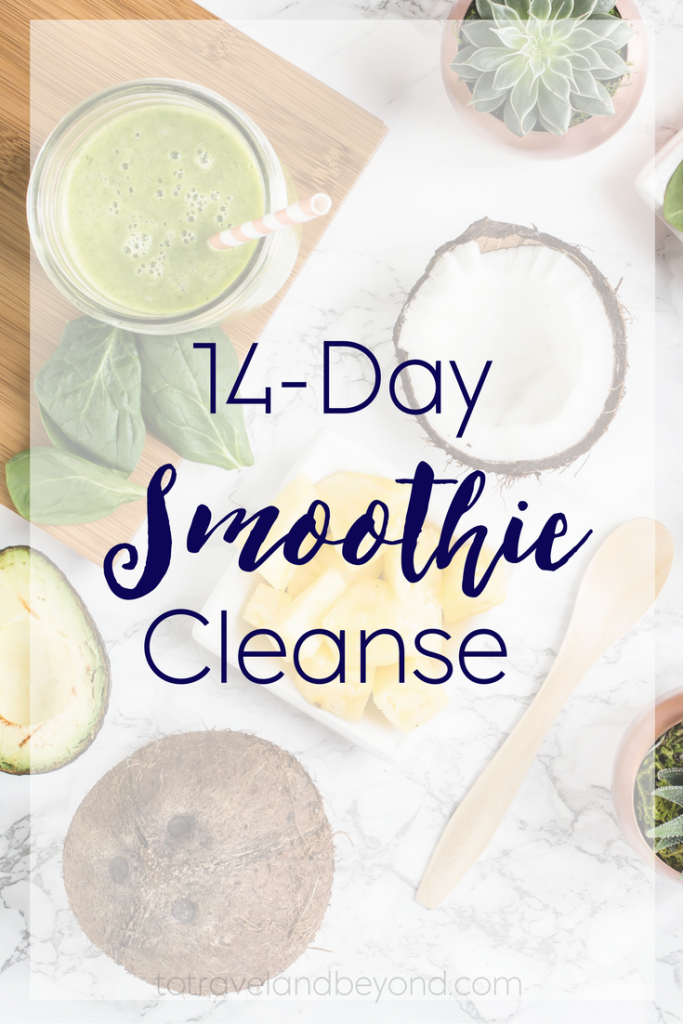 After going over Anna's post on what the smoothie cleanse helped her with last time, I was ready to go. I spent about $80 on groceries, smoothie prepped for a little over an hour and froze all of the bags to make it easy to grab and go before work.
There were a few "rules" that I decided to bend, like only black coffee and no chewing, mainly because I want to avoid being irritable as much as I can. I need coffee and I don't love it black, but close to it is fine. To find a happy medium I have been doing 1 teaspoon of sweetener or a tablespoon of sweetened almond milk to 8 oz of coffee. There will be days when I need a snack on the go and won't have a blender availible, so snack options needed to be figured out as well. For these days I am allowing 2 tablespoons of hummus, 10 baby carrots, and some almonds. I have omitted the kombucha that Anna has been drinking, but I might search for some of this now that I am going into the second half of the cleanse.
A typical work day for me goes like this:
Wake up and drink 8 oz of water with lemon
8 am- Smoothie one is pretty basic, strawberry banana or "orange cream"
Drink 16 oz of water
12 pm- Smoothie two is more vegetable based and not as sweet
Drink 16 oz of water
4 pm- Smoothie three is chocolatey and delicious
Drink 16 oz of water
7:30 pm- Smoothie four is a rotation between all three depending on how I am feeling.
Drink 8 oz of water
For me this cleanse it isn't about limiting everything but introducing a healthier lifestyle, fighting cravings and kickstarting weight loss. After the cleanse (which will end on February 9th) I'm hoping to continue smoothies for at least two meals a day for as long as possible, while taking part in healthier activities like yoga and cycling.
I started the cleanse last week and I am feeling pretty good. I did have a cheat day because I couldn't avoid wine tasting when we went to Urban Winery, but besides that I have been able to stick with the plan. Some smoothies have been delicious and others are pretty meh, but I am learning to add some extra things to make them better. I will be prepping some more smoothies over the weekend, and I'm excited to share those recipes as well as my smoothie making process.
Have you ever done a smoothie cleanse?