Happy New Year! It's hard to believe we are already 2 days into 2015. So many big things will be happening this year, like getting a new last name and taking a 3-week European vacation aka Honeymoon. I have many goals for this year, and I plan on using this list to keep me motivated. Once a month I am going to check in on this list, and make sure that I am making some progress towards each 2015 resolution.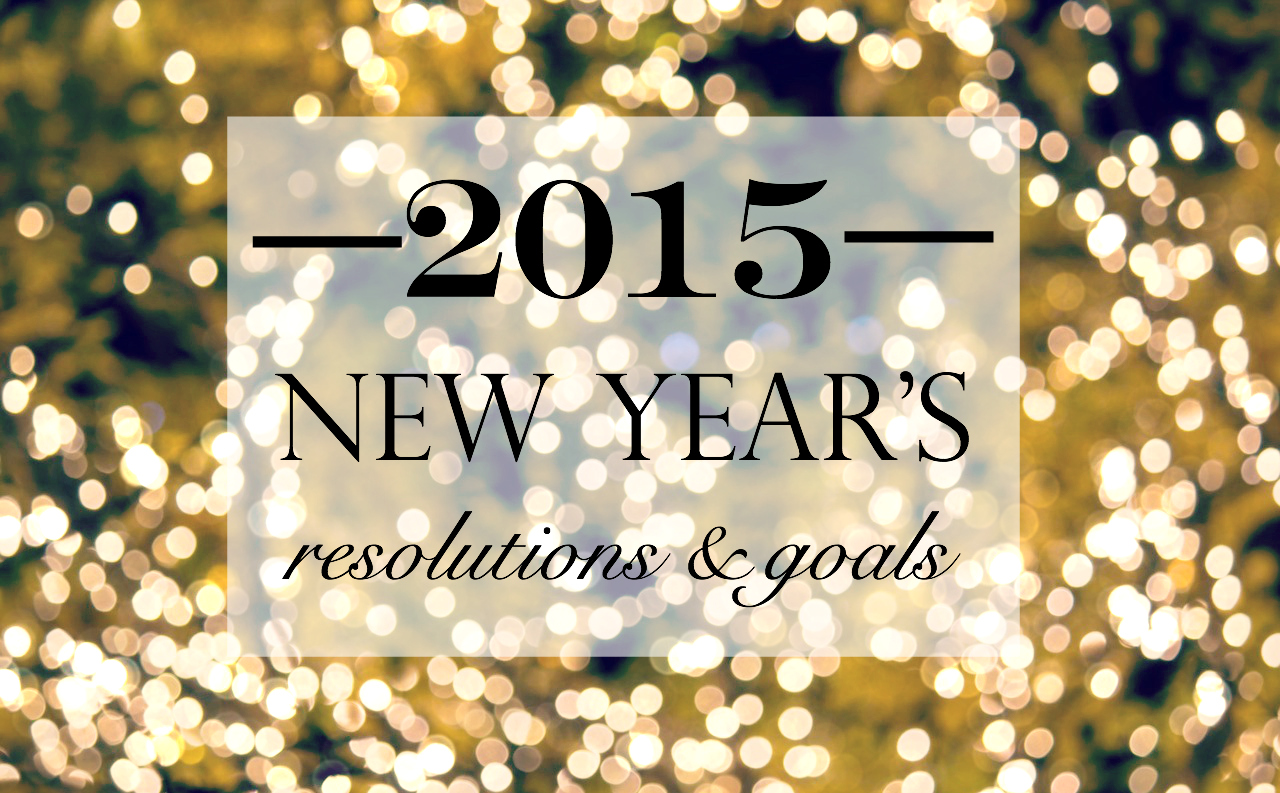 Here are my Hopes & Plans for 2015
Be Less Stressed. I need to do this for so many reasons. When I stress out, everyone around me can feel the tension. It's also totally unhealthy, so see ya later stress and hellp more massages!
Be Comfortable In My Own Skin. I was on a great health kick until 2 months ago. Dave started trying to eat more to gain more weight before his surgery, so I joined in. Mistake. I started going back to the gym and have motivation to feel great in my wedding dress. In general I want to go to the gym at least 3 times a week, and eat clean. I have less than 6 months to make it happen, I hope I can!
Take Yoga Classes. This goes along with the two previous goals. Yoga will help my health, flexibility and stress. I haven't been able to find a good class around me, but I hope something comes about soon!
Plan A 2016 Trip. I am going to post about this one soon because I would love suggestions. We would love to go to Tokyo in 2016, as well as Maldives or Bali. I think we can do both if we continue saving, but I want to make sure we are making the right choices.
Mountain Bike More. Dave loves mountain biking, and I have only been twice. I really enjoyed it, I just don't have a bike anymore. First I need a bike, and then I would love to go with him at least twice a month. I make him sit through Real Housewives (don't let him lie- he likes it), so I want to do more of his hobbies with him.
Sew Awesome Things. My parents bought me a new fancy sewing machine for Christmas, and I really want to continue to learn how to use it. I have big plans for this year, but I think I will start with an apron and curtains.
Finish Decorating. We have our hour 75% finished. There are some odds and ends we still need, and to decorate our office. Once the wedding is over we will have more time (and money) to get everything finished.
Be sure to link-up your resolutions with Amanda from Marry Mint 🙂
What are your New Years resolutions?