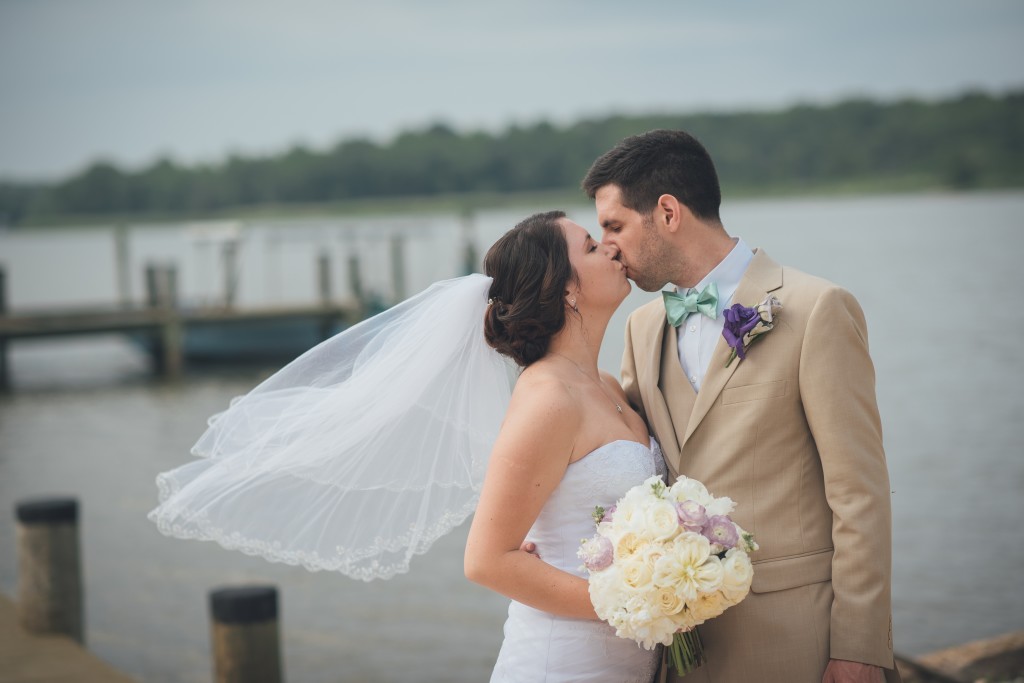 Happy Wedding Wednesday! I'm not going to lie, I think about my wedding often. Other people also remind me of my wedding often, and you know what they say? It was so much FUN! That was my inspiration word- a simple three letter word explaining my entire wedding. We wanted it to be FUN. We wanted our ceremony to make us laugh, we wanted our introduction to get the party started, and we wanted to see empty chairs while the dancing was happening. All of this means having FUN.
In order for this fun to happen, there were a few things I needed to get over. I needed to move past it and just let things happen as they would. If you are in the process of planning a wedding, I highly suggest reading some of these pieces of advice. It took me a bit to get over myself for some of them (I'm just being honest) but in the end, it was a wonderful event.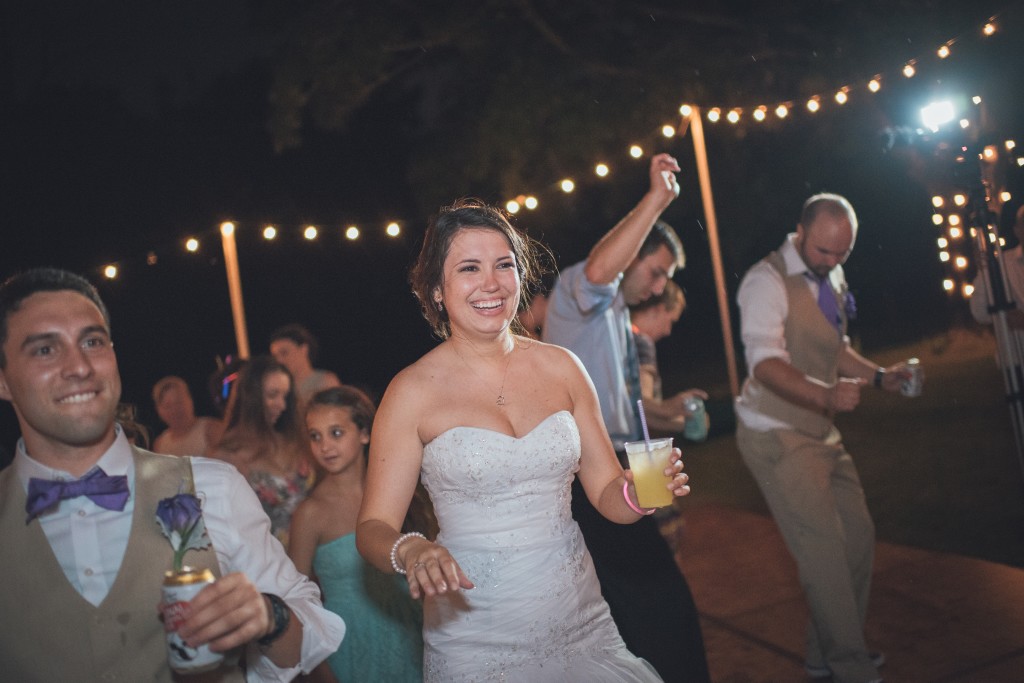 Only plan ONE thing, and that was my wedding. I needed a break when it came to the wedding events. My engagement party, bridal shower, and bachelorette party were all planned by my bridesmaids, friends and family and I was SO thankful for this. If I would have known any of the details, I would have stressed about other things, so I knew that it was best to be 110% removed from these events. It also made each and everyone such a huge surprise and I have to admit, they all killed it and pulled off amazing events. How did this make things fun? The element of surprise and being able to fully relax before each event.
My wedding wasn't going to be the picture perfect weddings like you see in Style Me Pretty, I actually wanted it to be somewhat the opposite. As a planner and designer I LOVE those styles of weddings, but I wanted it to be much more of a celebration and inviting more guests was most important to me. We realized quickly that our guest list was going to be well over 200 people, and in order for them all to be invited, we needed to have a more simply design plan. Thankfully, this meant even more chances to bring in personalization for our decor items.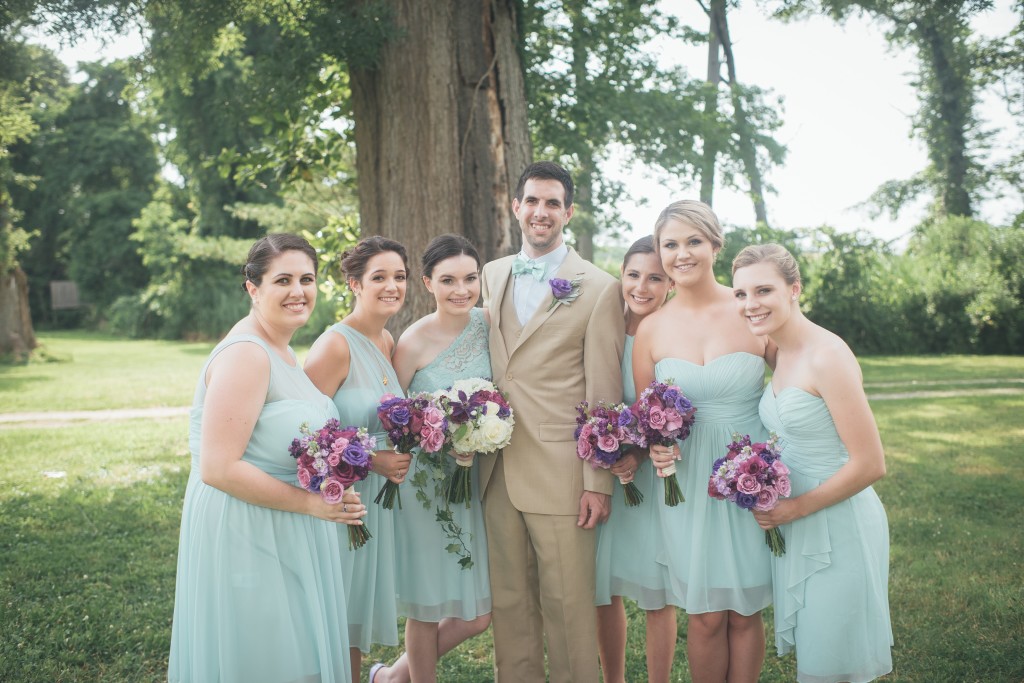 Everyone is different. At first I wanted all of my bridesmaids in the same dress because I felt like there was no other way to do it, but then I started thinking about body types and how comfortable they would be. When we had our bridesmaid shopping day, I let them all chose their own style. They were all really thankful for this and I think it turned out beautifully. It took a bit for me to realize that photos can still look amazing with everyone in a different style dress, but there needed to be some sort of coordination. Each of them had a chiffon, short dress and my sister had the added lace details. Since each of them were comfortable in their dresses, everyone was ready to bust a move.
Something will go wrong. I mentioned in my bloopers post some of the things that went wrong during our wedding day, and beforehand this was a huge stress for me. Of course, everyone wants their wedding to be perfect, but the perfection doesn't need to come from the details, the weather, or anything in between, but does need to come from you and your future husband being perfect for one another. It also helps to have the best people around to celebrate this, which was another reason our guest list was so important. Looking back, I shouldn't have had tears in my eyes when our car broke down on the way to the rehearsal because I was with all of my closest girlfriends and being stranded at a gas station wasn't all that bad.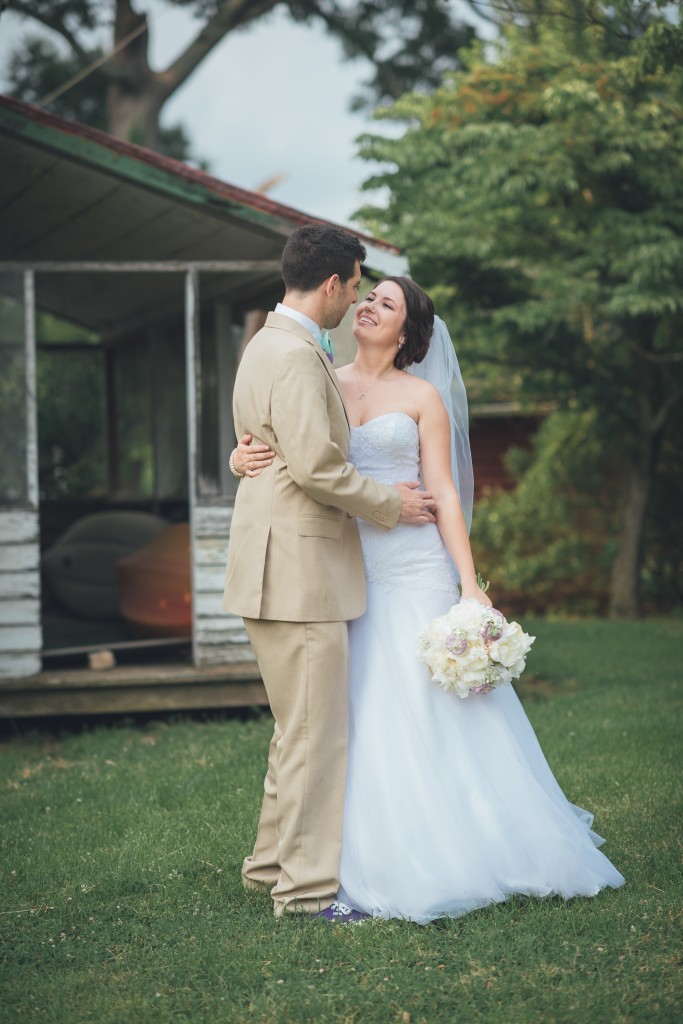 It's going to be hard to leave at the end of the night. In my mind, we had this picture perfect send-off and then we left. When it came time for me and Dave to leave, I really didn't want to. Granted, our ride was the shuttle and it was stuck, but we had countless people offer to drive us, I just didn't want to. I wanted to stay in that moment forever. So remember to SOAK IT IN as much as you can during the reception. Take a minute to step back from it all and just take a look at everyone who loves you as they celebrate your marriage. Then at the end of the night- LEAVE. We should have done this.
Do you have any advice for future brides?
---
Nikki and I love reading all about your big day, someone else's wedding adventures, or anything else wedding related. We just can't wait to read all about it, so link-up with us for Wedding Wednesday!