We have successfully visited at least one new place every month for the first 7 months of 2016, and we are set to visit another 5 more before the end of the year. With so many plane rides, miles on the car, and hotel stays, I have learned a few things. Dave and I are constantly learning about each other on these trips, and learning about our traveling styles in general.
There is nothing wrong with an evolving list of wants and needs as you experience new things, and we are taking things as we go. You also shouldn't force yourself to try and enjoy something, somewhere, if you aren't in the right mindset. There were somethings I would have given up to be able to see more, or spend less, but these 5 traveling lessons have changed the way we get around.
ps. Stick around until the end for your chance to win a 2-night stay at any Comfort Inn & Suites in America or Canada and find out why they are my favorite hotel destinations this summer!
Getting up early is more than worth it. This is something I just realized on our most recent vacation, and I wish I would have a long time ago. I made sure I was up by 7am everyday, and I am so glad I was. I loved having time to walk around the resort without any other guests around. It was so nice being able to take photos without anyone in the pool, standing in the shoot, and with the perfect golden hour lighting. If I would have realized this during one of our trips to Europe, I think it could have been a game changer. I napped twice during our trip, and that felt great. I was refreshed for dinner and ready to go past 10pm.
You don't always need a full schedule. I am a planner. I can't help wanting to schedule things for everyday of the month, especially when we are somewhere new, but things are changing. I am realizing that not everything needs to have a plan, even if we are in a new location. We can have loose plans throughout the trip, and things will still work out fine.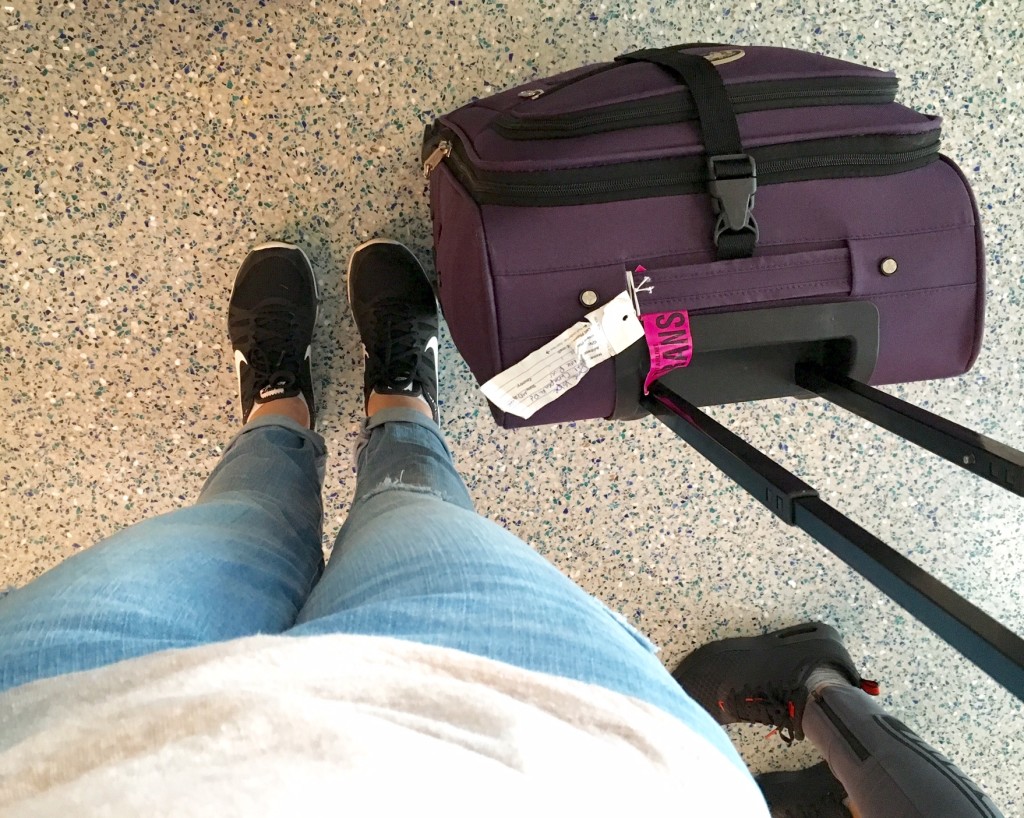 You don't need to pack the kitchen sink. This one has taken me a very long time to understand. I used to pack a large suitcase for every trip, no matter where we were going or how long we were spending there. I just thought that if I could take the biggest bag possible, why wouldn't I? I am now learning that it is much more convenient to walk into the airport, go straight to security, and not have a ton of stuff to lug around. Less is more when it comes to most trips. I don't have a capsule wardrobe at home, but it doesn't hurt to have one on trips.
The best experiences don't need a price tag. With the constant traveling we are doing this year, we are also trying to do it on a budget, which is totally possible. I do a lot of research before we go somewhere new, from locations to experiences, and the prices that go along with them. I like to look for free activities like concerts, festivals, etc. and find something to give us a great experience while also working with our budget.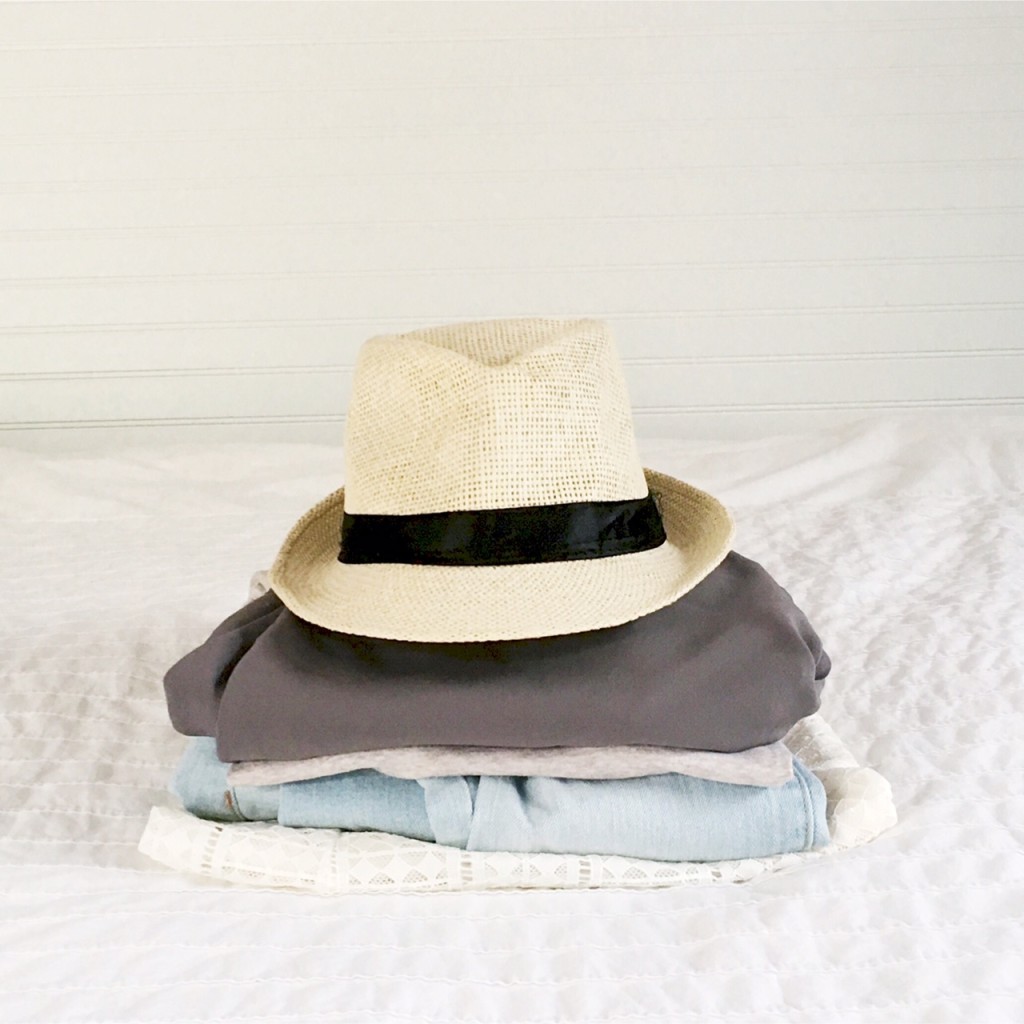 A comfortable place to stay makes all the difference. There have been countless times where I have booked a cheap hotel room just to save money, but ended up with a bad taste in my mouth from not having the comfort of a nice room. This can be a determining factor in a vacation, even if you don't spend much time in the room itself. If you are on a whirlwind trip and have one night in a new city, you will likely pack your day with a lot of things to do. Ending your day in a sketchy hotel room is not going to be something to look forward too. There are endless affordable options out there, and it's worth spending a little more money to feel safe and relaxed. It's also awesome to have free wi-fi, breakfast and a friendly environment, which all adds to the comfort level. Country Inns & Suites By Carlson hotels provide all of this and more. It's also convenient when hotels supply luxury bath amenities, such as the ones made by lifestyle brand Beekman 1802.
I love being able to stay in a hotel that has all of the amenities that we need, as well as a modern feel in a good location. Thankfully, Country Inns & Suites By Carlson has over 470 midscale hotels across the country, making it easily accessible from almost anywhere we visit. Next time you are deciding where to vacation, I highly suggest keeping these five things in mind, and looking for a Country Inn & Suites hotel. For example, the Asheville Westgate, North Carolina location provides a outdoor veranda, fire pit, breakfast and much more.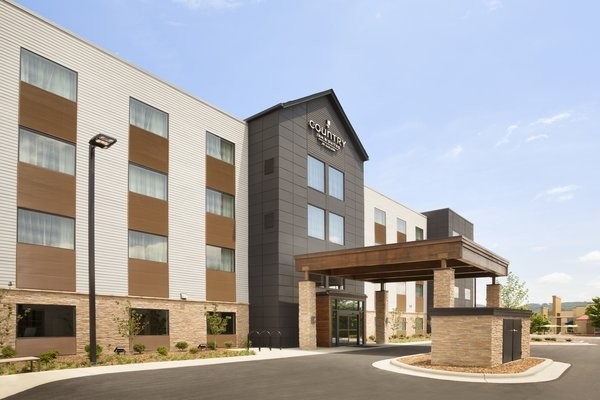 The new Asheville location is full of character and will provide everything you need for a comfortable stay. If you would like to enter to win a 2-night stay at any Country Inns & Suites By Carlson location, leave a comment below with your favorite amenity (besides the free breakfast) provided by the Carlson Hotels.