WHAT A YEAR! The very last week of 2016 is here, my 1SE will be over in just 4 days and we are just about ready for our last adventure of the year. This year has had it's ups and downs- but in the end I actually loved 2016. A lot has happened to bring us down, and we prayed over so many countries and people as they experienced tragedies, but it seems as if the spirit of love and kindness was able to see some changes. While you/I may not agree with one side or the other on the groups that have come together to fight for a cause, stand against something or celebrate a victory, we were able to see large groups of people put aside many differences to stand for one thing. I think there is beauty in that. This is the first year I can remember when SO many people are saying they can't wait for the year to end. In my opinion, 2016, you weren't as bad as some people are saying.
In honor of my thoughts on 2016, here is my yearly recap (as I did in 2014, 2015).
January
– We welcomed 2016 at the top of a mountain in Boone, North Carolina with great friends
– We had a beautiful day downtown with Dave's family
– Baltimore experienced a blizzard and it was amazing. I hope we get some great snow again this year!
– Pretty Little Liars finally came back for the first part of the last season. I love watching this show every week with my mom and sister
February
– Megan, Annie and Laura had a birthday party for me and we danced all night to some great 90's jams. We had the whole bar to ourselves!
– We beer and wine tasted for Valentine's Day and got to see some parts of Maryland we hadn't yet visited
– I turned 25 in New Orleans! It was the best birthday trip with some great people, we even ran into one of my favorite gals who was in town from California
– We warmed the first house Megan lived in this year and like typically bloggers had to take a laughing (not-staged) photo
March
– I stepped foot in Pittsburgh for the first time to visit my SIL with the rest of our family
– We traveled to Austin, Texas for SWSX and enjoyed endless Torchys Tacos & BBQ
– Seattle, Washington was our new adventure for this month and we had so much fun! I wish we could have explored for longer than 3 days, but it's now back on our list to visit again
– Our traditional Easter at the beach was this month and my cousin got engaged! I planned her engagement and it was beautiful. The beach was chillier than normal when we visit in the spring, but we still had a great time.
April
– My mom, sister and I had a paint night at Raye of Light studio in Annapolis
– We visited St. Louis for a quick overnight trip and took in all of the sights. It was such a fun city and I fell in-love with Magnolia Hotels
– The blogger babes toured NYC and we had a blast on the hop-on/hop-off bus tour. I can't wait for the next trip with these ladies!
– We made our way to an O's game where we sat in the second row. I had never been so close to the field!
– I went with my sister as she voted for the very first time in the primary election
– We celebrated Megans birthday the best way we know how…more singing and dancing to 90's jams!
-Light City came to Baltimore! It was so much fun walking around the downtown area exploring everything that was now lit up. I can't wait for it to come back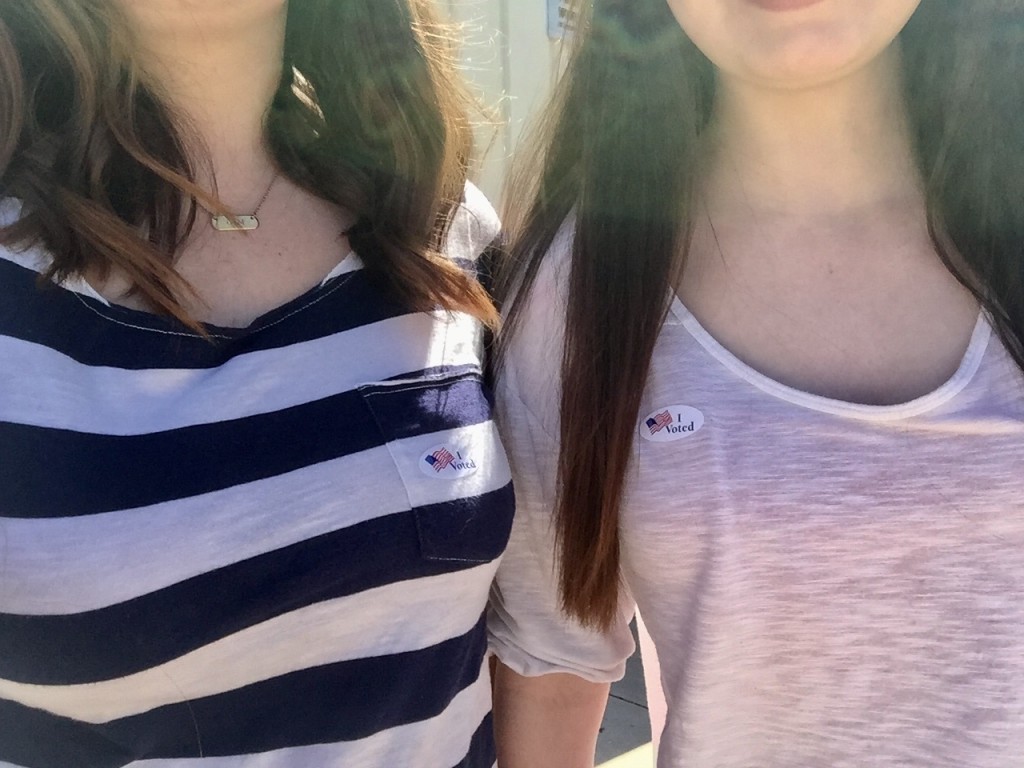 May
– Our first wedding of the year was amazing and we loved the entire day. The bride and groom were so sweet and it was the perfect way to start our wedding season
– Our friends from Paris were in town for almost the entire month of May!
– My little sister turned 18 and graduated from high school the next day!
– We had a surprise 30th anniversary party for my in-laws!
– SharkBait turned 3 years old!
– We took a 90's cruise around the Baltimore harbor with Laura, her husband and some other friends. I really hope we are able to do this again with all of the blogger babes, we had a blast!
– My favorite day of the year arrived and even though it was really rainy we enjoyed Wine in the Woods!
– Charm City Clue treated us to a fun hour of an escape room…and we escaped!
– We explored Maine, New Hampshire and Vermont on a long weekend away. We hiked, roamed and enjoyed drinks in all three states
June
– My sister had her graduation party and it was a beautiful day! I can't believe how grown up she is now!
– We went to another Orioles game, but this time with the blogger babes…and we were able to witness the Machado fight first hand
– Ellie Goulding rocked mine and Laura's socks off. I love outdoor concerts, especially when it's someone I have been dying to see with one of my bestie
– We celebrated our first anniversary in Mexico with my grandparents. This was one of the best weeks of my life, especially having two of my favorite people there with us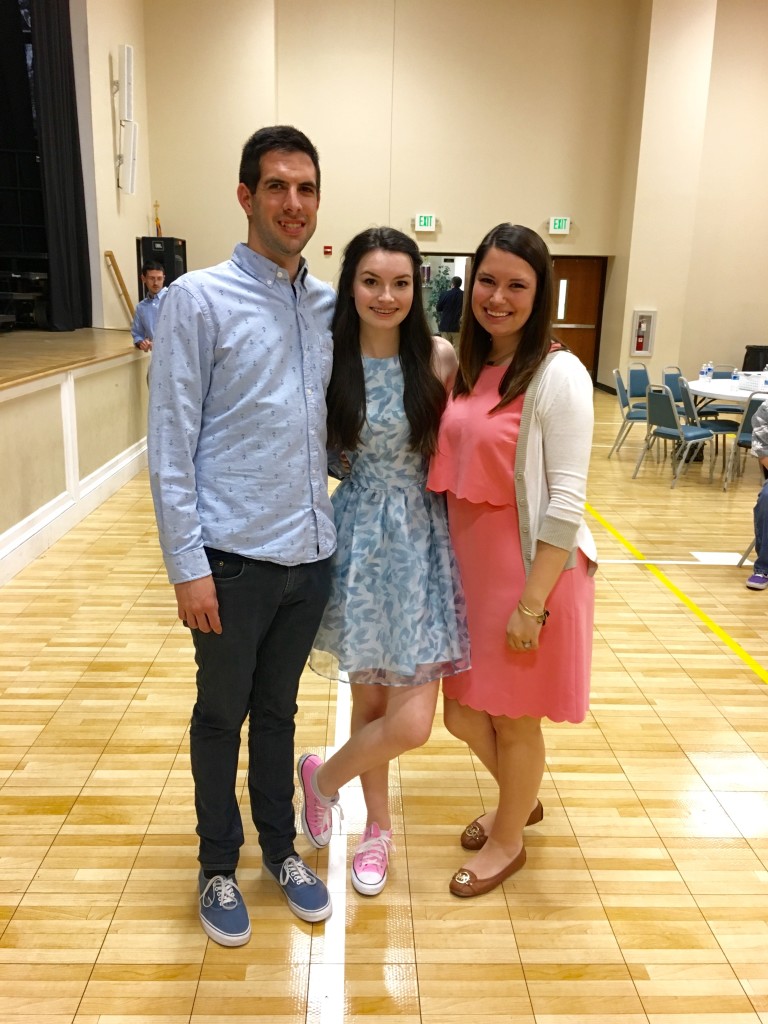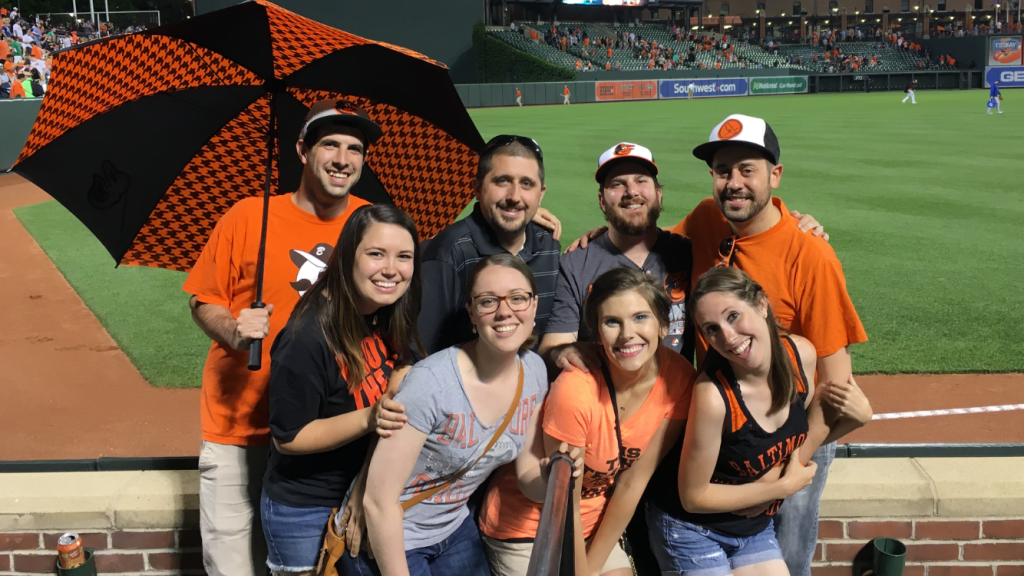 I will be back next Tuesday with part two of the yearly recap! if you are sharing or have shared a recap of your own, link-up with me and Emelia from Dream Big and Buy the Shoes on Tuesday for our monthly recap link-up!