2017 was such a great year that I needed to split the recap up into two posts. While the second half of this year seems like it went by fairly slow, looking back we still did so much! If you missed the first round of recaps for January-June, check them out here.
– We started the month with a 5 day work vacation to celebrate the 4th of July. We had our family party on July 1st, which I can happily say we won't be doing again. It was weird not having everyone over on the 4th and celebrating at the neighbors party instead. In the end, we still had a blast and it was awesome being off work for so long. Can't wait until next summer!
-We spent so much time on the water! It makes me reallllyyyy miss summer looking back on our weekends of just relaxing on floats in the river. I can't wait to do that again!
-Williamsburg, VA is always one of my favorite places to visit, but this year we went in July with Dave's family and had a blast. While it was the hottest day of the year, we were able to cool off in-between roller coasters. Then we had a day of winery hopping.
-The blogger babes & boys went to an Orioles game and I love this tradition of ours. We all always have a fun time, but especially when we are at the Yard!
-I went on my first wedding industry retreat and became even better friends with some of my favorite people in the industry.
-Beer Olympics Round Two took place and we had so much fun. I love how into the games everyone gets, especially as the day gets on and competition is tough. I'm not sure what we will do about the olympics this year since we will have an infant, but I hope we can still make it happen to some extent. 

-The night before beer olympics turned into a fiesta in itself. We had a crab feast, it started to rain, so we headed into the garage to finish games for the next day. Little did we know this would turn into practicing the 8 team beer pong for several hours…multiple bottles of alcohol later 😉
-My  BIL's fiancé asked me to be a bridesmaid in her wedding and of course I screamed YES!! So excited for their big day and to officially become family.
-Dave and I had a nice, quiet beach getaway. We haven't ever taken a quick trip to the beach just the two of us and this was exactly what we needed after a busy month!
-We ended the month with tubing on the gunpowder. Our group often changes since summer is busy for everyone but I love being able to have this trip every year, it's always so much fun!
SEPTEMBER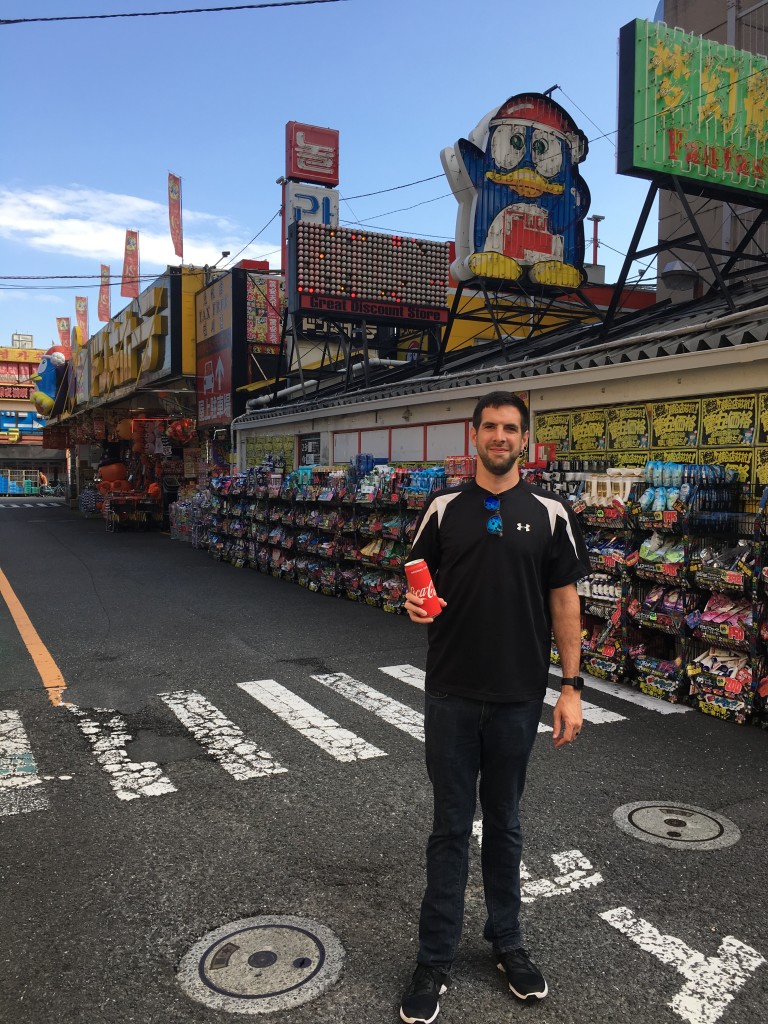 -I took once last fishing trip with my grandparents and ended up catching three huge catfish…two at the same time! That was a rough one to bring in but they were delicious!
-The year of Mayson continued when he had his first sleepover with us! I can't even put into words how much we love this little guy, I can't wait for him and his cousin to grow up together!
-Amongst packing and scrambling to get last minute things together, I had the BEST night with Laura & Megan. We dined "under the stars" in Annapolis and I'm pretty sure this is going to become a monthly tradition over the summer.
– We found out our world was changing on September 17th! Baby Volpe is on the way!
-Japan was an incredible trip and I still really want to recap it. For the time being it still makes me a little sick looking at the pictures (I first experienced "morning sickness" on our last two days and am unfortunately reminded of that when looking at photos) I am getting there though and can't wait to share!
OCTOBER
-We told our family and friends that baby Volpe was on the way! I am going to share a reaction/how we told everyone post eventually.
-Our annual trip to Busch Gardens for Hallowscream was a blast, even though I took several breaks due to the lovely sickness I was dealing with at the time. It's so nice to have family that will deal with constant stops while going through a theme park!
-One of my best friends, Cara, came to stay with us for a week and I selfishly didn't want her to go home. We hadn't told her the news before she arrived but she was overjoyed to find out and even to just relax for her time here instead of galavanting around town.
-We had our first dr's appointment and sonogram. My mom joined us for both appointments. It's so much fun having family along for this experience!
-We dressed up as Mary Poppins and Burt for Halloween and dreamed of what we will be next year. I love our annual bonfire in my mom's driveway as we all hand out candy.
NOVEMBER
-We had three wedding weekends in a row and while it was exhausting, we loved it! Being able to experience three couples tying the knot all around the same time was magical. Have I mentioned how much I love my "side hustle"
-Dave celebrated his birthday! We didn't do much since I wasn't feeling well but I hope he still had a nice day!
-We had an extra long sonogram and my grandmother went with me. We also heard the heartbeat for the first time there, it was great to have her there with me!
-I went to Charleston for a weekend to celebrate Cara getting married! We had a long weekend and perfect weather. It was so much fun spoiling her before she became a wife a few weeks later!
-Thanksgiving was celebrated in Disney! We had no idea that when we left Disney after our trip last Thanksgiving that we would be returning so soon. Dave's parents took all of us for the holiday and we had so much fun!
DECEMBER
-Cara got married!!! I feel like we have been talking about this day forever and it was an absolutely beautiful day! The weather was perfect, she looked amazing and we all had so much fun.
-My family used to have a yearly tradition of heading to Friendly Farms, a local family-style restaurant, around the holidays. After my uncle passed away, we weren't ready to go back, but with Mayson joining the family we wanted to start this tradition again. We went in December and while it was bittersweet, I think my Uncle John would be happy we all went again.
-SNOW!!! It's been years since we had snow in December, so far this month it's snowed three times and there is a chance of more this weekend. I love it and I could deal with winter a little more if there was always snow on the ground.
-IT'S A GIRL! We had our gender reveal (more to come) and I still can't believe it. The day was perfect (also the first day of snow) and we celebrated with friends and family. This little gal is already so very loved.
-Christmas! What an amazing holiday it was. Dave and I woke up fairly early, exchanged gifts and then went to my parents for breakfast. We headed back in the afternoon and didn't come up until 10pm..aka WAY past my bedtime. It was such a fun and family-filled day! We're now off to Buffalo to celebrate with Dave's family!
WOW! What a year 2017 was. Cheers to a wonderful 365 days and to another great year to come!