If you follow me on social media, you may have noticed that we spent last weekend in Atlanta. A few months ago Southwest was having a sale and I was able to get really cheap flights to Georgia. Seriously, they get me every time with their sales. It's super helpful to have the companion pass, because we can travel around the states, and only pay for one of us! Thank God for the Southwest credit card! (ps if you are thinking about getting one- DO IT! Let me know if you want an invite to get extra points)
As I started researching, I realized that the World of Coke was there…YAY! As terrible as it is, I was raised on Coke. There was always a 2 liter in the refrigerator, and it become a family staple. But my love for this beverage is nothing like my sisters love for the bubbly drink. This meant she needed to come with us, so I booked her flights as well. This was the perfect way to knock something off of my 101 in 1001 list as well!
We left Friday night right after work, and arrived in Atlanta around 9pm. On the way to the hotel, there was a huge water tank that has Chick-fil-a cows on it, right then I knew this was going to be a great weekend. We arrived to our hotel, the Sheraton Downtown, and may or may not have gotten lost trying to find the lobby. We had planned on walking around a bit that night, but we were all exhausted an had an early morning.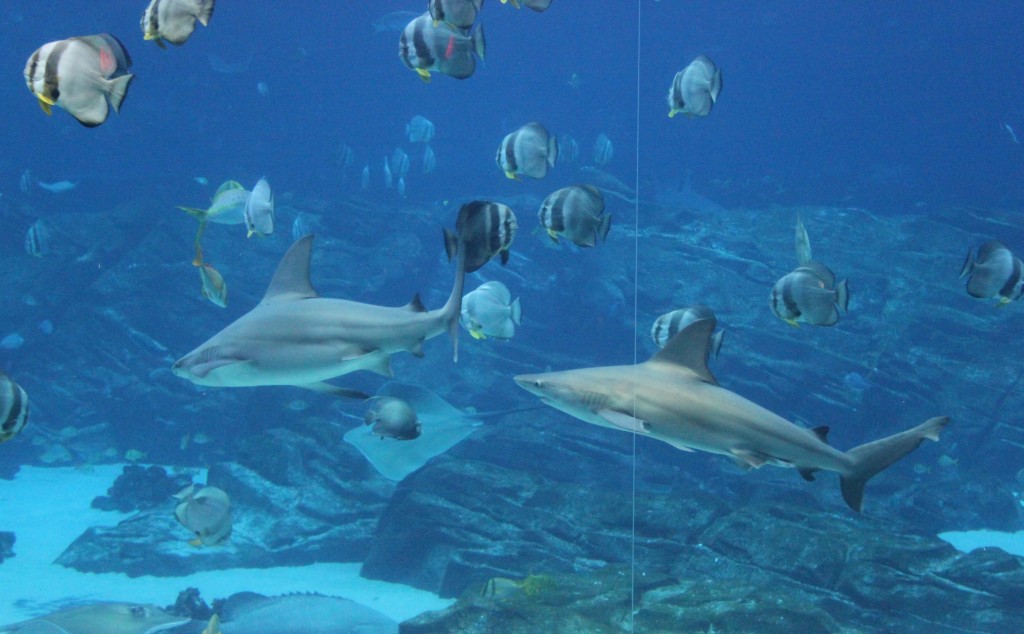 The next day we woke up bright and early to head to none other but the Georgia Aquarium*! Basically, my whale shark dreams were about to come true. One of the places I had dreamed about visiting, and we were finally going. BUT I have an entire post coming about this awesome place, so I won't go into detail.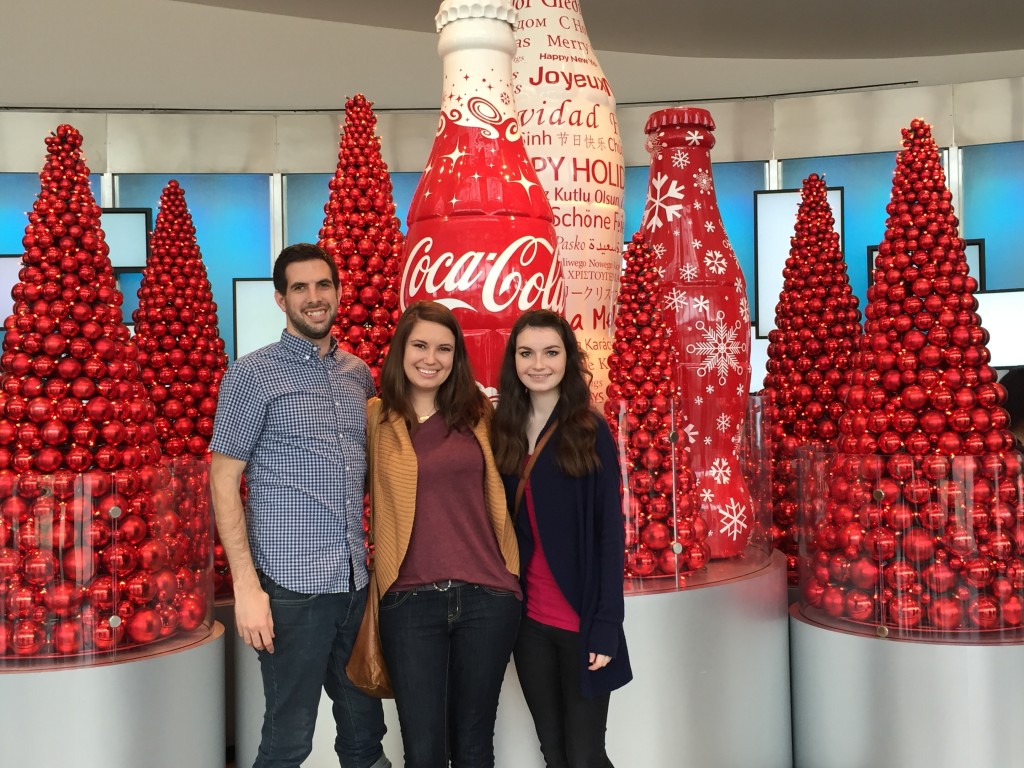 After the aquarium, we went straight to World of Coke, which was conveniently right next door. This is also another tale for another post, but we had such a fun time. Emily was in all of her glory, especially in the tasting room.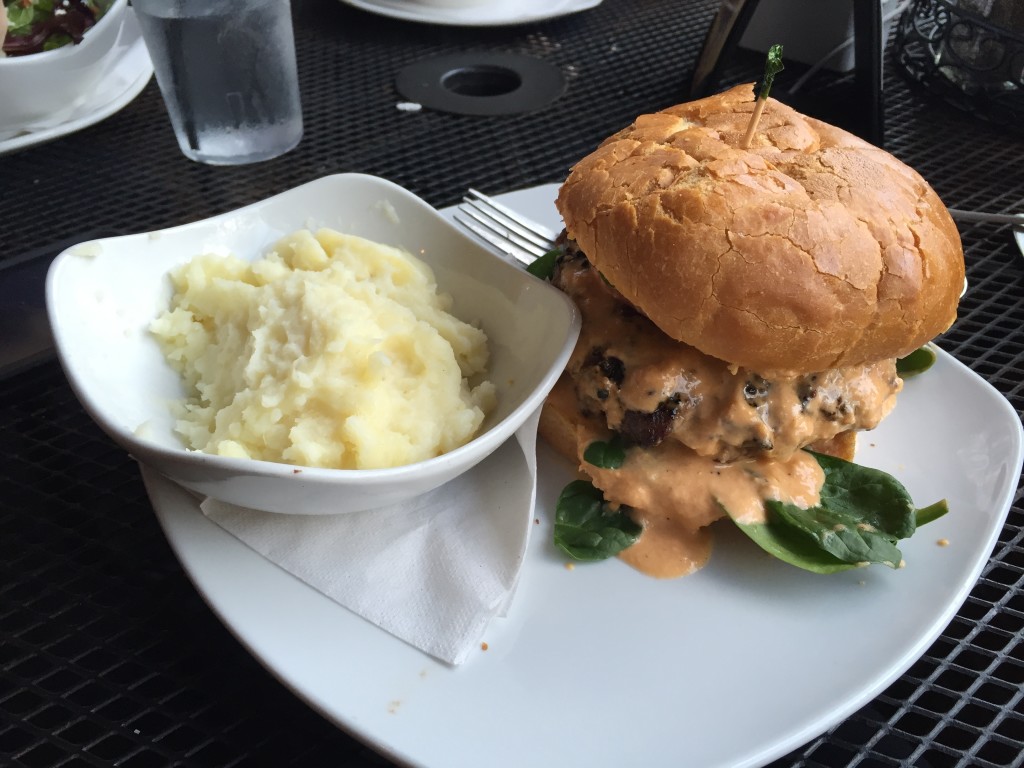 By the time our tour finished, we were starving. I looked on yelp and found a restaurant near Piedmont Park called The Nook. It had a good rating, and the menu sounded good, we grabbed a Lyft and were on our way. The Nook was right on the edge of Piedmont Park, which somewhat reminded me of a small Central Park. It was a gorgeous day, so we ate outside on the patio (after about a 20 minute wait, this place was hopping!) The food was amazing! I had a stuffed shrimp and grits burger, and we all shared Nacho Tots.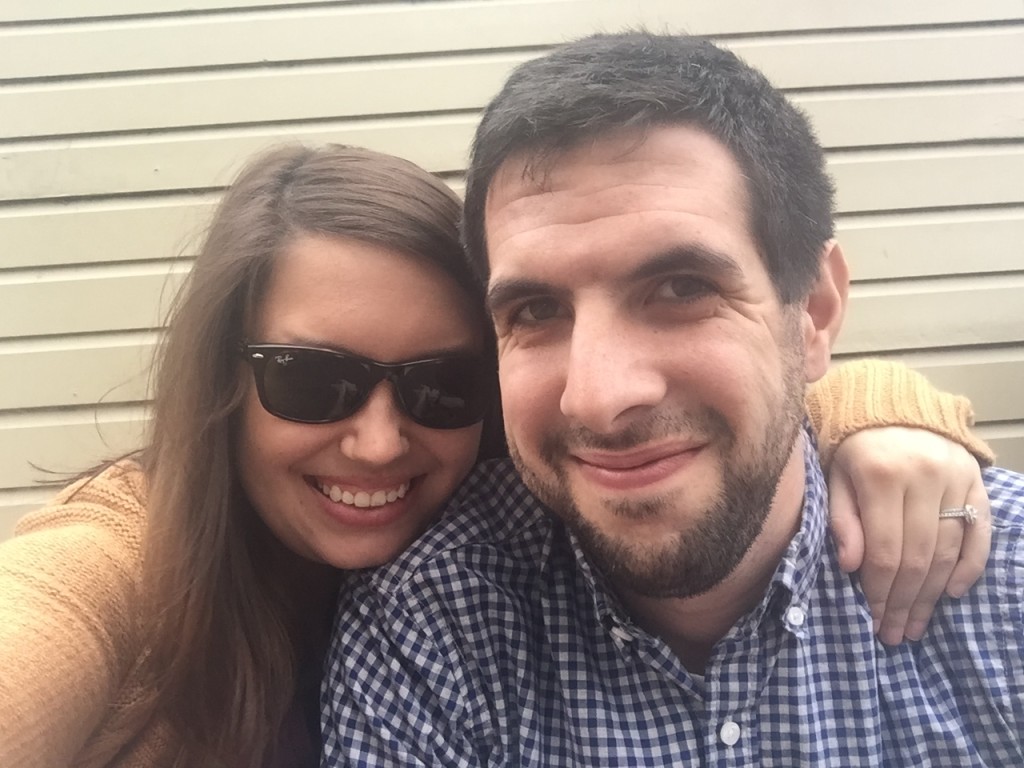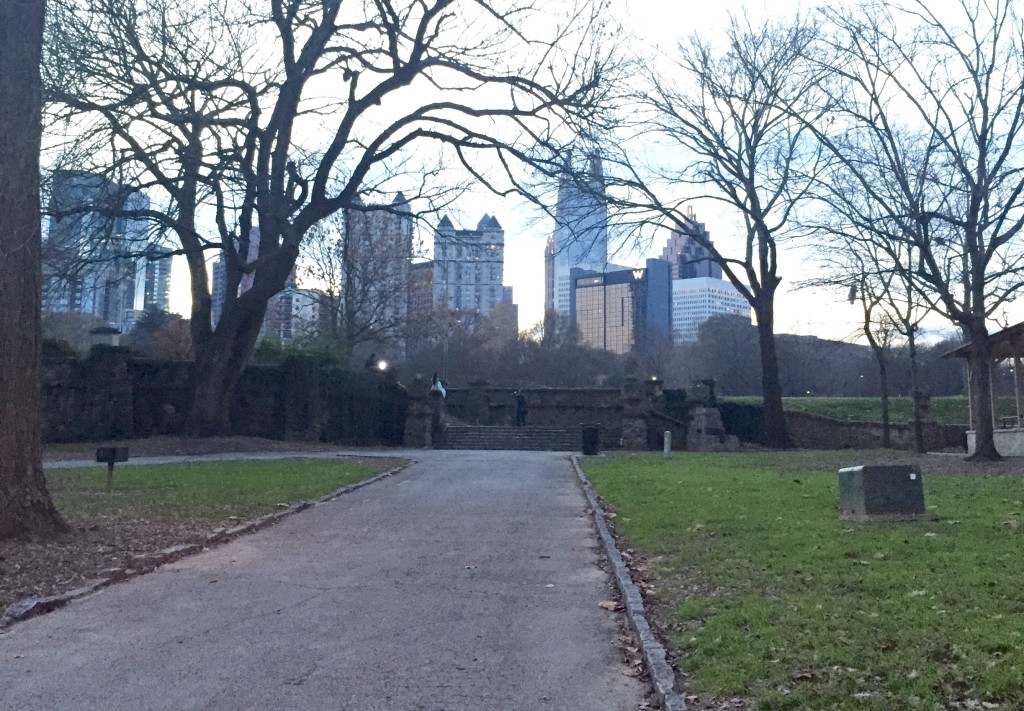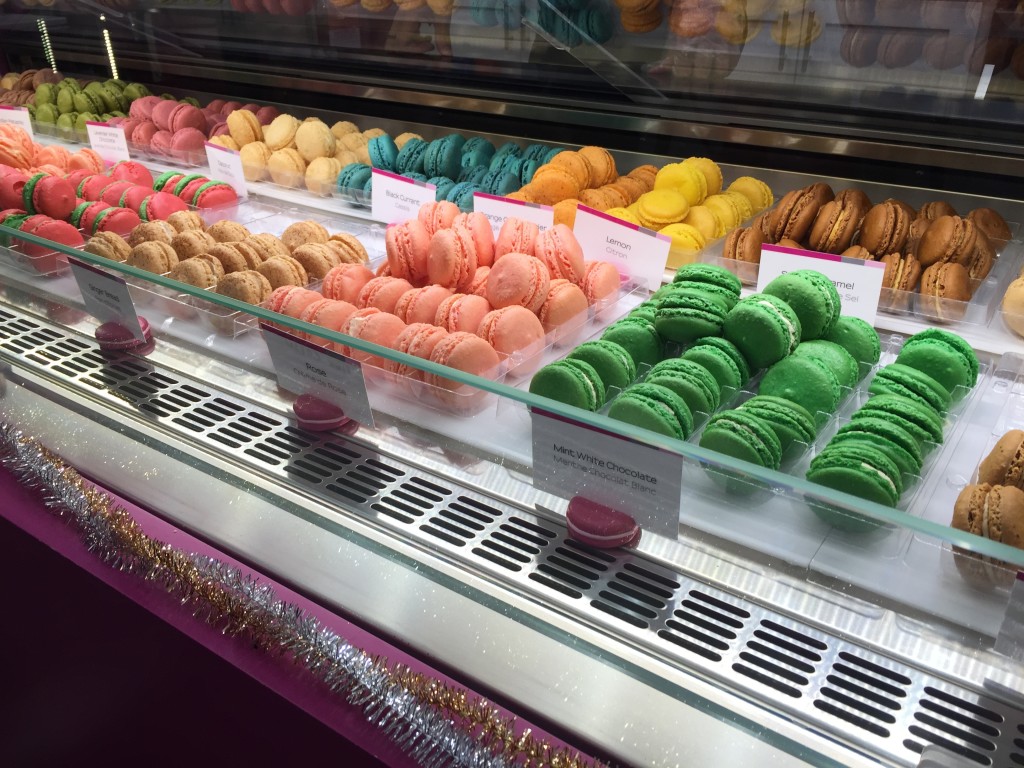 After dinner we explored the park and planned on going to the Garden of Lights, but it was sold out by 5pm. Huge bummer! Instead we went to get macaroons and look at the lights in Centennial Park.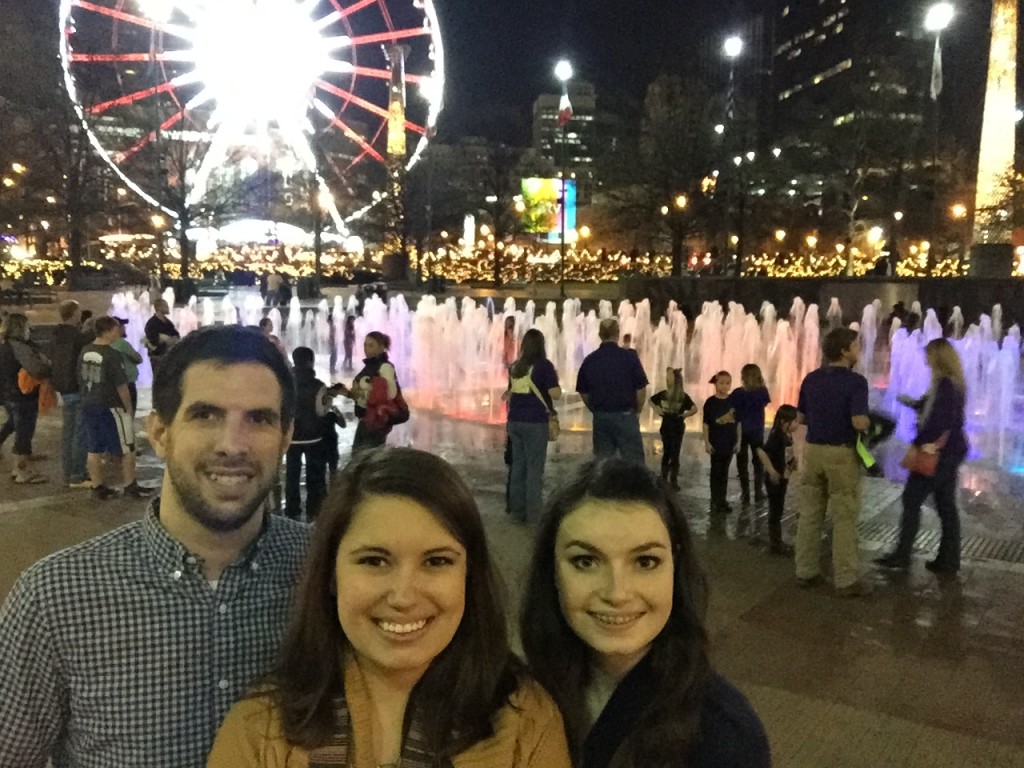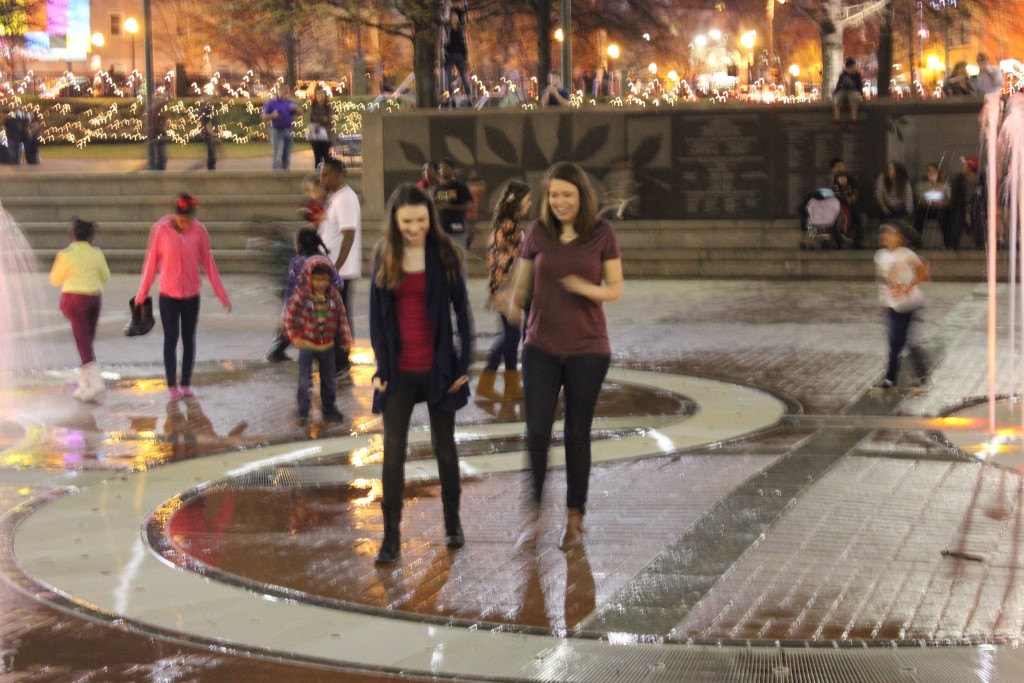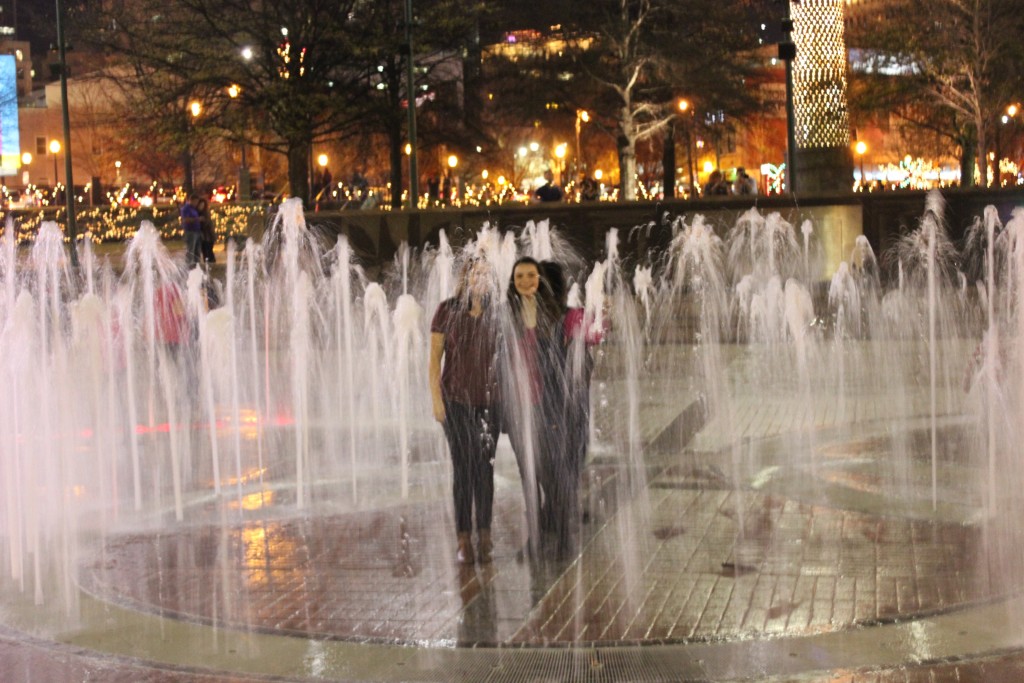 Since it was unseasonably warm, there were children running through all of the water fountains throughout the park. The water would stop and start in no particular pattern (at least that we could notice), Emily decided she wanted to give it a go to run through the fountains. I wasn't about that…until she talked me into it. Thankfully, we made it with only a few sprinkles on us.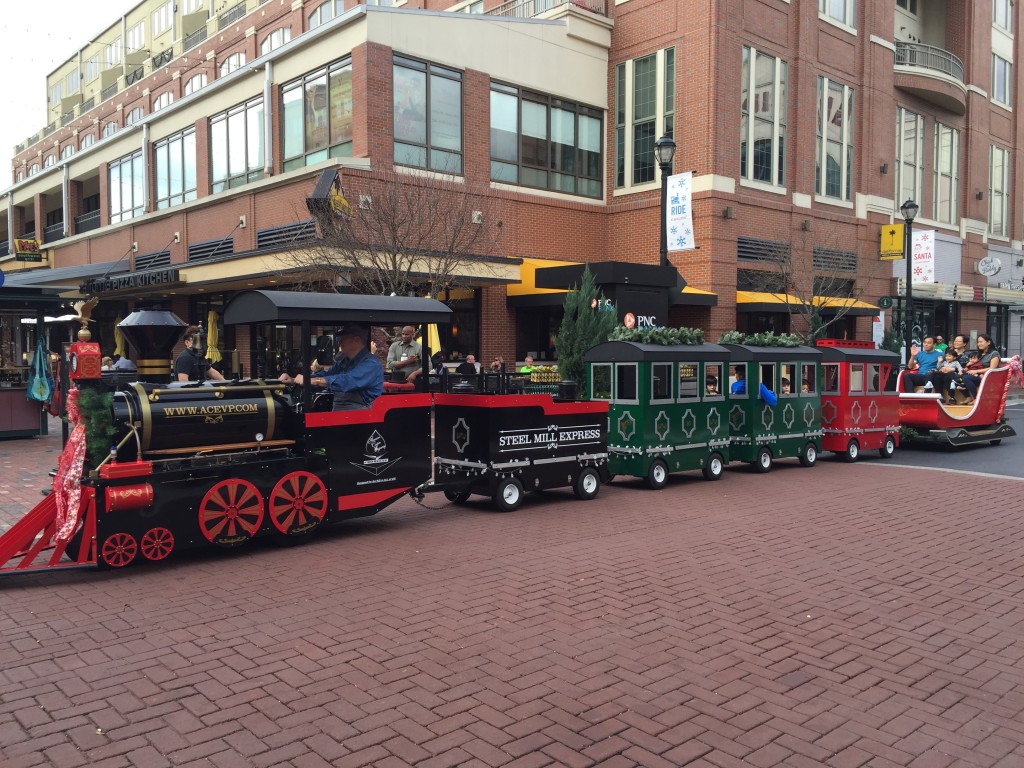 The next day we explored some more (and went to Target). We hung out in an area called Atlantic Station. There were a lot of stores, small shops and a huge Christmas tree. They even had a train with a sleigh on the back- adorable! One of the things I loved about Atlanta was the variety of neighborhoods. It was very similar to Baltimore in that sense. The tall buildings were mainly in the business district, but the quaint neighborhoods were all over. It was fun driving around and learning the differences of each area. After a relaxing afternoon, we went back to grab our bags and left for the airport.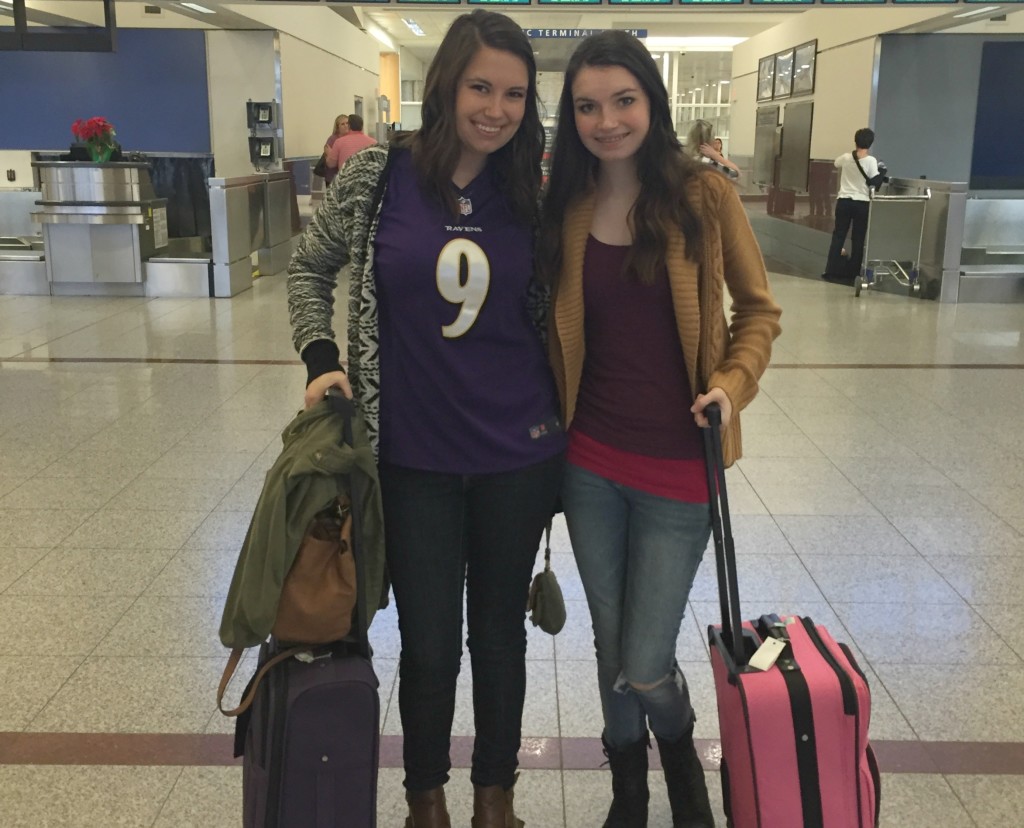 Our weekend was so much fun, and I loved having my sister with us. I can't wait to take her on another vacation!
*I received complimentary access to provide a review on my blog