The term babymoon popped up within the last few years, and everybody knows I am down for any reason to travel, so we took full advantage of the new-found reason to take a vacation. This adventure is a little different though, I needed to plan for a big ol' belly to be wandering around, feet that might be swollen (they were!) and the need for constant bathroom breaks. Planning for this trip was slightly more stressful than usual, but also a little less planned out because I have pregnancy brain and literally kept forgetting we were about to go abroad for 10 days.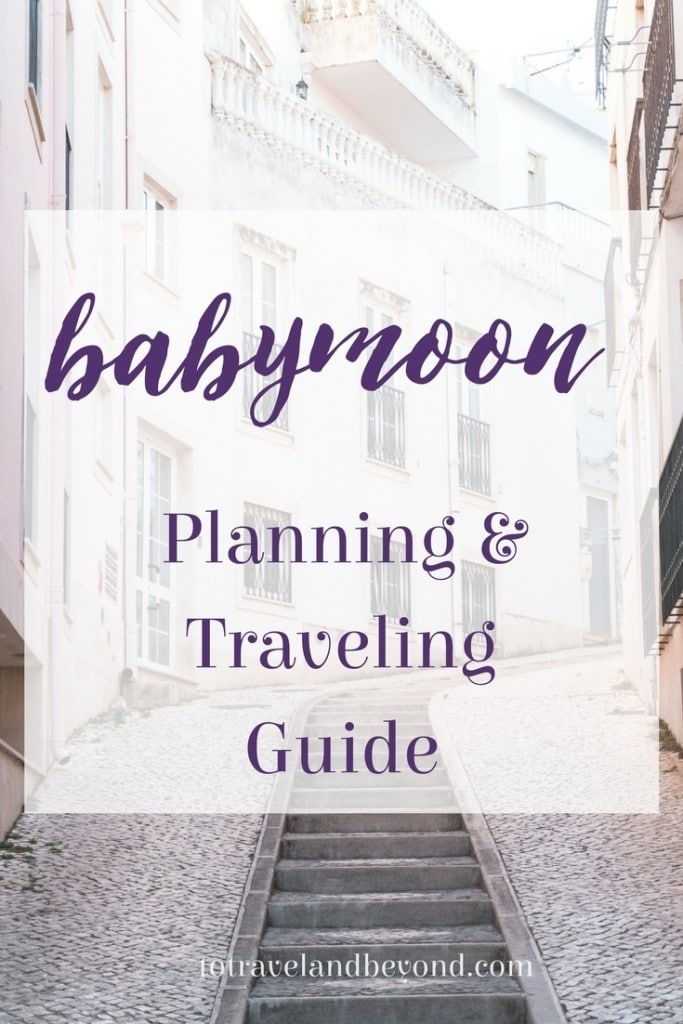 I did a lot of research before we left, finding some posts helpful and others that were meant for the very newly pregnant and blissfully not morning sick. So I made due with what I had and listened to my body. Our babymoon was right at the start of my third trimester, 28-29 weeks to be exact.
To Do While Planning
Check for Zika. This was the number one concern for us when planing our babymoon. While a nice warm beach vacation would have been great, we needed to avoid basically all of the Caribbean. We love Europe, which is currently 100% safe, so it was an easy choice for us. If you're looking for warmer, Hawaii seems to be a good option.
Don't over plan. Something I always tend to do when traveling is pack a lot of stuff into one day, but I knew with this trip, that couldn't happen. My swollen feet, achy hips and preggo waddle weren't going to survive crazy busy days. For our specific vacation, this ruled out road tripping. That always takes a lot out of me, so we decided on day trips instead…all on a big coach bus where all I had to do was sleep.
Think ahead about comfort. Your body is changing, aching, adjusting at every second of your pregnancy. There are things that used to be perfect comfortable that now won't cut it. For example, Converse and Toms are my god to travel shoes, but right now I can't even get my foot into them after 12pm. This meant planning ahead of shoes that were wider and had more space to expand but would also be comfortable for our long day trips and gallivanting around the city. Other things to keep in mind- Do you use a pregnancy pillow? Are you wearing a robe often? Will slippers be more comfortable than socks when you're in your room?
Don't overpack. When you're creating your packing list, remember that you will have to lug around whatever your are bringing (unless your spouse is able to handle his bags plus your bags). I only packed a medium size suitcase and kept my backpack light with essentials.
Chat with your doctor. I asked my doctor about my ability to travel during our first visit. I wanted to find out her personal recommendations instead of just what I was reading online. She recommended traveling during the end of the second trimester into the start of the third, which we did! I thankfully felt great for our entire trip, and it was nice that she knew when and where we were heading.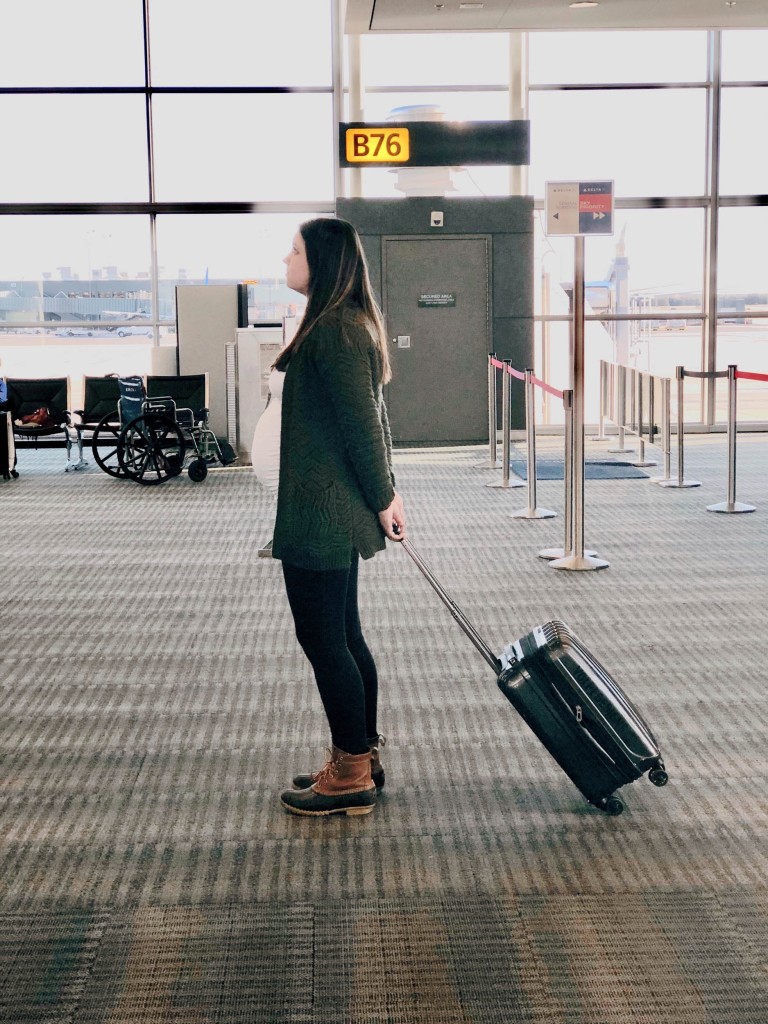 To Do While Traveling
Use the restroom. I realized this early on, if there is a bathroom nearby, us it! There were many times were I was straight up uncomfortable because I couldn't find a bathroom. I started going whenever we were in a restaurant or store that had the option, and also before getting on the bus at any stop we made.
Get up and move. You need to make sure you're stretching, especially when you're on the plane. I tried to get up every 1-2 hours and walk around the plane. I would stretch, sway, do a little dance, anything to get my blood pumping again.
Wear compression tights. I always recommend compression socks, but when you're pregnant, invest in some nice compression tights. I wore these on the plane and during our day trips when I was on the bus a lot. They definitely helped keep things moving, although it was a pain every time I had to pee.
Take your vitamins. This was something I almost forgot as it wasn't on my packing list, but I thankfully remembered the morning of our flight. You don't want to be low on iron or other necessities while traveling and it would be a pain to have to buy more just because you forgot your own.
Snack! I had plenty of snacks on-hand for the flight and also for our day trips. I made sure to eat every 2 hours, especially on the bus to avoid feeling nauseous. It's nice to bring a variety of sweet and salty because you never know what craving will strike.
Drink LOTS of water! This remains the same for the entire pregnancy, but you should pay close attention while traveling. Keep hydrated throughout. I highly recommend a reusable water bottle and filling it up at every chance you get.
I hope these tips help you to have an amazing babymoon experience before, during, and after!
Have you taken a babymoon?