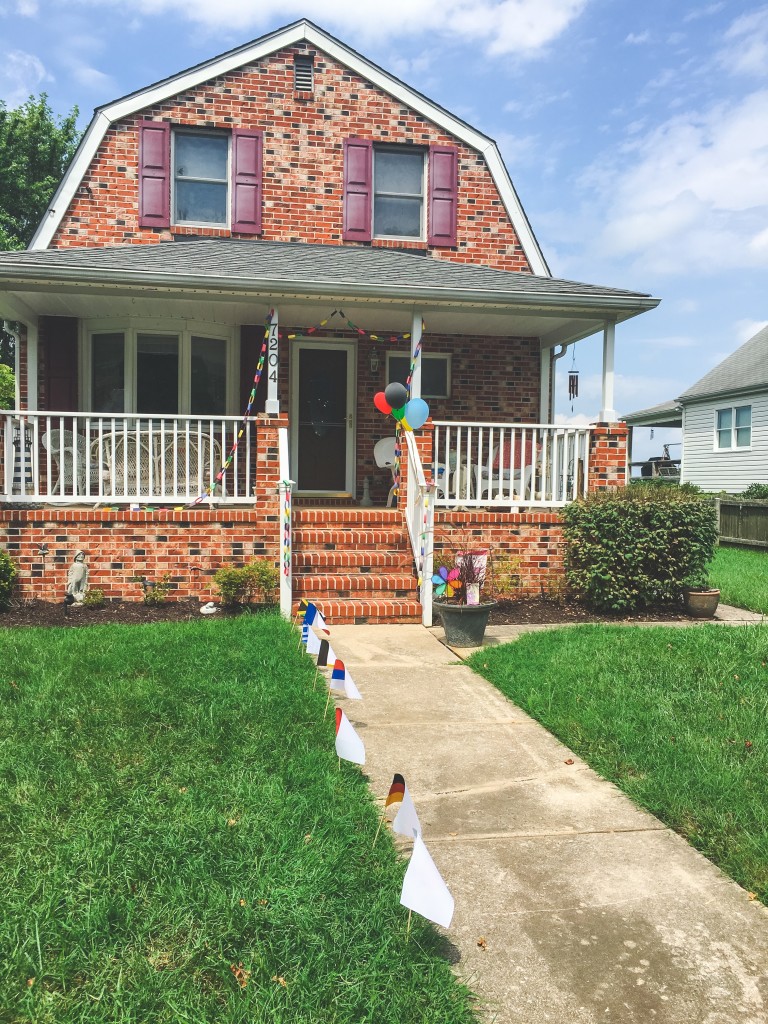 When summer arrives for a wedding planner, or any type of planner, it means time for parties. This summer has been so busy that I had to wait until later in the season to finally plan some fun events, but having two in one weekend made up for that. Enter Beer Olympics & Gender Reveal celebrations. Let me tell you, these two parties couldn't have been more different.
I have wanted to attend or throw a beer olympics party for years. Likely since before I was 21, I was thinking about it. With the games starting the first week of August, I felt it was necessary to gather our friends and kick off the sports with our own version of ceremonies. We thought about hosting it at our house, but since my grandparents live 2 minutes away and on the water, we figured that would be the best location. They also have awesome neighbors who let us use their yard as well.
We played several games, had lots of drinks and had a blast hanging out all together. The festivities continued into the next morning. Each team of two chose a different country to represent and brought a food from that country. We had teams from all over the world represented and it was the best day. It was another one of those days where you just want to step back and take it all in. In fact, it felt similar to our wedding. I absolutely love when we have so many of our close friends all together in one place at one time enjoying life.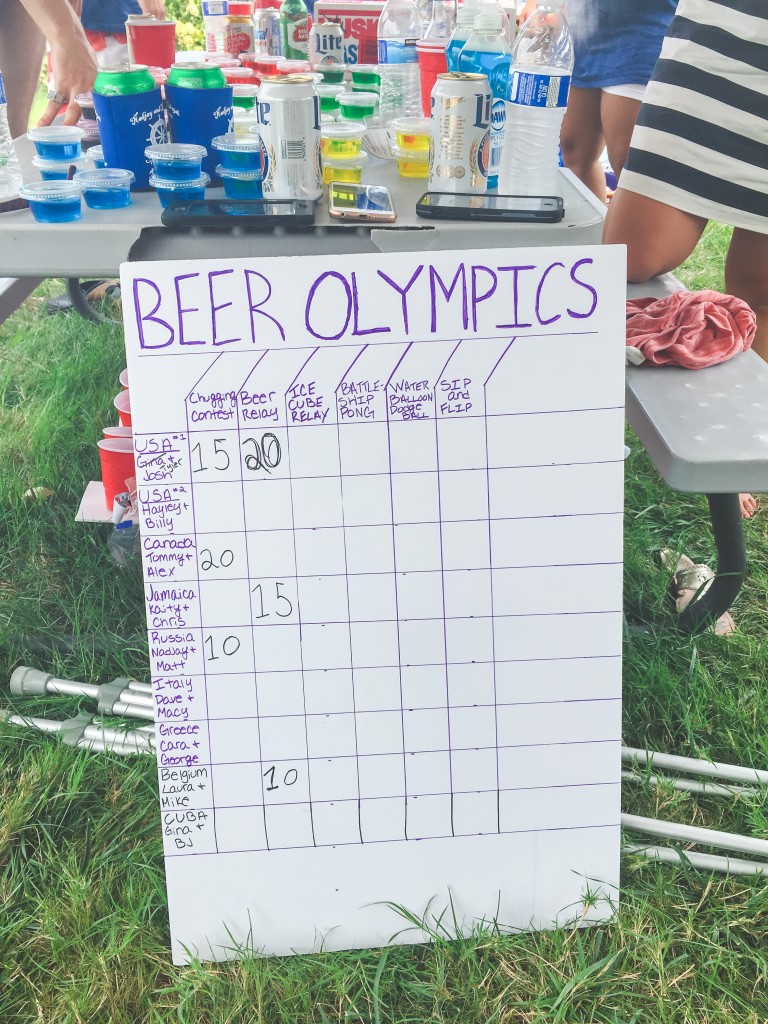 There were different games for everyone together and then two games to play where teams went against one another. In-between each game it was time for a jello shot, which were colors to represent the rings of the olympics. The day started with a beer chugging contest which was 3 beers for each team and each team could only pass the beers one time. The first person had as much as they could, handed off to the second person and then back again to finish it off.
The second game was a beer relay. You ran around the house with a beer without spilling, chugged it, your partner ran around with a beer and chugged it to finish. There were even some obstacles in the way. After beer relay it was time for the ice cube relay. Each team member had an ice cube tray full of beer and each teammate had to drink the beer through a straw with no hands, this is a lot harder than it looks or sounds, and very funny to watch.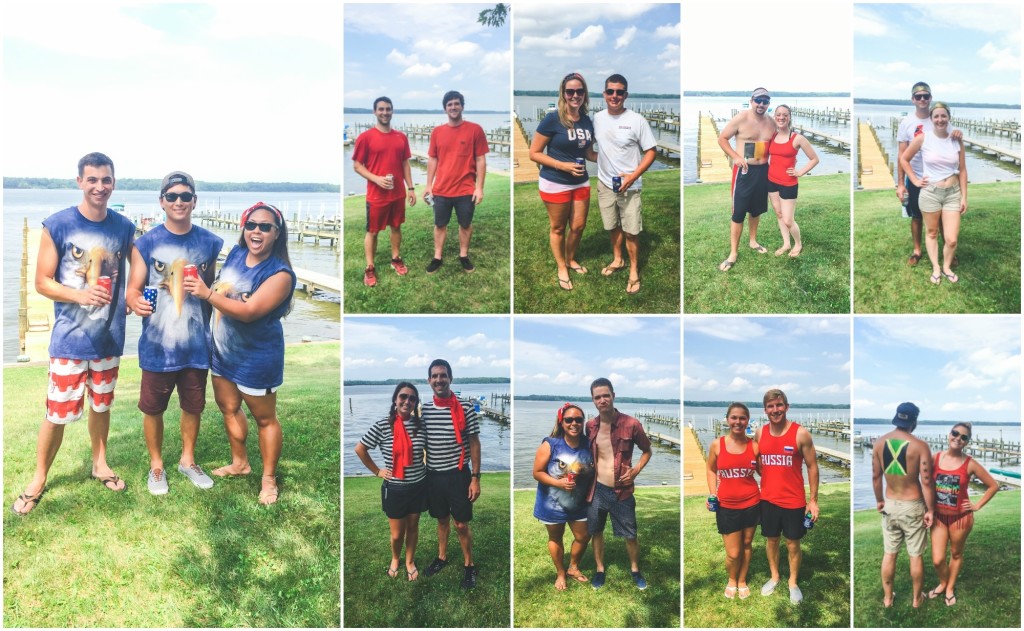 After 3 games, we needed a break, so it was time to start chowing down on the delicious food from each country. While some teams were eating, others were playing battleship beer pong, which worked out pretty while to play in shifts. I use foam board and velcro to make this game work and I was surprised how well it held up for several hours.
The final two games were slip and flip and a good ol' water balloon fight. Slip and flip is something that has circulated Facebook for years now and I am so glad we were finally able to play it! We set up a huge slip and slide with a table at the end where you played flip cup. It worked as a relay between a team and two teams went at one time, where each player would slip and flip twice. We had so much fun and continued to play even after the games were over. The day ended with a water balloon battle, if both of your team members lost, you each had to chug a beer.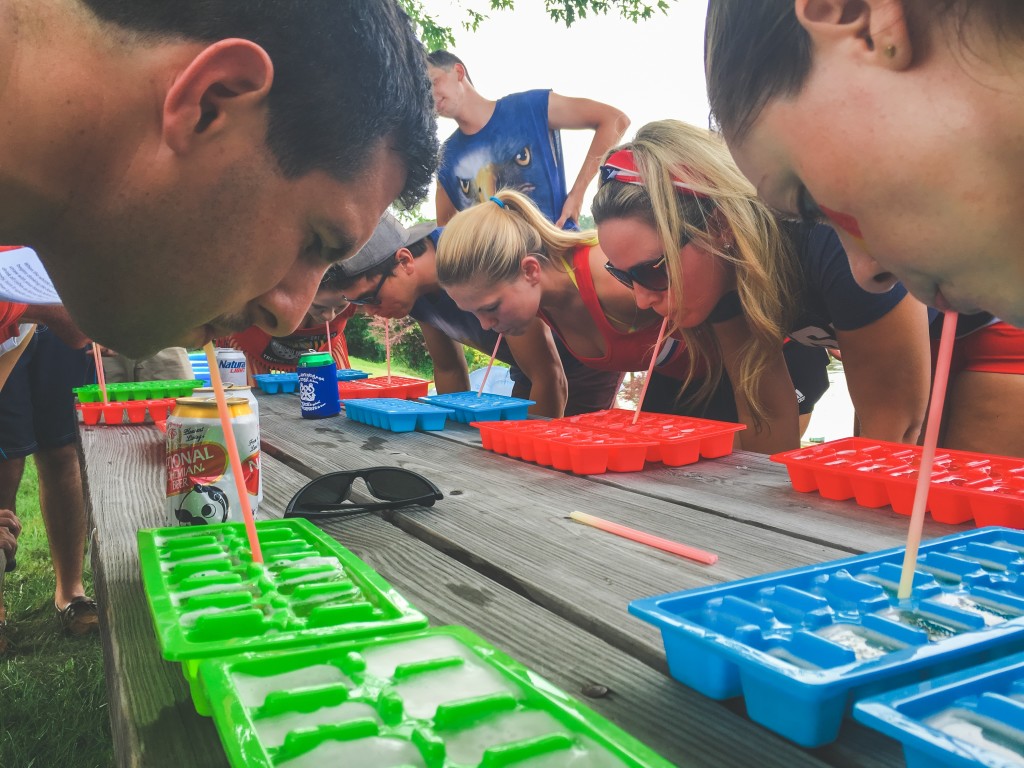 The trophies were awarded to each team during and then we got back to more games and went swimming. It was such a fun day! We plan on making beer olympics an annual thing, and Dave is even talking about hosting a winter version.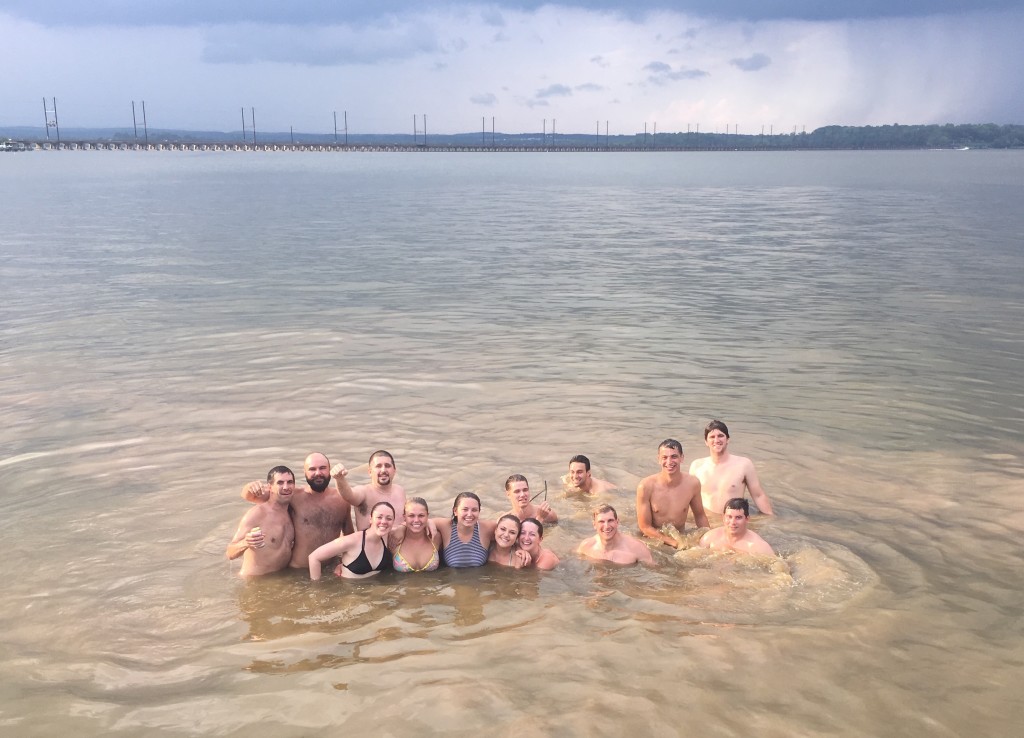 Have you ever played these games?