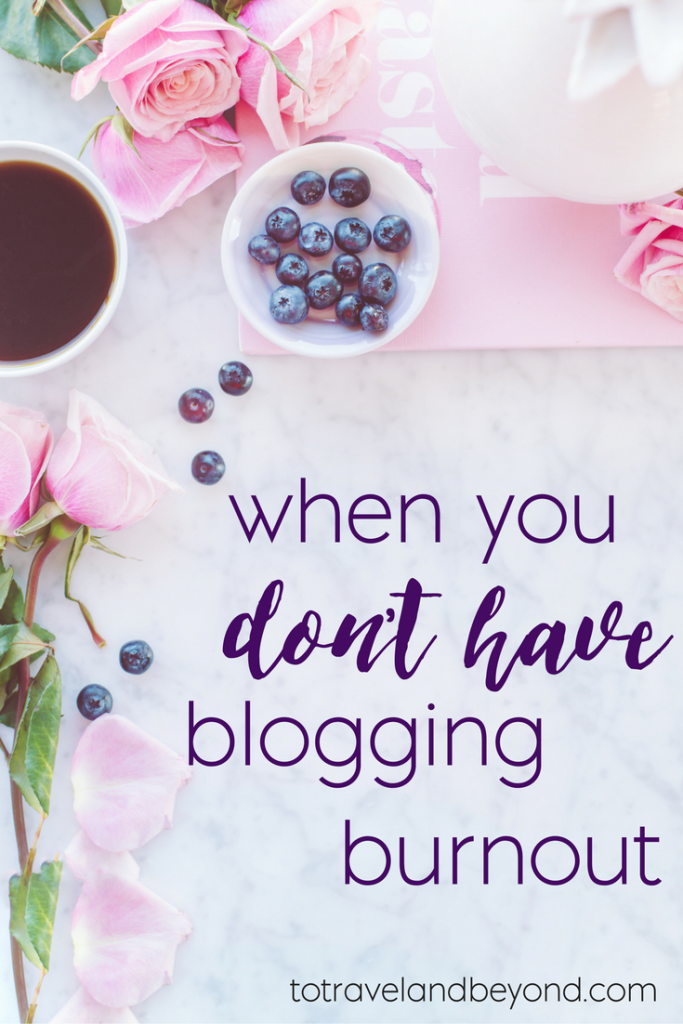 This post is full of random things in my head, but instead of silence around here, I am going to lay it all out. I've always heard the term "blogging burnout" but I had never really experienced it. Actually, I don't even know if I have experienced it as of right now. What I do know is I have hit this area of exhaustion and I haven't been handling it as well as I should. It's the same tale I have been telling for the last several months. We are so busy. From traveling, projects, working, planning and otherwise, I just don't have the brain power left for blogging.
I'm in that area where I have the ideas, my Trello board is literally full of about 150 post ideas, but I can't sit down to write. I had 3 weeks of topics planned out and some half-written posts. But there has been no time to actually write them. On Monday I realized I had went almost an entire week without posting. I didn't even realize a week had passed at that point, because of the busy. I miss having the time to sit down at my desk and write a few nights a week, especially because I have so much I want to share.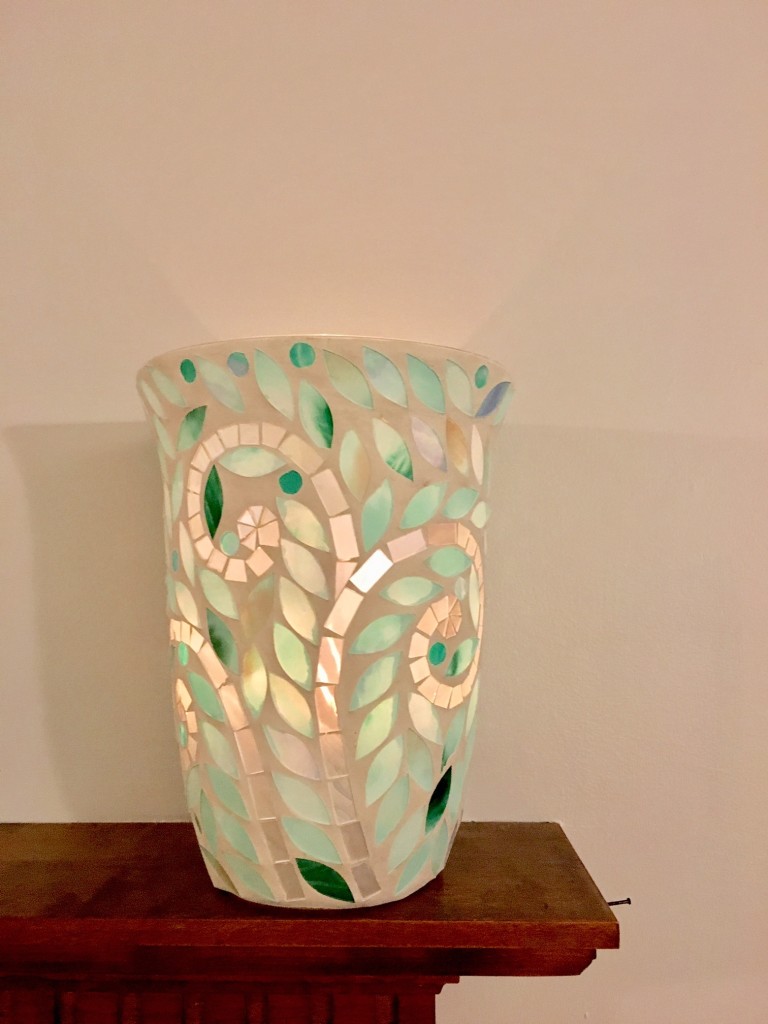 But the thing is, my office is a disaster right now. I can't even make it to the chair to sit down at the desk. Why? Because of the busy. My office has been the catch-all of things I need to organize, clean and go through. Even writing this post from my sofa is driving me crazy, I love working from an actual desk. Over the next few days I have set a goal for myself to clean the office and write 3 posts for next week. I know I can do it, but I need to plan less between those days.
When I think about the busy I have been going through, I smile because it has been a beautiful busy. We spent an entire weekend going through stuff that cluttered our living room and kitchen, we painted both areas of our house, and transformed furniture to make it feel new again. We celebrated two of our closest friends getting married and danced all night long. We watched the Ravens win three games in a row, a wonderful sight after last season. We had time to hang out with friends that live on the other side of the country. We spent a week in our favorite city with our favorite people. I was able to meet two amazing blog friends and spend a weekend in a beautiful place.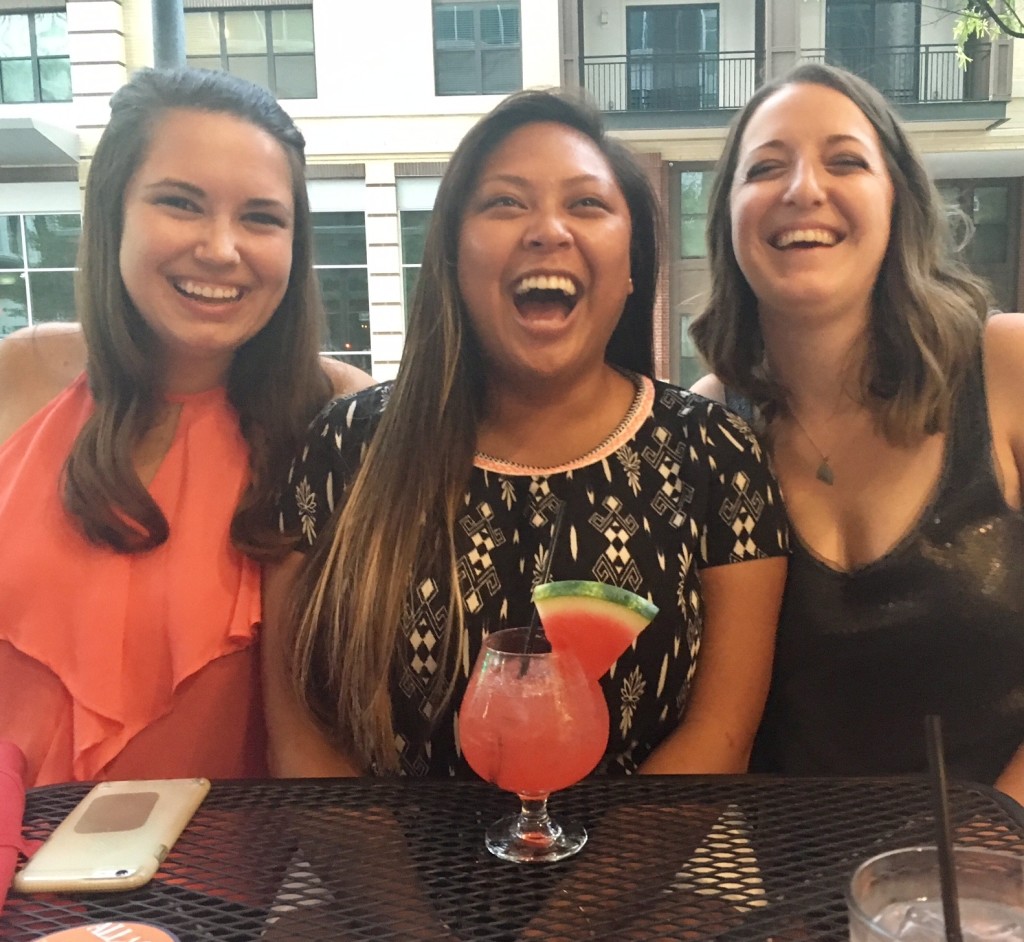 Now we are preparing for more beautiful busy, but also reminding ourselves that busy isn't a life necessity. We have three more weddings the next three weekends, some as a planner, others as a guest and one as a bridesmaid. More changes to our house to make it feel even more like a home. Two vlogs to edit and posts to write to bring me back.
I am working on finding that balance, though I don't know how to achieve it yet. There is beauty in the busy AND in the calm. I sincerely miss reading your posts, seeing what is happening in your lives, and I can't wait to get back to my routine.
For those who stuck around, thank you for hearing my thoughts today as I gathered my brain.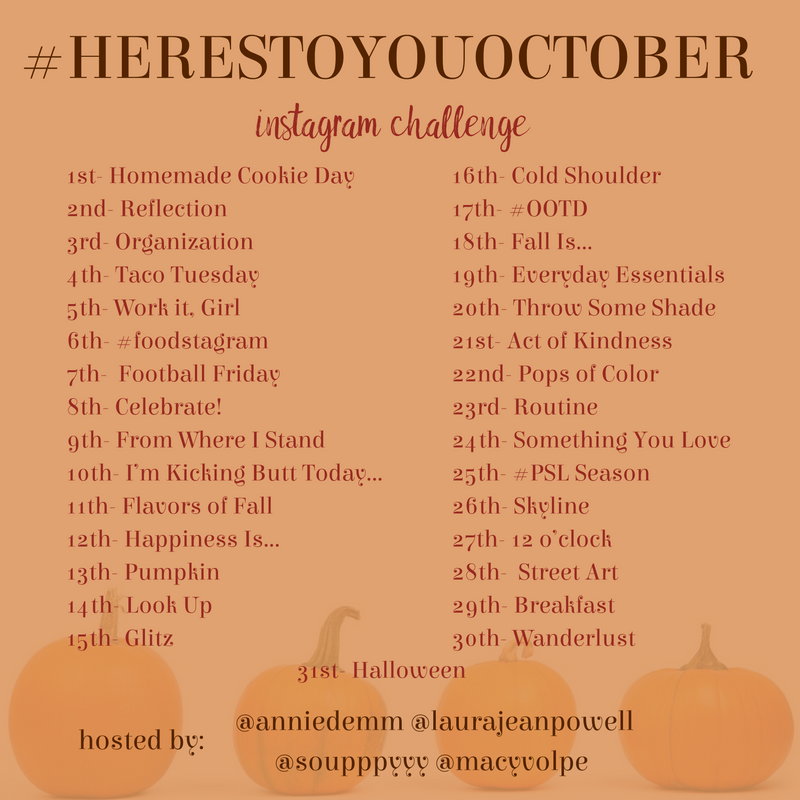 And NOW! Announcing the next #HeresToYou Instagram challenge! #HeresToYouOctober starts on Saturday and we are so excited! We hope you'll join us. Share your photos using the hashtag, follow Annie, Laura, Megan and myself, and have fun! We can't wait to see your photos.