Happy Wedding Wednesday! I am so excited to share some photos with all of you. We now have some amazing images from our wedding, but they have been submitted to publications, which means I can't post them on this here blog until they have been accepted or denied. But here's to hoping they are accepted! What I do have to talk about is our post-wedding bridal session.
Typically a bridal session would take place prior to the wedding and only include the bride, but they are now becoming more popular for both the Bride and Groom after the wedding. I knew I wanted to do one of these as soon as we got engaged, leaving as much time as possible the night of our wedding for dancing. After having our session, I couldn't be happier! I also loved being able to wear my wedding dress again. I was worried this wouldn't happen because it was covered in mud after our wedding- long story, I'll get there in one of these posts, but my mom is incredible and did such a great job cleaning it!
After our wedding I knew that I would need a break, and boy did I! We decided to schedule our session for after the honeymoon, which meant we had it when we were married for almost 2 months. Like I said, I loved putting my dress back on, but it was really special for the two of us to really have fun with something that celebrated our marriage. I loved spending a few hours focusing on a big moment of our lives when we were really able to let it all sink it, even though we had been married for several weeks by this time.
Another benefit of having this session was allowing our photographer, Zack, to let his creativity flow. He was able to try things with us that would take a few minutes to figure out with the lighting and some fun gadgets, in turn, the photos turned out amazing. When we talked about this session we tossed ideas around about where we would take the photos and decided to go around Baltimore. Baltimore brought us together, we had our first date at the Aquarium and around the harbor, and we have spent countless hours just walking around talking. Getting Ravens stadium in the background was an added bonus!
Just like on our wedding day, we needed to dodge the raindrops in between photos. It has been the wettest summer in over 40 years here in Baltimore! Even with the rain we had a blast. I hope you enjoy the photos as much as I have!
Fells Point, Maryland
Federal Hill, Maryland
Quick story- On first Halloween together, we dressed as Buzz Lightyear and Woody. We wrote each others names on our shoes, and took a picture with them. We of course needed something similar from our wedding!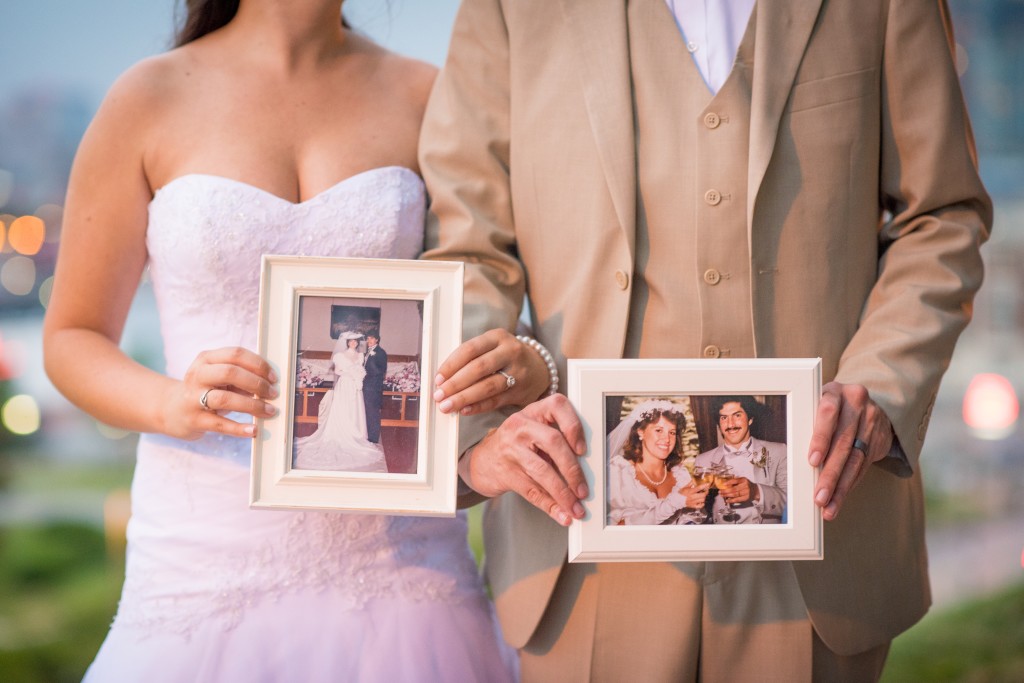 Gotta get in the Ravens when I can!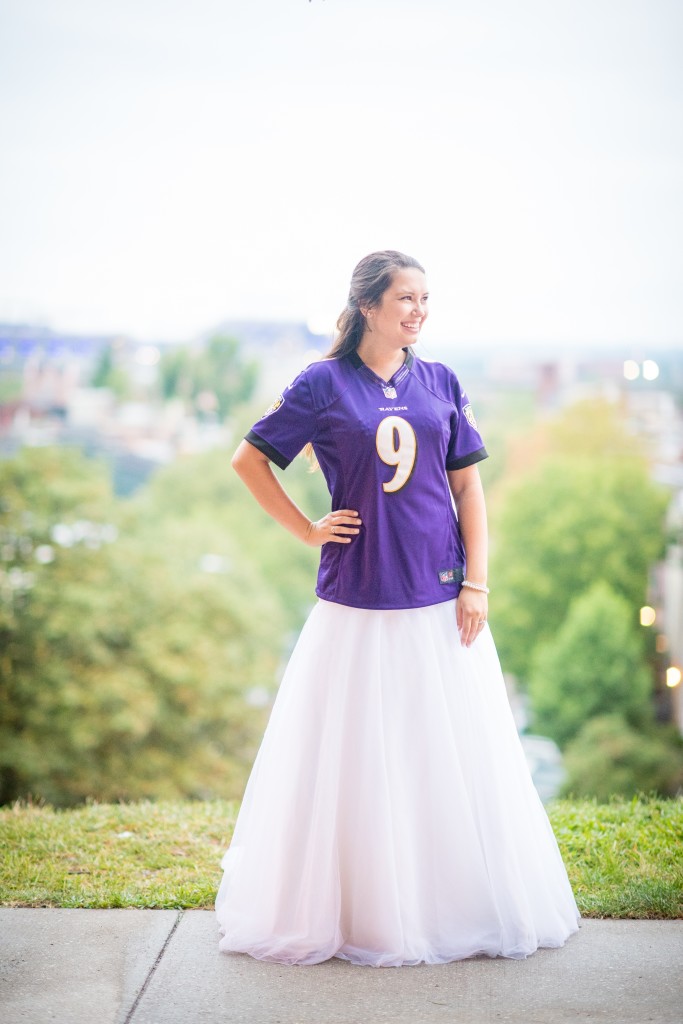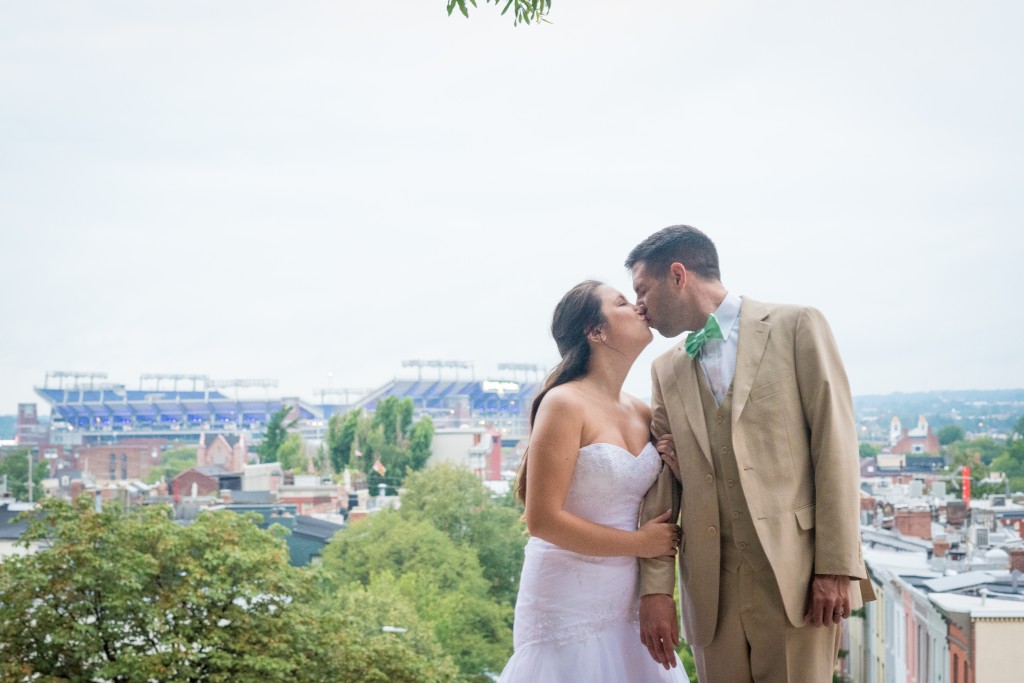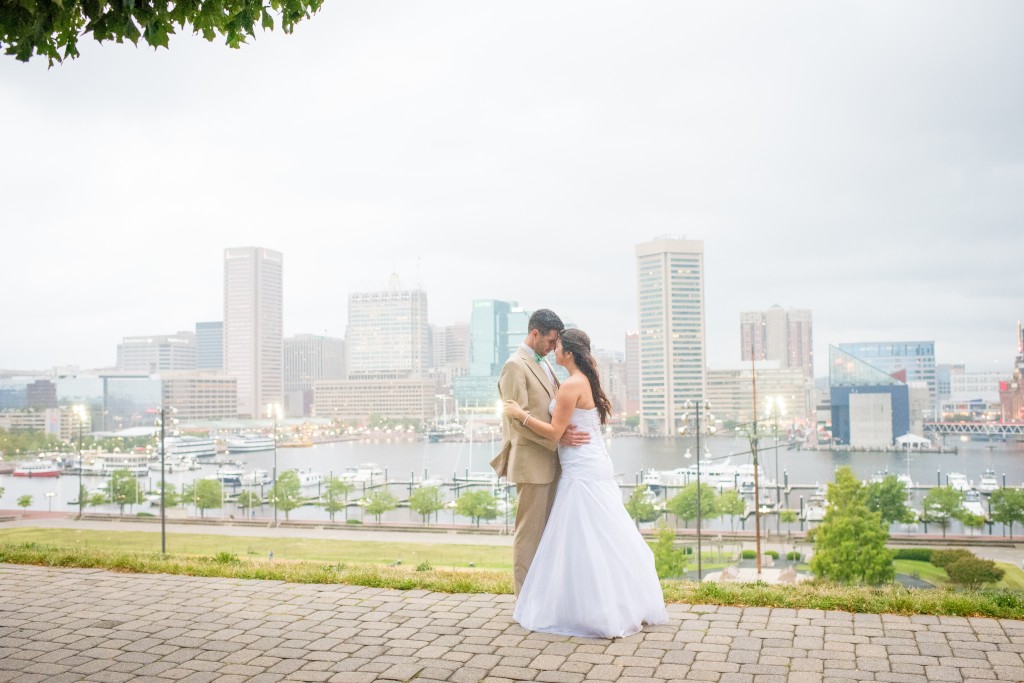 Did you do a bridal session? Are you thinking of doing a bridal session?
all pictures by Bow Tie Photo
---
Now it is your turn! We would love to have you link-up with your wedding tales, planning adventures and day-of memories
As always, we would love to have you linking up with us and sharing your wedding inspiration, stories and photos of your own! Just please remember to link back to either mine or Nikki's blog in order to keep the Wedding Wednesday fun going around.