Happy Wedding Wednesday! This week should be my "2 months until" post, but I can't wait any longer to share about our shower. That post will be coming next week!
Our Bridal Shower was over the weekend, and it could not have been better. Everything was beautiful! From the cake to the decorations and all of the guests, I felt so loved and blessed by everything. My mom, sister, bridesmaids and friends have been so hard at work getting everything completed, and it's crazy to think how quickly the day went. Just a sign that the wedding festivities will go by just as fast.
The weather was a bit of a threat earlier in the week, but once the day arrived, it was beyond perfect. It was high 70's and sunny, great weather to be on the water. The shower was held at a beachfront restaurant just a few minutes from our house. They were also having their season opening that day, so the party continued well into the evening.
Now to the details!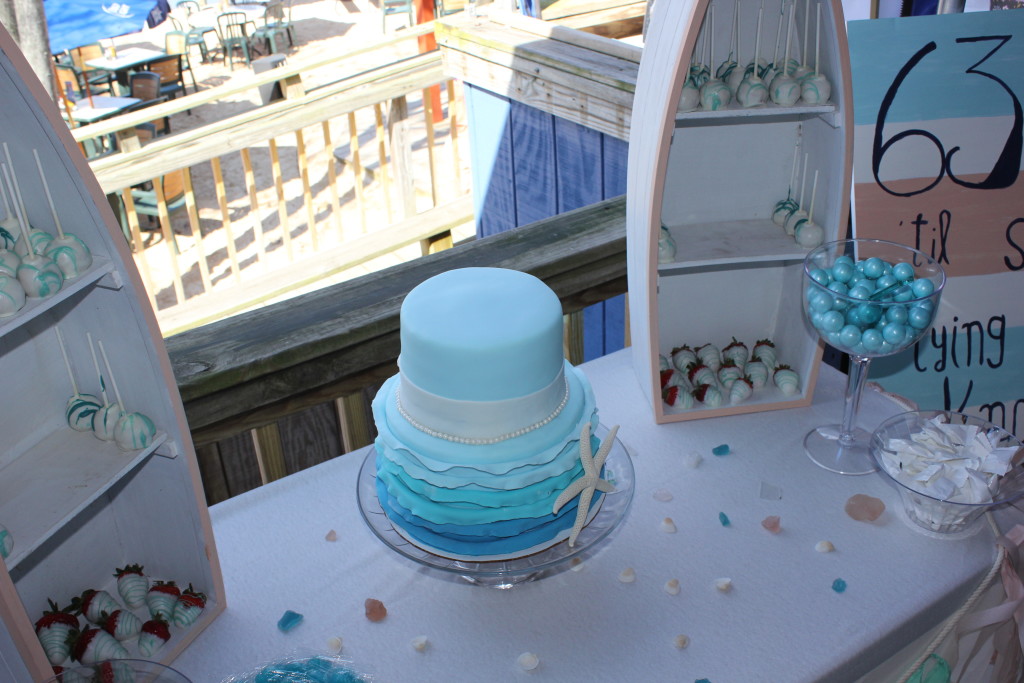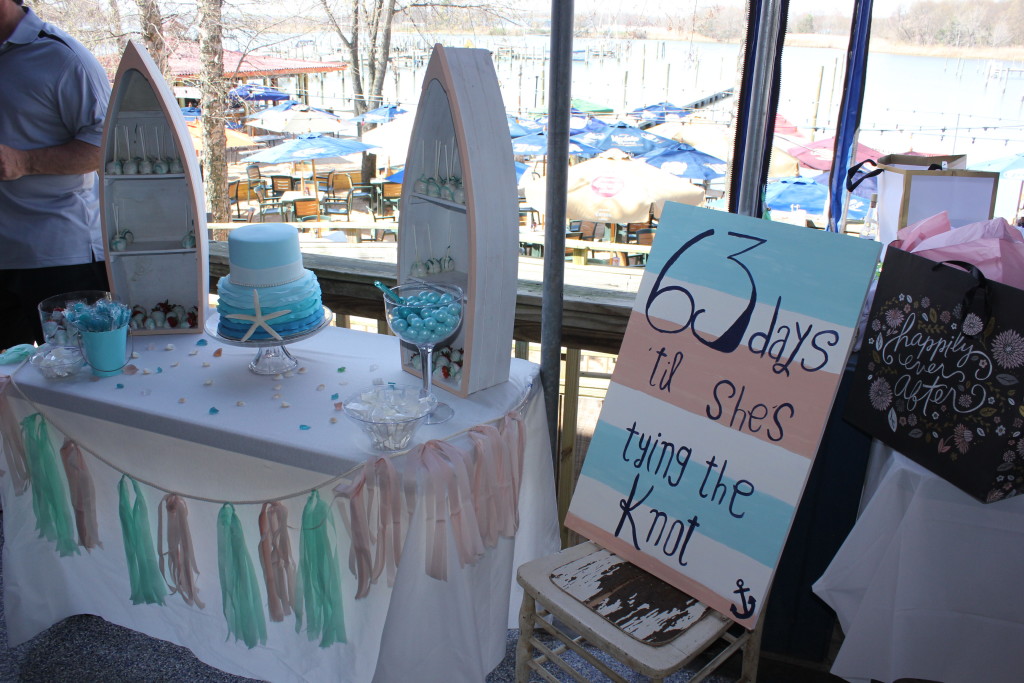 The desserts table was beautifully decorated with the most amazing cake right in the center. I loved everything about this. We had cake, cake pops, macarons, strawberries and candy. Like I said, the decorations were perfect.
Each table was decorated with driftwood, shells and bottles with different photos of the two of us. It was so fun looking at all of the different bottles and picking out my favorite pictures.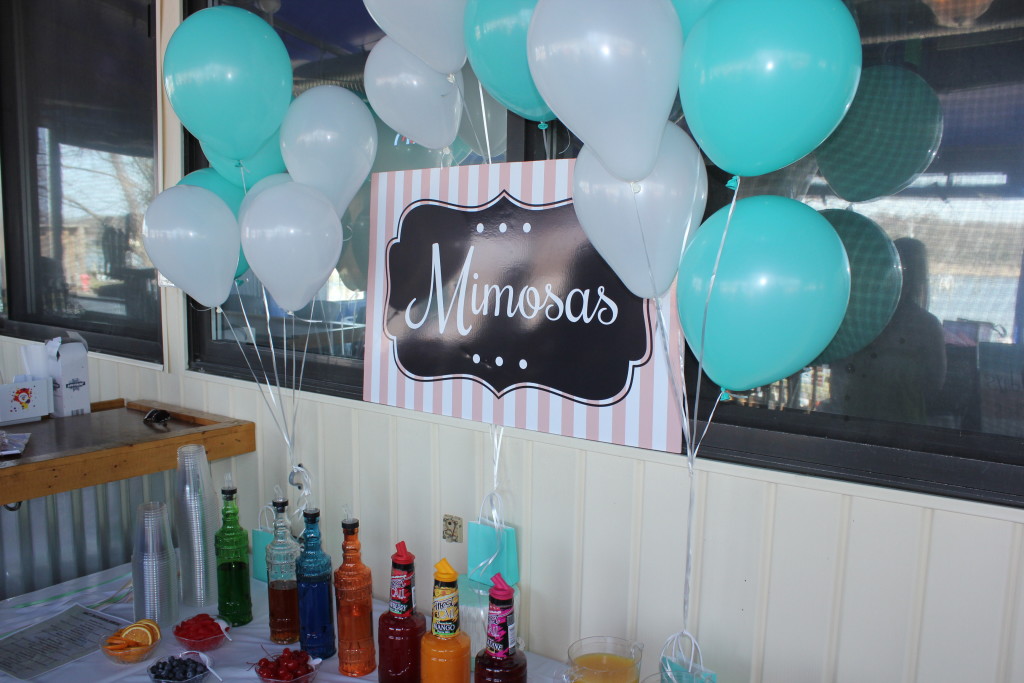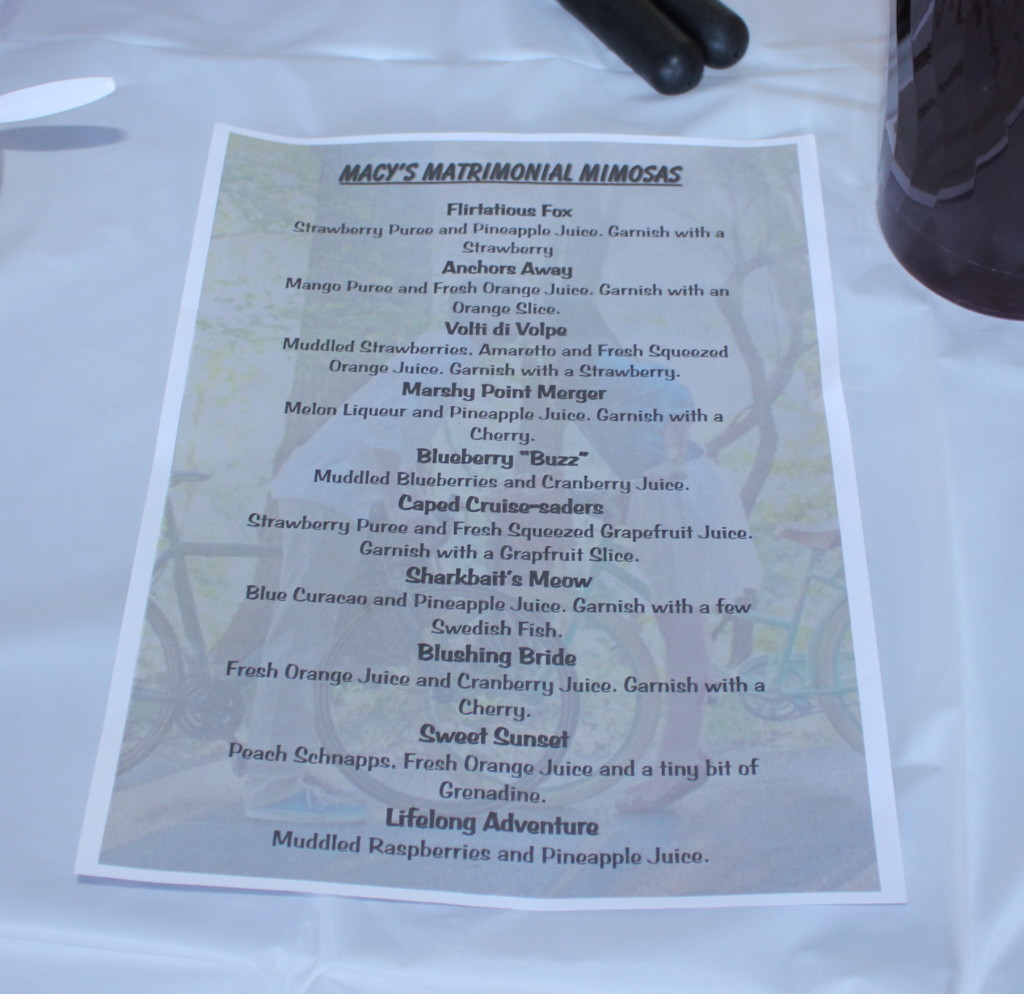 Mimosa bar. This might have been my favorite. The restaurant coordinator admitted to reading my blog (Hello!) and had the perfect cocktail ideas related to us. She had several different mixes for different drinks, and I have to say I tried most of them throughout the day.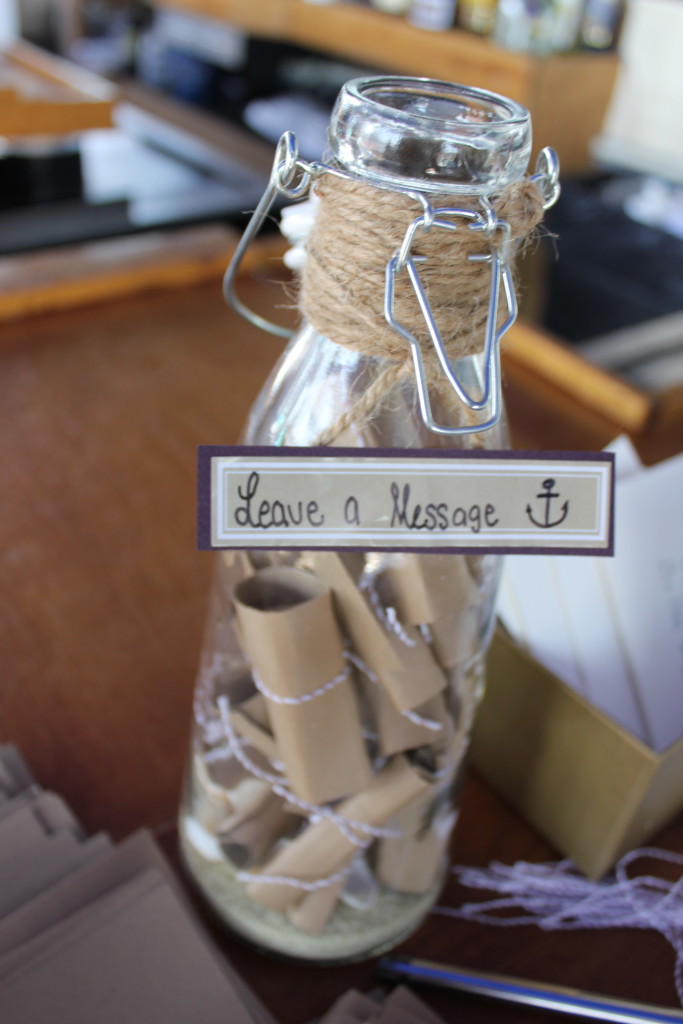 There were also other details that tied everything together perfectly. Each person wrote a note to us and put it into a bottle, and then addressed an envelope to them for the thank you notes (LOVE THIS). The "63 days" sign was such a sweet idea, and I am going to have to hold onto this sign forever…even though we are already down to 58 days.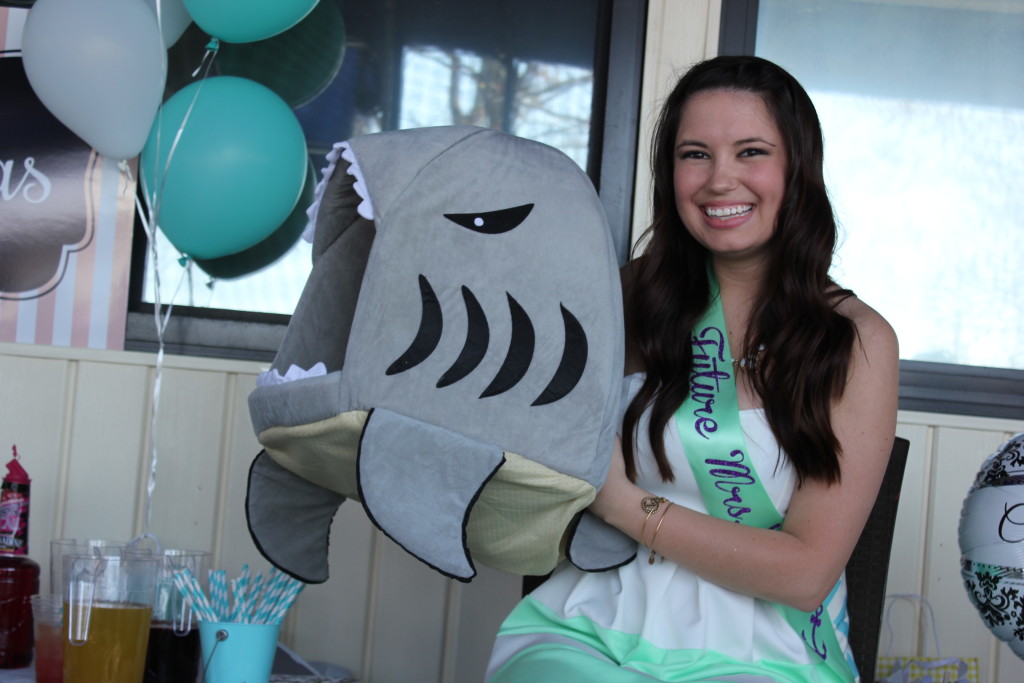 Thank you to everyone who made the day so perfect! 

I hope you enjoyed the photo overload, I would love to relive this day all over again!
---
<div align="center"><a href="http://totravelandbeyond.com/" title="ToTravelandBeyond"><img src="https://lh5.googleusercontent.com/DuTUDWIem5UvRgTQOtJG5fpd1bgDDdkNlu3CnKG4iN4=s207-p-no" alt="ToTravelandBeyond" style="border:none;" /></a></div>