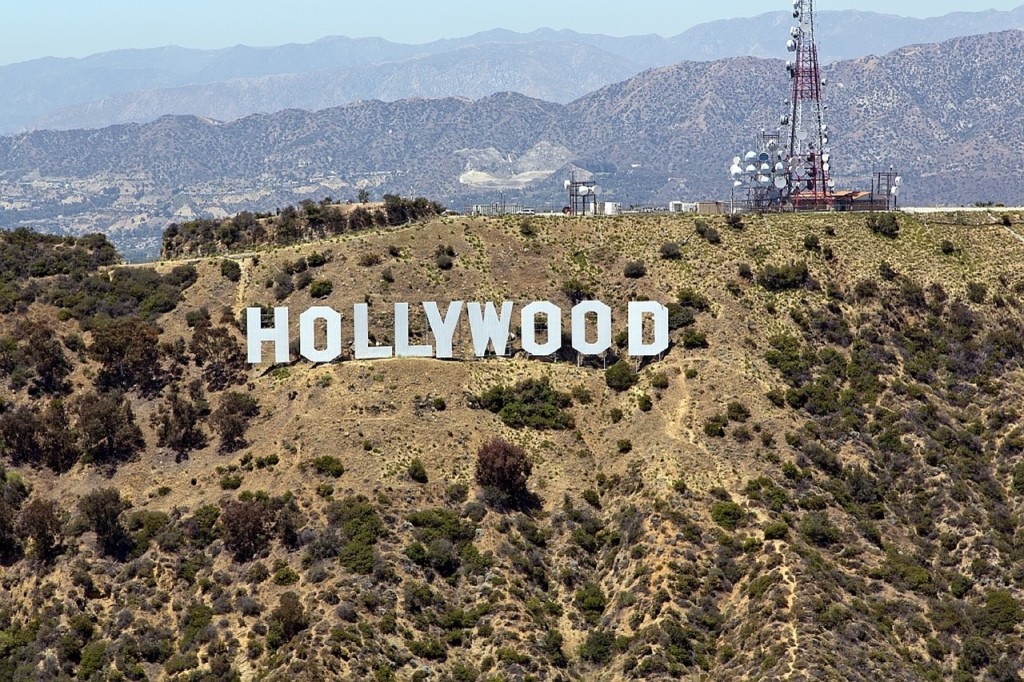 When Emelia emailed me about a celebrity stories link-up, I was instantly excited. Most people have some type of story about meeting/seeing/being related to some sort of celeb whether they are A-list or D-list, it's still fun to hear the stories! I am really excited to read everyone's story and see who you had the chance to meet!
I have met/interacted with a few celebrities, and every time I have the same reaction- cotton mouth and being frozen. It does not fail, I am stopped in my tracks and have no idea how to make words, at least it makes for a fun story?
Lets start with the very best on this list…Zac Efron! Several years ago while I was in LA with my mom, we were going to Geisha House, Ashton Kutcher's restaurant in Hollywood. We have went to dinner here each time we go to Cali and we love it. We were walking in and Zac Efron was talking to the valet. I noticed him, stopped moving and then my mom asked why I stopped. At this point I had to keep walking into the restaurant, as I was walking in, Vanessa Hudgens was walking out which confirmed my fears. I had just completely missed an opportunity to say something to ZAC EFRON, I could have said ANYTHING and I didn't. So here I am living with one of the biggest regrets.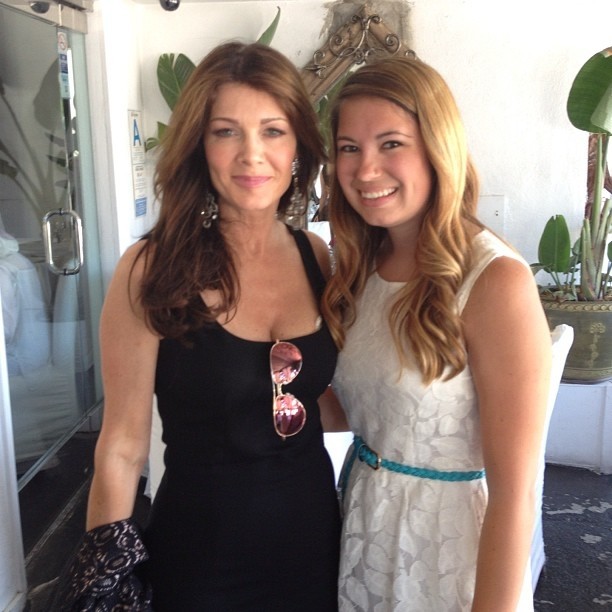 During another trip to LA, me and my mom went to Lisa Vanderpumps restaurant, SUR. Her show had just been announced, and I don't think an episode had come out yet. We attempted to go to Villa Blanca but the wait was really long, so we gave SUR a try. We sat outside on the patio and guess who shows up…Lisa and Ken! They were actually filming her pulling up and walking into the restaurant. After they filmed everything, my mom asked if we could get a photo, because ya know I was frozen and couldn't speak. After my mom got a photo, Lisa asked if I wanted one too. YES PLEASE! So this is a photo I actually have with a celebrity.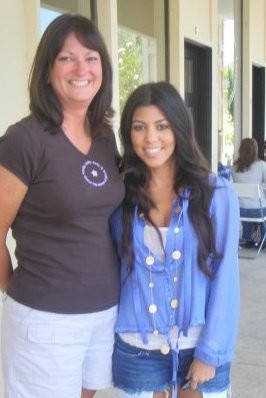 We clearly have luck in California because during another trip we went to DASH in Calabasas. We talked to the gals working and started to leave, and that was when Khloe walked in. My first thought was wow, she is so much skinner then she looks on TV (this was at the start of the Keeping Up With The Kardashians), and then I realized I couldn't speak, so again I walked away. Once my mom came outside, we turned around and right in front of us was Kourtney. She was SO sweet and took a photo with my mom, she asked if I wanted one and I said no…seriously, why the heck did I say no?! I used to be skinny then too 😉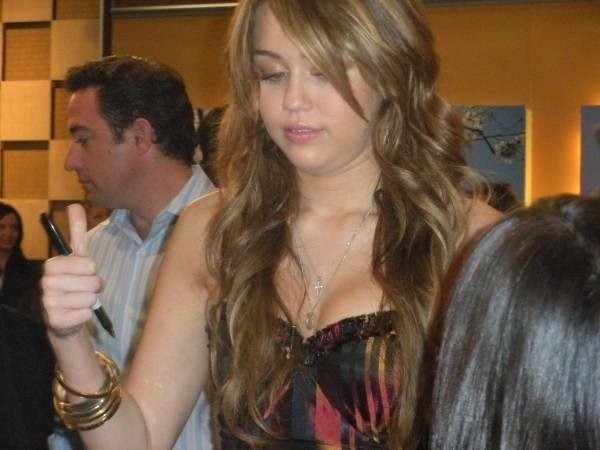 Moving on from celebs in LA, one time we were planning a day trip to New York City with some of my friends. They came over around 9pm and we were all going to sleep in the living room around 11, and then my mom came running down the steps. She happened to be on Facebook and saw that Miley Cyrus would be on Good Morning America the next day, this was right after the Hannah Montana Movie had come out and I was a HUGE Miley Cyrus fan. I still have and use my Hannah Montana house key. So we changed our plans, and left for NYC at 1am to arrive by 3:30am. We waited in line for 2 hours to get inside and we were the very last people to be allowed in. After Miley did her interview RIGHT in front of us, she walked around and took photos with everyone in the room. Something happened to the camera and my photo with her wasn't saved, but I do have the terrible one above.
I used to be a huge band stalked with one of my friends so we have met several musicians as well. The Goo Goo Dolls (I met them with my mom), everyone from Simple Plan, everyone from All Time Low & The Maine, and several others. It's so funny to think back to the nights when we waited hours and hours after concerts. I have also partied with many members of the Ravens (this was the coolest night ever), chatted with Ray Lewis, talked to Justin Tucker at a gas station and various other signs that I am too obsessed with those Baltimore boys.