I somehow forgot about our cruise on the Carnival Ecstasy until I realized I needed to work on the vlog from this trip. As always I like to include vlogs in my From Here To There posts, so what better time to recap this awesome trip! We just got back from a week in Breckenridge, so another vlog is on its way…eventually.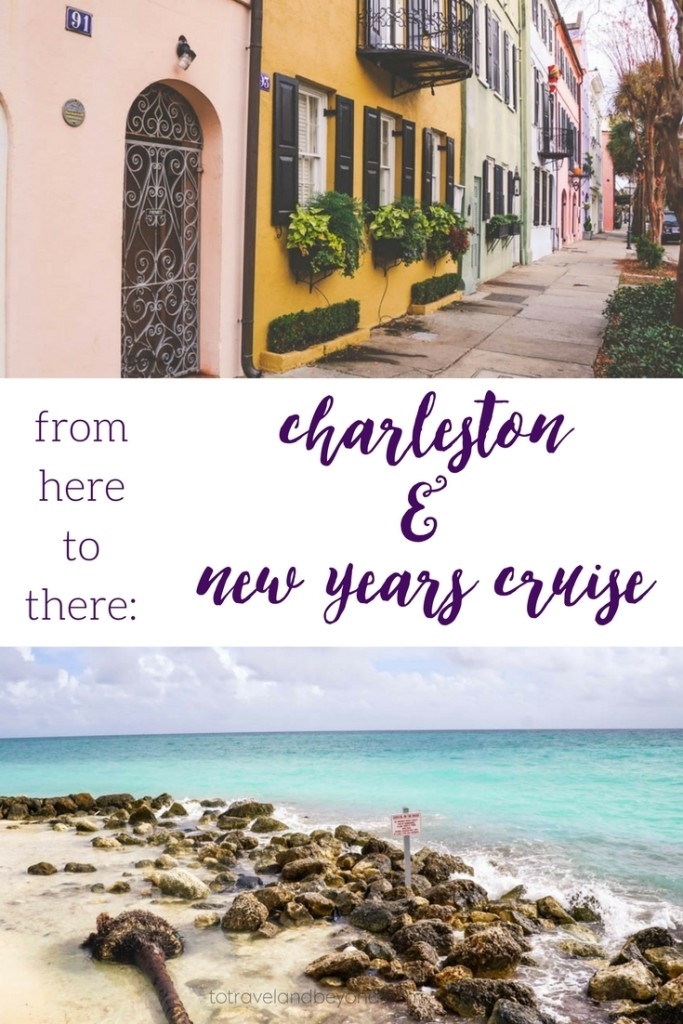 We left on December 30th for Charleston and spent the night in the most incredible bed and breakfast, 21 East Bed & Breakfast. We basically had a townhouse for our room. I am going to do a full recap on this place, but for now look at this photo…this was our living room! Upstairs were our bedrooms and each had their own fireplace. The location was perfect. We were right across from the water, right behind the Edmondston Alston  house and even got a free personal tour. I can't wait to get back to Charleston and stay there again.
We spent some time that evening wandering the city, and then got up early the next morning to see everything during golden hour. I can't get over how beautiful every building is, full of color and flower baskets, and roads with neighbors walking that say hi to you. The south is a special place and I can't get enough! After our walk and tour, we gathered our things and made the quick trip (3 whole minutes) to the cruise terminal.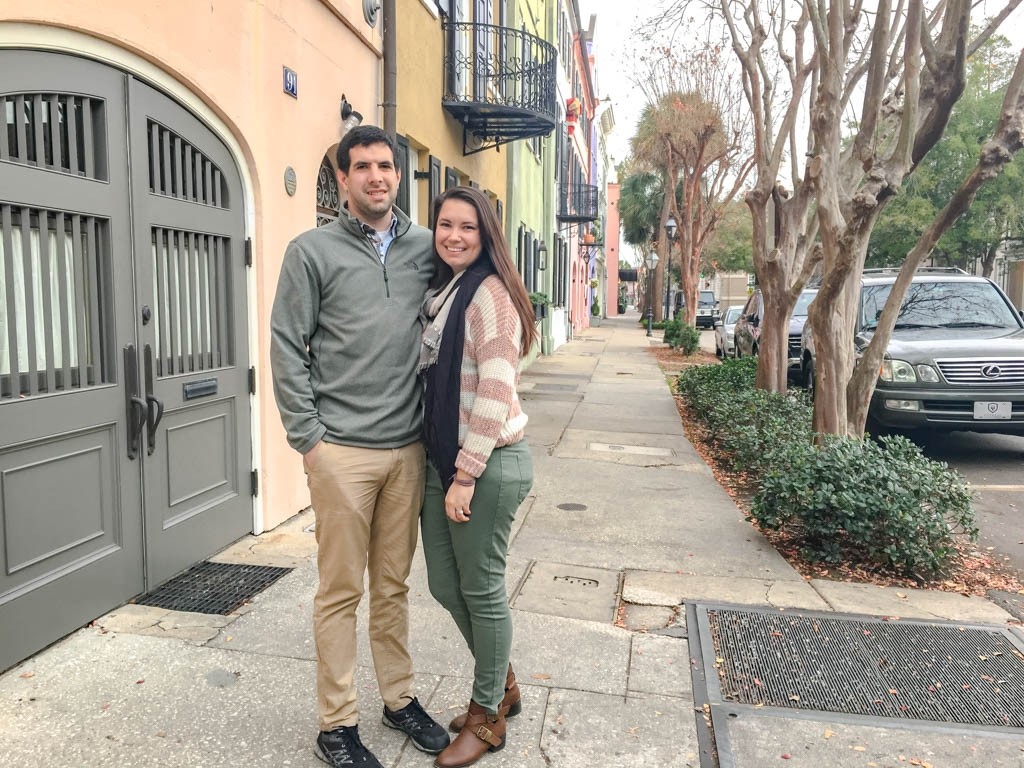 Our cruise started with a fast check-in, and unlimited complimentary champagne for New Years. This trip was already starting to kick of 2017 in the best way possible. It was a little chilly, so we didn't change once we got into our room, just continued to explore the ship. We cruised on Carnival Ecstasy and while it wasn't very modern, it had everything we needed for our 5 day trip. Including the best Mongolian wok food station.
The first full day on the ship was a sea day, which we took full advantage of by trying several different drinks, playing cards and other games, sitting by the pool and relaxing in the over 2 area of the ship. We had a delicious dinner and watched 2 comedy shows in the evening- the perfect start to the week!
Our first port was Nassau, Bahamas. We didn't realize they had a big New Years celebration and hadn't booked an excursion from the ship, so we were a little unsure on what to do. I had done some research previously and found Junkanoo Beach, which was only a 10-minute walk away, so we made our way there. This may have been one of the best vacation decisions we made because it was so much fun! Again, I will share more on this later, but for $50 we had all you can drink, some snacks, beach chairs, waterspouts access, and more. It was beautiful!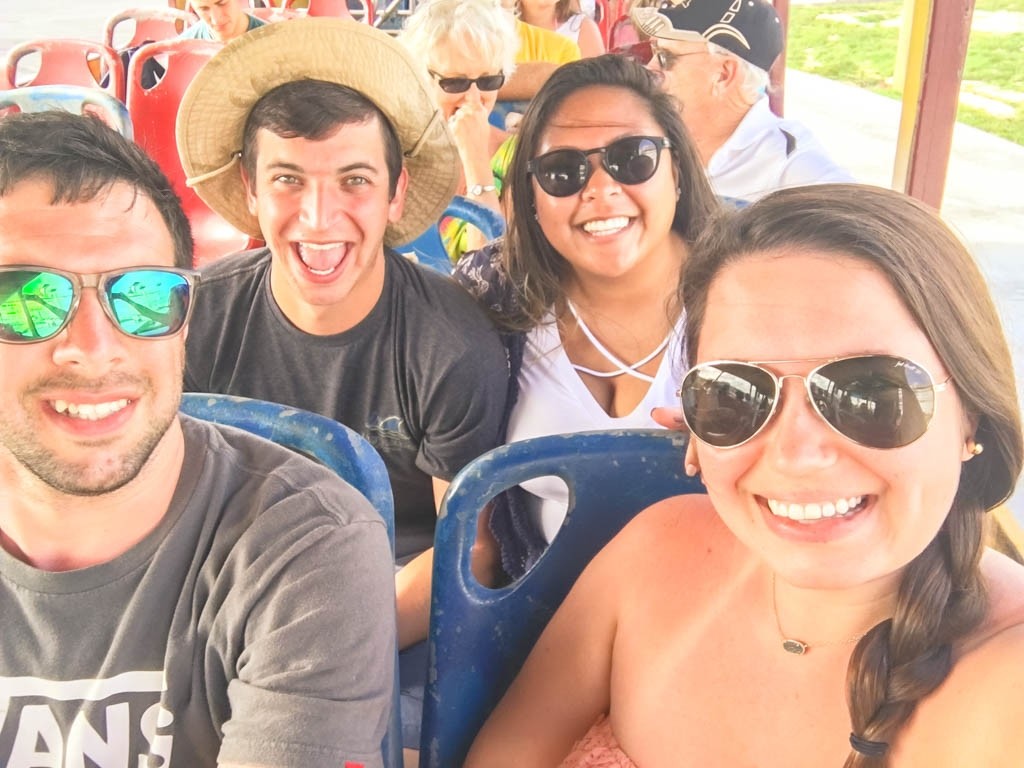 We had another port day the next day but this time we were in Freeport. I had heard the town was somewhat far from the port, so we wanted to take a catamaran trip…until the water was too rough and it was cancelled. We ended up booking a $20 pp open air bus tour and it worked out really well for us to see more of the island and explore.
On our last day at sea we did more relaxing, game playing and of course…drink sampling. We had an amazing trip and I can't wait to plan another cruise…hopefully for welcoming 2018!