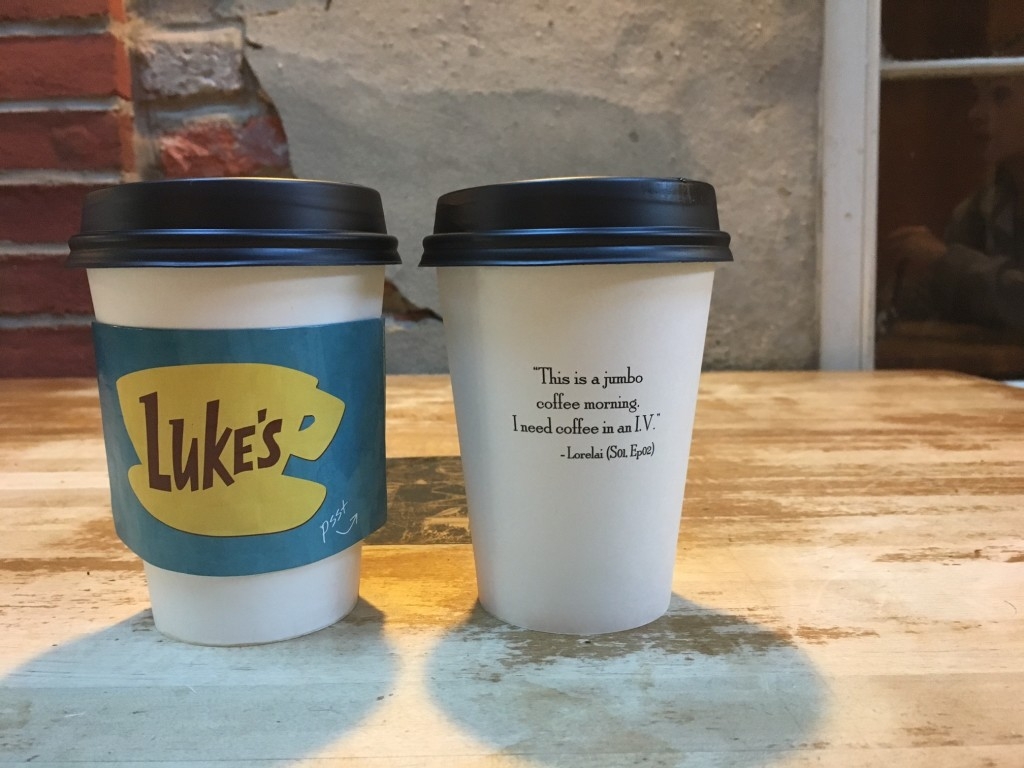 This month I am drinking hot apple cider instead of coffee (actually, I am drinking both). Fall is in full swing around here and evenings are getting to be quite chilly. I am still slowly trying to find time to blog, but I couldn't miss one of my favorite days of the month.
I am joining Amber and Erin today for a coffee date.
If we were having coffee…I would ask how you plan. Do you use a planner, google calendar, or something else? I am attempting to make things more digital and keep things in my Google calendar, but i'm having a hard time remembering to add things digitally. However, my paper planner is always up-to-date.
If we were having coffee…I would ask if you went to Luke's Diner last week. If you watched Gilmore Girls, you are familiar with Luke's Diner. When I heard that Netflix was brining Luke's to 250 coffee shops around the country I was SO excited. We just finished re-watching all of the episodes, so being able to get a coffee straight from Luke's was so cool. It was fun to have a real coffee date with Megan and live like the Gilmore's for a morning. Are you going to watch the new episodes next month?
If we were having coffee…I would tell you how much I am looking forward to November 9th because this awful election will at least be over with. I am so tired of the commercials, advertisements, signs in peoples yards and constant drama on Facebook. Honestly at this point your personal posts are not going to change someone else's opinion, it's time to move on.
If we were having coffee…I would want to know if you are spontaneous. I was talking to Dave about a trip we are taking in a few months, and how I felt spontaneous planning it so close to when we leave. He said if we are able to save money for a specific trip, it isn't being spontaneous. For others, that may be the case, but I think I need a lesson in being spontaneous.
If we were having coffee…I would ask if you like roller coasters. I have been getting some details together for our trip to Disney and I am SO excited to ride some rides. For the last 10+ years we have went to Busch Gardens for Hallo-scream, and we just couldn't make the trip work this year, so I am dying for some thrill rides right now.
If we were having coffee…I would ask if you have celebrated lately. The Ravens may have lost yesterday (and last week-ugh) but I absolutely love spending time with my entire family every week cheering for our boys. The Ravens bring us together, as they have for 20+ years, and having those 3-4 hours each week is means for celebration no matter what.