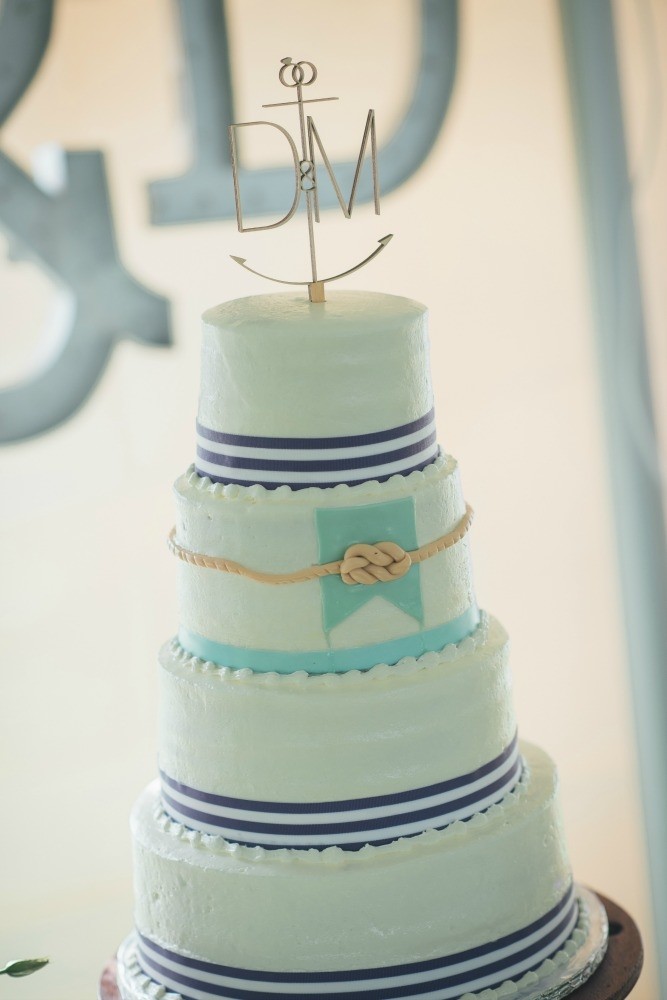 I have skipped ahead over the last few weeks, but now I am taking it back to some happenings from during our reception. I also sat down and figured out the rest of my Wedding Wednesday posts, and I'm not ready for it to end! As of right now it seems like my last recap from our wedding will be right around our 1st anniversary, which is bittersweet to think about! But for the time being, I am going to keep on with reliving our special day.
Lets get into the sweets! We had a traditional wedding cake, but we also had a cookies and milk station set-up. Cookies and milk have been a tradition in my family forever, and then I found out that Dave's family loves them as well! We had 5 different types of cookies, and 3 different flavors of milk for those to enjoy while they were dancing about. Unfortunately, the cookies and milk station had to be moved because of the storm, so we didn't get to have the pretty set-up that I had planned- but I was still happy to have them available!
Our wedding cake was a four layer round cake, which isn't what I had planned originally. I have always wanted a square cake, but then when we decided on the cake stand, I changed my mind to have a round cake. I love how it turned out in the end though! There was a mishap with the delivery, it should have arrived three hours later than it did (since it was in the heat and such), which cased the bottom two layers to begin to melt. Right after our ceremony, the caterer decided to remove those bottom layers, which ended up being better when we were cutting it! The layers were each a different flavor, raspberry, lemon and red velvet, with raspberry on top for our anniversary.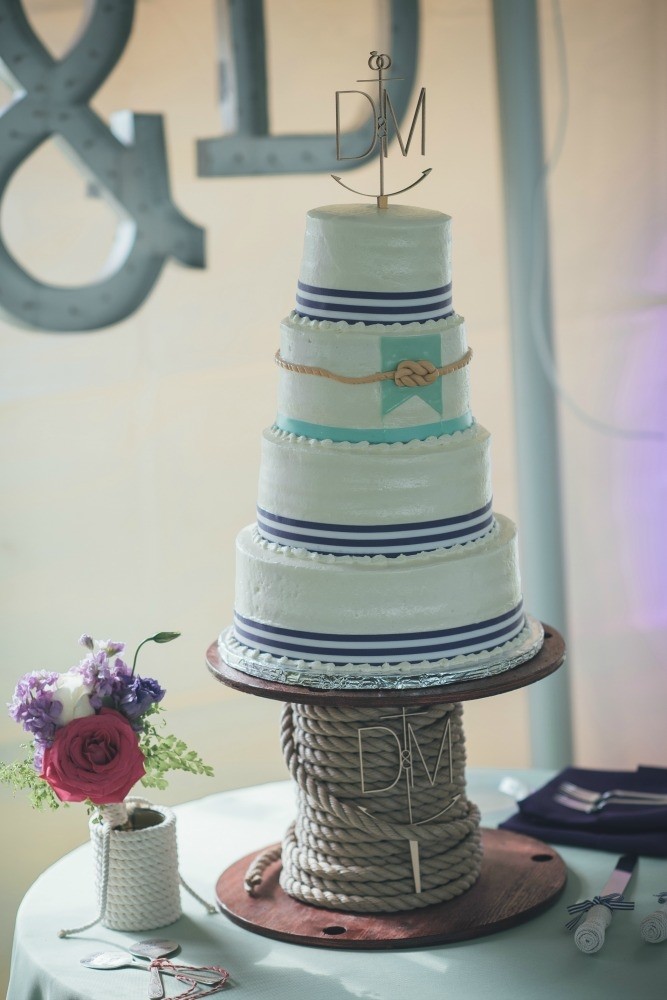 I ordered our cake topper from Etsy to match our logo and it turned out beautifully! We had debated on having any sort of topper, but I loved the way ours turned out, and we still have it!
When the time came to cut the cake, Dave and I didn't talk about a "plan of attack" we just said to go with what felt right as far as feeding it to each other. I'm sure we both fully knew that we would take advantage of this opportunity to smash it on each other…which we did. My grandmother was standing by with a napkin in hand and cleaned up the icing on my face and hair. Some people told me I would be mad if Dave did this, but I was actually glad he did. It made me laugh and I felt like it wouldn't have been very "us" any other way. (you can also see just how windy it was getting behind us with the letters flying around!)
---
Now it's your turn to link-up and share your wedding tales.
Nikki
and I love reading all about your big day, someone else's wedding adventures, or anything else wedding related. We just can't wait to read all about it!