Sometime over the last few months I have started the process to becoming a coffee snob. I have pretty much stopped going to Starbucks (unless I am in Target) and frequent smaller coffee shops. I love the variety of blends, lattes, and natural flavors each shop has. I sort of feel like an adult or something 😉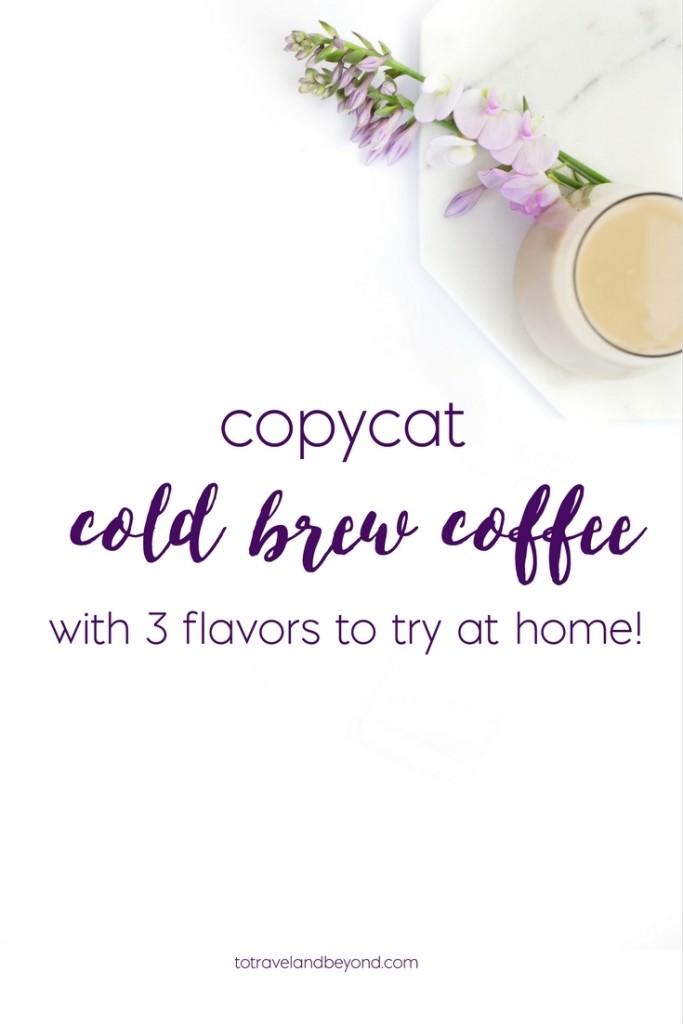 Since our budget doesn't allow me to get a crafted coffee each morning, I have started finding ways to make my favorites- at home. There has been some trial and error to figure out a few of these, but I think I have a handle on most of the options below. Give them a try and let me know what you think!
The first step is to make your own DIY cold brew. I was intimidated at first and then realize how easy it was. Now I make it weekly.
Ingredients:
– 1 and 1/2 cups of finely ground coffee. The most freshly ground, the better.
– 4 cups of filtered water. I have tried with some straight from the tap but I have found that it tastes a little different. Maybe it's just my head though 😉
– 2 mason jars
– 1 coffee filter
– 1 rubber band
Keep in mind a filter would work better, but we don't have one. This is definitely the on-a-budget version 😉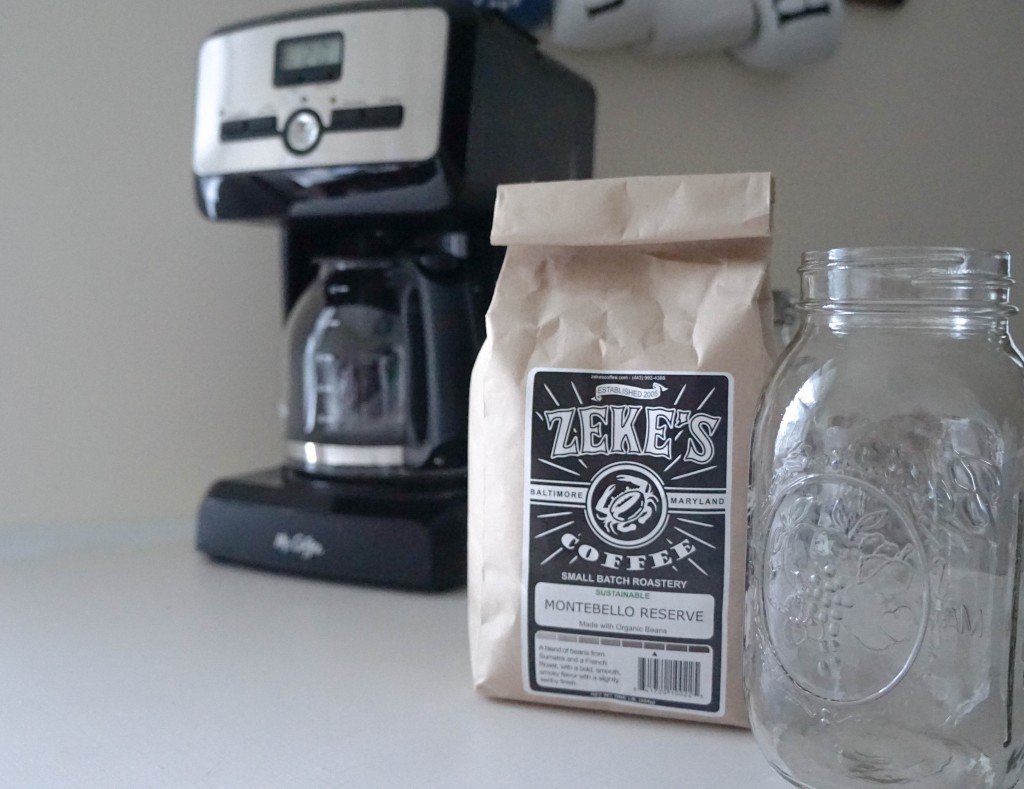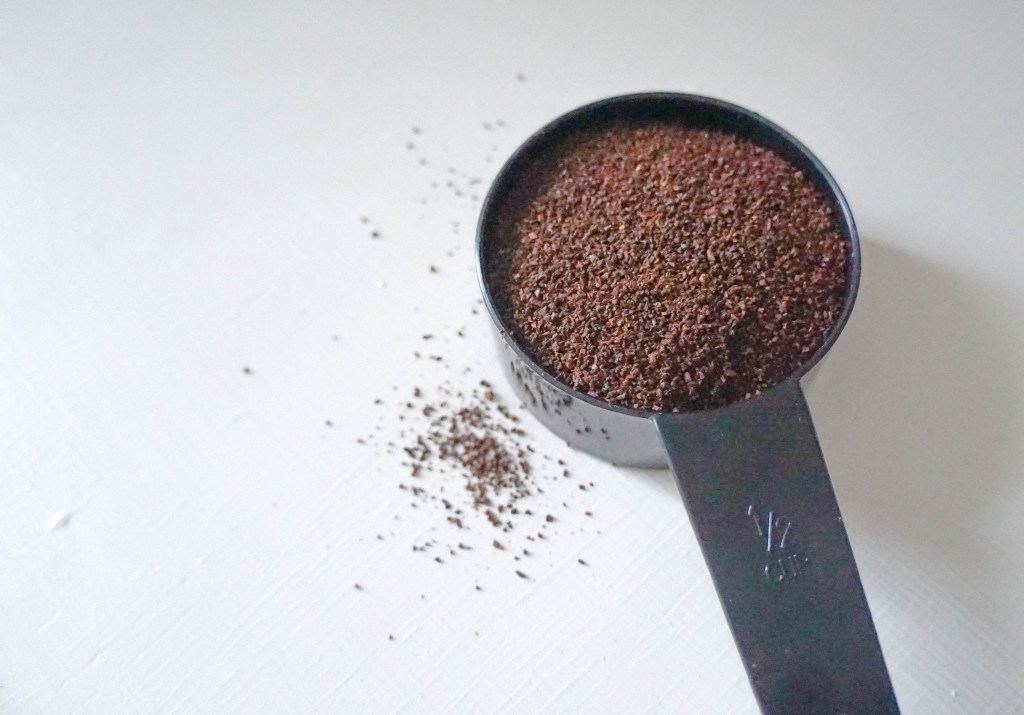 Steps:
1. Pour your coffee grinds into the mason jar
2. Pour the water over the mason jar stopping every cup or so to give it a little stir. I have found that this method helps the grounds get wet faster and blend easier.
3. Once you have poured in all of the water, stir well for about 30 seconds.
4. Refrigerate for 12-24 hours. I prefer somewhere around the 16 hour mark, though I haven't tried 24 hours.
5. Place the coffee filter in and around the second mason jar and secure with a rubber band.
6. Pour the coffee over the filter and let the coffee drain into the mason jar.
7. Once you have poured all of the coffee in, you are done making your coffee concentrate. The first set of steps to your DIY cold brew are done!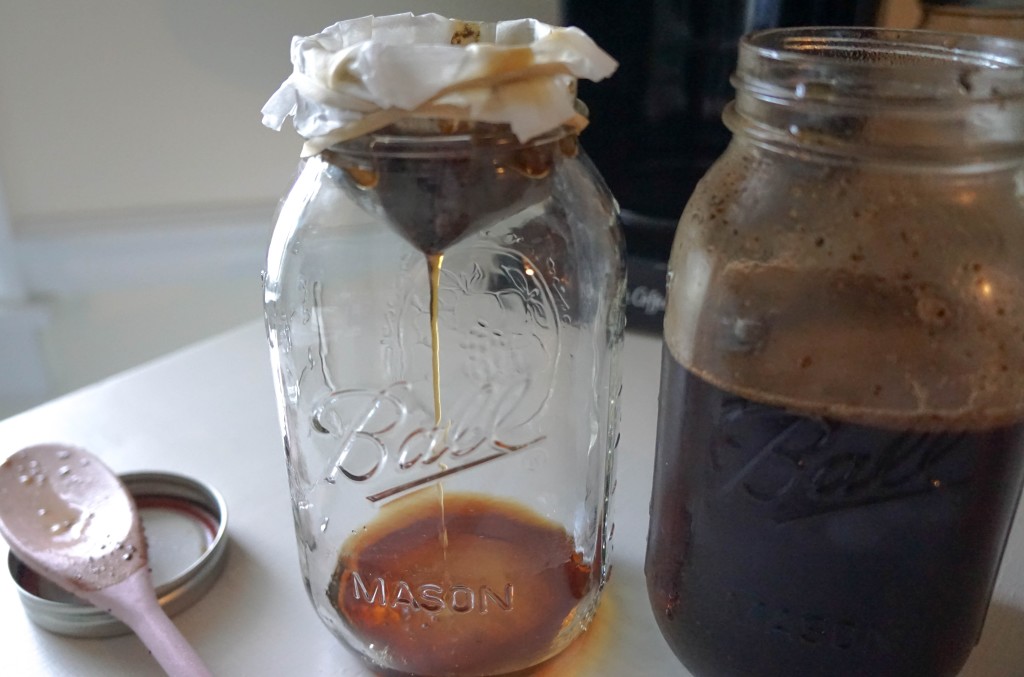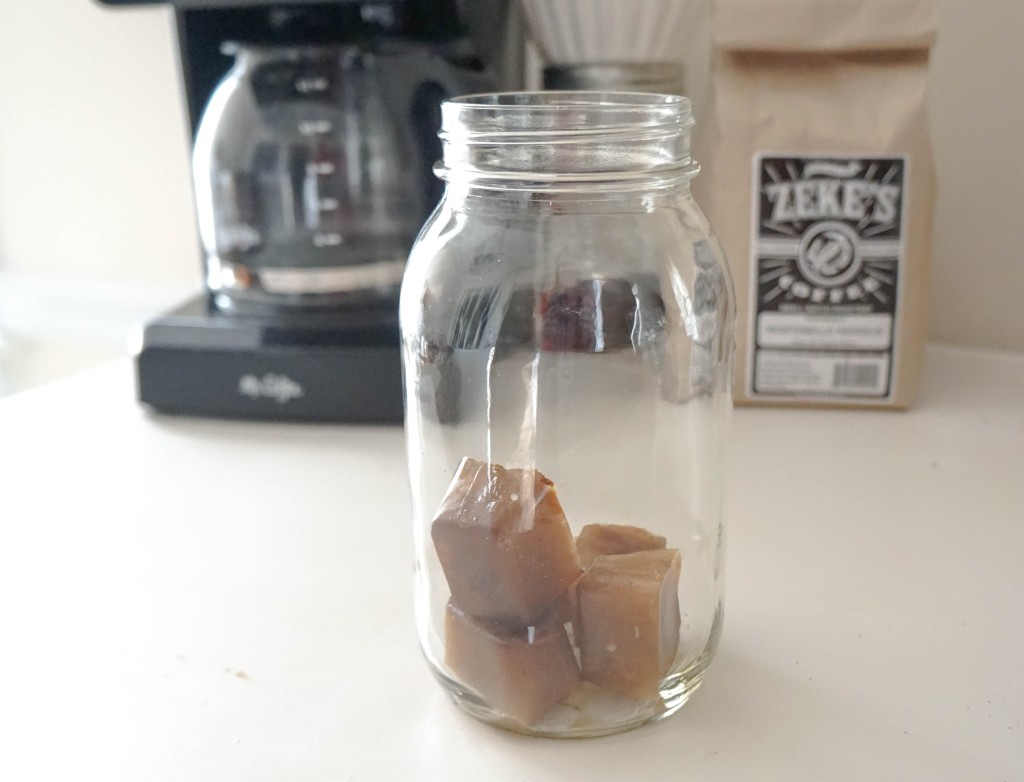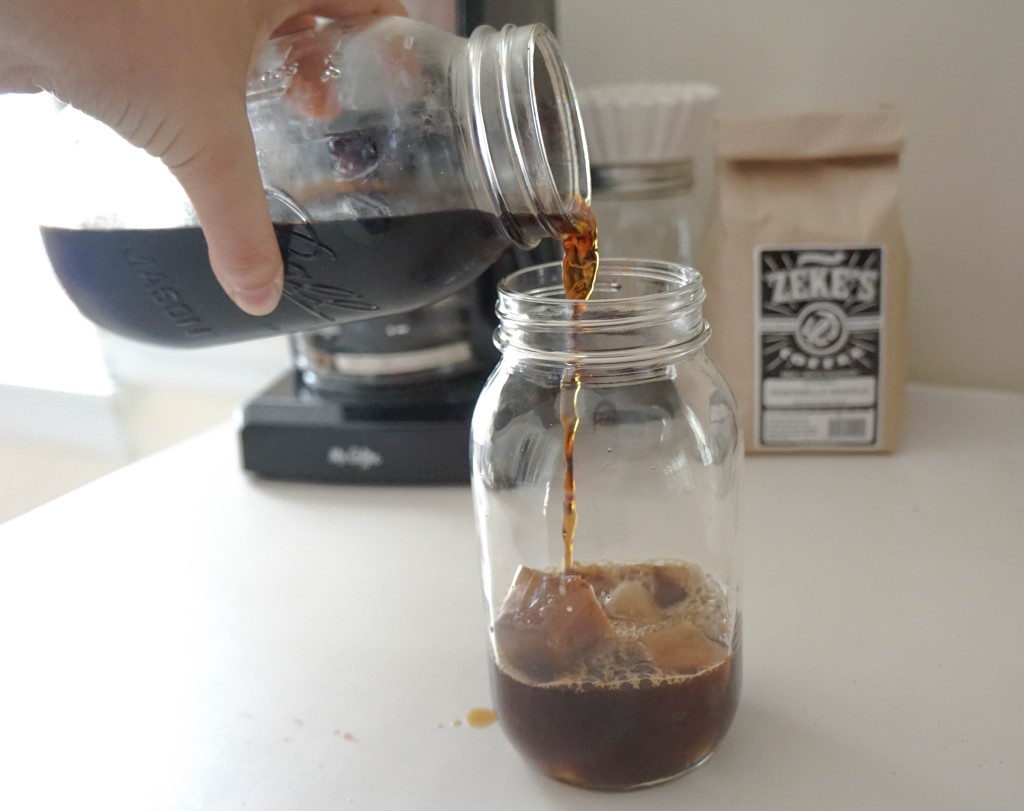 To Make Your Coffee:
Since you made concentrate, you will need to add water to your coffee to create the right ratio…unless you like really strong coffee. I like to fill my glass with coffee cubes, pour in half a glass of coffee concentrate, and then add water to almost fill the glass. After you have your coffee made, it's time to make it flavored!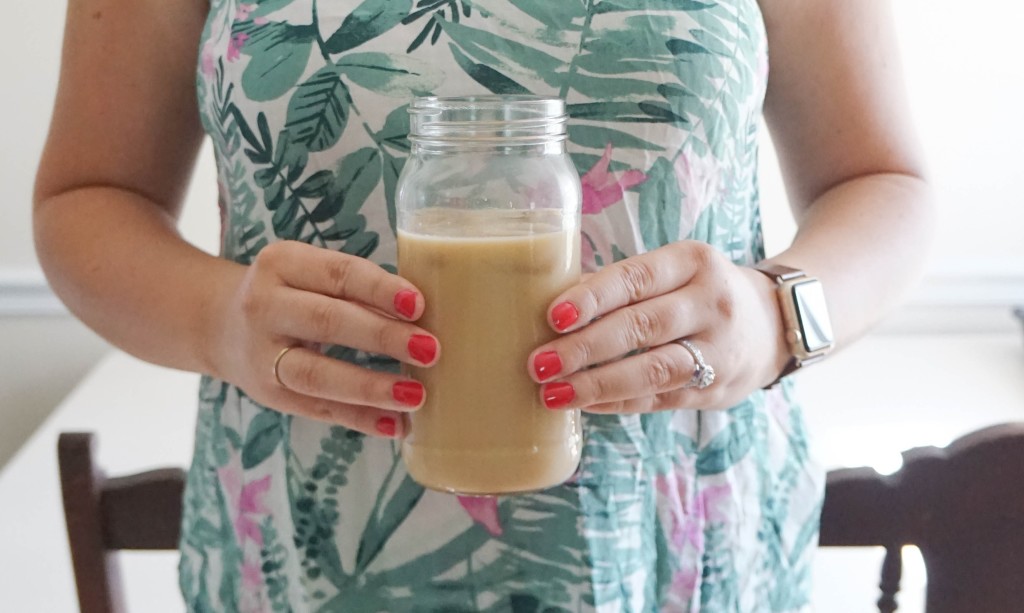 Lavender Latte- You have two options to make this flavor, you can either buy the lavender syrup (which is what I did) or you can make your own lavender simple syrup. I would have loved to make my own but I checked 3 grocery stores and couldn't find fresh lavender, so I ended up just buying the pre made stuff. Next time though, I am
going to make my own!
To make this I froth unsweetened vanilla almond milk and poured into the cold brew, then added 1 tablespoon of lavender syrup. This is by far my favorite!
Cinnamon Coconut- while nowhere near as fancy as some other flavors, I added a 1/2 cup of coconut milk and a teaspoon of cinnamon to my cold brew. This flavor is the perfect amount of spice and coconut.
Toasted Coconut- I love this recipe for toasted coconut simple syrup. It is delicious for your cold brew!