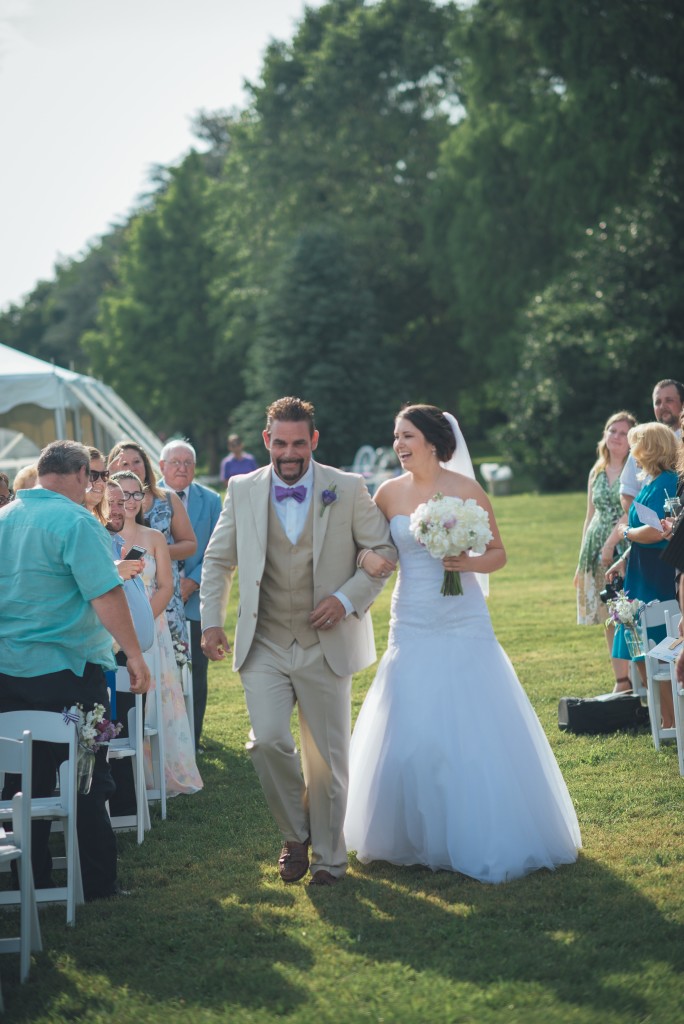 Now that I am finished with everything from before the wedding, I'm excited to get into the real details! Our venue was a really large property, with so many different areas, that it took a little to decide where everything was going to be held. In the end we wanted the water as the ceremony backdrop, which was perfect for the both of us, and we planned everything around that.
Behind the ceremony chairs, there was a line of trees, which worked out really well to keep me hidden from the guests before I walked down the aisle. The venue suggested walking from the house, which was at the top of the property, down to the ceremony. That would have been an incredibly long walk, and I'm pretty sure the song would have been over before I reached the guests, so starting at the trees was great. We all were lined up and ready to go when the music started.
We started off with our grandparents, each paired off with their spouse and two of my brothers with one of our grandmothers. This worked out really well because they were able to walk back and greet my mom to walk her down the aisle, after Dave's parents. It was really important for us to have a focus on our family that helped in so many aspects.
Dave and I had talked about how to get the guys to the front of the ceremony, it's common for the groomsmen to all walk in a row with the groom, but we decided against that. I didn't want the focus to only be on me walking down the aisle, I wanted Dave's family to be able to see him by himself as well, so each guy walked down the aisle themselves. They were just a little faster than the gals 😉
Of course, the bridesmaids each walked by themselves, and the the maid-of-honor, ring-bearer and the flower girls. By the time they were walking down the aisle, I was getting nervous. I don't remember much besides my dad telling me this was going to be fun, and not to fall. All of these moments leading up to this had been so exciting, I couldn't believe it was all really happening! It was really nice to have some time, even just a few seconds with just my dad. We waited a few beats after the music started, said a little prayer and down the aisle we went.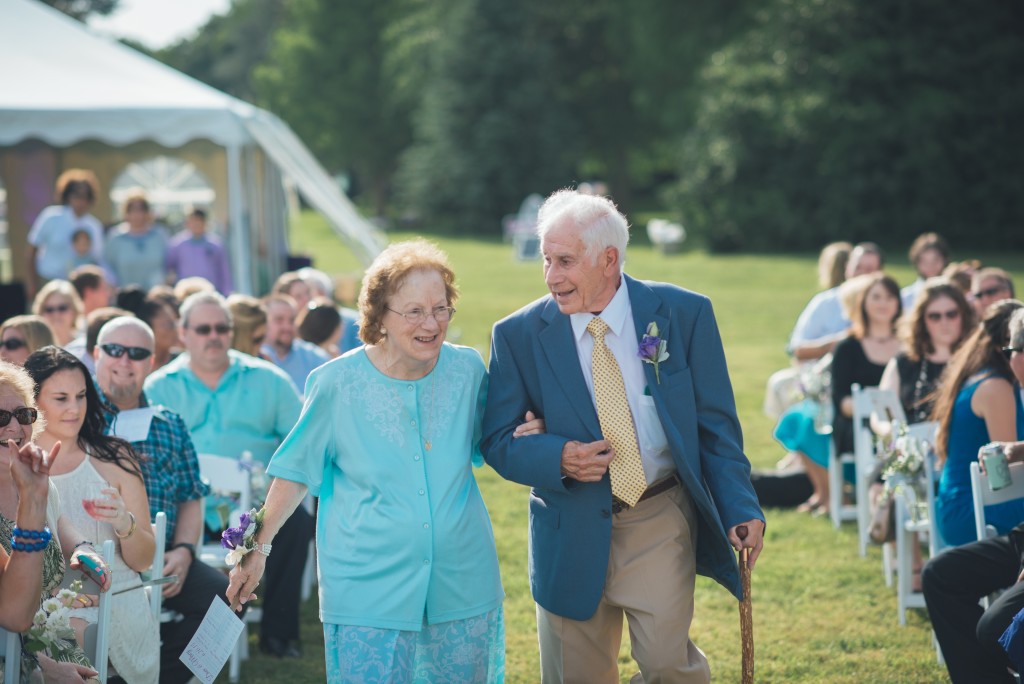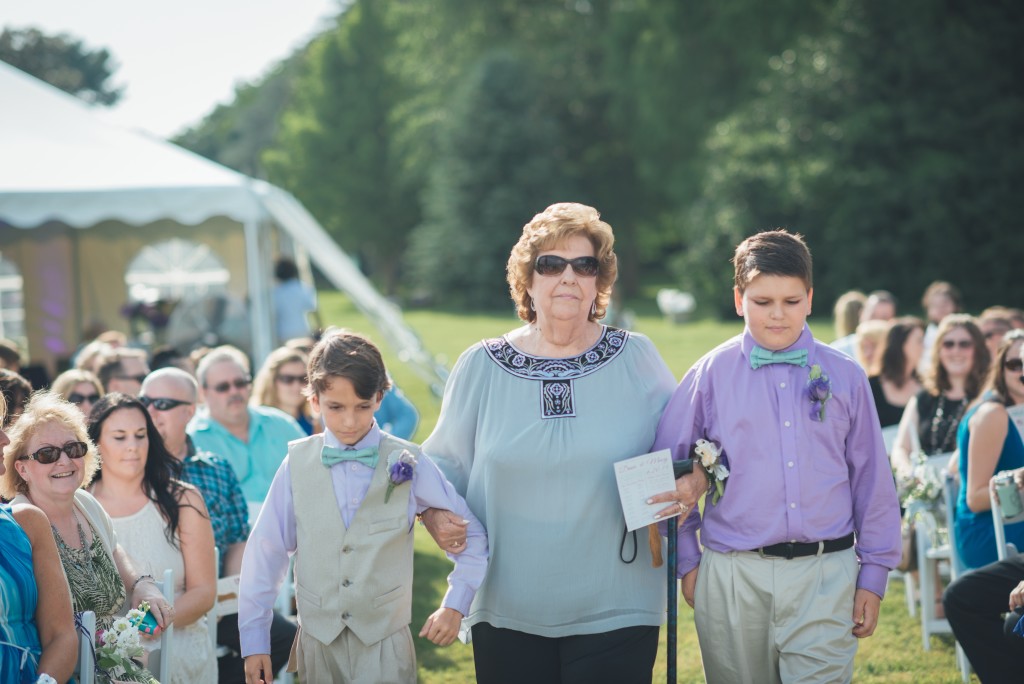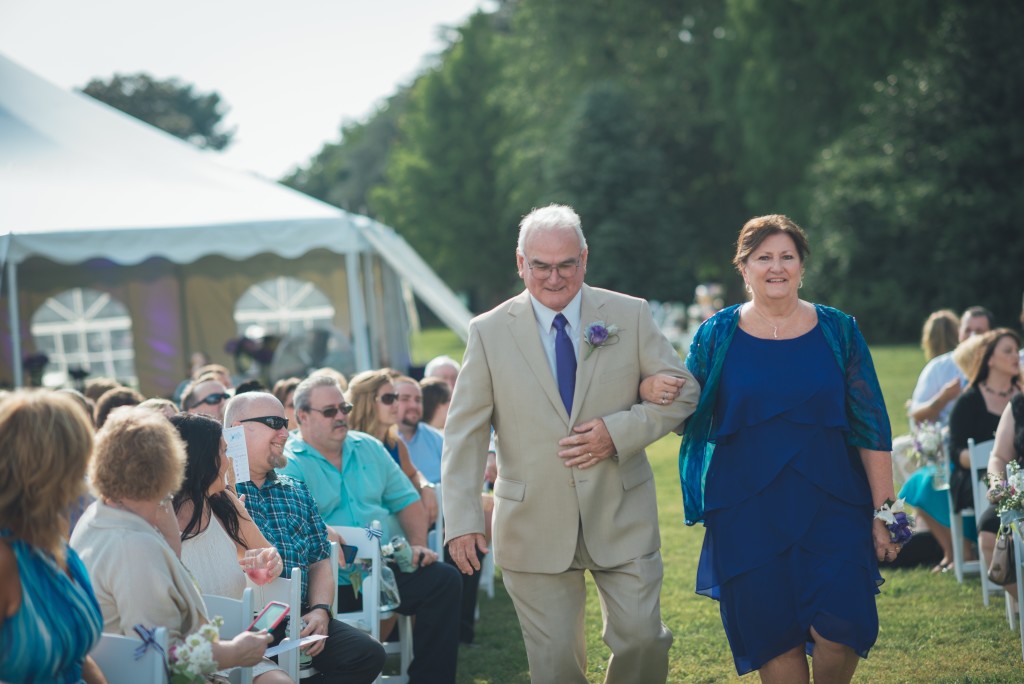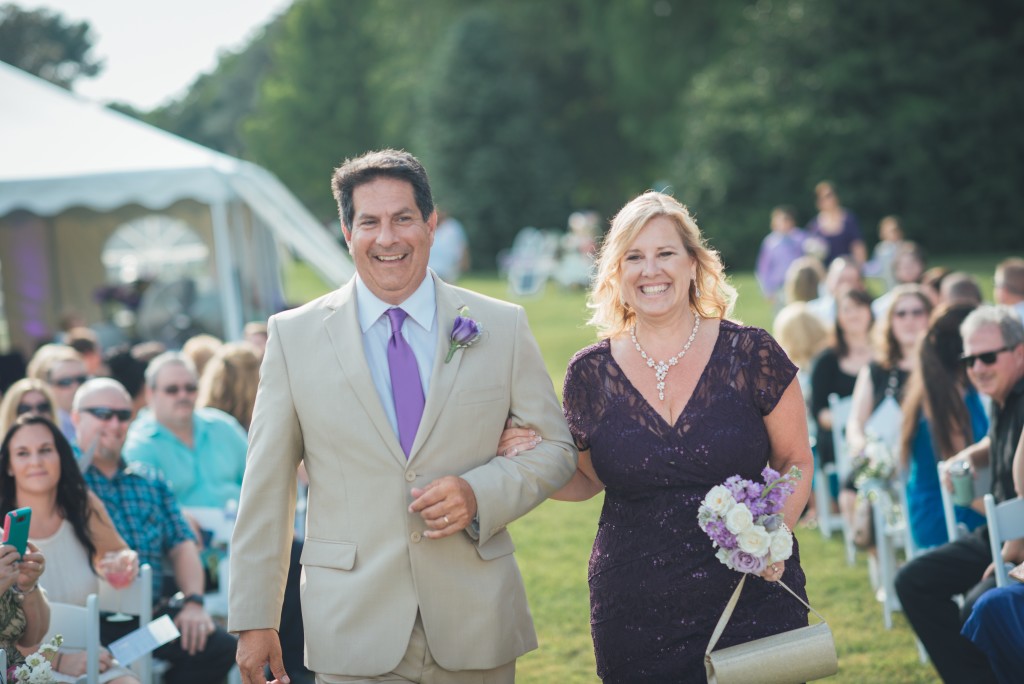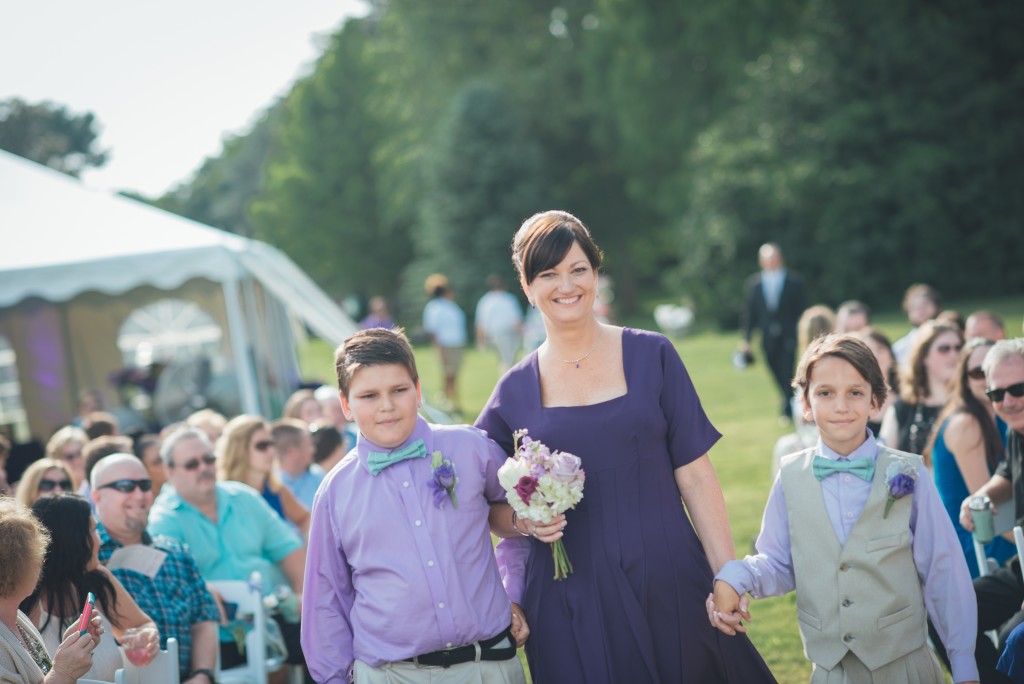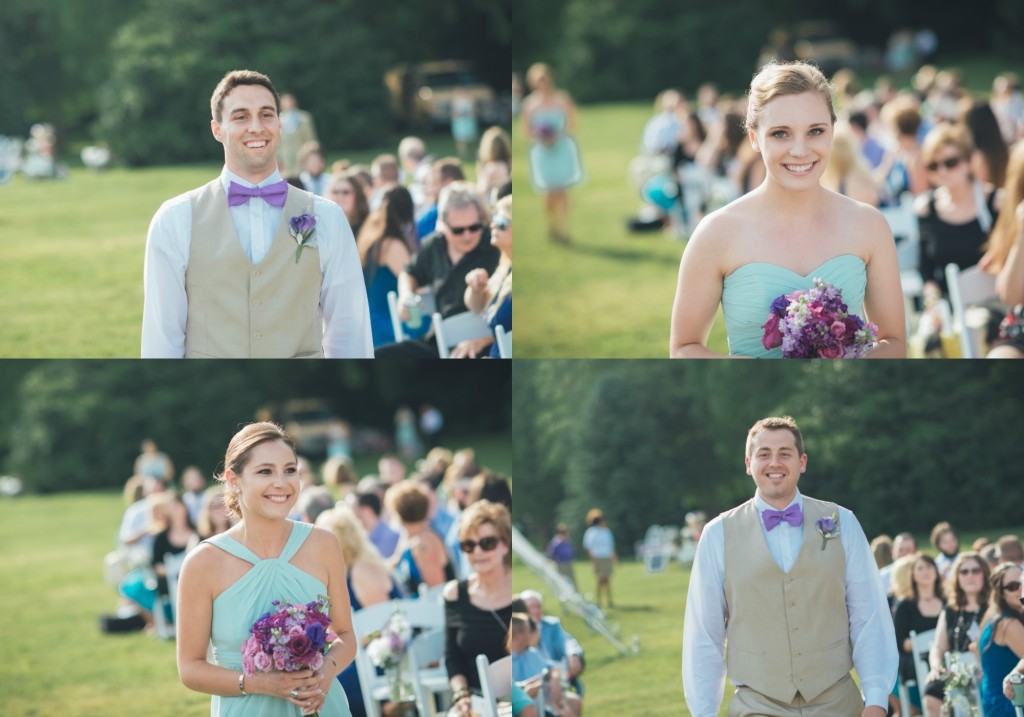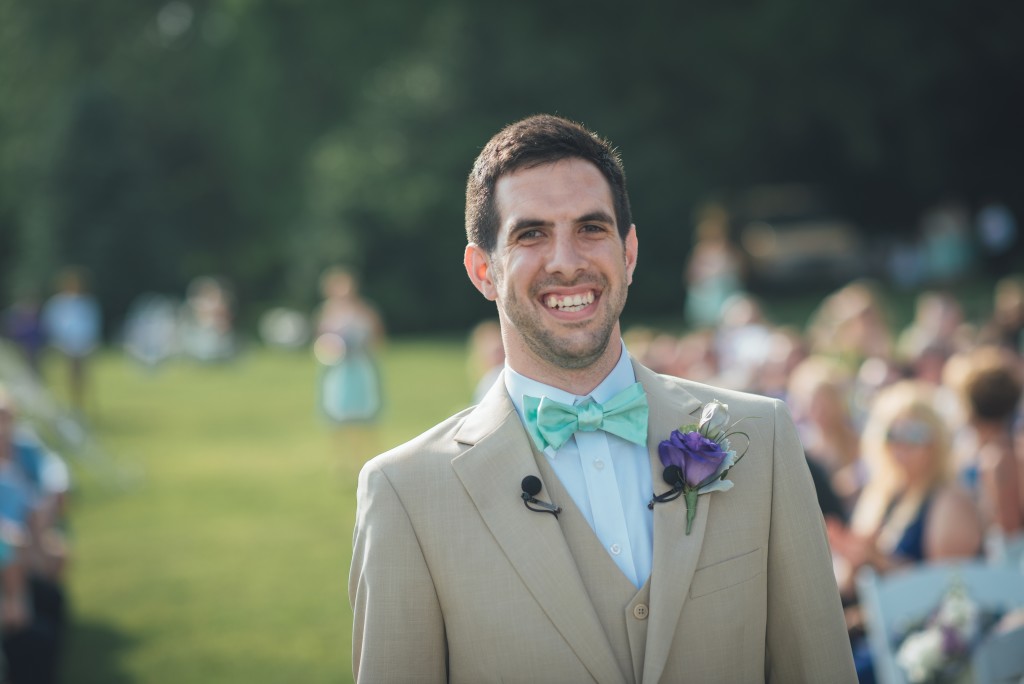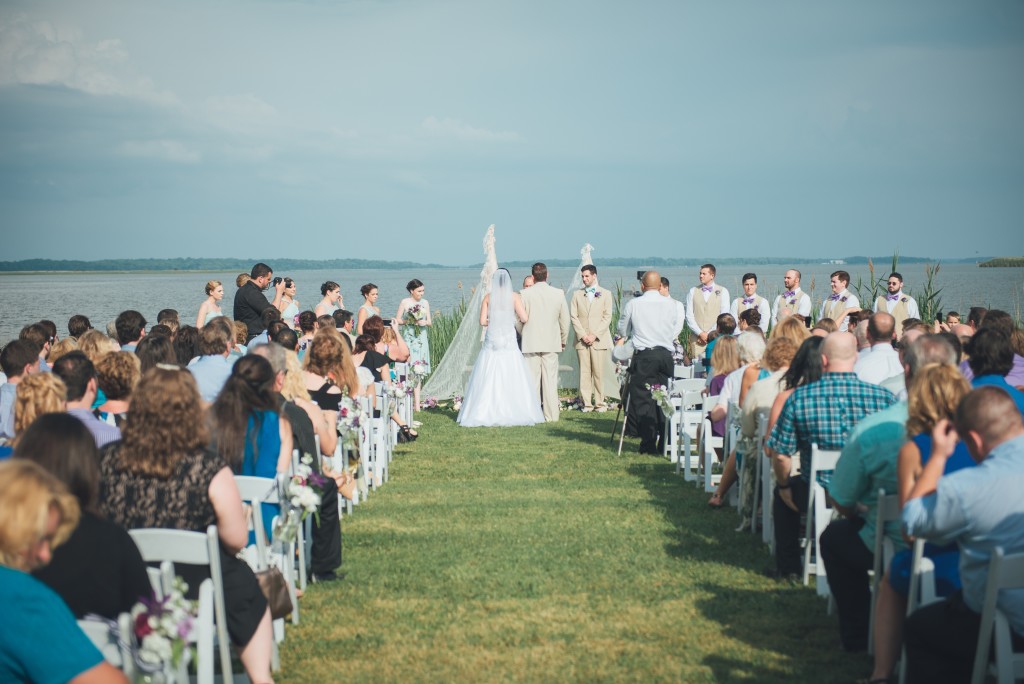 all photos by Bow Tie Photo 
---
As always, we would love to have you linking up with us and sharing your wedding inspiration, stories and photos of your own! Just please remember to link back to either mine or Nikki's blog in order to keep the Wedding Wednesday fun going around.