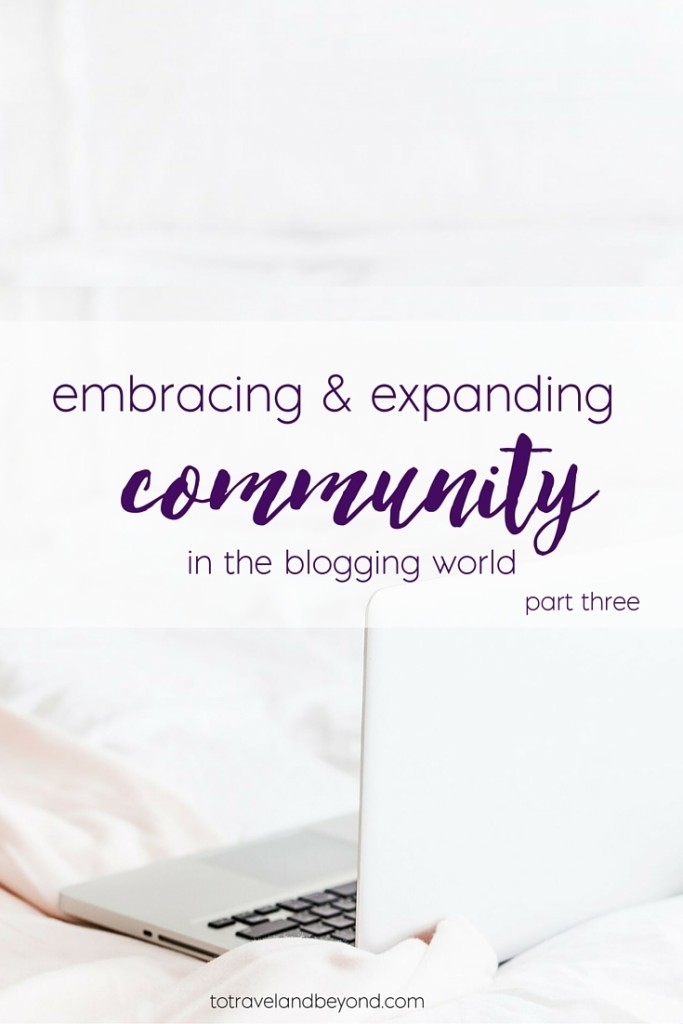 Can you tell that I am loving this topic of community? The first two posts of this series just weren't enough so I am back with more! If you missed my first post on how companies and others attempt to take advantage of bloggers, or how we can work together to expand and embrace the community, you may also want to check those out as well! I am loved sharing my ideas for expanding and embracing this lovely internet community, and I hope the tips have helped you! My blog would be nothing without all of my blog friends and readers, and I am so thankful for that!
This will be the last post in these series, for now, I can't wait to hear of others putting these things into action. They have become a everyday routine for me, and it's expanded my variety of blogs I read, those that follow, and I have learned so much! Enjoy!
Collaborate- ask others to collaborate with you on something. In a few weeks I am teaming up with Teresa from The Crafty Wife and several other bloggers to get crafty for the holidays. We have started our own community of bloggers specifically for this project, and I can't wait to see everyones post! This all came about from Teresa asking in one of the Facebook blogging communities if anyone wanted to join together for a link-up of sorts about Christmas DIYs, she had SO many bloggers say scream yes! This shows, if you have an idea, put it out there!
Share content you love. When you come across a post of someones that you enjoyed, share it! It will only take a few minutes, especially if you are using a tool like CoSchedule, and it might make that bloggers day.
Twitter chats. Honestly, Twitter chats are often a little bit too much for me to handle. There are so many people tweeting at the same time that it makes it difficult to keep up with the moderator, BUT I have made several friends from the few that I have done. I realized that I need to be solely focused on the chat, and nothing else at the time. This way, I can give my full attention to the others taking part in the chat
Say no. I am sure you ate thinking "WHAT, did I read that right?" Yes, you did. There might be a time when you have a lot going on, and somebody asks you to write a guest post for their blog, or take part in a collaboration, and you are going to want to say yes. But, you also have 3 other posts to write, your involved in a lot of things with work, and trying to manage a social schedule, all at one time. Sometimes saying no is much better than saying yes. If you aren't able to give someone or something your all, just explain that and say no, even if its just a not right now.
To continue the community love, I want to introduce you to some amazing blog friends! I have loved following along with them for so long, and I am really excited to be sharing some fun details about them today.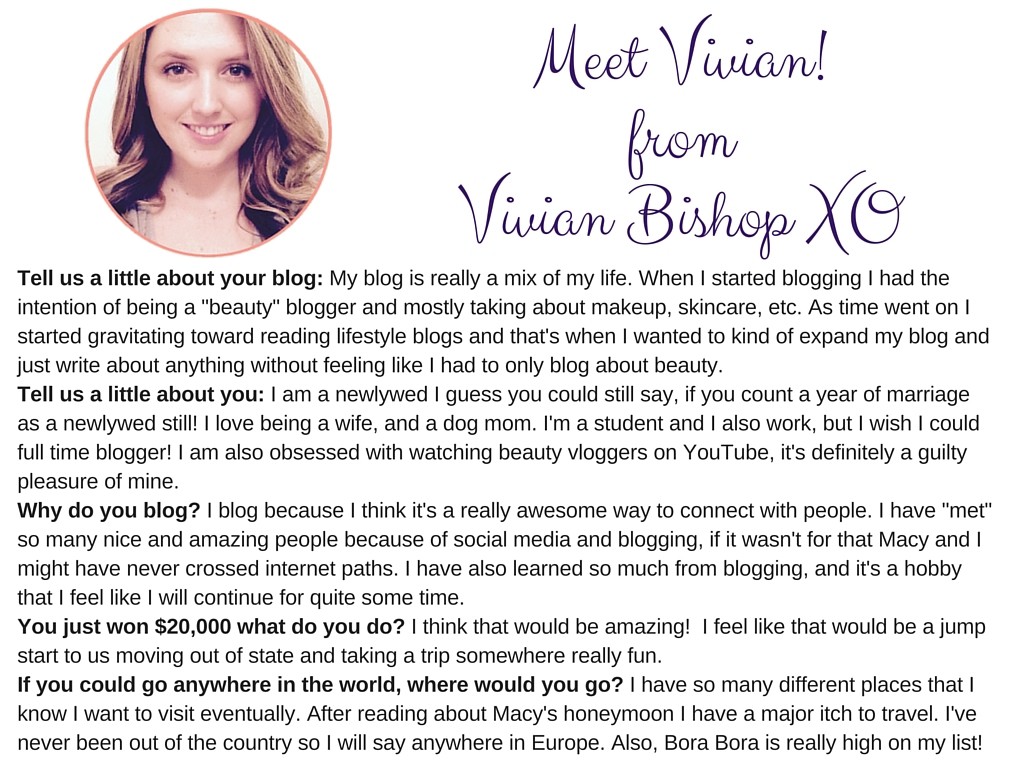 find out more:
blog | bloglovin' | Twitter | Instagram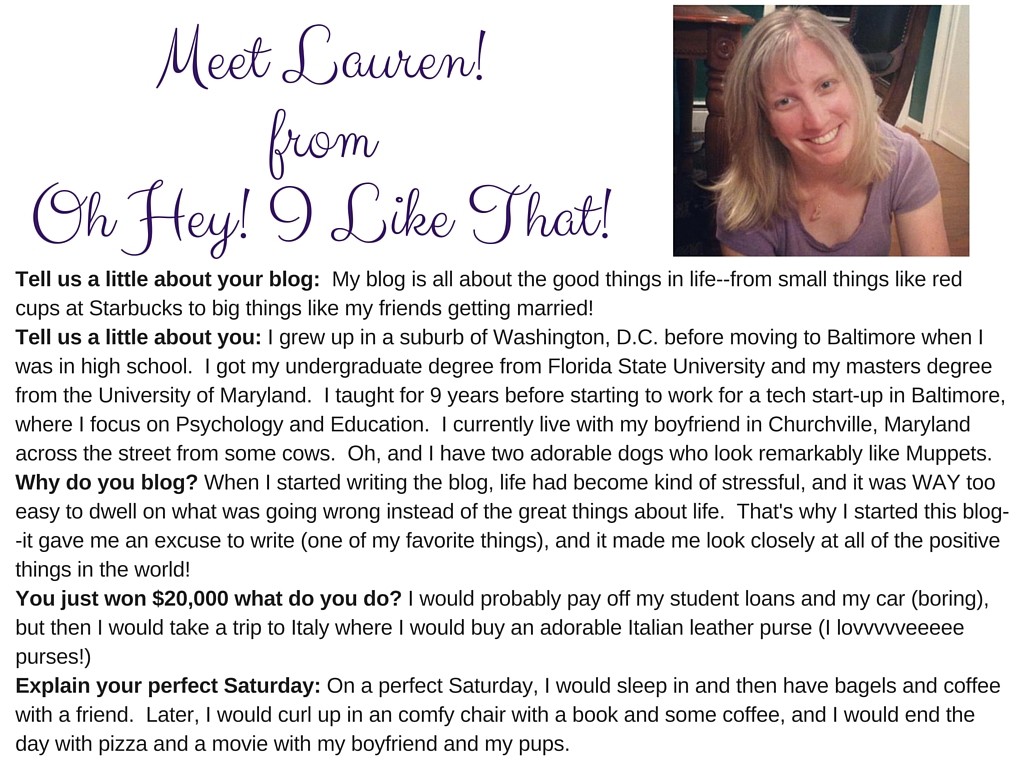 find out more:
blog | bloglovin' | Twitter | Instagram
find out more:
blog | bloglovin' | Twitter | Instagram 
I hope you love all of these ladies as well!!