This shop has been compensated by Collective Bias, Inc. and its advertiser. All opinions are mine alone. #EatLightEatRight #CollectiveBias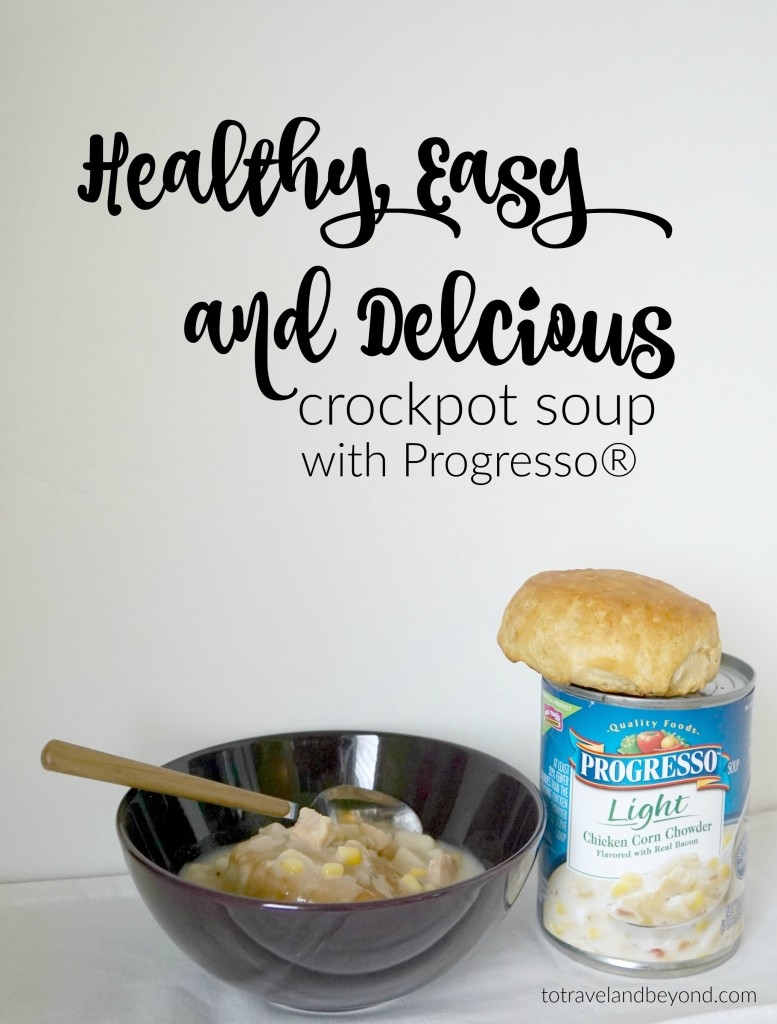 I want to start this by saying that I am not a huge fan of Winter. If there isn't snow on the ground, then it should be warm. All of the time. But, one thing I do love about dealing with the freezing temperatures, is the hot bowl of soup waiting for me when I get home. Catching up on my TV shows, soup that I didn't need to prepare and snuggling with SharkBait is the extent of what I want to do after work these days.
Many of you know that I have a full time job, this blog (which I guess is like a full-time job? more on this topic next week), and then I also own a Wedding Planning business. With all of that going on, who has time to actually cook a meal? I know I don't, which is way 90% of the time we have a frozen meal or Dave cooks. This is not healthy, nor is it cost effective. But how can I get around this without buying an extra 10 hours per day? Progresso® Light Soup to the rescue.
Crockpot meals are a lifesaver, but they aren't always the most healthy meal in calories. That is where Progresso® comes in handy. There are endless options for delicious soup recipes, and they are so easy to make! Since I like to save as much time as possible, I can throw two cans of these into the crockpot and enjoy them as soon as I get home.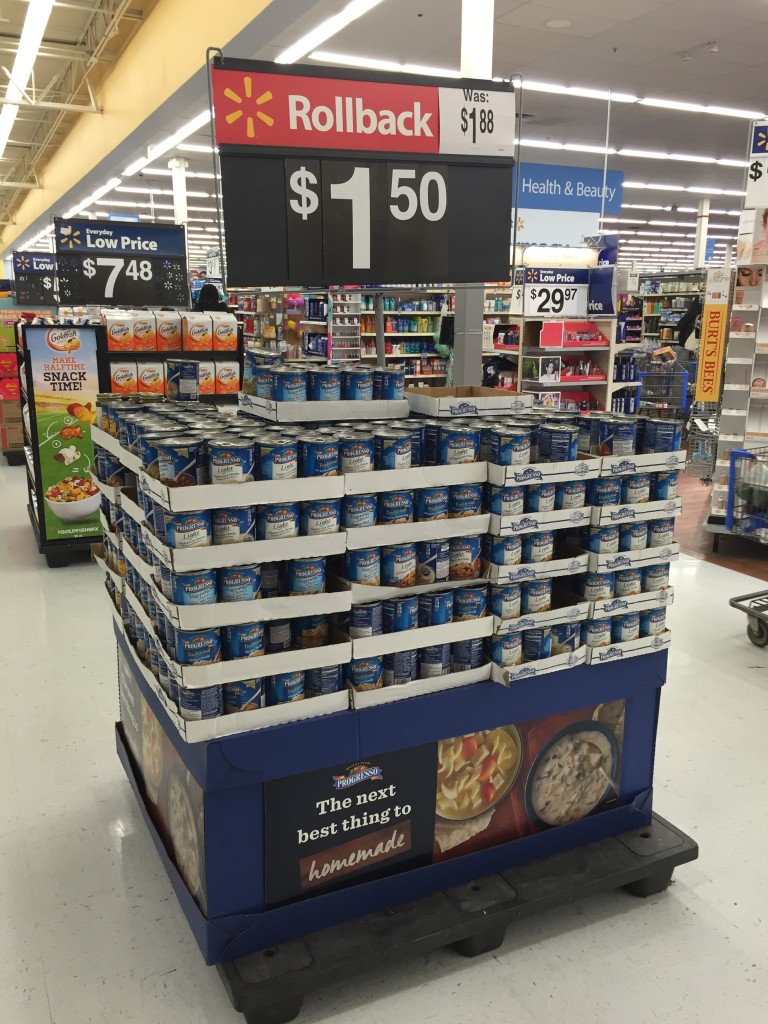 All I have to do is go to the closest Walmart, grab a few cans of soup, and I am set for a few dinners each week. My favorite options are the Creamy Roasted Chicken with Herb dumplings, Creamy Potato With Bacon and Cheese and of corse Chicken Corn Chowder. The cans are normally in the center aisle with a display of their own, or in the soup aisle on the top shelf.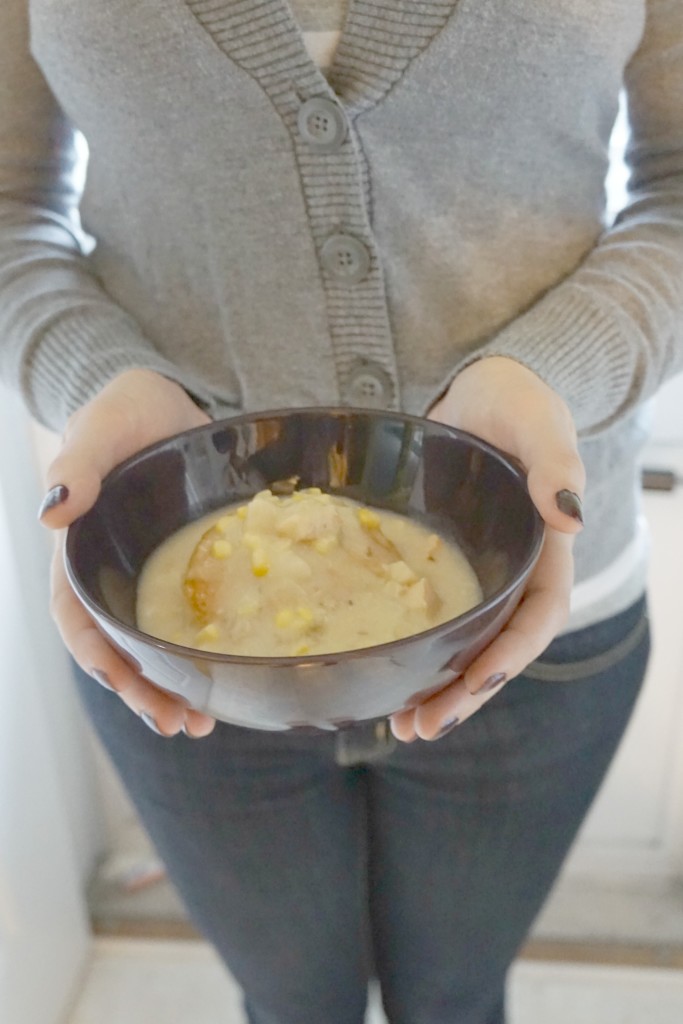 My favorite recipe recently is the Chicken Corn Chowder. It's perfect for the two of us, and I put it over biscuits to make it a complete meal. There is also a hint of bacon, and who doesn't like bacon?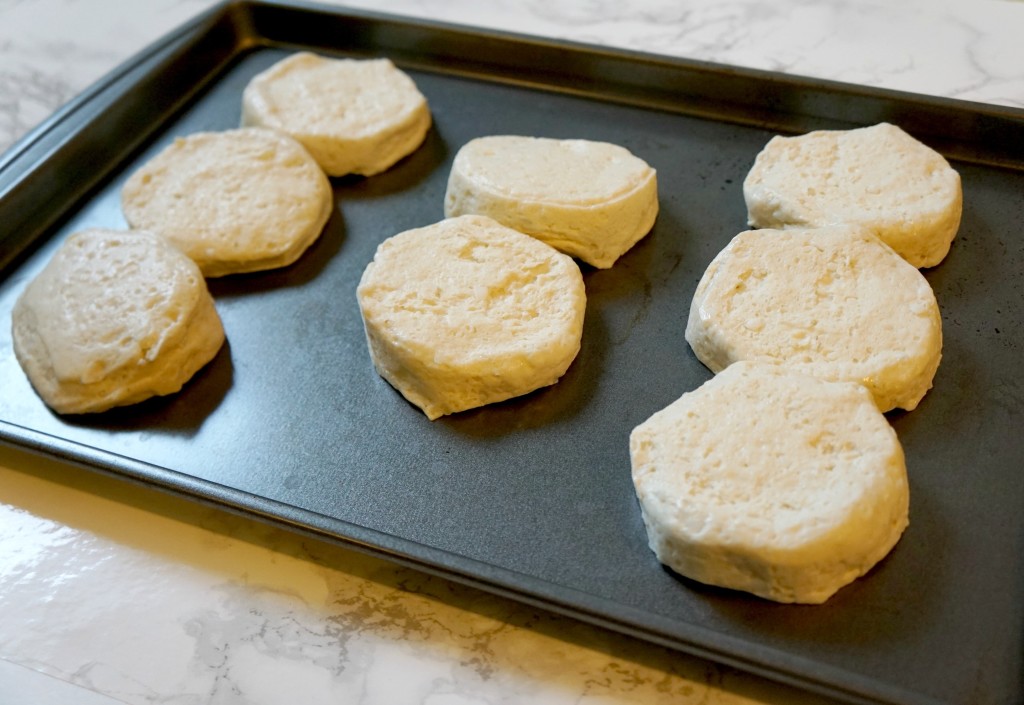 Start by putting 2 cans of Progresso® Light soup into a crockpot
Set the crockpot to low for 1 hour
About 30 minutes before you are ready to eat the soup, put one pack of biscuits into the over for 5 minutes less than the instructed time
Once the biscuits are almost done, take them out and put them into the crockpot with the soup. I add them directly to the crockpot because they soak up some of the flavor, even in a small amount of time
Serve with one biscuit, and enjoy!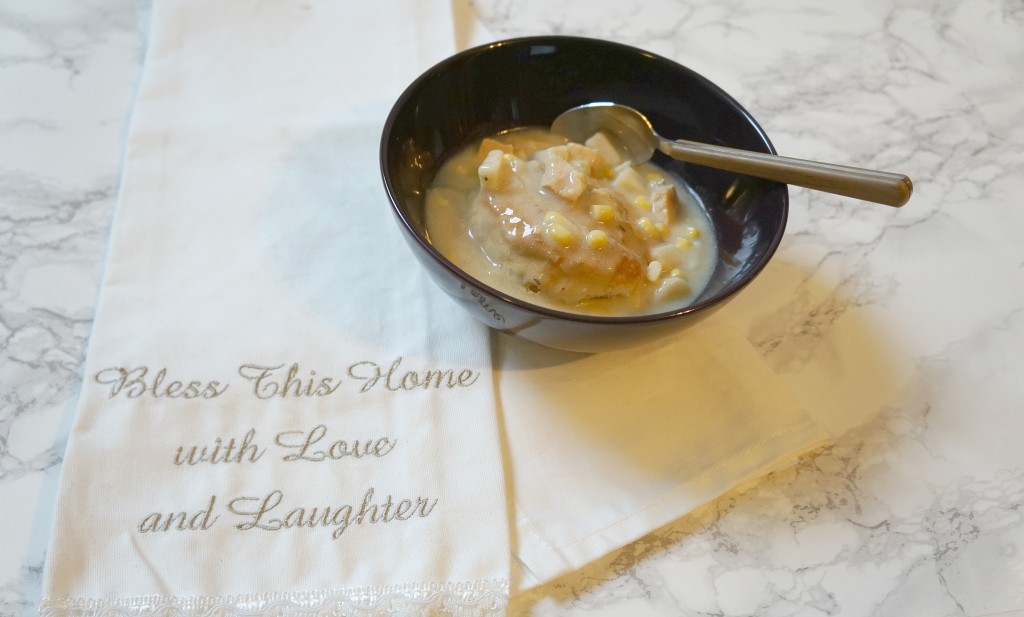 I like to use a crockpot because you don't have to stir the soup while it's cooking, and it's nice to have it ready to be turned on as soon as I get home.
The perfect easy, healthy and warm soup for a cold winter night! Do you want to try Progresso® Light Soup for yourself? Head to your nearest Walmart today and use this coupon for $1 off 4 cans of Progresso® Light Soup.