My love for Fit Snack is no stranger to this blog, and I am back again to share a few more of my favorite products from them. These are products that I have loved being able to sample through this monthly subscription box, and then find again to purchase because I liked it so much.
If this is the first time you are hearing of Fit Snack, let me explain the process. Similar to other subscriptions like IPSY or StitchFix, Fit Snack delivers a monthly (if you so chose) box of healthy snacks and fitness items. This is a huge help for me because I am always on the go, and need something to fill my snacking time (mostly while I am driving).
Fit Snack provides on-the-go snacks to choose from, and then you are able to see if you would like to purchase more or not. This is a great way to see which snacks have that weird protein aftertaste, or the ones that are gluten free but taste pretty much like Heaven.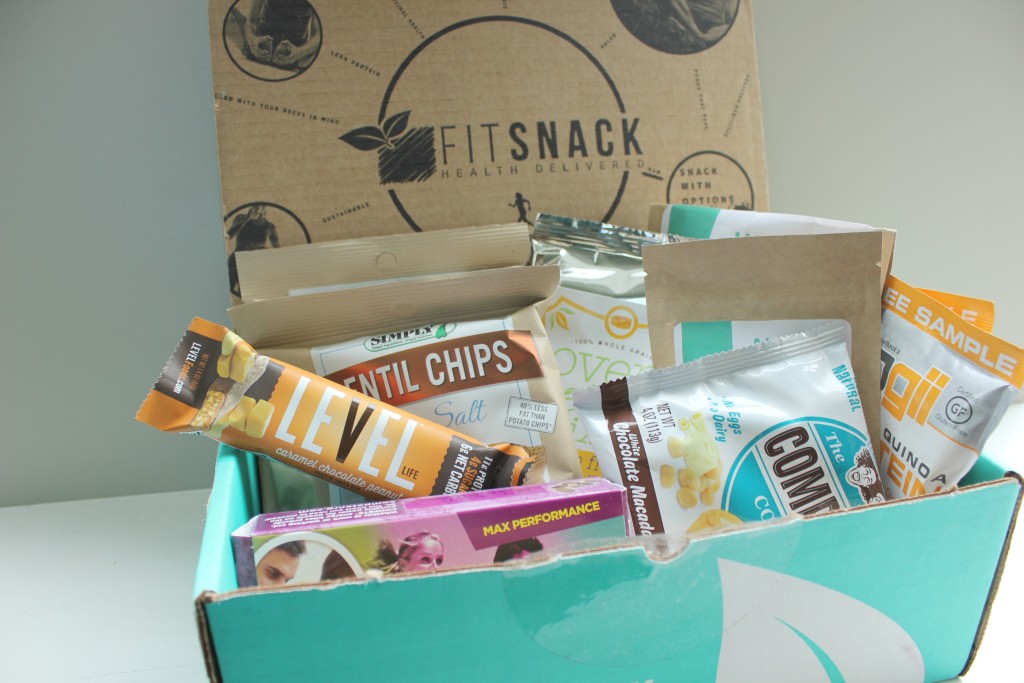 A few of my favorites from this box:
LEVEL LIFE Protein Bar- This was delicious. It was like eating a candy bar.
Oven Baked Organics Pancake Mix- This is a favorite from my previous box as well. I seriously could eat these pancakes everyday, they are that good.
Sunbutter Sunflower Butter- I am not a fan of peanut butter, so this is a great alternative. It tastes delicious on apples, english muffins (the light kind of course) and with some jam on a flat out.
Fit Snack Veggie Chips- While I don't need chips in the house, Dave sure does, and these are a great substitute. It's nice that we can both agree to eat these instead of the variety of terribly unhealthy options he would normally go for.
If you are thinking about taking the plunge and getting a Fit Snack box, why wait? You won't be disappointed. If you order now through this link, you even get a free Fit Snack gym bag!
Happy Friday!