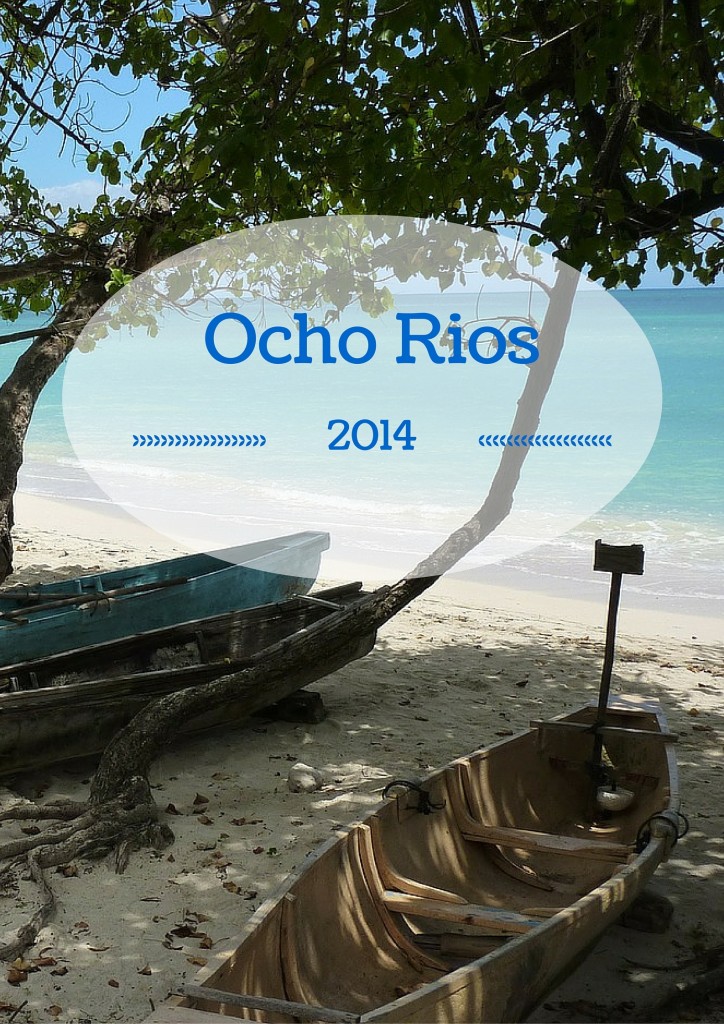 I am excited to finally be sharing the rest of our trip to Jamaica! I can't believe it was already 2 months ago. I miss that amazing water, awesome drinks and quality time with Dave like anything. At least I get to relive it all over again as I share our fun times with all of you!
Our third day was the first day with actual plans. We had so many options everyday for games, activities, drinks, meals, etc and we had to start planning some of them if we wanted to do everything we had in mind. We also had to keep in mind which things were happening on certain days to keep everything in check.
We made sure to start getting up kind of early so we could experience the most amount of time around the resort. It was really nice waking up early one morning and walking around everywhere with Dave. Their was a slight run in with the largest spiders I have ever seen, but I quickly ran away (with tears in my eyes) and tried to avoid them at. all. cost.
After our morning touring the resort, we spent some more time at our favorite place- the pool bar. After getting a few drinks we were off to Dunns River Falls. We had heard from everyone to make sure we made the trip to the falls, and while I am really happy we did it wasn't the best or what I imagined, more on that in another post though. I recommend bringing some drinks onto the bus, it's about a half-hour away and why wait that long for some more rum punch? In the end we did have a good time.
We made it back just in time for the Newlywed game at the pool bar, and spent the rest of the afternoon soaking in the sun. We had reservations that night at Eight Rivers, which I highly recommend. If you are able to eat there more than once, do it! We started to order one of everything just to try it, and still ended up eating it all. After our great dinner we spent some more time walking around the resort, and realized the Buda pool was still open. Another perfect ending to an awesome day.
We started the next day with Scuba Diving! So much fun! I have never been to water this beautiful, and the fish were all different colors. I really felt like I was transported to another world. I wish we would have went diving everyday, but afterwards we were exhausted. Which only meant laying down by the pool bar…are you seeing a trend here? After catching up on a little rest we were off to the catamaran trip!
This trip was the best thing we did the whole vacation! The waters were rough so we weren't able to go swimming in a cove, but I didn't care on bit. The rum punch was constantly flowing, the boat was rocking, and everyone was having a blast. I can't even describe the color of the water out in this part of the ocean, it was like a royal, no teal, no more blue…like I said, I can't even put it into words! We made some more friends on this trip, and I couldn't have imagined the trip being any better. I also was called up on "stage" to learn all of the dances, I have no fear when it comes to dancing that is for sure.
That evening was the beach party, another really fun resort activity. There were tables, chairs, and twinkling lights put all over the beach and festive music was playing while everyone ate. The food was also spectacular! One of the resort staff we became good friends with told us to make sure I volunteered Dave when they asked for guys to take part in a game…so of course, I did.
We didn't know it until he was on stage with 13 other guys that he was now a part of a dance competition! I was instantly nervous for him, Dave doesn't mind dancing with me, but alone he isn't the best (sorry, Dave! I hope you don't read this). The winner was determined by the audience, so I was hopeful a few people would clap along with me. When it was his turn to rock out he blew me away! Barbie Girl was the song he had to move to and he did amazing! He pulled out all kinds of moves from Magic Mike to Dirty Dancing it was incredible. The crowd was digging it! He moved on the the final round, when I had to join him. Let me just say, they instantly handed us the grand prize 😉
After such an eventful night we were prepared for another drink filled day the next morning and didn't plan on doing too much, but that didn't last long. A few of the people we met were going to another water fall and asked if we wanted to join. We were promised this would be what we were hoping to get from Dunn's River, so we obliged. Blue Hole was the 2nd best thing we did the entire trip! We were able to freely climb the falls, swing on ropes, jump off cliffs and swim through waterfalls. It was completely perfect, and the best thing is it only cost $10 to do it! Soooo worth it!
Unfortunately this was our last day in paradise so we soaked in a few more hours around the resort and already started to miss our wonderful vacation. We had such a perfect time and I can't wait to go back to Jamaica! We have a few more places to go in-between though!
Dave also made a great video to summarize our wonderful vacation! I'll be posting more about the resort and things to do soon.