With Galentine's Day (or Valentines day if you are a romantic) around the corner, I want to share some of the best gifts for your girlfriends that I have discovered recently. Now that the holiday season is over and we are all (hopefully) out of the debt that comes along with buying a gift for every single person in your family, wouldn't it be nice to spread some love this month? I hope this valentines day gift guide is just what you need to spoil your friends (or even send to your significant other so they know just what to get you!).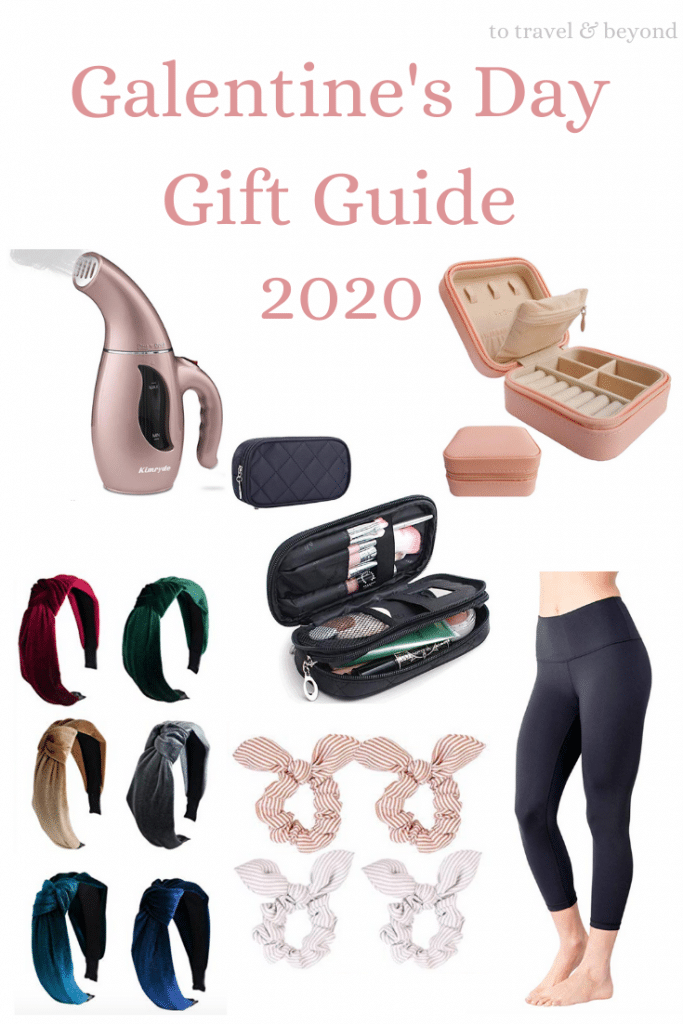 The below links may result in a small commission for To Travel and Beyond, though they do not add any extra cost for you. Thank you for supporting my family.
These slippers are a total winner in my book! I received them as a bridesmaid gift and it might be one of the best BM gifts ideas ever. I have purchased these for about 6 people since.
These beanies are SO SOFT. I have two of them and rotate between the colors.
Help your girlfriend save some money and give her a personal milk frother for at-home lattes. Froth some flavored creamer instead of you have my ideal hot beverage 🙂
BUY THIS. For yourself, for your mom, for your best friend, heck for everyone. I can't stress how much time this has saved me and BONUS it's an at-home blow out on the daily.
I love this travel case! For years I have used the pouches jewelry comes in and it's just not convenient to have 15 of these floating in my bag.
Again, I didn't really have much organization for my jewelry until I bought this. I love keeping my favorite every day pieces out in plain sight.
Everyone loves a good pair of leggings, and these are it! They passed the squat test, they don't roll down, they are buttery soft and have the perfect amount of tightness.
Help your girlfriends keep their bling nice and shiny up to 100 times with this brush! The bling wipes are great but not reusable, so this "brush" is a wonderful option and a cute gift.
I love this set because the bag can fit a few extra things as well.
This set of 12 headbands is ideal for this winter. I have worn almost all of the colors since I bought them a few weeks before Christmas. At around $1 each, it's a great deal! You could even split the set among several friends.
Another great deal for several hair ties that add a little extra detail to your pony tail. And this is another set, so split them if you would like!
I have several friends who tossed their iron and only use a steamer, and while I am not that into the steaming trend, I love my portable handheld steamer. You can pack it up, fit it in small spaces and use it whenever.
I hope these fun Galentine's Day ideas are helpful for you. Do you have any other suggestions for this gift guide?