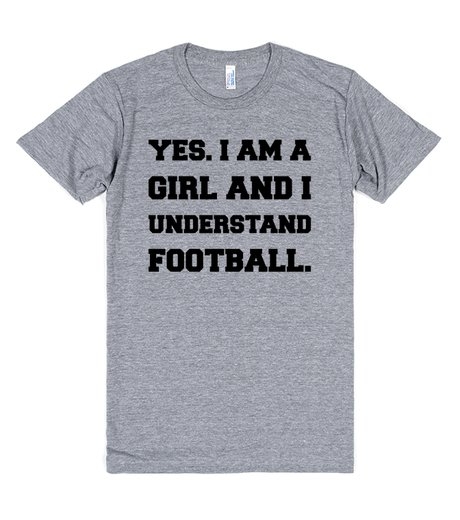 Yesterday when I mentioned NFL RedZone to a guy, he stared at me for a moment then asked how I knew what that was…SERIOUSLY!? I get looks like this all the time. Just because I am a girl, does not mean I don't pay attention to football.
I am in love with football. July (training camp)- February I am constantly engrossed in football. It started when I went to my first Ravens game in 1996, and ever since then I am all about it. Don't expect to make plans with me on a Sunday, and it's rare to get me on a Thursday or Monday night.
I love the spirit, the competition, the company, the food, the cheering, and sometimes even the stress, and being a Ravens fan brings a lot of the ladder. Every game there is a party at my parents house and we all scream and shout at the players, coaches and refs. It is a tradition, being a Ravens fan is more to me than just a game.
So in the end when I am asked how I know about something football related, I just walk away. Like boom, girl power.
p.s. Go Ravens!!!