Happy Wedding Wednesday! Today is a little bit different because I'm not sharing about my own wedding, but I am sharing about wedding related things! I hope you enjoy it, and I will be back next week with wedding photos from our reception.
Some of you may know that I am a Wedding Planner and own Enchanting Events and Design, it's a baby business to me and my mom, and we absolutely love it! Previously, we would only take a minimal amount of weddings per year, since I work full-time for a tech company, and my mom was busy with my siblings. But this year we decided would be our year. My mom has been able to step back from some things and take on more with our business, and I have learned to manage late nights and busy weekends between this blog and that business, while maintaining my FT job. I have to admit, I love it this way. It can get stressful constantly doing, but I'm not the type of person that enjoys not having a full calendar. That may be a fatal flaw of mine, but for now it just works.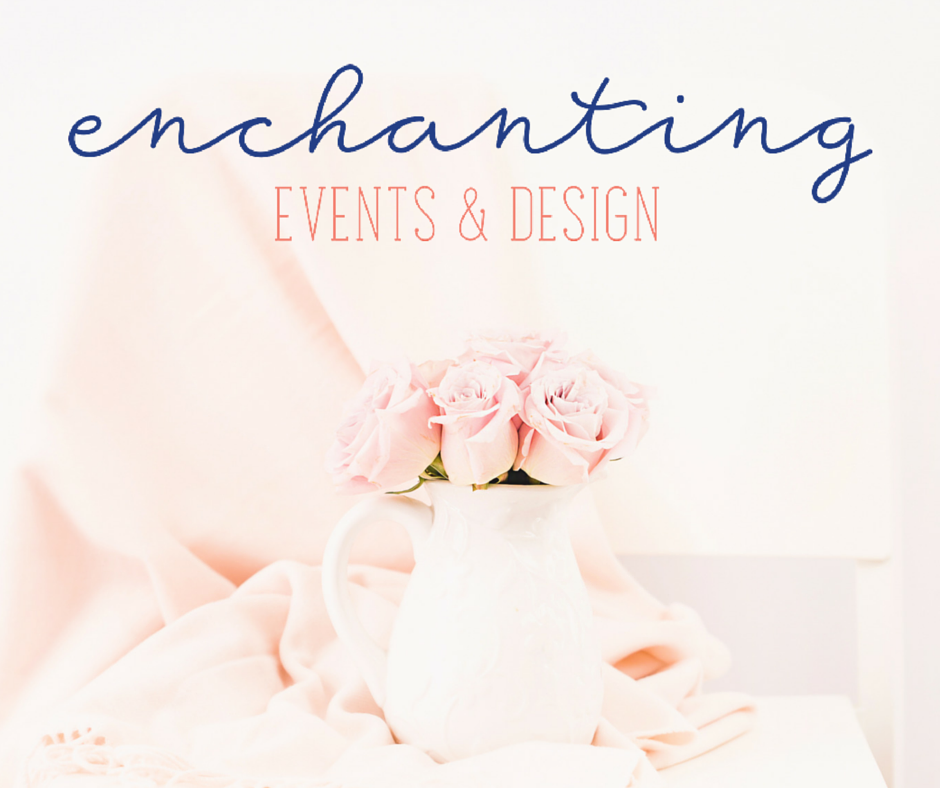 Because of these changes and taking on more weddings for this year, we wanted to build a brand that we love. One that we are proud of and get excited to share with others. I'm happy to say that we finally have that, or at least are well on our way. There are some tweaks still to be made, but we absolutely love the new logo, colors and overall brand. I would love it you checked it out- you may even see some familiar faces…thank you again Megan & Annie!!
Also, I have linked up below with a very special engagement that I'm talking about on the Enchanting Events and Design blog. Over the weekend, my cousin got engaged to the man of her dreams and we planned it! I'm really excited to share this story that is so dear to my heart.
---
Now it's your turn to link-up and share your wedding tales.
Nikki
and I love reading all about your big day, someone else's wedding adventures, or anything else wedding related. We just can't wait to read all about it!