I have had these photos sitting on my computer just waiting for this post. The week before Dave's surgery we finished our guest room as step one of our renovating and redecorating process, mentioned here. Both of us knew that we wanted a nautical themed guest room, because one I am obsessed, and two we are going to have an island themed bar downstairs. Dave wanted to go more bright and colorful, but he settled on a more traditional nautical, since I am letting him have a Caribbean style bar.
We were able to paint Dave's old bed frame, use the same mattress and pillows from his previous house, and use some decor I plan on using for our wedding. I also had a few items that I received as house warming gifts when I moved into the house 2 years ago (obviously, people just know I love nautical stuff). Growing up, I always said I wouldn't have a beachy house because my parents has has always been 100% nautical. But then as I grew up I knew I would change my mind, I just love the feel of nautical!
I am blessed to have a Fiancé with somewhat similar tastes, so Nautical it is!
We had the room ready for furniture a month and a half ago, but then our refrigerator downstairs had a leak and flooded almost the entire downstairs. We had to replace the carpet which took a week, and fix some doors that had water damage, but then we were back in action. 

It felt so nice to get all of the furniture in, order the new bedding and hang a few things on the wall. Dave designed the Be Our Guest picture that is above the bed and the Wi-Fi password photo. There are a few things we still want to do, but those will happen in time. For now here is the before photo-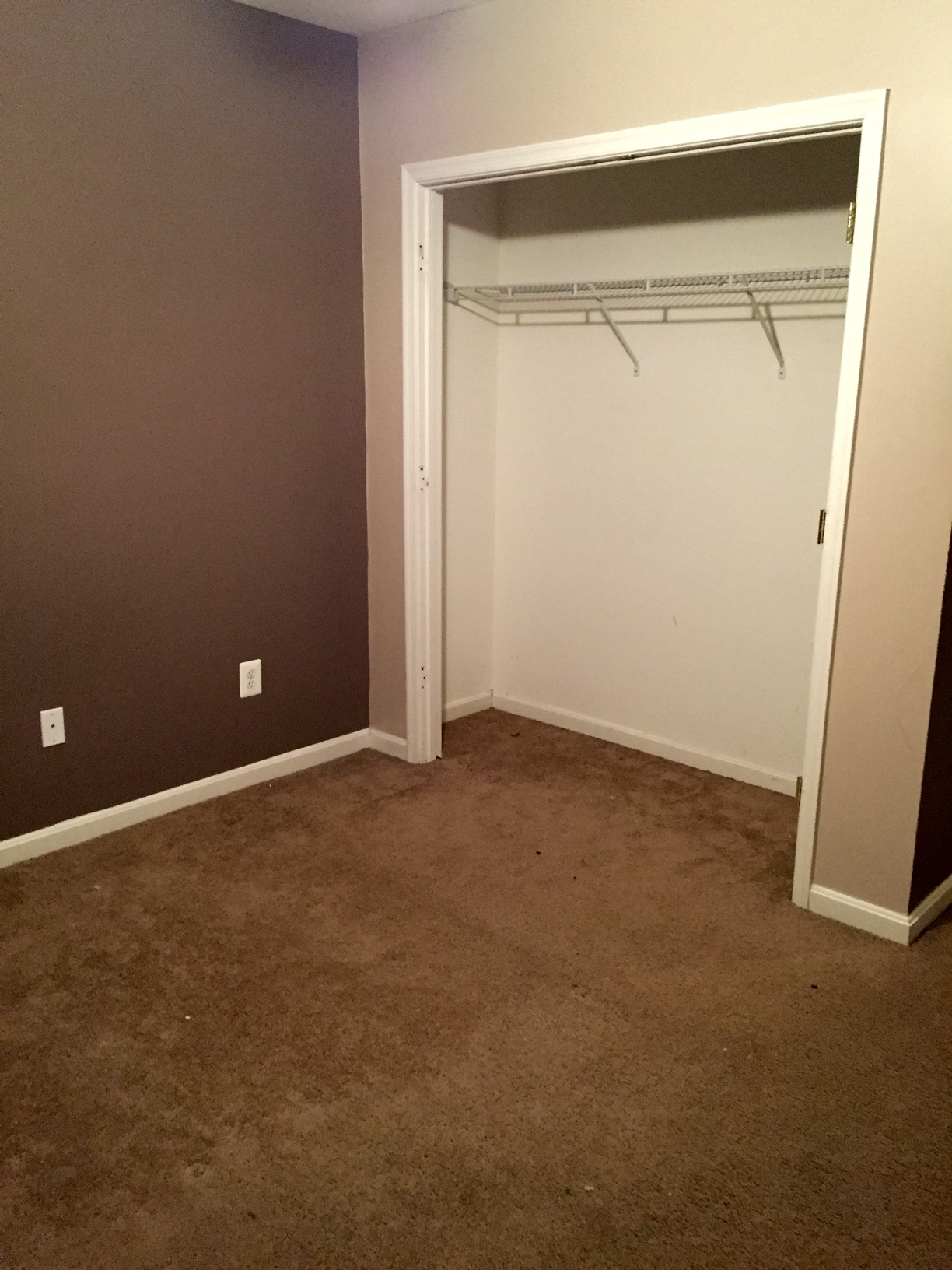 and the After photos-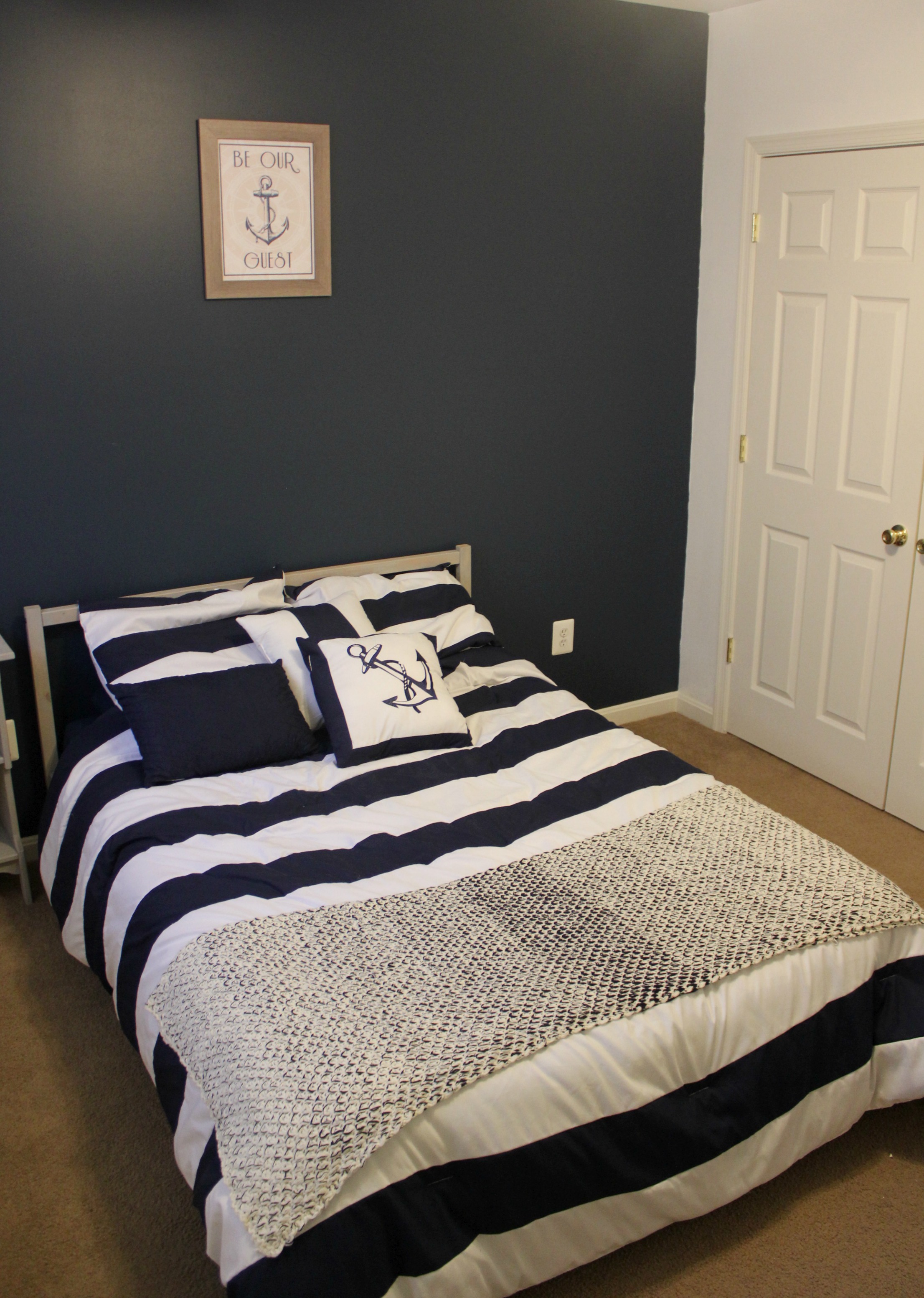 We are so happy with the way it looks so far, it kind of makes me want to move out our our room and into the guest room! I can't wait to share more updates to this room, and all of the others!