This shop has been compensated by Collective Bias, Inc. and its advertiser. All opinions are mine alone. #MyGo2Pen #CollectiveBias
For someone like me who has this blog, owns a business, and has a full-time job, it can be really difficult to keep everything organized. Especially when you want to try and throw in an extra social activity here and there. When it comes to the busy season (mine lasts from Spring until Fall) it takes hard work to stay on top of things. I have finally found a organizational system that works for me, and I am happy to share it!
Let me start off by saying, if you haven't noticed, I am an over planner. I try to plan every little detail, and that can be a good thing or bad thing depending on what I'm doing. It's a great thing when it comes to keeping things organized. Some of these tips might not really help you if you are more of a go forth and do kind of person, but hopefully you will see a positive side to organizing in a certain way that is best for you. For me, color-coding by keeping a good ol' pen and paper version of everything is necessary.
While I also use other organizational methods, today I am focusing on color-coding. I use this method in notebooks, planners, folders, etc. and it helps me keep everything together or find something quickly. These few things and ways of staying organized are what I find works for me.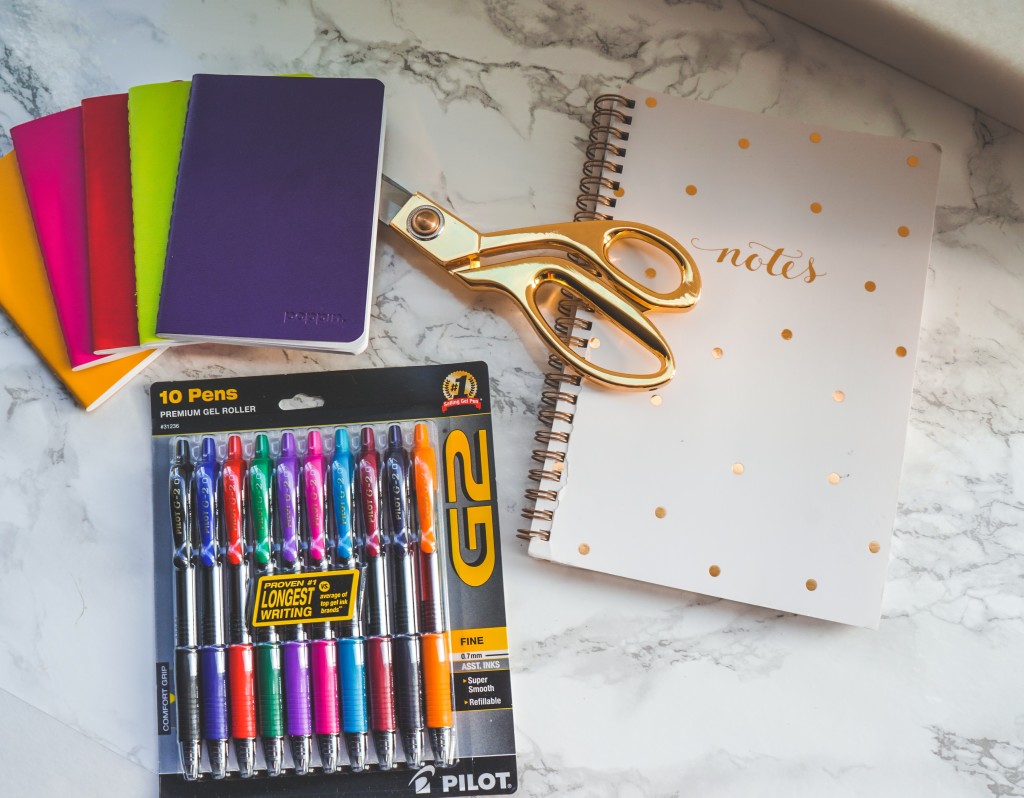 Notebooks- I also love notebooks, and I have several. I have different notebooks for different things, and will have a few with me during different occasions. I have a gold one in my purse at all times, this is for random notes that I take everyday. Then I have a few others for various tasks or topics, I have a peach one that I use to keep travel notes in, a green one to keep track of exercises (when I get around to actually exercising), and a navy one for Enchanting Events notes (it matches our brand colors!)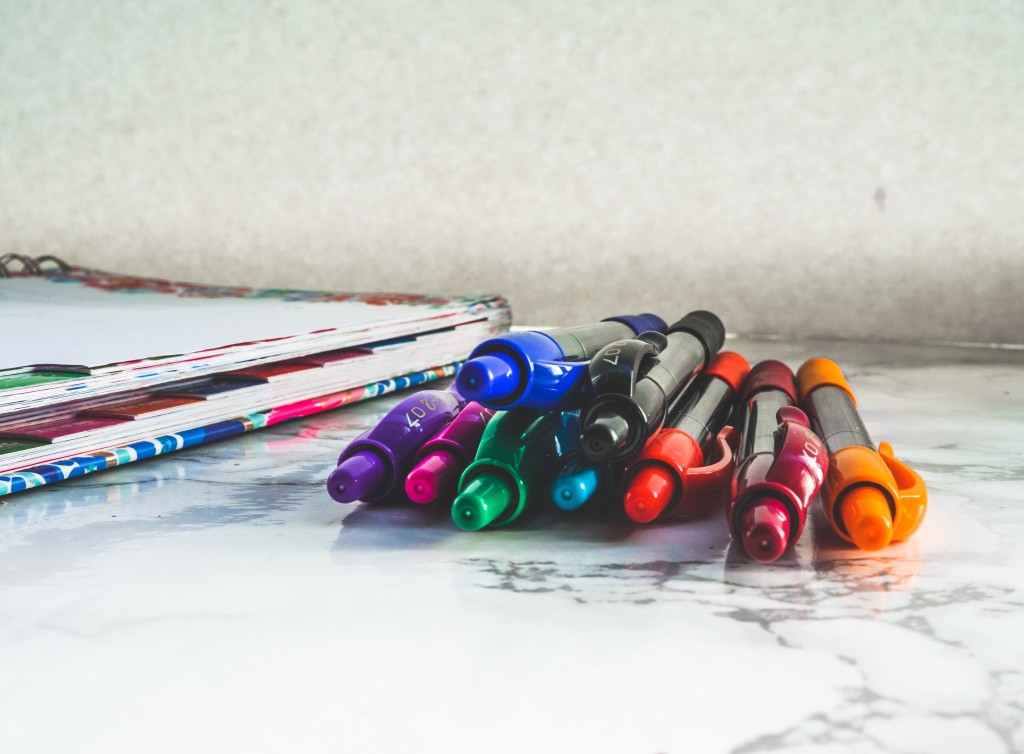 Planners- Another must have in my purse, on my desk and most of the time I also have one in my car. Yes, keeping up with all of them can be a pain sometimes, but I constantly have so much going on that I need a fallback if I forget one. I actually forgot two of them the other day and didn't really know what to do with myself.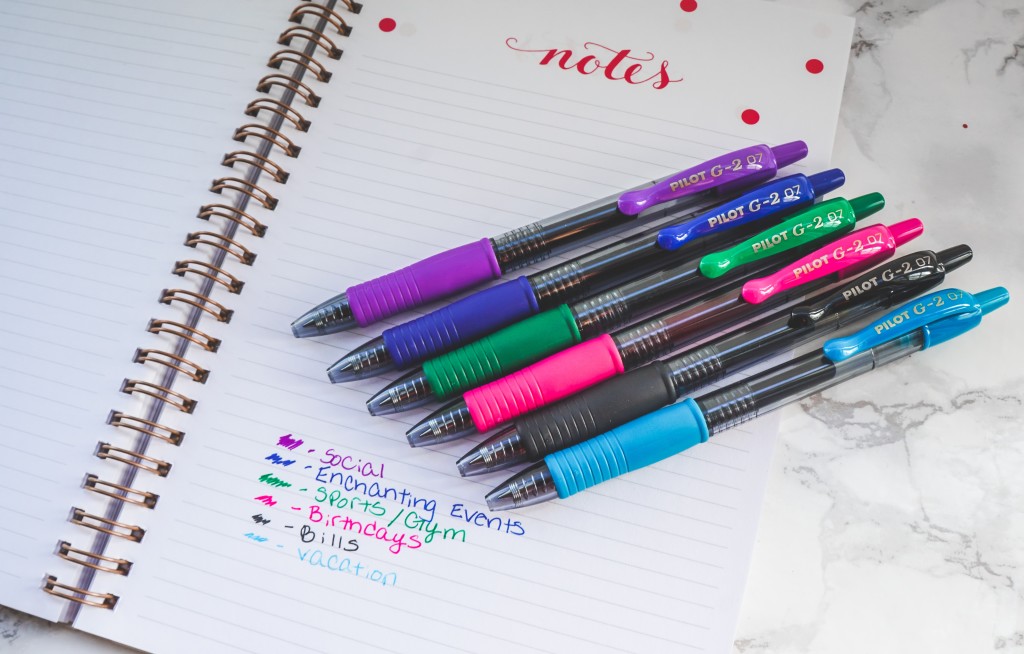 The Basics on Color-coding- This goes beyond just the notebooks and planners mentioned above. I color code everything with my Pilot G2 Pens! In my planner, in my notebooks, to-do lists, grocery lists, etc. Different colors help me remember specific things. For example, in my planner: I write weddings down in blue (again-brand color), outdoor activities in green, social events in purple (my favorite color) and date nights in red. This helps me quickly locate something when I am looking for it. If I need to double check a wedding date, I look for the blue writing, if I am looking for the date of our next blate, I look for purple, and so on. This saves time and keeps me on top of things
In order to use these tips for yourself, think about these things. What colors work best for you and represent things in your life. You know how I mentioned that blue is my brand color and purple is my favorite color? I chose those colors because they both mean something to me and it is easy to make the connection. This will be different for each person.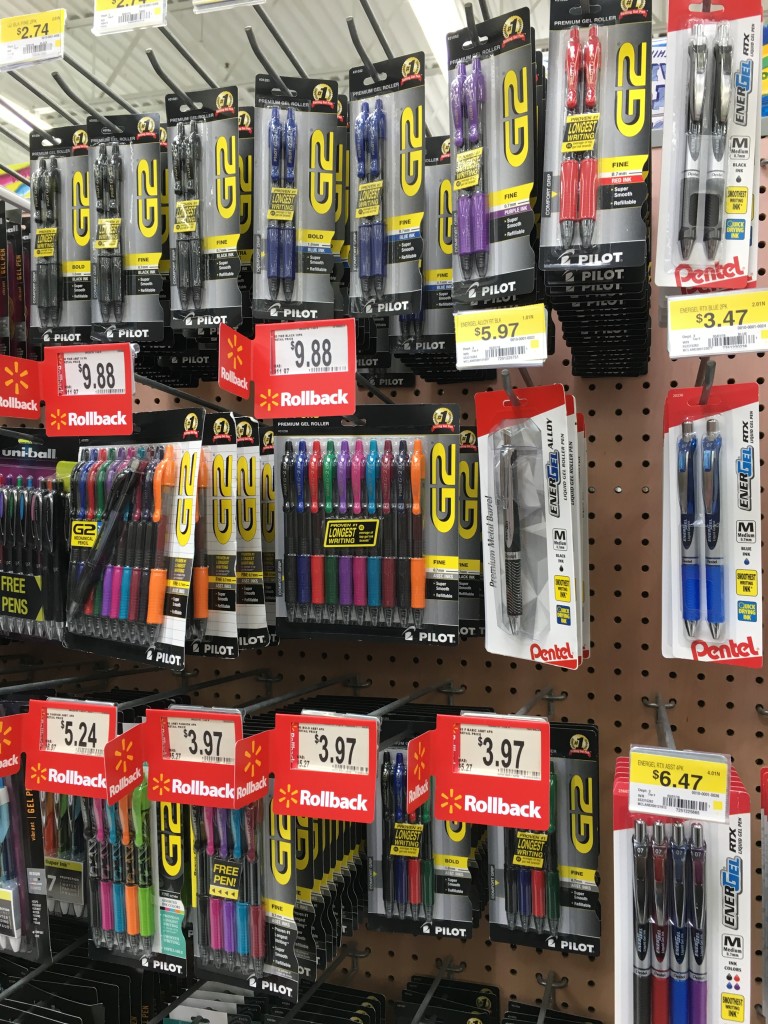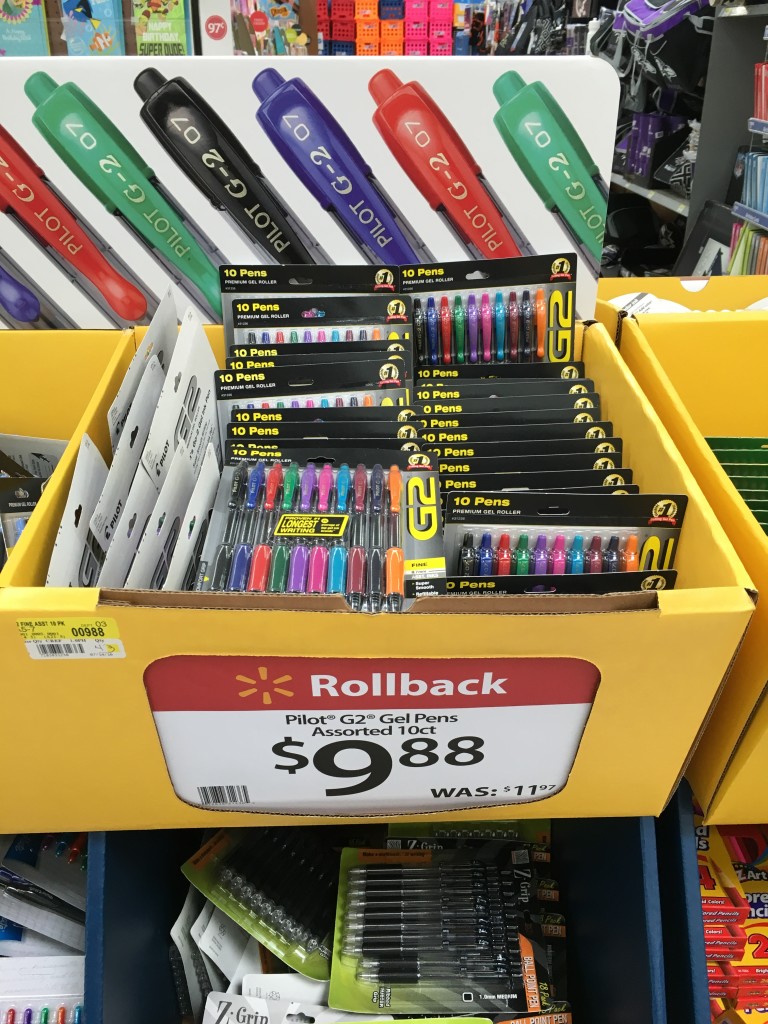 If you are ready to get on the color-coding band wagon, it's time for a visit to your local Walmart to grab a pack of Pilot G2 Pens today! You can choose from 4 different sized points, and 15 different colors. Also, don't worry about running out of ink in the middle of getting yourself organized, Pilot G2 Pens are proven to last longer than all other gel pens. After you chose your colors, you will be on your way to blissful organization!
Since being organized doesn't need to come at a hefty price, print out this coupon to get a discount on your favorite Pilot G2 Pens