Yesterday, on my favorite holiday, Dave got down on one knee, at my favorite spot in the world, in front of all our friends and family and asked me to marry him! So hello world, I am ENGAGED!!
Here is how the best moment of my life happened…the cookout was going as it normally does, everyone chatting, eating, drinking and playing games and around 7pm Dave walks up to me and asks to take some pictures on the pier. I said okay, as soon as I am done the conversation I was having, but before that conversation ended Jen arrived with baby Nathan, and my attention was diverted again.
After I held Nathan for a while and talked to a few more people I could see Dave pacing a little bit so I handed Nate off and told Dave I was ready. Another couple we are good friends with also wanted pictures by the water, so they were walking with us. Once we got to the pier Dave put his arm around me and started saying he loves me and one day he is going to marry me, he has said this before so I didn't really think much of it, and as we got to the end of the pier he was getting down on one knee. All I remember from this moment is saying "are you kidding me" and "YES!". I wish I remembered what Dave said, because i'm sure it was incredibly sweet, but I have no idea.
As soon as I could see through my tears, I realized the entire party was behind us on the pier and taking photos. I then found out that everyone knew except for me, great job guys, we all know I don't like surprises but this one was the best one yet!
I am so thankful to have photos of this amazing occasion, and that I had everyone I love all around.
Photos while everyone else knew what was going to happen…
& then I got myself a fiancé!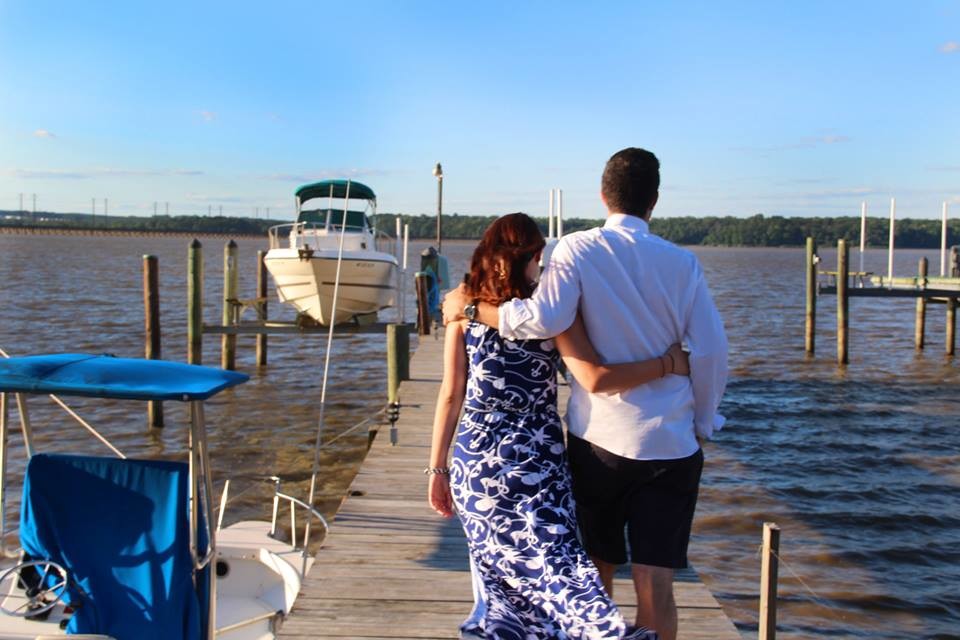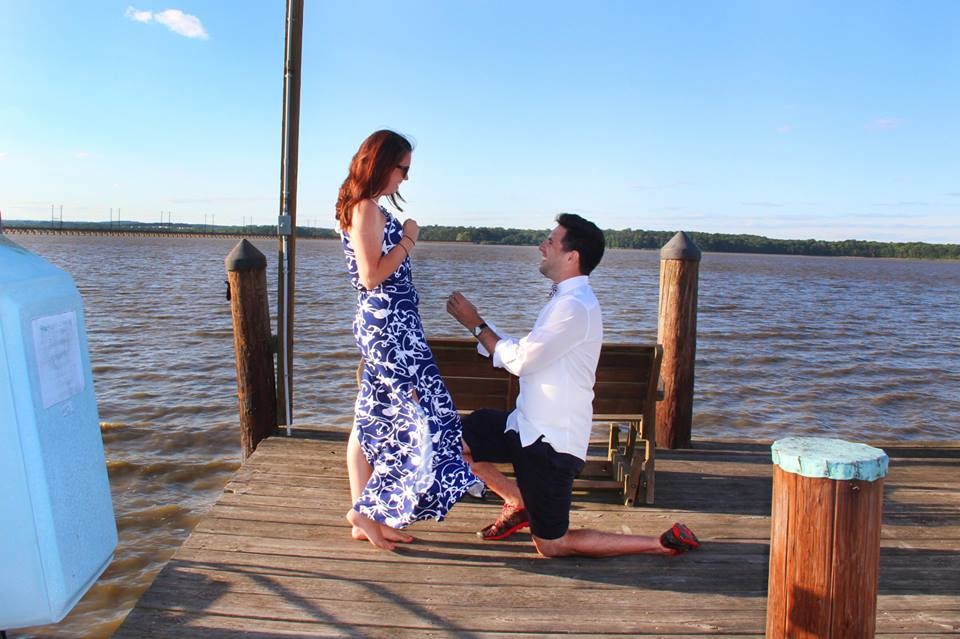 What a wonderful day it was!