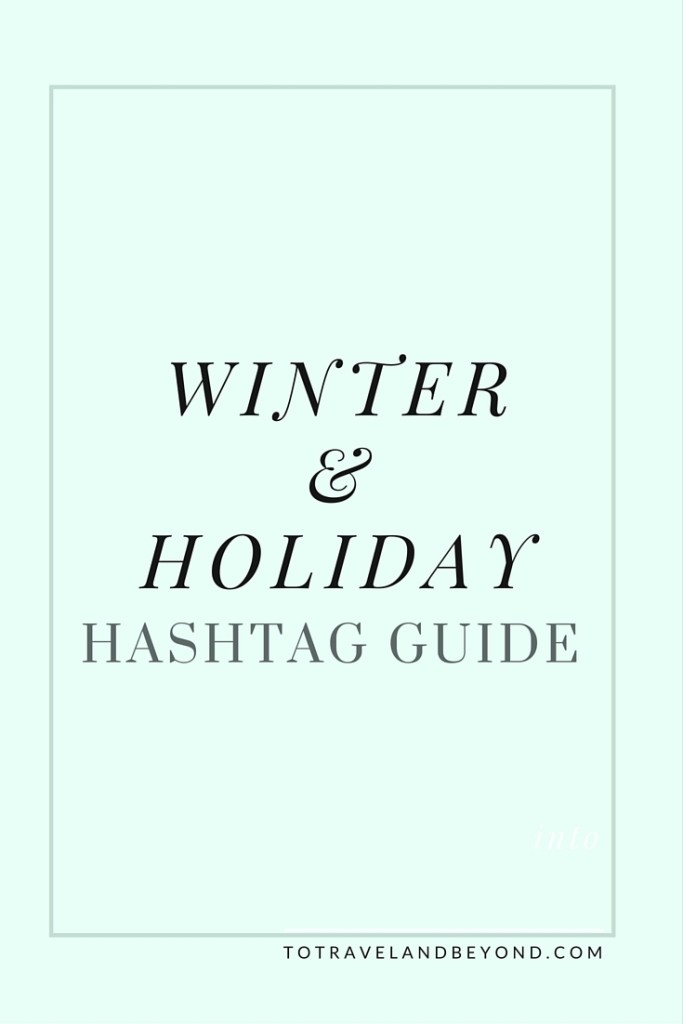 I have so many fun things for all of you today, and I am so excited to add another resource to the Instagram Efficiently series. I also have something awesome to share at the end of the post, so hopefully it is intriguing enough to keep you reading until the end (unless you don't like surprises, then you can scroll ahead…but make sure you come back!).
Since everyone is getting into the holiday spirit (and it's the week of Thanksgiving!!!), I wanted to bring you some specific winter & holiday hashtags to use throughout this beautiful season. I did the same thing in the Fall, and I loved putting it together, so I might do one of these for different seasons and events. Does anyone have any suggestions?
You may be tired of hearing it, but hashtags are incredibly important to the Instagram game. They build relationships, grow community, and create galleries of sorts for specific photos. Keep in mind that these are not the only hashtags you should be using, general ones are still in play, but these winter related hashtags are good ones to use over the next few months. Make sure to keep them relevant!
Basic- these hashtags are for anything winter related from December-March
#winter | #winterfashion | #winterwonderland | #snow
Lifestyle/Everyday- these hashtags are for those beautiful everyday glimpses into this season
#herestoyoudecember | #itsabeautifulwinter | #myholidayspark
Clothing- all about bundling up!
#scarvesfordays | #scarves | #beanies | #beanie | #beanieseason
Thanksgiving- for all of the greatness that surrounds Turkey Day!
#thanksgiving | #thanksgivingweekend | #thanksgivingdinner | #turkey | #thankful
Christmas- that beautiful day we are all counting down to
#christmasiscoming | #christmasdecorations | #christmasparty | #christmaslights  #christmastime | #christmastree | #christmas2015 | #hohoho
Holiday- all of the pretty lights, decorations and celebrations
#happyholidays | #joy | #merry | #jolly | #holiday | #holidayseason | #holidayseasonishere | #seasonsgreetings
Location- using hashtags from wherever you are/where the photo was taken is always a winner, and that is no different when it comes to the holiday season. You can learn more about location hashtags in my travel hashtag post.
#winterin____ example: #winterinparis | #winterincalifornia | #christmasin____ example: #christmasinnewyork
Now for the really fun stuff! I am teaming up with Laura from The Life We've Imagined, Megan from Soup of the Day and Annie from The Free & Wild Blog to bring you an awesome Instagram challenge for December! We would love to have you join us for all 31 days, 1 day, 8 days, 22 days, whatever you want! This is another way for all of us to get to know each other even better, and share this season with one another. It is so much fun to see what the holidays are like all over the world, and we can't wait to take part in all of the festivities. use the hashtag #herestoyoudecember to go along with each of the prompts, or for any photos you would like to share!