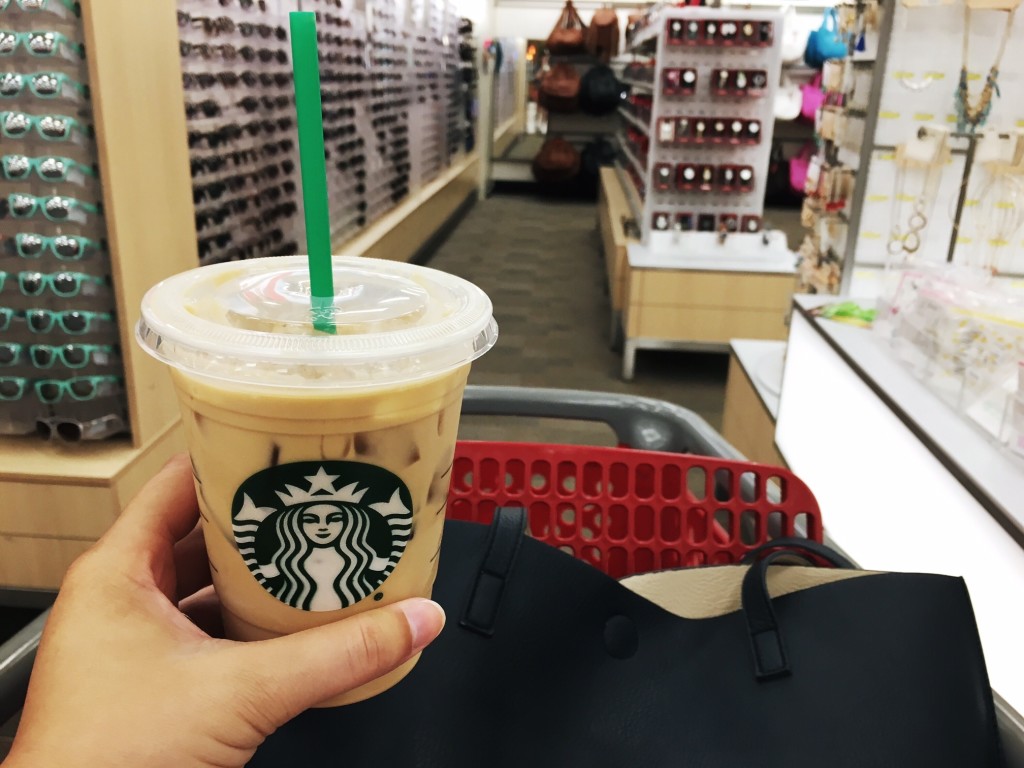 I may be 5 days late to the Coffee Date link-up, but I am happy to finally be sharing these thoughts. Oftentimes our blogs get filled up with niched posts about blogging tips, travel hacks, and things of the like, and there isn't enough personality behind the posts, I want to share more of my everyday thoughts, but I also want to continue pouring my heart into travel posts. The idea of a "coffee date" is so nice because it is a great way to reflect and learn about others.
Amber from Mr Thomas and Me has been sharing coffee dates for such a long time, and she turned it into a link-up last month. I hope you will join us next month! Here are my thoughts for this month! ps. my coffee date's with myself are 99% of the time while walking though Target. Starbucks + Target = perfect me time.
If we were on a coffee date, I would ask how you are. I want to know the deepness of your heart though, not the type of generic answer we are all used to giving. The world has really shifted over the past few years, and it is heartbreaking to see the sadness all around. Are you affected by it? Does your heart break at the sound of yet another media frenzy? I would probably hug you, too. This is what we need right now, and I am a hugger.
If we were on a coffee date, I would ask if your husband/boyfriend/best friend enjoys coffee. I wish Dave enjoyed coffee because real coffee dates are adorable, and it's nice to just sit in a coffee shop every now and then. It's more relaxing than sitting at a bar with a cocktail, but I don't really like to do it alone.
If we were on a coffee date, I would ask how you feel about the Olympics. I have always loved the olympics, but winter used to be my favorite until 4 years ago. This was the first time I really remember watching as many of the events as I could. Dave and I had just started dating and our second date was to a restaurant where they had the opening ceremonies playing on one big screen and Shark Week on the other, it was perfection. I remember chatting about the Spice Girls and how much I wanted to swim with sharks again. Now here we are 4 years later, married and planning our first Beer Olympics party. BTW- if any of y'all want to come to Baltimore and beer it up with us, let me know 😉
If we were on a coffee date, I would ask if you are excited for football season. Once August hits and the Ravens begin their preseason games, I am all football all the time until February (hopefully). Last season was a 'rebuilding year' and I sincerely hope things have changed for this upcoming season. I spent hours a few weeks ago watching youtube videos from previous games, and ended up in tears after some of them. It's weird how football can mean so much and hold so many memories. This video from our house when we won the Super Bowl will always be one of my favorites.
If we were on a coffee date, I would ask if we could find a place with outdoor dining. It's already halfway through July, and this is the time of year that I start to get sad feelings of Summer coming to an end. I love this season, being outdoors, enjoying life on the water, and having endless options for adventures. While fall is beautiful, and I get why so many people love October, I just cherish summer memories to no end. What is your favorite season?
If we were on a coffee date, I would ask if you have given into the Pokemon Go madness. Everywhere I turn, somebody is playing this game or talking about it on Facebook. We went to the movies the other night and walked past 15 people in 3 seconds that were playing. I don't really understand it, but Dave is trying his hardest for me to download it. I might give in just because he said it's a good excuse for us to go on walks together. We'll see…. On the other hand, I really don't understand why people are complaining about it, or making fun of those that are playing. It's a game that actually makes people be active, and is really nostalgic for millennial's what is the big deal?
If we were on a coffee date, what would you ask me?