The customer build process is more time consuming than I expected, for example, the several hours spent trying to narrow down the perfect light fixtures for our bathrooms. Attempting to match the overall vibe, faucet colors, and so on was intimidating. However, I discovered several really great lighting for children's bathroom options in gold, silver and black!
A few things to think about when debating which lighting to purchase for a children's bathroom:
Overall vibe. What mood are you hoping to set? Trendy, modern, glam, fairy or princess? The options are endless and the way you use lighting is too!
How much area are you covering? Will there be a double sink? Do you want one light across the vanity? Maybe two or more?
Light placement. Hanging pendant or over the mirror light? Wall sconces or behind the mirror lighting?
I will share the exact details on what we decided for Ollie's bathroom once we have everything finished, but for now here are some amazing options!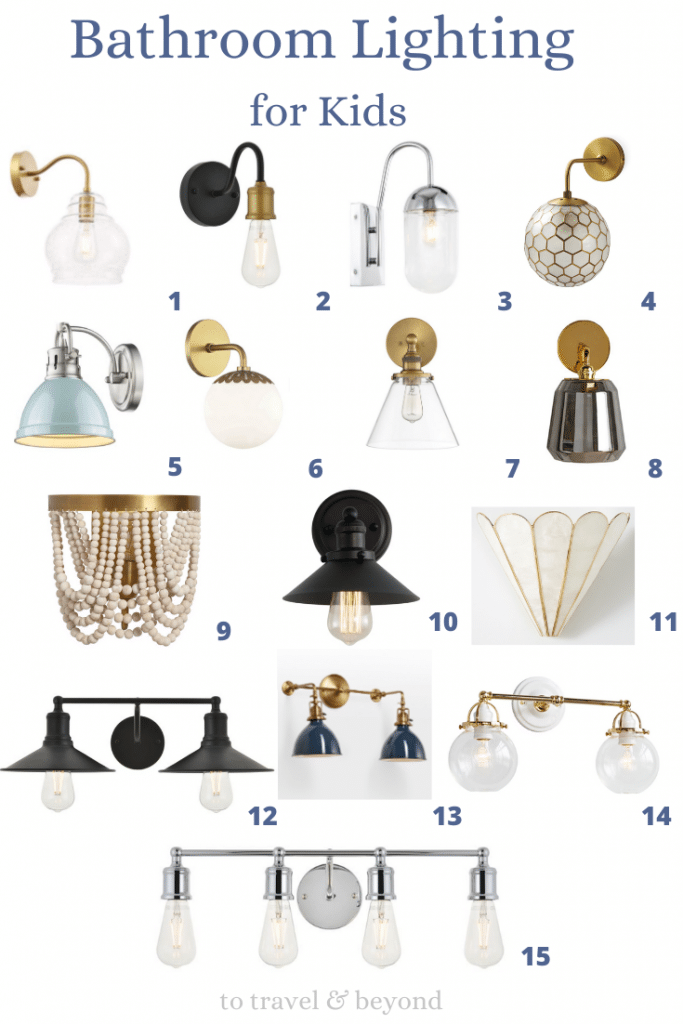 the majority of these options come in a variety of metals and colors!
1 / 2 / 3 / 4 / 5 / 6 / 7 / 8 / 9 / 10 / 11 / 12 / 13 / 14 / 15