I love reading about "favorites" because I learn more about things as well as people. It's fun to find more things in common with fellow bloggers and also be introduced to new products or entertainment. So what better way to ease back into blogging than to share some of my own favorites?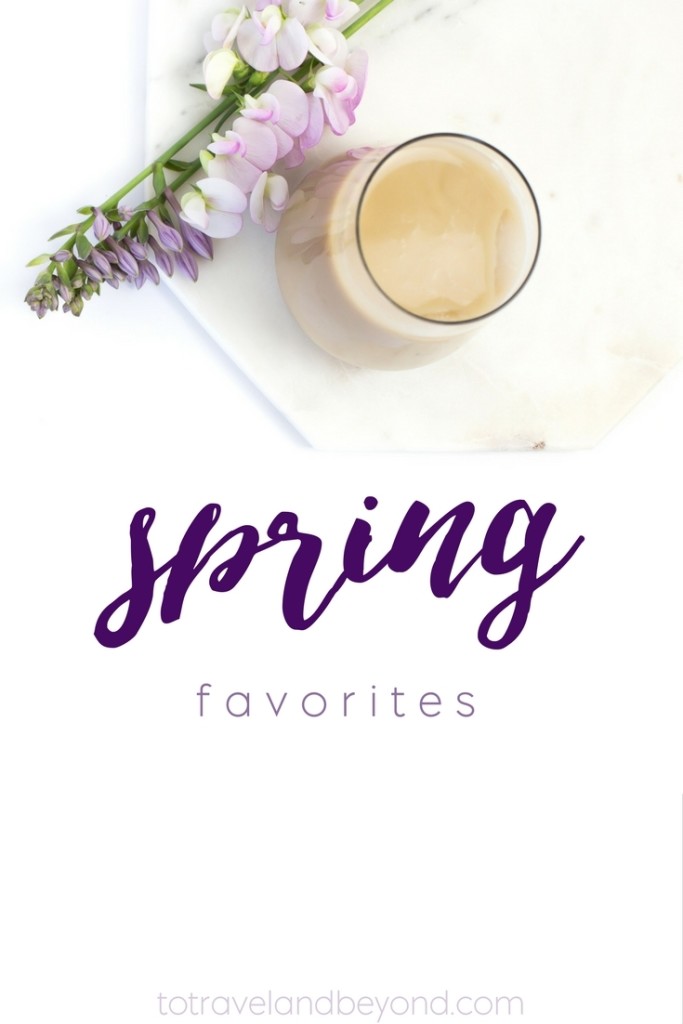 Taking time off means finding more things to love, and that is exactly what I did with the last 6 weeks of no blogging. Between music, podcasts, beauty products and exercises, here are 8 things I am loving lately.
Podcasts:
Goal-Digger Podcast with Jenna Kutcher. "Motivational speaking" was never really my jam. I didn't hate it, but it didn't really give me the kick in the pants that it did for others. This podcast actually does. I have learned something from almost every episode and have taken action steps to put Jenna's advice into play.
Up & Vanished. This podcast is similar to Serial because it is attempting to solve a crime. It gets CRAZY and my jaw definitely had dropped a few times. I am so glad Lauren told me about this podcast a few months ago.
On the other hand, don't waste your time on S-town.
Music:
The One by Kodaline. This song came on the Ed Sherran iTunes radio station and it's SO GOOD. I actually got a little teary eyed listening to it. My favorite part is
"Cause you make my heart feel like it's summer. When the rain is pouring down. You make my whole world feel so right when it's wrong"
That part reminds me of our wedding because even though it POURED down rain, it still felt like the best day.
I started listening to more of their music and it's beautiful. I love when radio stations actually bring me good, personalized recommendations.
Beauty:
Lipsense. I have never been a lipstick person because it honestly seemed like too much work and my beauty routine is minimal. This stuff stays put all day though! It's been perfect for wedding days or travel days when I have not motivation or time to reapply (or even pay attention). Since I love it so much, I am having a party right now on Facebook. You could win free goodies! Join the group here if you are interested.
Makeup Remover Towels. My MIL got me a set of these for Christmas and they are AMAZING. All you have to do is wet it with warm water and they work their magic removing all of your makeup. It's saved so much money not having to constantly buy wipes.
Working:
This isn't really something just "lately" but I am so excited for our weddings and shoots this year! We have 2 shoots coming up at Studio 4 later this month and our wedding season kicks off next month. I can't wait to get this couple married, I have been working with them for 18 months and this wedding day is going to be one for the books.
I'm also loving my full-time job a lot right now. I don't talk about that side of life very often, but I am really thankful for such a great job with awesome people.
Watching:
The Mindy Project. I am really late to this game but it's the perfect show to have on while I am working on designs or timelines at night. It's funny but doesn't need 110% of my attention. I'm happy to be only on season 2 because we just cut cable and I need more shows to watch via Netflix or Hulu. If you have recommendations, let me know!
Eating:
I have been obsessed with making my own Mexican-inspired creations. I have made several kinds of quesadillas, burritos bowls, and more. Since we have cut out eating out as much as we used to, I needed to learn how to get my "Chipotle" fix without spending $9 on a burrito. Now if only I could figure out how to make a sushi burrito for a good price.
What have you been lovin' lately?