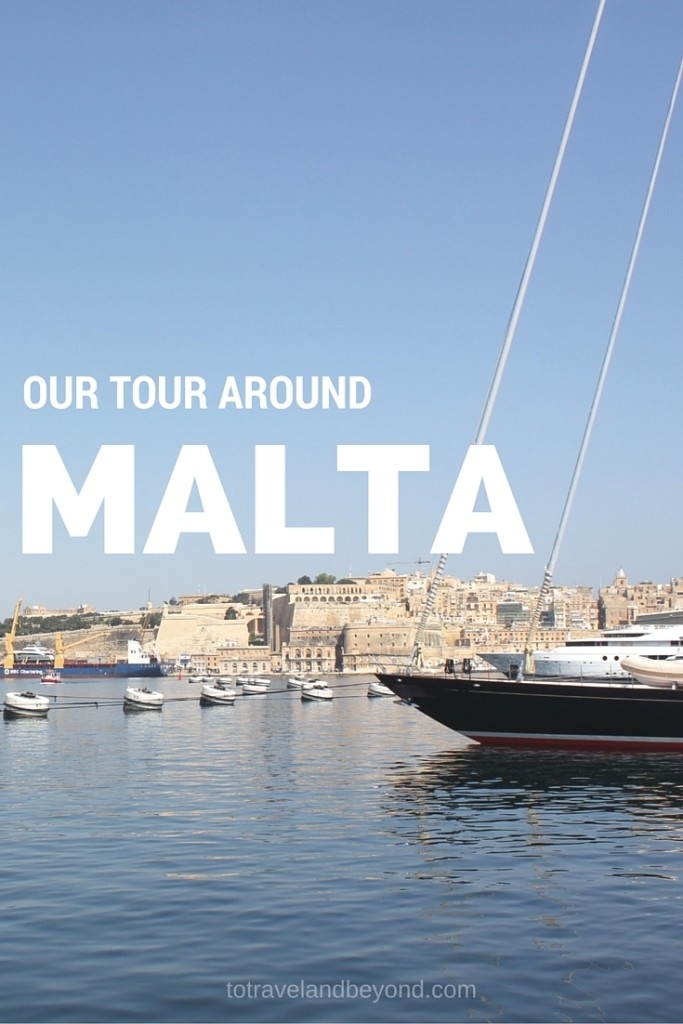 This place deserves all of the heart eyes. We had a great day in Malta, and I would love to go back for a longer amount of time. There was so much to see, thankfully we had a nice tour for the several hours we were there. Dave always tells me that I over-plan, so I tried to keep as many of our days open as I could.
Pulling into Malta was beautiful, but my mind started racing, where would we go? What would we see? I hadn't heard of Malta much before, so I was clueless when it came to what to see. We had breakfast and headed out to see the city. When we got off the ship, several people greeted us with taxi services, city maps, and a few bus tours. Initially, we decided to wander on our own. After a few people offering bus tours, we opted to pay 12 euros for a hop-on/hop-off bus. This might be the best 12 euros we spent on our trip! We used the Sightseeing Malta company for the tour, and they were amazing. The buses came every 30 minutes, had a mini bar on board, and tours were available in many languages.
We were able to see so many different areas of the island, and get a look into this beautiful unknown area. There were 3 different buses, each going to different hot spots. We looked at each route and chose Gozo. Our main goal was to see the Blue Grotto, there were photos of this around town, and it looked amazing.
Along the route, we went through the city, to the marina, to small waterfront towns, blue grotto, and learned some awesome facts about this beautiful place. It was captivating, and around each turn was something else to see. I never would have guessed that Malta was one of the largest producers of fireworks, and the champion from the International Firework Festival…BTW who wants to go to that with me?!
We only stopped 3 times, but Blue Grotto was by far my favorite. We had lunch here, enjoyed some time people watching cliff jumpers, and climbed the rocks along the waterfront. This water is the most perfect shade of blue, with people all over sunbathing, enjoying each others company, and sharing delicious beverages.
This country is basically a dream, and I highly recommend finding a cruise that stops here, going for a weekend, or renting a yacht to fit in at the marina. It's worth it!