Seriosuly though, these perfect summer weekends just keep coming. I look on Pinterest and begin to get excited to wear my fall clothes, but then I just keep soaking in the sun and don't want it to go away. We had a kick start to this weekend on Thursday when we went to a murder mystery dinner with my parents. A few weeks ago I mentioned a place in Baltimore- Ikaros, they also have a dinner theatre type space on the top floor, and my mom had bought tickets a few months ago. We don't hang out with just my parents often, since my siblings are still young, so this was a nice excuse to hang out!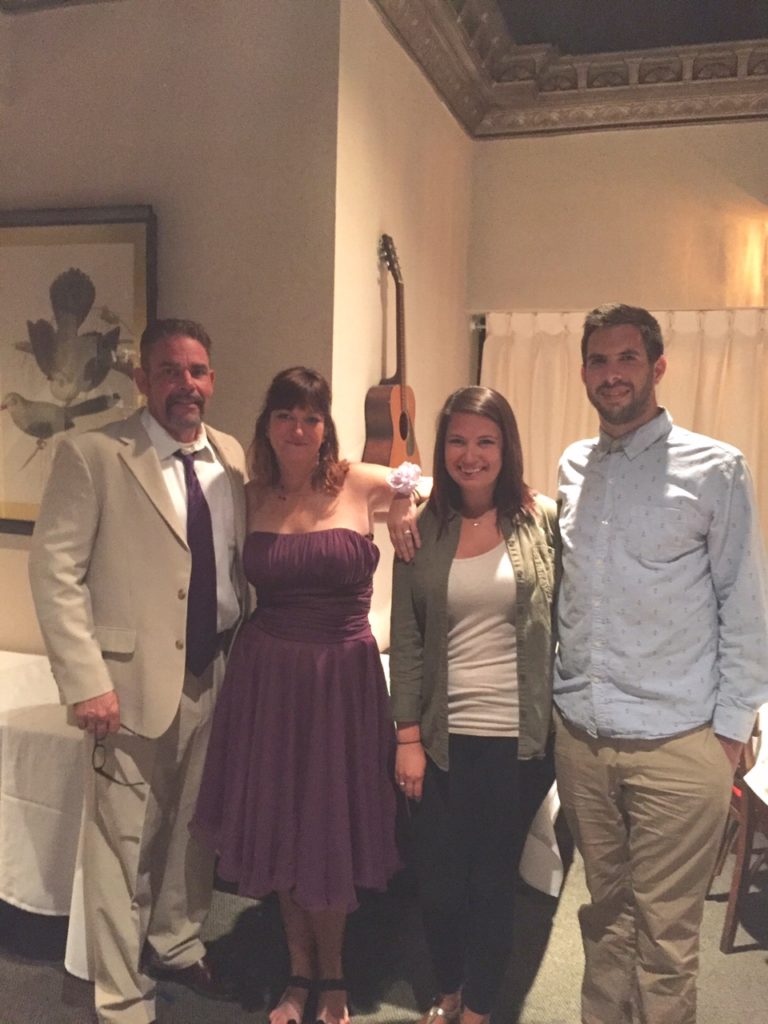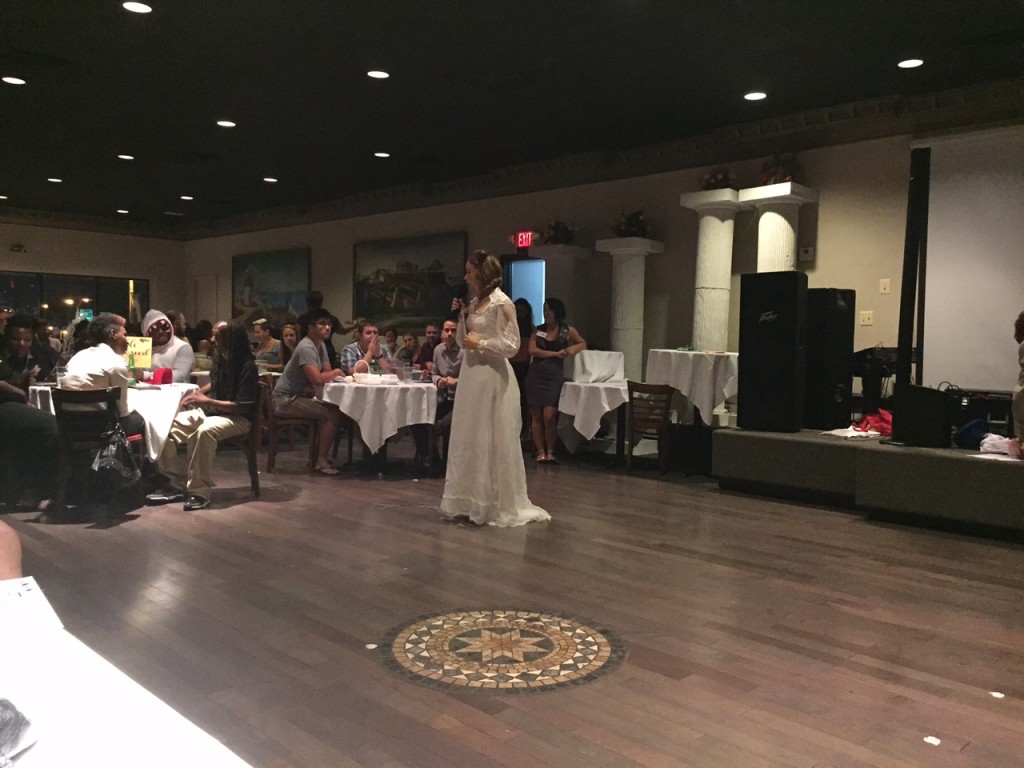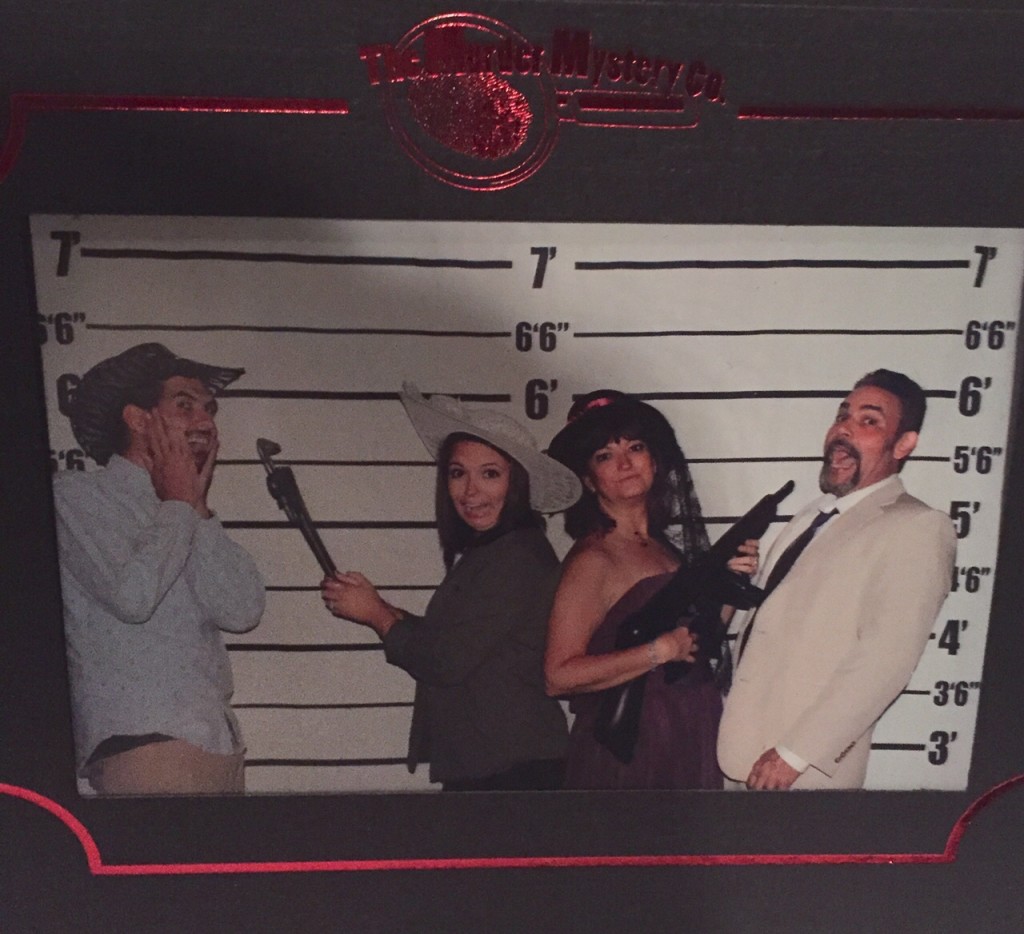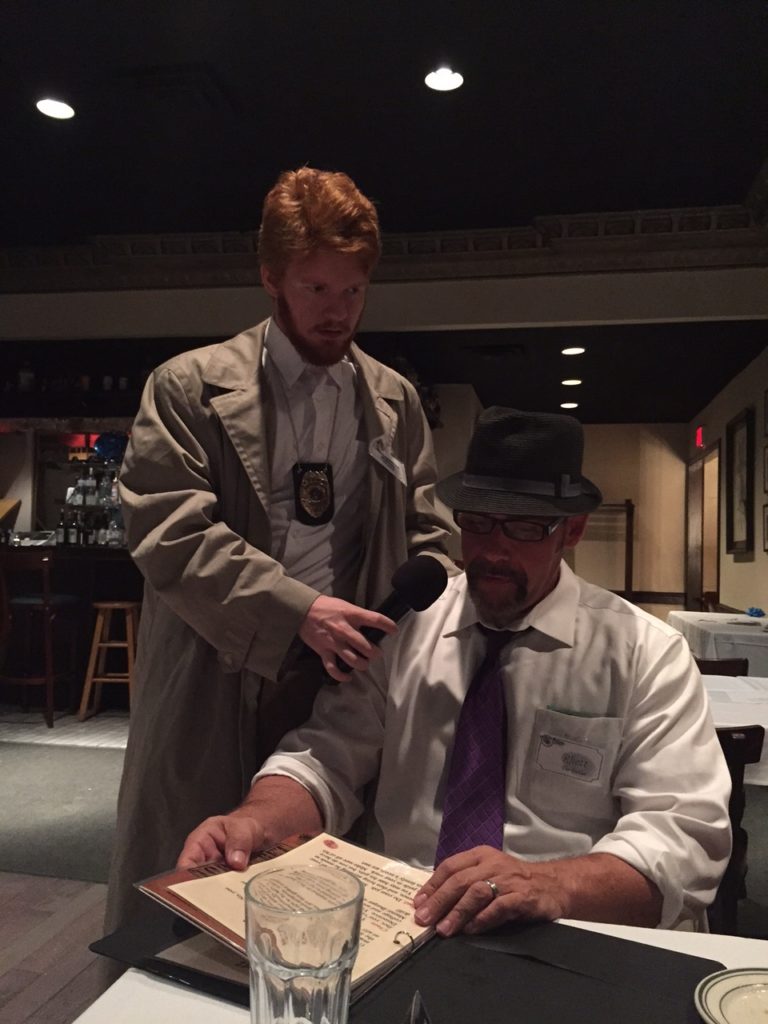 The mystery portion of the evening is based on a wedding, and one of the guests dies. Then random audience members are selected to become suspects in the case, while the rest of the audience questions suspects and looks for clues. My dad was selected as one of the suspects, so he really got to play along. It worked out well because he is a Private Investigator in real life, so he really put his talents to good use 😉
After work on Friday we headed out with my best friend and her husband to celebrate her finally joining me in the 24 club! It was our first real married couples night out, it's so weird to think that. We had a great night with dinner and drinks. Notice that my husband can never make a serious face.
Saturday was spent on the water with my family, fishing, swimming and boating. My mom wanted a low key birthday and this was the perfect way to celebrate. We fished for a few hours, went swimming for a bit and then went home for crabs and corn (such a Baltimore thing- I actually had crabs twice this weekend!). The day ended with all of us watching the Ravens game together, which is a huge tradition in our family. There are maybe 3 games total throughout the whole year that we don't all watch together. Unfortunately, the Ravens lost to the Eagles (what?!), but it was still a great day.
Yesterday, we finally cleaned some of the wedding things up in our downstairs. Things have been piling up, but there has been zero motivation to get a move on organizing all of it. But now, as I am getting more clients for Enchanting Events, I realized I really need an office space all for myself. This was just what I needed to get in gear and clean up. I now have an almost blank space to redo and get ready for my new office! Any tips? I will have an office inspiration post sometime soon, and would love your thoughts and ideas!
The weekend ended with dinner and the movies with my sister. It's become a monthly tradition for the three of us to go our to dinner just to catch up. How blessed am I to have such an amazing younger sister to call my best friend?!
Hope you had an awesome weekend!
I am linking up with B Loved Boston for Weekending!