Happy April! You may notice that things have been extremely quiet around here, it feels weird to have disappeared after 3.5 years of blogging, 2 of those years posting every single day. Halfway through March I decided to was time to take a blogging break. Time to step back, focus on what is bringing me joy, and really feel out time management to get everything finished and organized for my Enchanting Events couples.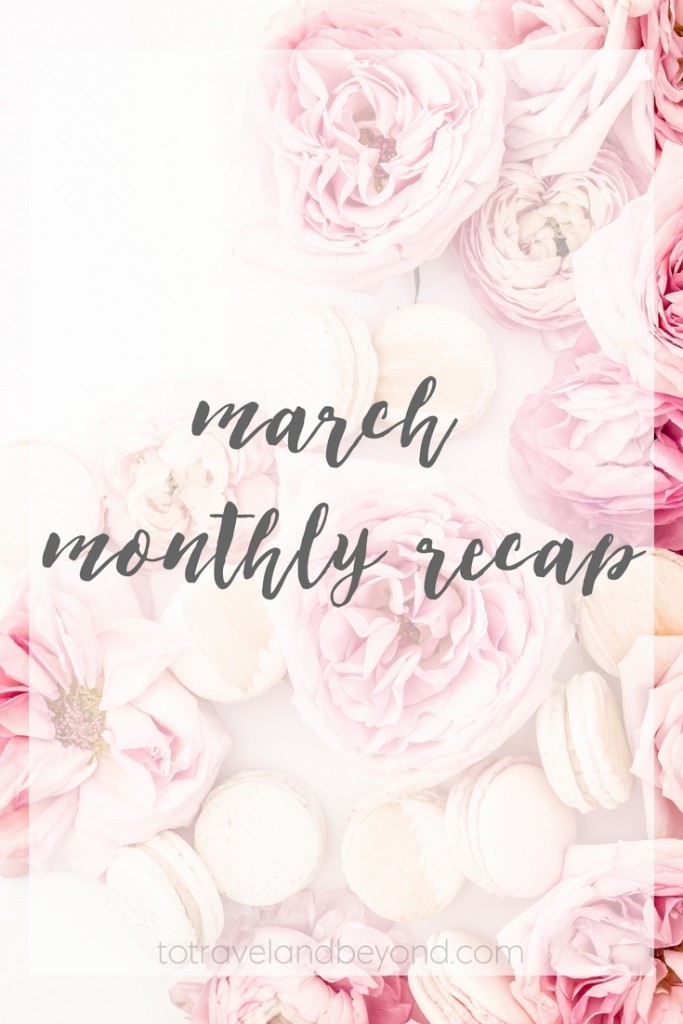 Besides this post, I won't be posting at all this month. The plan is to write when my heart desires to start typing, but I also don't expect to have many posts ready at the end of the month. I would love to come back in May rejuvenated and ready to write again, but we will see how things go. It might be a once a week kind of thing, or maybe 2-3, but I'm not forcing it anymore.
So why am I here today? Well for two reasons, one I wanted to explain where I went, two I love these monthly recaps because it's an easy way to look back on what we have done as time goes on, and three because #HeresToYouApril has started! Check the bottom of this post for more details.
We kicked off March by taking a family trip to Colorado. We had so much fun spending time with family, eating Torchys Taco (YES) and skiing. I am hoping to eventually write about our trip, but for now you can watch either the video I created (below) or the one Dave made, here.
Somehow we brought the snow back to a not so snowy Baltimore and it snowed the night we returned home. Which means cherry bombs at my grandparents house. It was nice to see them basically as soon as we got home.
We celebrated St. Patricks day with a night of Irish food and friends, then attended an Irish festival with Annie and Brandon. It was a nice way to ease back into life after an extended vacation.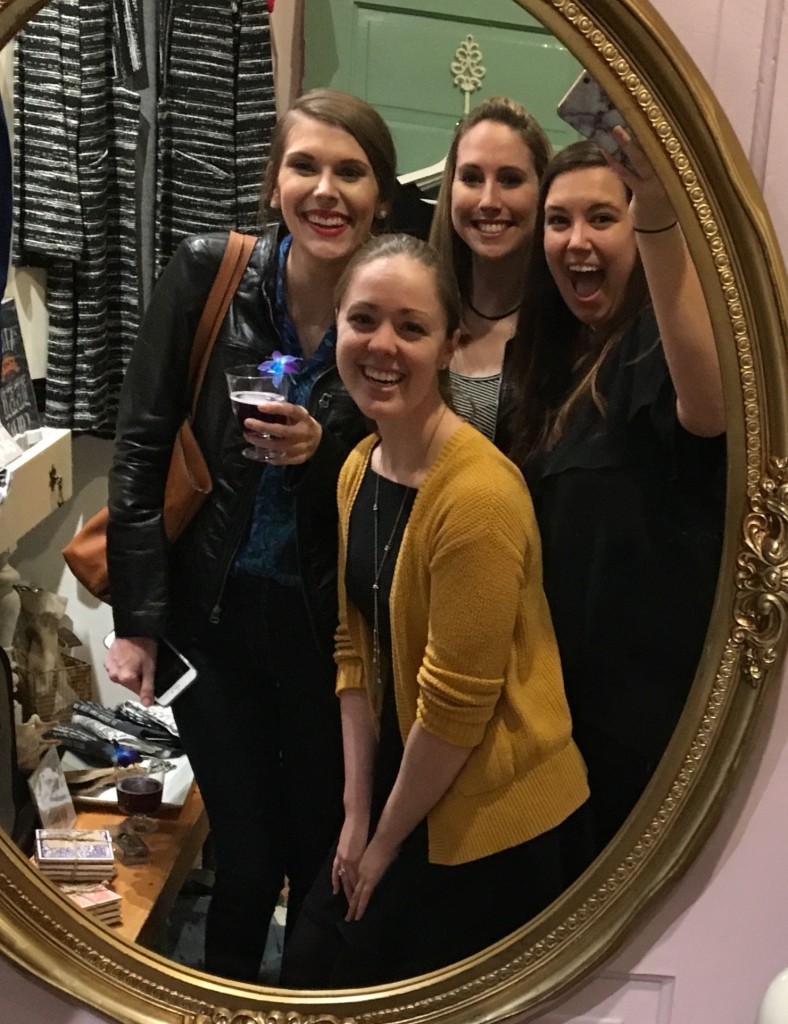 The Blogger Babes went to a blogger night at Boutique 44 where we enjoyed delicious drinks thanks to Wight Tea Co. I know I say this every month but goodness gracious these three make my heart sing. Our monthly blates keep me going. I feel like God knew that I needed friends like them to come into my life. We may all be at different places in our lives but we also all have so much in common. It's a wonderful circle of friendship we have created.
I also got to spend time with my two favorite littles, working on projects with Dave & my grandfather, and soaking in the beautiful weather that is finally making it's way to Baltimore.
---
In blog news, since I have decided to take this entire month off (besides today) it's the perfect time for another Instagram Challenge to keep my creative mind working. The blogger babes (consisting of Annie, Megan, Laura and myself) have decided to bring back out Here's To You challenge with #HeresToYouApril! We also use the hashtag #HeresToYou2017 if you would like to join us yearly! Check out the prompts below and join us for a week, few days, or the entire month! Can't wait to see you photos- and I will see you back here in May!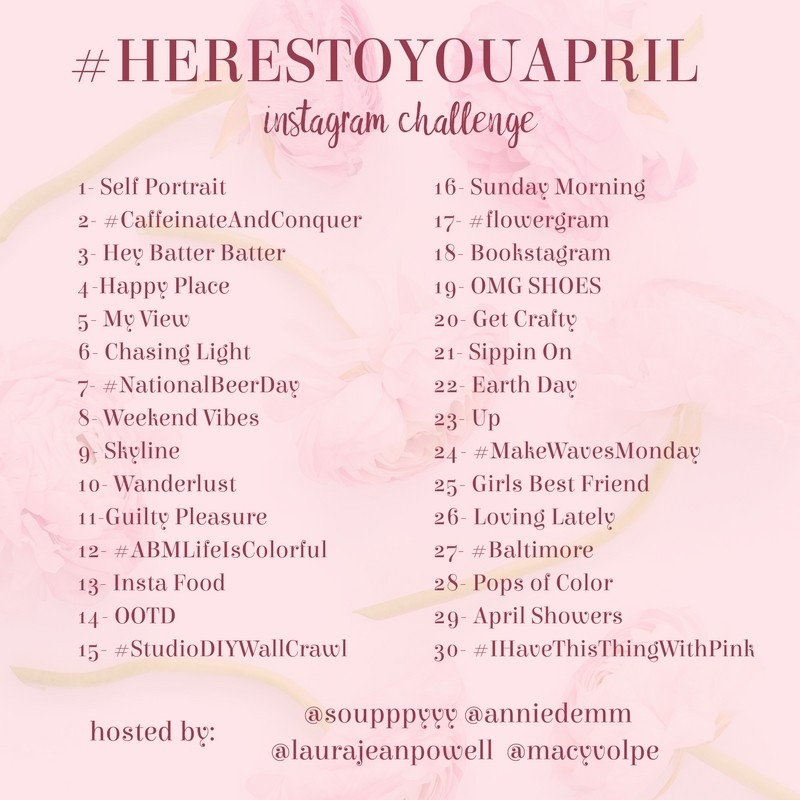 Emelia
 and I would love to see what you have been up to this month, what you favorite things were, and anything else you would like to share from February! Link-up with us below 🙂 Join us again next month on the first Tuesday of every month to share your recaps.
<div class="to-travel-and-beyond-button" style="width: 300px; margin: 0 auto;">
<a href="http://totravelandbeyond.com" rel="nofollow">
<img src="http://i1376.photobucket.com/albums/ah20/totravelandbeyond/cdac8bf8-9d1d-43ee-b9ba-271b0a1958f2_zpsxzrpuo91.png" alt="To Travel And Beyond" width="300″ height="300″ />
</a>
</div>