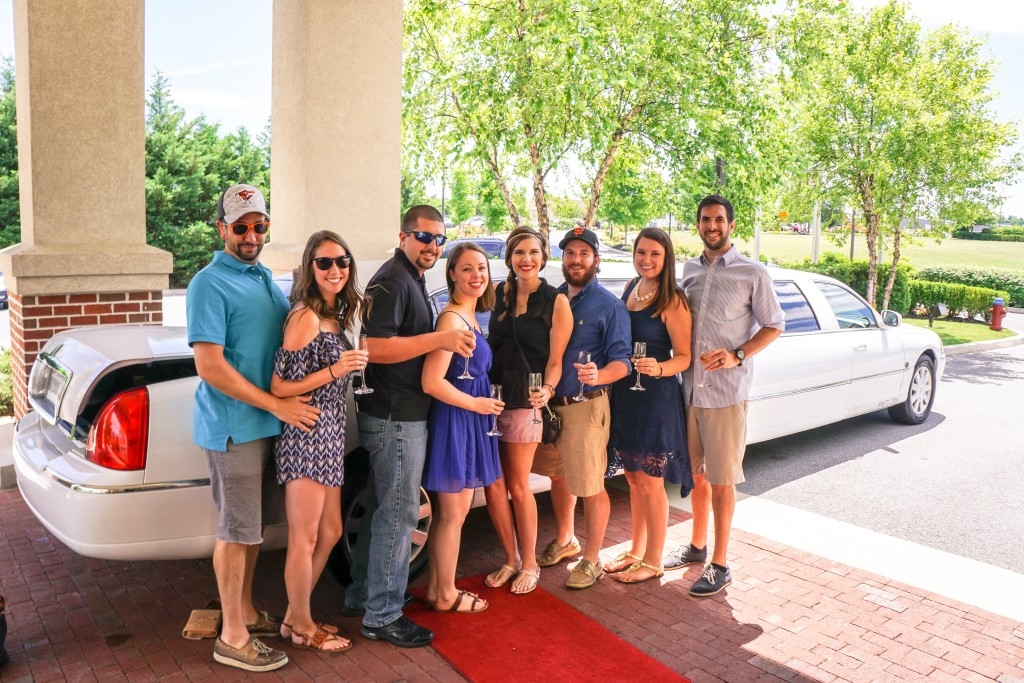 With each and every blate, I wonder if we will be able to top how much fun we had the time before. Then at the end I am left with a bittersweet feeling because I am so sad our fun is over, but so full of love because we had the best time ever. The monthly blate for this month was another one with the boys, and we had a blast.
There are several "wine trails" in Maryland, so it only made sense that we spent a beautiful summer day, hopping between four places on a Maryland winery tour. You know what really made it awesome though, none of us had to drive because we had a limo. The 8 of us met one Saturday morning at a hotel in Hagerstown, Maryland, hoped in a limo, a went to 4 vineyards in the Frederick/Hagerstown area.
Our first stop was Big Cork Vineyards. This was by far the most modern stop of the day. Everything seemed brand new, and beautiful. The modern winery theme was carried throughout the location with cork and metal bar stools, a large event space surrounded by wine barrels and eclectic chandeliers, and there was a very large outdoor seating area. We did a tasting and my favorite wine was the Vidal Blanc.
The next stop of the day was Orchid Cellar, a meadery & winery, that was celebrating their grand opening while we were there! I had packed a picnic lunch for everyone to enjoy while the opening ceremonies and ribbon cutting were happening, and then we enjoyed some live music while relaxing after our tasting. During the tasting, we had 1 wine and 5 meads, and one of the owners talked to us about all of the history of their family, the mead process, and the building that they built by hand. It was a very unique and cool experience. It didn't hurt that the views were to die for. My favorite mead was White Peach.
We loaded up back in the limo, and were off for my favorite stop of the day, Red Heifer Winery. The owners were very willing to talk about their process, their business and each wine they made, as well as wine etiquette. I will be doing a full recap on this amazing winery next week, so stay tuned to find out what to do and not to do when winery hoping. A sneak peak though, I had 2 favorite wines from this location, Blueberry & Niagara.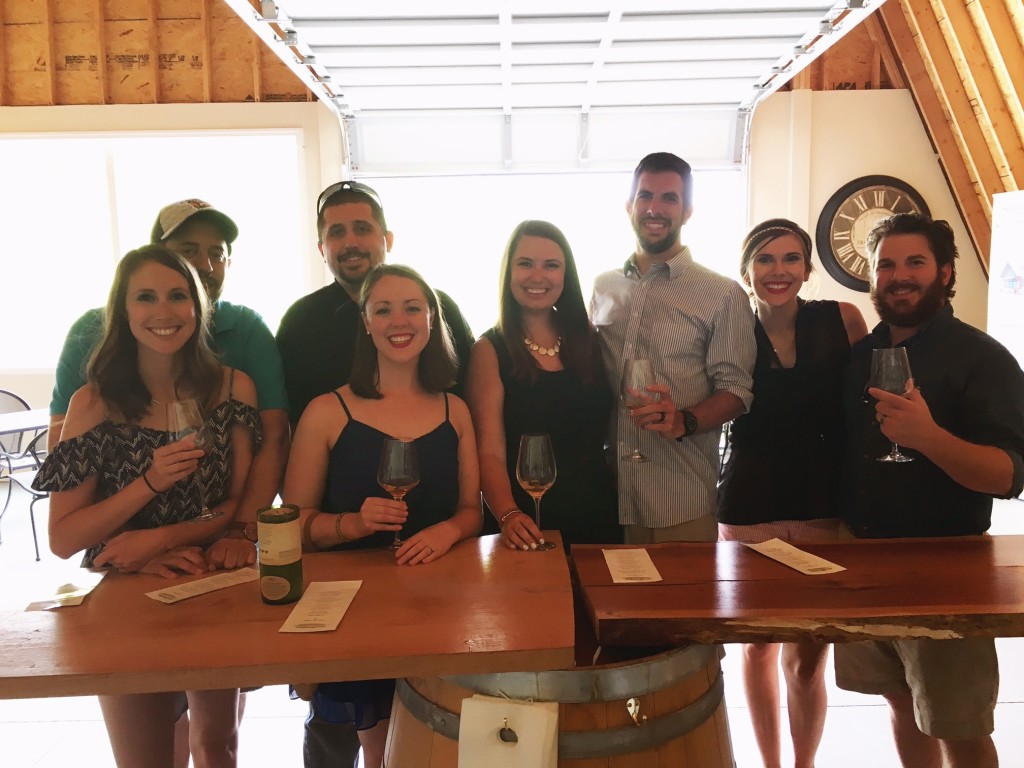 Our last stop of the day was Cocotain Breeze Vineyards. This location was breathtaking, and while the space is under construction, it was well worth the visit. The tasting staff were very nice, the wine was delicious, and the views were beautiful. We had our tasting and then grabbed a few glasses of wine to soak in our last stop of the day. My favorite wine was the rosé.
This trip was beautiful throughout, the scenery was perfect and each location had something totally different to offer. I am so thankful to be close to wonderful Maryland winery locations, and I can't wait to visit even more. I loved experiencing this with some of my best friends, and I can't wait for our next adventure. The first Baltimore Blogger Babe sleepover was a success!
If you want to see an inside look at our blogger date, check out the latest vlog, and subscribe if you would like 🙂