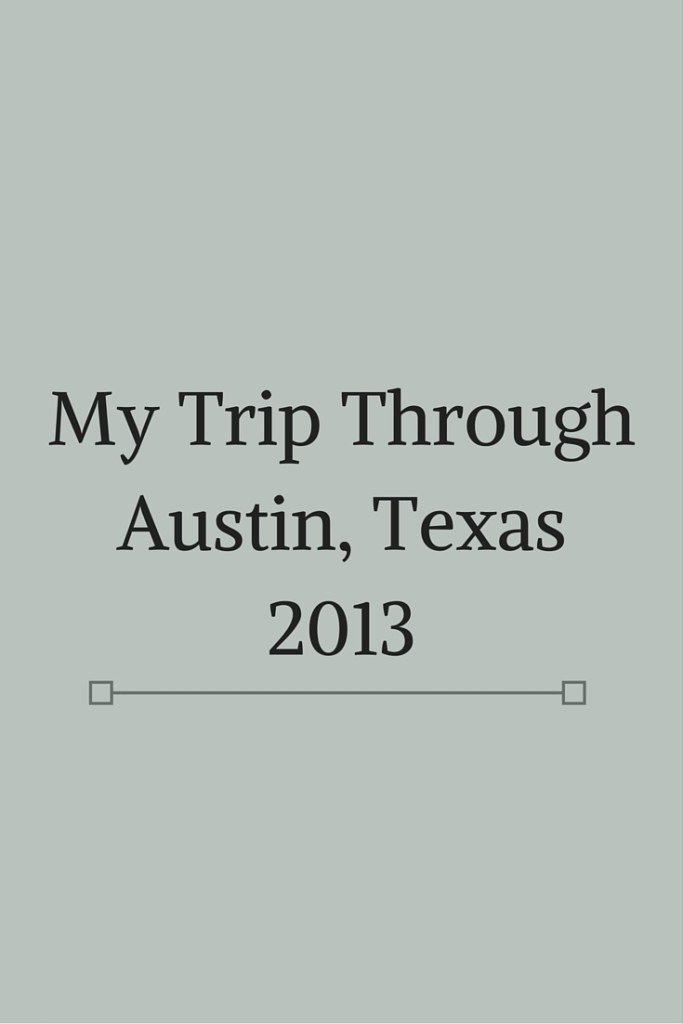 Austin and San Antonio…you get me. After a long journey to, from, and in Horseshoe Bay (really only a day and a half, but seemed like an eternity) I drove into Austin for my last night.
What a sight, I loved it. Here is how my love/hate relationship with cities goes…I love the the nonstop, but I also hope for calm when I need/want it, I love the amount of people, but I l enjoy being secluded when I need to breath, I love not needing a car, but I don't like being stuck in one place. So yeah, it's a toss up. But Austin on the other hand, was GREAT! I would live there in a heartbeat.
. 
I arrived around dinner and went to Home Slice right outside of the city, I heard about it from Justin Tucker (hottest football player ever aka kicker for the Baltimore Ravens) he is from Texas, so I trusted him. It was some of the best pizza I have ever had. It was made right next to us, and tasted wonderful. Right next to Home Slice was an alley filled with venders selling handmade goods, come on look at those adorable mini cowboy boots. I loved that all of this was happening on a Thursday night. An adoption center also had puppies on the corner, and it was amazing. Once it got a little later, there were horses with carriages riding around the city, talk about charming!
After galavanting around a bit, I went to The Alamo Draft House to see Gravity in 3d, also awesome and everyone should see it! My last hour in Austin was spent looking for Matt Saracen's house, which I found! I was so excited, and now believe that Texas is FOREVER!
My last day in Texas was in San Antonio. Not going to lie I really judged this place. No skyscrapers, and very small, so what kinda city is that? But oh my was I wrong, the RiverWalk is beautiful. I took a boat tour, which was less than $9.00 and explored the whole area. They have a water taxi to get you from place to place, and stores and restaurants lining the walk. Very worth a trip, and I hope to go back soon to stay more than a few hours.
All in all I had a very successful 4 days, and I have some recommendations for fellow Texas Travelers.
Side note: You bet I wore my Ravens jersey on my last day
(it was purple Friday, but I would have worn it anyways).
Get out and GO, people!