I am back from two wirlwind trips over the last two weeks and I am excited to start recapping them! I am going out of order today and sharing my favorite things from our most recent trip which was Disney World! This was my first time staying at a Disney property and I am fairly certain I will for every Disney trip that is to come. It really is true that it's the most magical place on earth- especially during the Christmas season!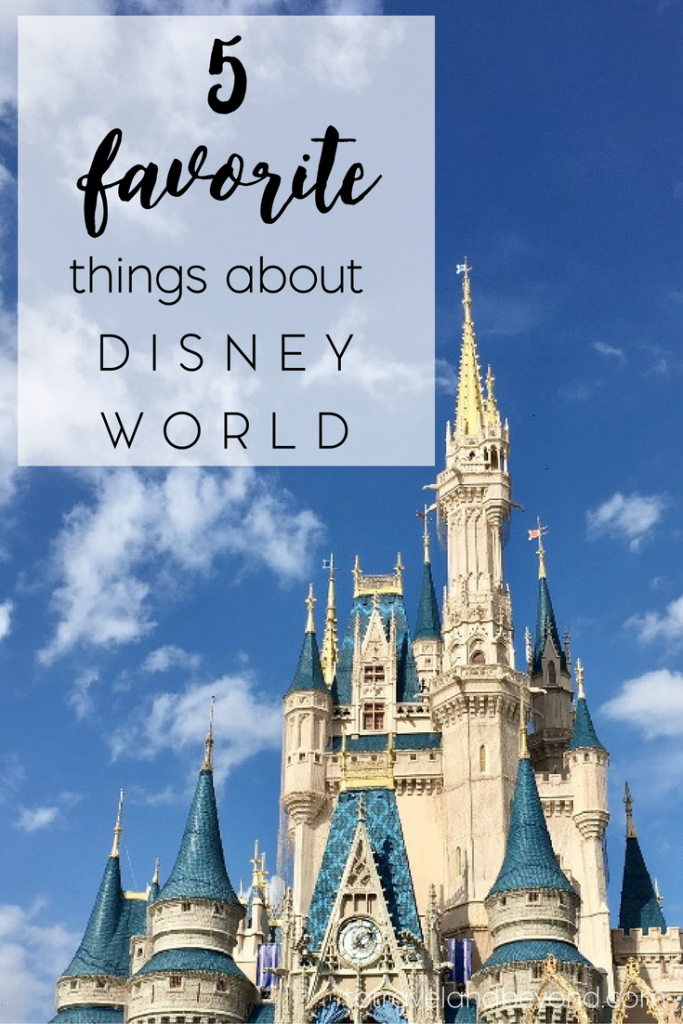 It has taken me almost 10 years to get back to Disney and it's totally different as an adult, which is why I thought it would be fun to recap.
1- The kindness of the staff. It's no secret that Disney has some tough requirements to work in one of their parks, and it is evident that those that have the chance are very thankful for the opportunity. We came across a total of two workers that didn't have a smile on their face and something kind to say- it was a wonderful and welcome change to the day-to-day world we live in now.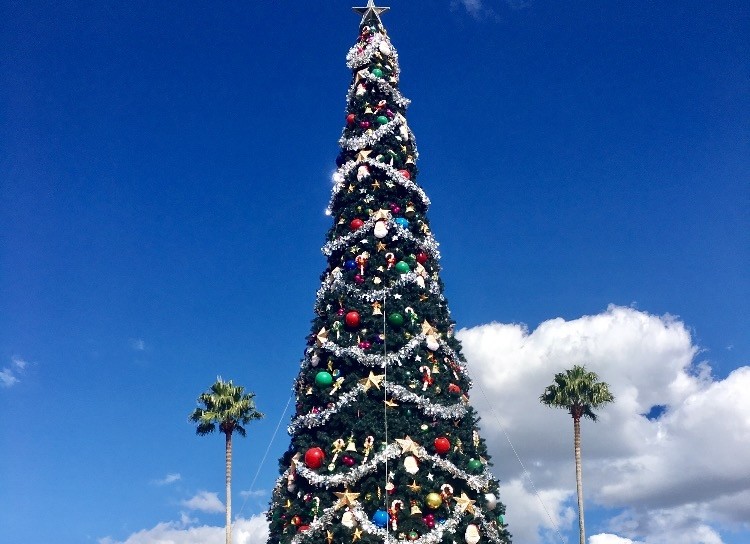 2- Endless Christmas decorations. I seriously wonder how big the warehouse is that houses all of the decorations when it isn't November-January. Everywhere you turn, in every park, was something else Christmas related. It was wonderful! From the Christmas music that greeted us as soon as we walked into our first park, to the themed Christmas tree at every entrance, it was all beautiful.
3- Resort and park transportation. This was mainly because we were staying on a Disney property, but it was a HUGE benefit and made it well worth the extra cost. For starters, we had a ride from the airport to our hotel and then back to the airport at the end of our trip. Then we had a bus that took us to every park, and a boat that provided transportation to Disney Springs (previously Downtown Disney) We did not need to call an Uber or wait longer than 15 minutes for a ride at any point to and from the parks.
4- Disney Memory Maker/PhotoPass. I am going to do a longer post on this in the future but it is a MUST have if you are visiting a few parks and staying for multiple days. For a fee of $149 we were able to have a single photo pass among 4 people to view and download every photo of us in the park and on rides. Generally it is about $25 to buy a print of a ride photo, if you ride every larger ride and want the photo that is easily $250+, and if everyone wants a copy you either make copies or buy them. With the Photo Pass we were able to get photos in multiple locations throughout each park, with characters and from rides. Then you can download them directly to your phone or computer.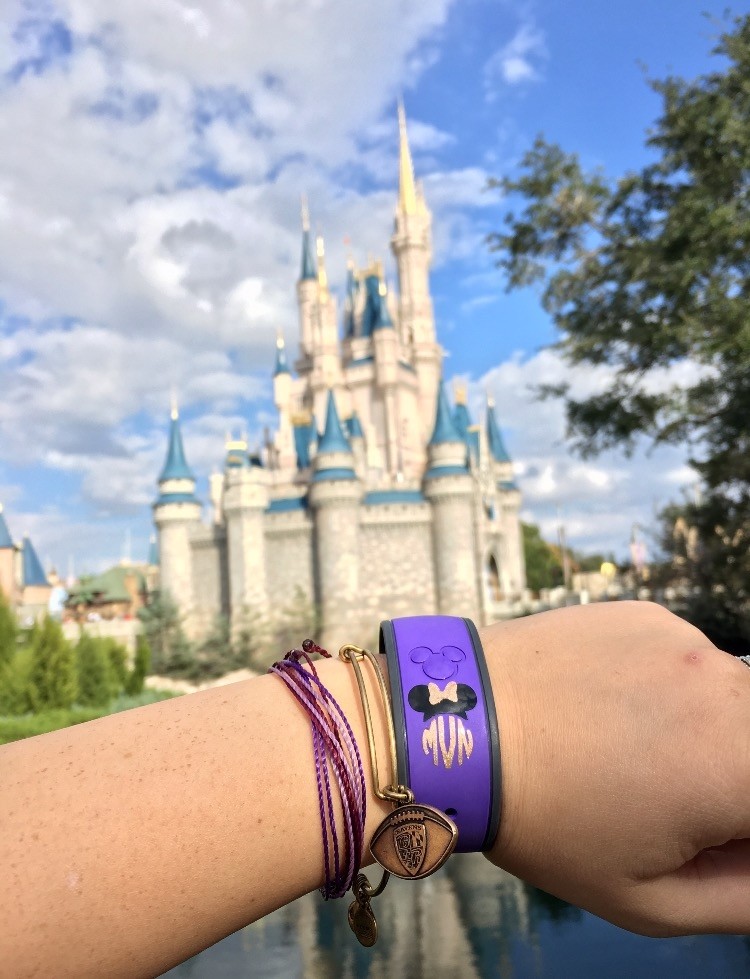 5- Magic Bands. These bands are awesome! Since we stayed on property we used the band as our door key, credit card, Fast Pass ticket, park ticket, transportation ticket, and photo pass. I loved how convenient it was to have everything all on one band, and I think they are so cute…especially with a monogram 😉 The only thing I wish it had was a watch or pedometer capabilities, however I did hear that you could buy something to attach to the band for it to have this.
What is your favorite thing about Disney World?