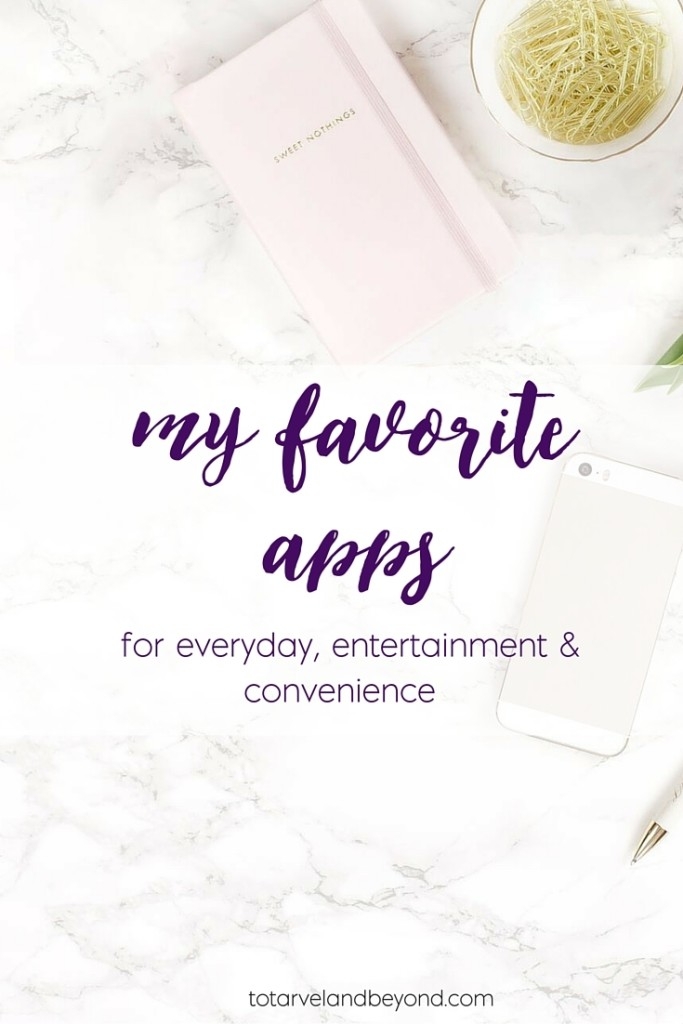 Some say that social media is king these days. While of course I love a good Instagram photo, or a glimpse into real lives with Snapchat, some other cell phone apps take the cake when it comes to my favorites. I like having useful apps handy on my front screen, whenever I need them. These seven apps are used often and go beyond the typical ones like Google Maps or Starbucks (I say Starbucks because I know maybe 2 people that don't have the app)
Overdrive. Think about having the library in your pocket, that is Overdrive. They have an app that connects with your local library and you can download books straight to your phone. I like to have a mix of audiobooks and ebooks, and Overdrive does both! I am now obsessed with reading again, this comes and goes in waves, but while Dave is spending hours playing Pokemon Go, I like to read. Downtime isn't really a thing that happens often in our busy lives, but Overdrive saves the day even when I only have a few minutes.
Swarm. I started using this app to keep track of places we went while on vacation, so it was easier to blog about it and remember names. Now I use it constantly. I check-in everywhere we go, it's just fun to see the trends of locations (I seriously go to Target way too much), set records for going to specific places weeks in a row, and following friends to see what they are up to.
Untapped. Megan's boyfriend Chris introduced me to this app, and while I haven't kept it totally updated, it's a great tool to find new beers. You "check-in" when you try out a beer and you can rate it, leave comments and post photos. There is also a feed that shows what your friends are drinking and you can "toast" them. My favorite part is the recommendations. When you get to a new restaurant or brewery, you can see what beers are recommended to you based on previous ratings.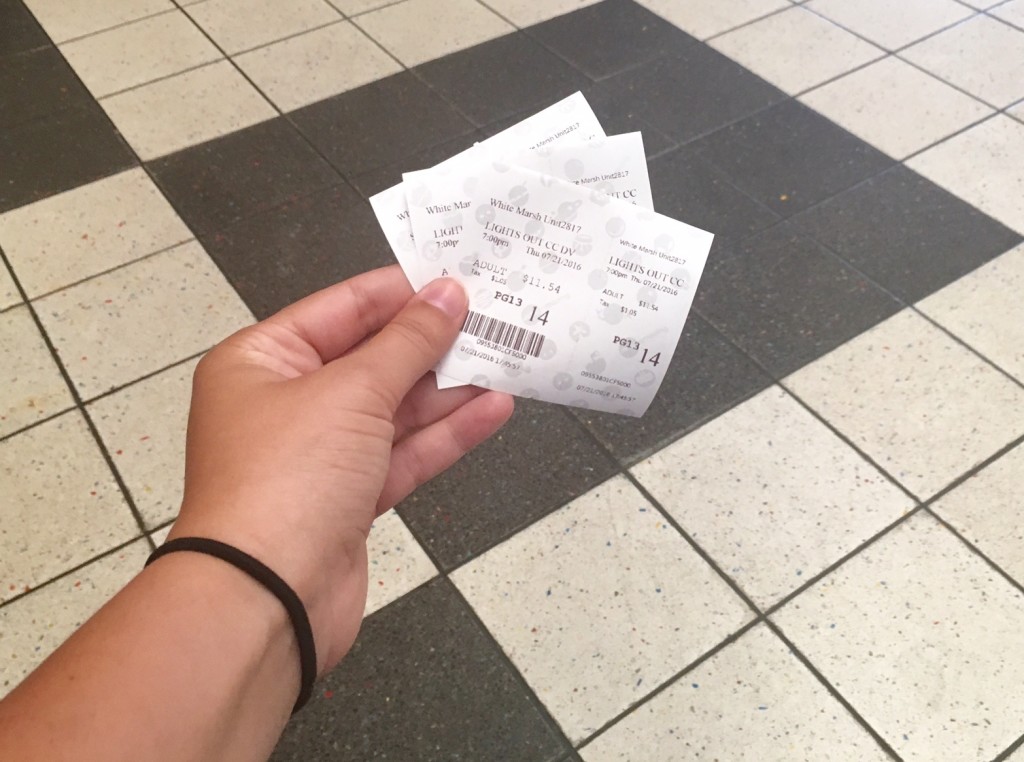 MoviePass. The end all be all app for date nights. Several years ago this company started with a monthly subscription app. You pay a certain amount and go to the movies as much as you want, I didn't think it would last. It sounds too good to be true, right? WRONG! Here we are in 2016 and Dave and I both still have MoviePass and use it constantly. It's $30-$35 a month depending on location, and you can see any movie you want, at almost any movie theatre, and only pay the monthly fee. At first you could see movies once a day, at anytime, but last year they made it 1 movie every 24 hours, which is still great. There have only been a few times that we couldn't see a movie or had to wait for the next showing because of the timing.         UPDATE AUGUST 2017: MoviePass is now just $9.95 PER MONTH and you can see one movie per day. This means you can see a movie at 7pm on Thursday and 10am on Friday all for $9.95 total. This is a huge saver, be sure to check it out!                                                             MoviePass works just like a debit card. You check-in to the movie you want to see, it loads the card with the correct amount of money, and then you swipe the card to purchase the ticket. (BONUS: If you are near AMC, get the stubs card and use that to get rewards!)
Fios Mobile. I don't know where I have been for the last year, but Fios Mobile is awesome. I use this app to schedule recordings on the DVR, delete recordings, see when TV shows are starting or coming out. It's so much easier to add and delete shows from my phone rather than using the remote.
Yelp. Honestly, I never really used Yelp until a few of my friends started saying how much they loved it. I am now hooked (or at least getting there), and I even became Elite this year! It's so helpful when we are traveling and want to see what restaurants are around us. We check the menu, prices, atmosphere, etc and then decide if we want to dine there. I also have looked for hotels, things to do, etc.
Venmo. This is one of the most convenient apps, especially for millennials.  We travel together, go out to eat all of the time, "pick up a bottle of wine" on our way to places and more, and this is the best way to split the bill. My favorite part of this app is the comment section where you say what you are sending money for. It's hilarious to see the emojis people use.
Do you have any of these cell phone apps?