I had an entirely different post planned for this Wedding Wednesday this week, but if I am being honest, I'm not ready to near the end of my own wedding recaps. By the end of June I will be finished with recapping my own wedding, and bringing tips, reflections and ideas to Wedding Wednesday instead.
As a wedding planner, there are so many things I want to share with brides, but I want them to be more personal, which means I will be sharing them here rather than on the Enchanting Events blog. With that being said, Wedding Wednesday will still be cohosted here and on Nikki's blog (so check back every week!) for a few more months at least.
This week, I want to share my favorite wedding moments from my wedding day. The ones that bring tears to my eyes when I look back on them, and give me butterflies just thinking about the emotions around them. The day happened in the blink of an eye, and I wish I could relive it over and over. Obviously, my favorite moment was marrying my very best friend, but besides our "I Do's" there are many other things that were just perfect. Here are a few of them!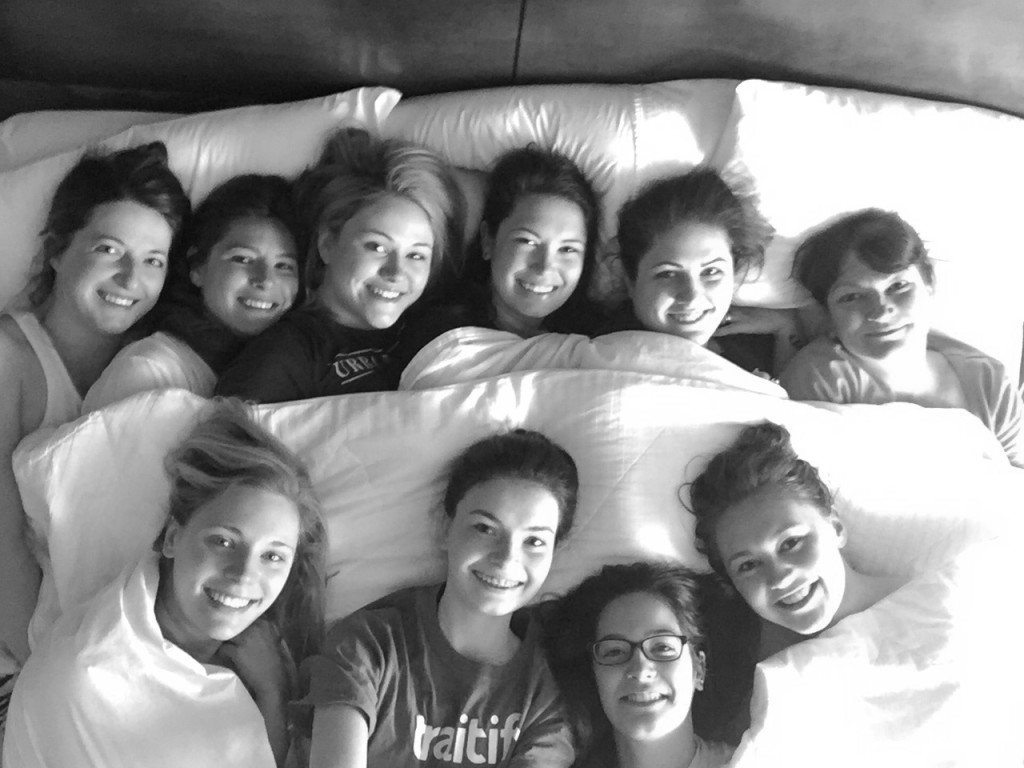 Waking up with my mom and sister, then being joined by my favorite ladies. The night before the wedding I had rented 2 conjoining hotel rooms near the rehearsal dinner location. We all went to the hotel and talked for hours until we started to fall asleep. I slept in bed with my mom and sister, and woke up with them beside me. Once we were awake, the rest of the gals climbed into bed with us. These few moments before we got ready and headed to Starbucks were the very best, I wish I could have all of them in the same room forever.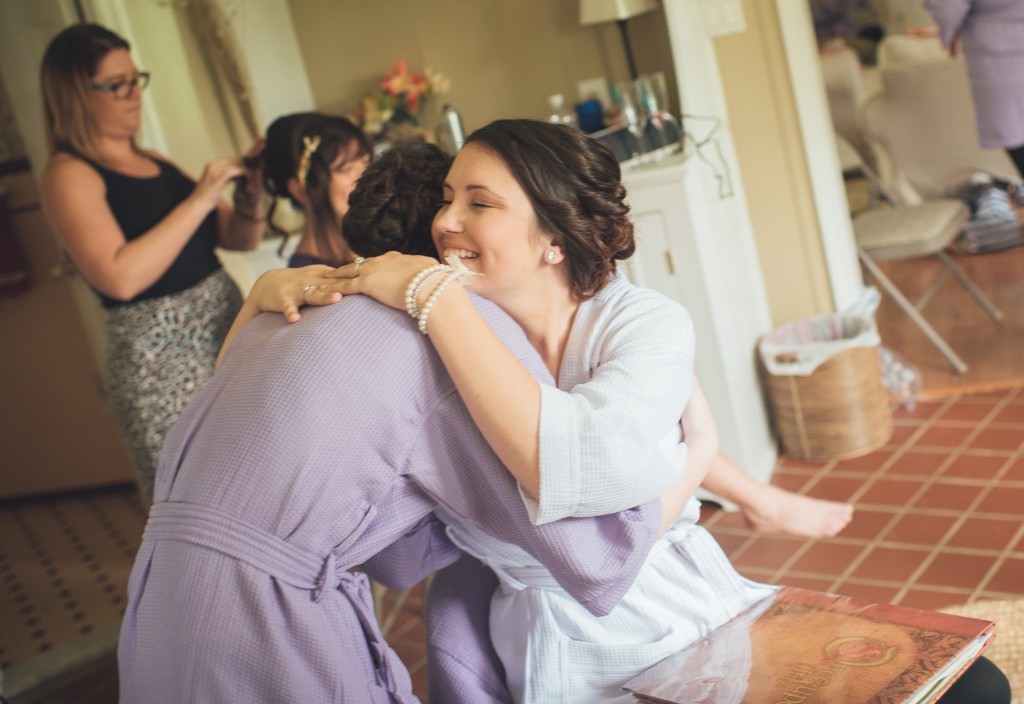 Surprising my sister with a flower crown. She had been begging me to have the florist to make her a crown, and I kept saying no because it didn't fit with our wedding theme. All the while, they were making one for her. On the wedding day, I had her close her eyes and gave her the flower crown, she was so excited. I wish I had photos of her wearing it during the reception!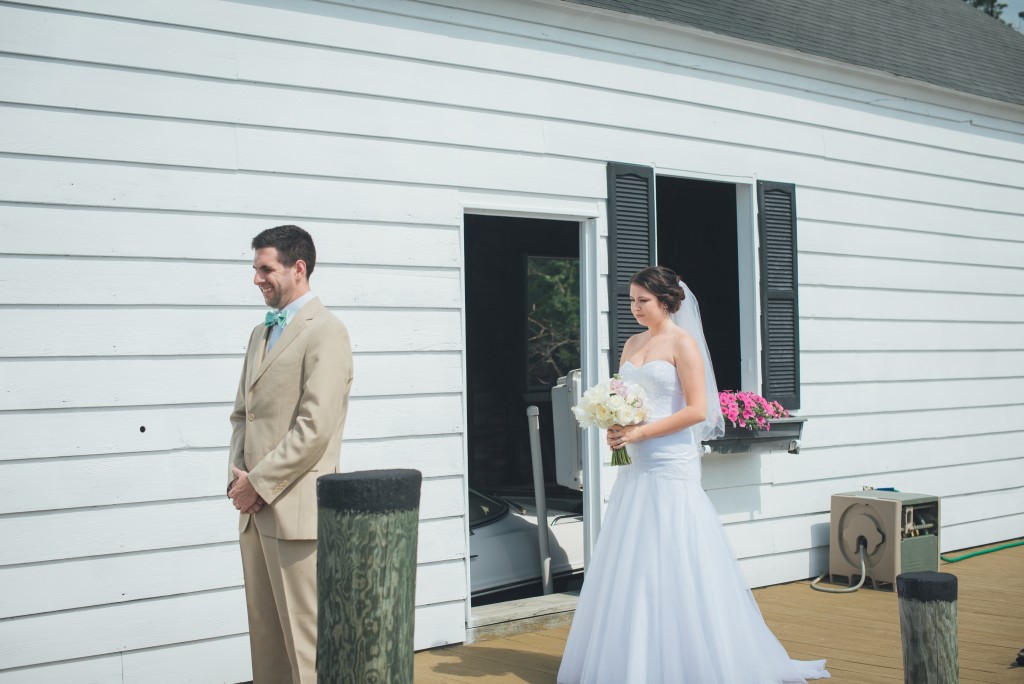 Our first look. I know this is an ongoing debate about not seeing the groom until you are walking down the aisle, but it is SO worth it. Not just for the photos, but for the moments you have with just your groom. I will have an entire post dedicated to this, but for now trust me- you should have one!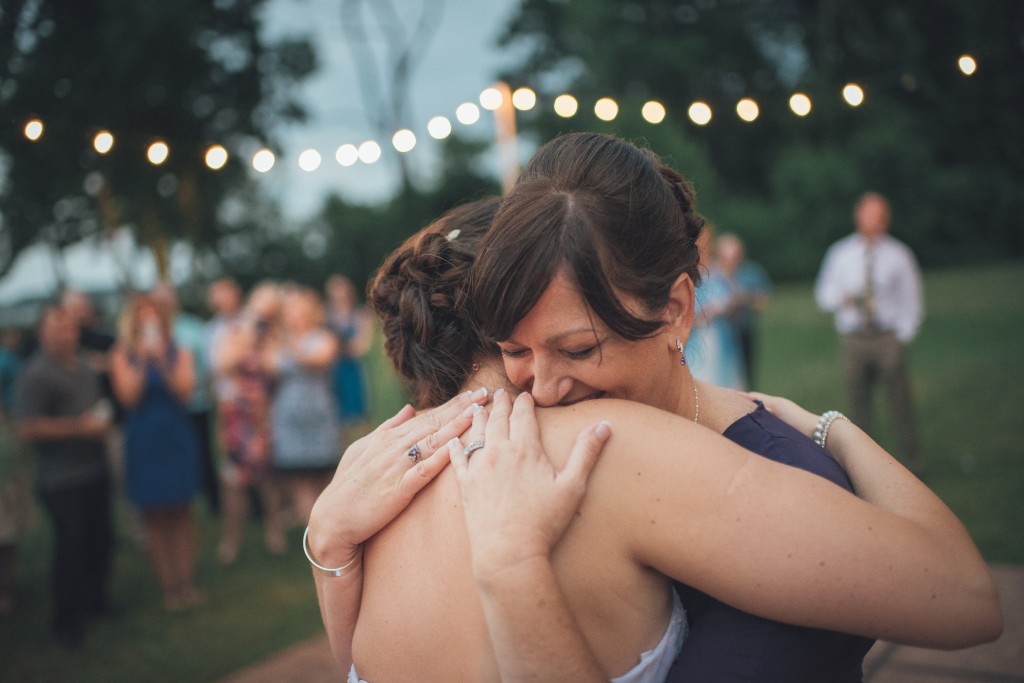 Dancing with my dad, and then my mom. I mentioned before that I would have loved to have a formal dance with just my mom, but we didn't want to keep adding things to our timeline. Right after the mother/son dance, she had I Hope You Dance remixed and we danced to that together. It meant so much to have a dance with both of my parents.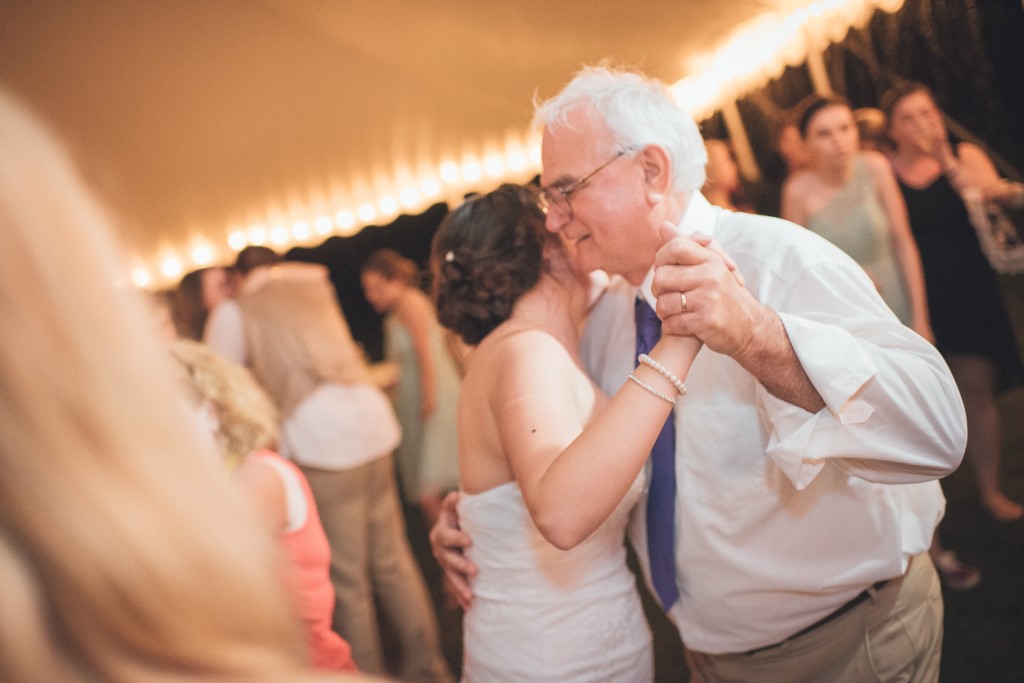 Sharing a dance with my grandfather. My pappy is my world, he has been my best friend since I was a toddler, always knows what to say, and will give the shirt off of his back to a complete stranger. He is the definition of a hero. He was feeling really out of it in the weeks leading up to my wedding, and he had just had a knee replacement. I knew he wouldn't be able to dance much, but he managed an entire dance with me and it meant everything to me.
Shots with my grandmother. Oh my, this was classic Mam. Every time I would walk by the bar, somebody was ordering a tray of shots, and they would offer me one. The last 3 times this happened, I was with my grandmother. If anyone questioned getting our moneys worth of the bar, she would be the first to tell you that we absolutely did. She really is the best I could ever ask for.
Do you have any favorite moments from your wedding?
---
Now it's your turn to link-up and share your wedding tales.
Nikki
and I love reading all about your big day, someone else's wedding adventures, or anything else wedding related. We just can't wait to read all about it!