The very last day of 2014, and the last Wedding Wednesday for the year. I am excited to get back to details of my wedding planning next year, but for now I will be posting some more wedding inspiration.
I love looking at pictures of New Years Weddings. They are all so sparkly and fun, if I wasn't set on a summer wedding, I think I would have went with a New Years one. I haven't decided which color combo is my favorite, black and white, gold and blush, or silver and white.
Confetti on the Save The Dates?! Perfect.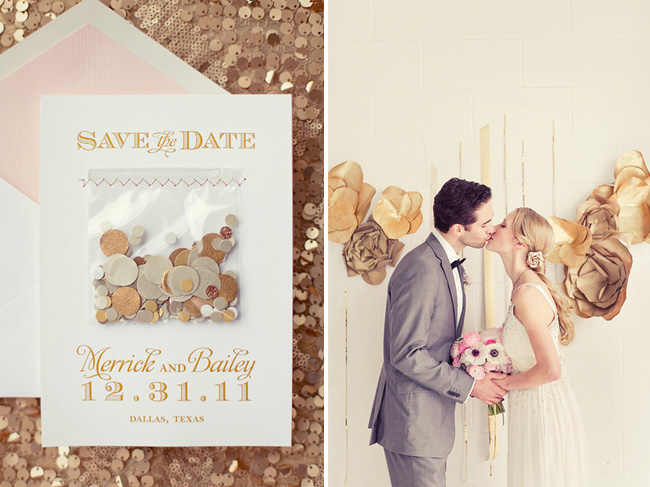 Make sure you supply your guests with fun party items!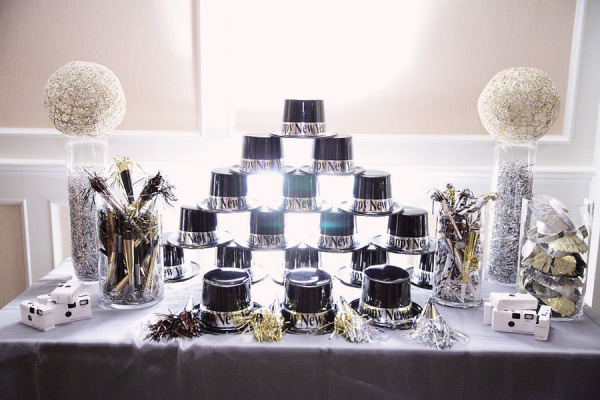 A little extra flair to the Groomsmen will carry on the theme. It also save's money!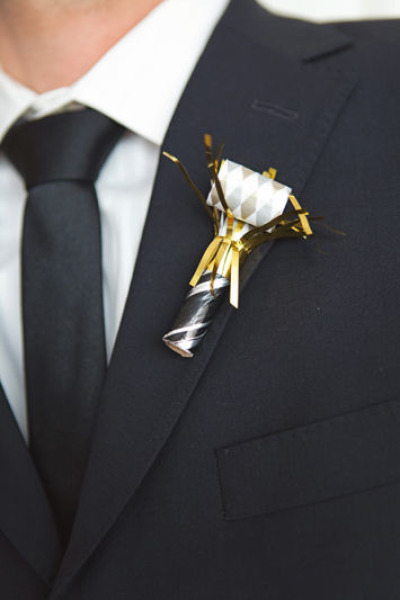 I love this idea! Bringing the fun into the bouquet is something fun for a NYE bride.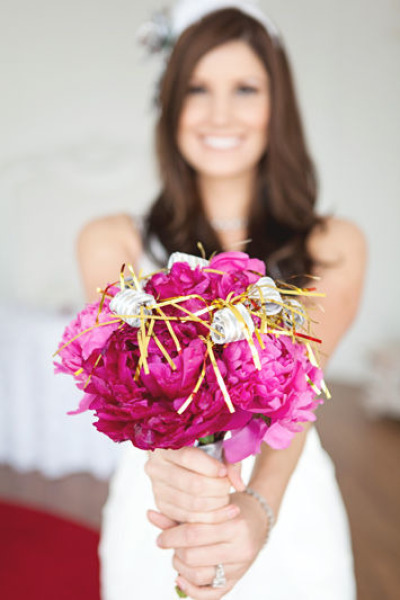 Such a clever idea to add a clock to the centerpieces!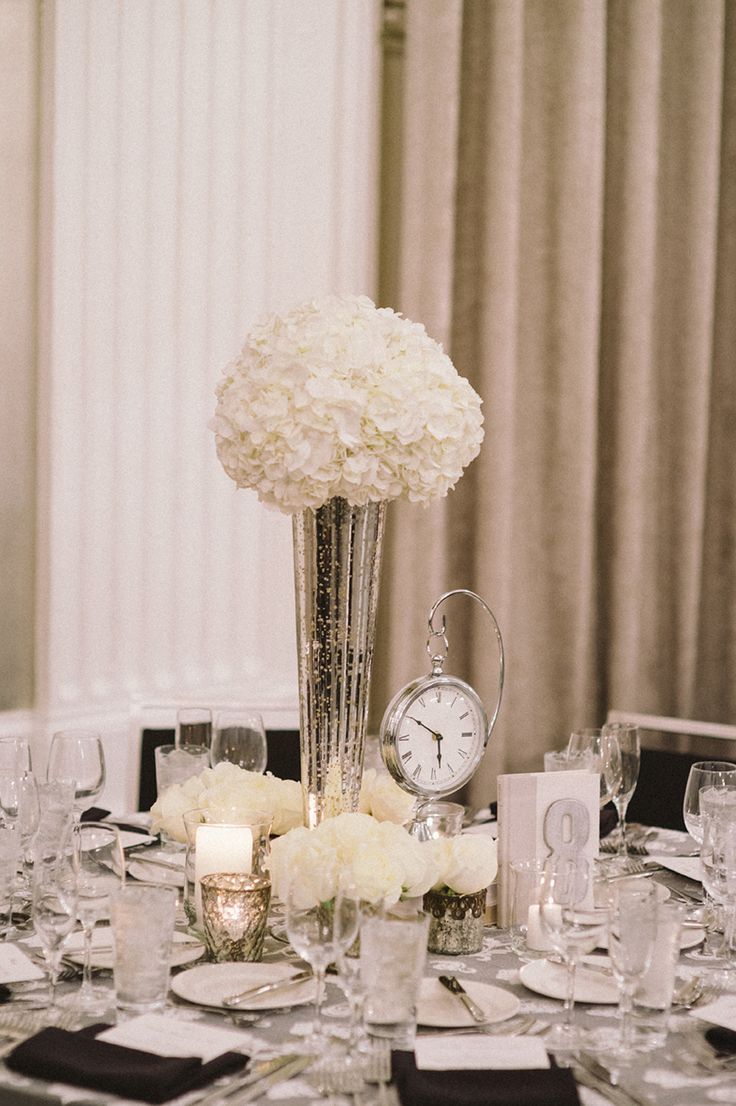 I loved looking at all of the different NYE weddings, I can't wait to see who gets engaged this year!
Happy New Year!!!
<div align="center"><a href="http://totravelandbeyond.com/" title="ToTravelandBeyond"><img src="https://lh5.googleusercontent.com/DuTUDWIem5UvRgTQOtJG5fpd1bgDDdkNlu3CnKG4iN4=s207-p-no" alt="ToTravelandBeyond" style="border:none;" /></a></div>