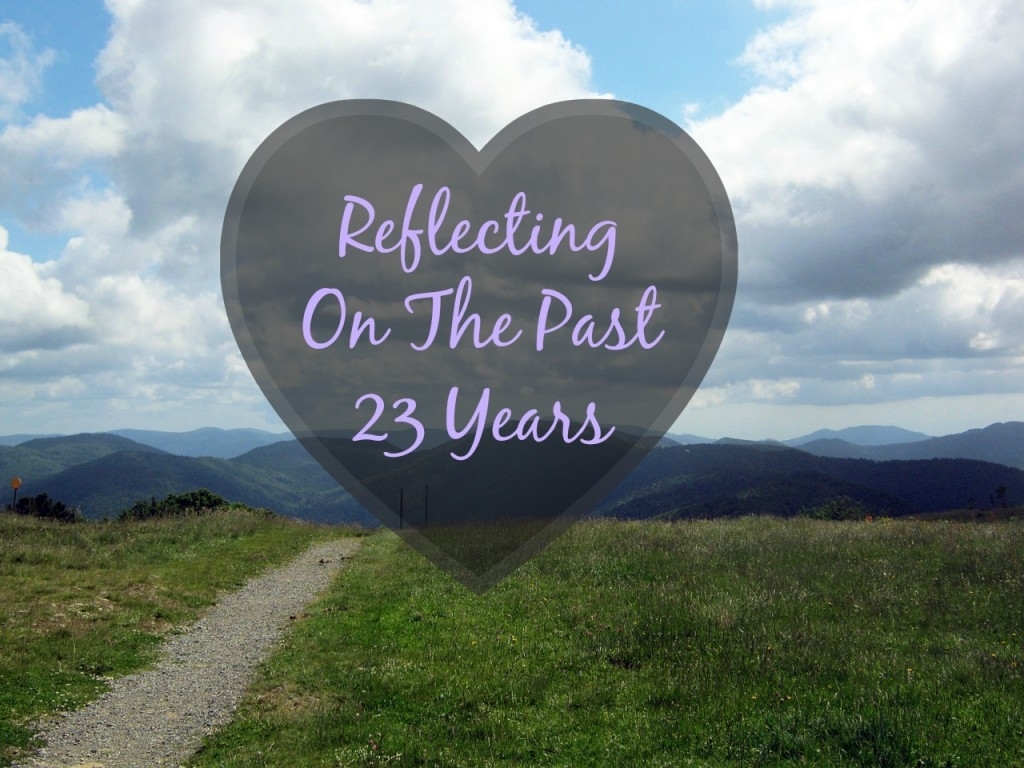 Next Wednesday I will be 24. This just seems so weird to me. From year 1-22 I have been excited about my birthday, had a countdown and made big plans to celebrate, this year I am not feeling it. I half blame it on Taylor Swift because she validated my want to be 22 forever, even before I was 22 or heard her song. I just thought it seemed like the perfect age, but here I am nearing the end of my early 20's and getting nervous. I'm not really sure why because I feel like I have accomplished big things leading up to this age, but I'm just not excited.
So to reflect on my first 23 years of life, I want to focus on some big things that I have done. There will be plenty of things left out because it would take me the next 23 years to mention every big moment, but here are some I can think of. I know that 24 will be a great year, but the first 23 were great as well, so I will cross that bridge when I get to it.
1. I become an older sister to 4 awesome siblings. I was an only child for the first 7 years of my life, and then when my sister was born it changed many things. Then 4 years later the first of my younger brothers were born, for the following four years I had a new brother every 2 years. I am so thankful and proud to be their big sister and I hope they have enjoyed where life is taking them so far.
2. Remained best friends with my mom. We have had our fair share of fights, and have not talked for a month at a time, but I would never turn my back on my mom. She has been there for me through it all and I can't thank her enough for that. We continue to grow our relationship, and we will be fully running a business together within the next several months. I am so excited for what that has to bring!
3. Family means the most, but friends can become family as well. It isn't just blood that ties people together, friends can become just as close if not closer than members of your family. I am blessed to have this in many of my friends, I know that they will be there through it all and the strong bond is unbreakable.
4. Befriend and older generation. Being homeschooled gave me an opportunity to be around an older generation more than kids my own age. I was able to have an amazing relationship with my grandparents, their friends and my parents friends. I am thankful for this because I was able to see things from a different perspective throughout life.
5. I fell in love. Some would say in the last 23 years this happened twice, which it kind of did. The first love I had was able to show me a glimpse of what it could be like, but when I met Dave it was amplified. I didn't realize one person could care for you so much and mean everything to you in such a short amount of time.
6. Distance really does make the heart grow fonder. Being away from people opens your eyes to respect them more and be more excited to see them the few times you are able. Several of my friends have moved away from Maryland recently, but that hasn't changed our friendships and we are able to pick off where we left off every time.
7. Wine solves a lot of things. I didn't really have a taste for wine until about a year ago, and I still don't like red wine, but a nice glass on a chilly day in front of the fire is perfect for me. It also reminds me to calm down and take things slowly.
8. Being an over-planner isn't always a bad thing, but it isn't always a good thing either. I am learning to leave some time open to sit back, relax and be spontaneous. Dave hates having a full schedule, so I am leaving some time for him to decide things to do.
9. Traveling is my favorite. I have always known that I enjoy traveling, but once I went to Europe I really realized how much I love it. I dream of new places all of the time, and would be totally fine with putting every penny I can towards another vacation. I hate coming home from one vacation and not knowing where life will take me next.
10. I enjoy writing. The world of blogging was opened to be soon before I turned 23, and I love it. I never expected to have a blog or want to share my life with anyone I have never met in person, but I am so happy I have. It's been really fun getting to meet new people, share my experiences and learn new things from others. I am excited to keep this adventure going.
11. Getting engaged! There was no way this was being left off of the list. 24 will bring marriage and the start of a new adventure, but I will always be thankful for 23 for bringing me such a spectacular day.
12. Start my own business with my mom. I already mentioned this, but it deserves it's own mention. Two years ago I decided what I really want to be "when I grow up" and that is an event planner. I fully enjoy every aspect of it and can't wait to take our business to new places.
How did you feel about turning 24? A mini almost quarter-life crisis?