If you would like to read part 1 of Olivia's birth story, read it here.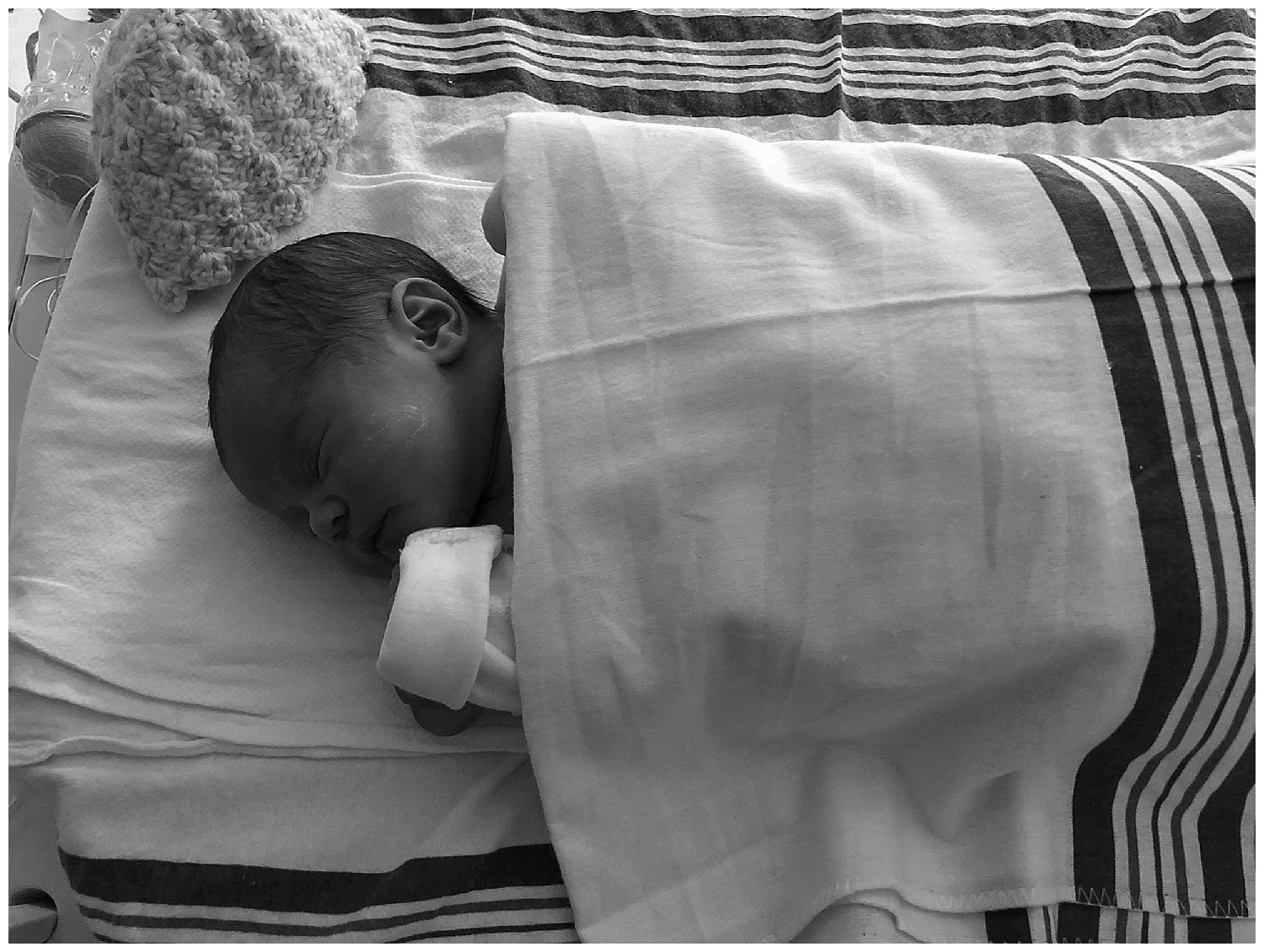 After the delivery process was over I felt emotions that I can't even explain. I felt calm, joyful, excited, and not the least bit tired, just a little worn out. I was so ready to have Olivia back on my chest to attempt to feed her. After a little while, they brought her over to me and explained her low blood sugar and high breathing rate. Because of the combination of the two, I wouldn't be able to feed her unless both changed. However, skin-to-skin was a possible fix, so she laid on my chest for a while. The nurses said it could be a few hours until they saw a change, and if after an hour and a half there wasn't a change they would decide what to do. After hearing that news, we decided to allow our families to come back and meet Olivia.
Dave and my mom went out to the lobby to let everyone know that Olivia had arrived, and my sister stayed with me. Our first visitors were my dad and Dave's parents, a little after 3 am. After a little while, my dad and sister traded places with my grandparents. The moment my grandparents seen Olivia really sticks out to me. It's somewhat rare to have the chance to meet your great-grandparents, but I had the luxury with a few great-grandparents and now Olivia will have that as well. While they were in the room we asked the nurse if skin-to-skin with Dave could be helpful for Olivia's problems and she said it might be. Dave jumped at the chance to finally hold his daughter and my heart grew 10 more times. My BIL (Dave's brother) and SIL soon came in to meet her and it was special for them to see her while Dave was holding her. It was the sweetest moment when each person met Olivia. Our families became grandparents, aunts, uncles and great-grandparents right in front of our eyes.
After a little while of Dave holding Olivia, the nurse came back in to check on her vitals. Unfortunately, the skin-to-skin wasn't enough and the NICU pediatrician wanted to see her and develop a plan. Once he ran a few more tests, we were informed that he had to take her for at least 6 hours. Yet again, this was another God moment for me. While I was instantly saddened to know I wouldn't get to feed her or see her for several hours, I felt peace knowing she needed to go where she could be best taken care of. At that time it wasn't going to be me, but that would be okay. We have the rest of her life to give her all of our loving care.
The pediatrician talked to me about her feeding options while she was away from me, and we decided to have them try donor breast milk. Neither of us had any concerns about this and instantly knew this was the option we wanted to pursue. At that moment, it didn't matter how Olivia received food, but I knew it was important for her to have breast milk if I was going to try BF later.
Dave left with the pediatrician and Olivia to get her checked into the NICU, and my mom stayed with me. My nurses came back in to see how I was doing and prepped me to be moved to the post partum rooms. It was a blessing being able to stay in the L&D suite for this long after delivery, most of the time they keep you for an hour and it had been about 3 hours at this point. Since I still couldn't feel my legs, the nurse had to insert another catheter, which was a bummer but it was nice to be able to stay in bed instead of constantly going to the bathroom.
I changed into the delivery gown I brought, and my mom gathered all of our items. Right as we were leaving, Dave came back into our room. He was visibly upset after seeing Olivia in the NICU with tubing and monitors, and I tried to comfort him with the fact that she was truly where she needed to be.
We were wheeled to the post-partum room. At this point our families were still in the lobby waiting to find out about Olivia. Since she wouldn't be joining us in our room for several hours, they all decided to go home and nap (as it was 5 am and hardly anyone had slept) so we did the same. We were able to sleep until about 9 without being woken up, but when we did wake up all we wanted was our baby!
Dave went to see her in the NICU and find out how long she would be there. Her vitals were getting better and they expected another few hours and she would be released to us. The doctors (and our families) told us to try and sleep, but we couldn't, we wanted our little girl and the anticipation kept us awake. A few hours passed and Dave called the NICU, they said it would be an hour and she would be sent to the nursery to be brought to us. By 10 am, our families were filling the lobby again, waiting to see our sweet girl.
The lactation consultant stopped by for a visit and recommend I try to pump in order to get milk flowing by the time Olivia was in our room. I pumped twice, with no success, which scared me for what would happen when she needed to eat.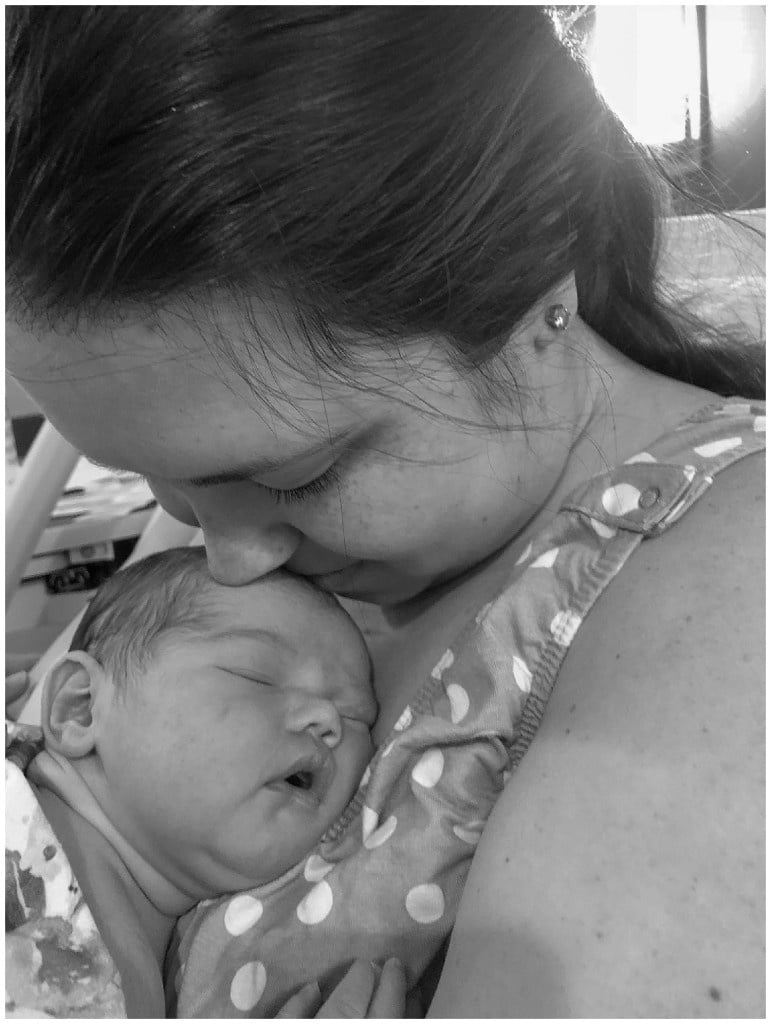 Around 2 pm, Olivia was finally brought into our room! We had about 30 minutes with her before our families started coming back to see her and hold her. During the time I was able to try and feed her for the first time and she latched on right away with no problem! The colostrum also started dripping which was a great sign that she would get what she needed. I cried tears of joy knowing that things were working with my breast milk and also with Olivia. She knew exactly what to do to fill up her tummy.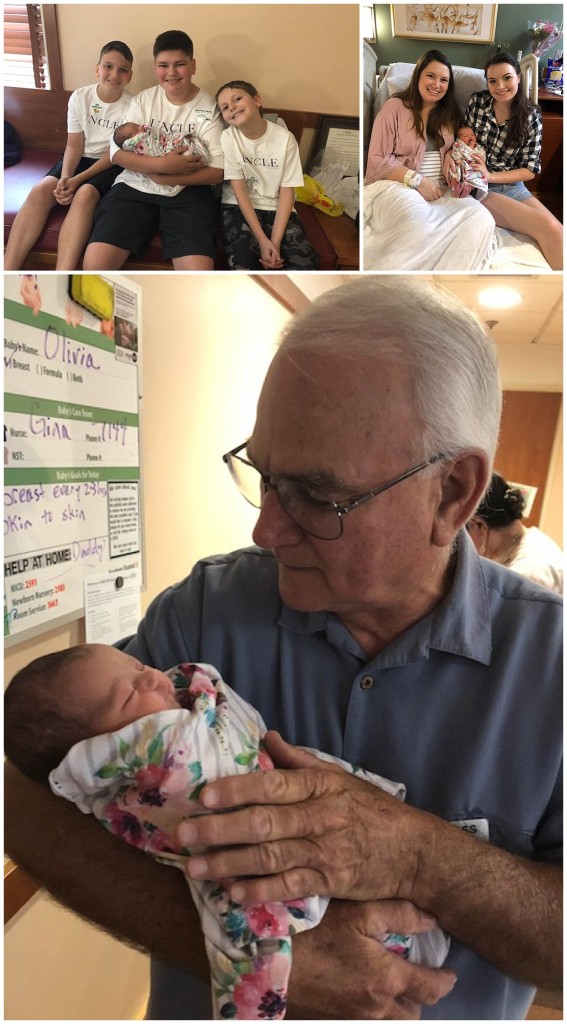 We had visitors for the next several hours between our groups of families. On her first day she met her grandparents, all three of my grandparents, my brothers, my aunt, my sisters boyfriend, my cousin Meghan, my best friends Gina and Hayley, and Uncle Josh.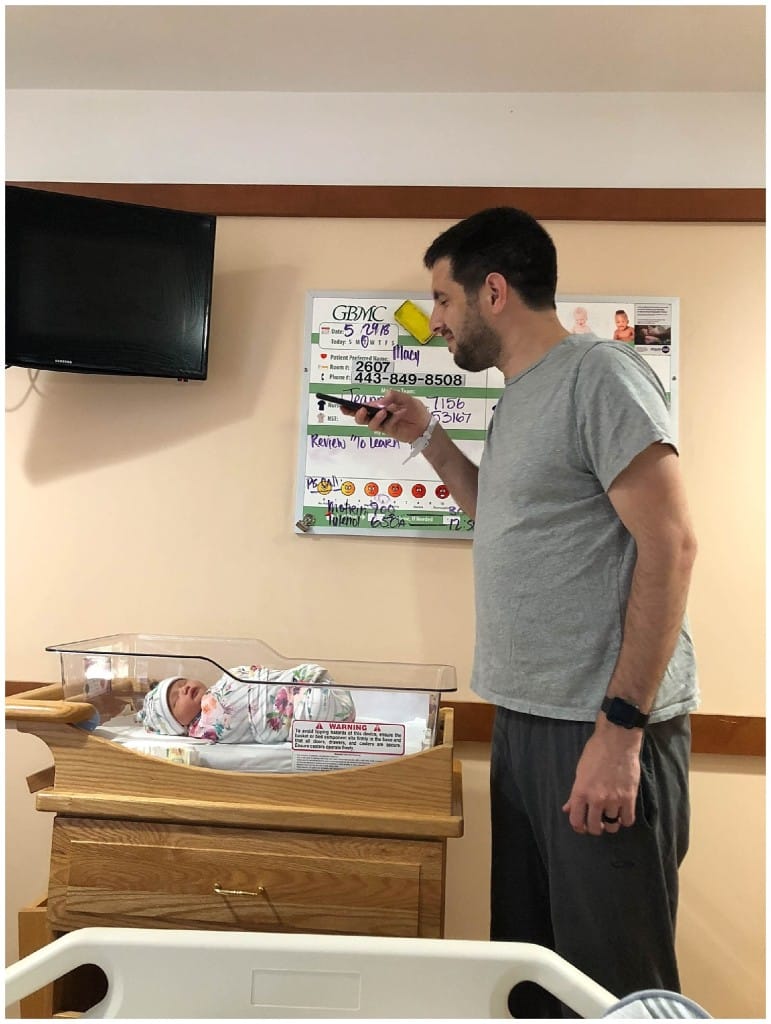 Dave and I discussed how we would handle the "night shifts" and we decided it would be best for us to take advantage of the nursery while we could. We had a few emotional days so if we could get some sleep, we wanted to. However, I wanted to keep her in our room as long as possible. Dave fell asleep around 10 pm but I stayed awake until 11:30 just holding our little girl. I LOVE that precious time that we had on our first night. She looked me right in the eyes as I talked to her and cried over her beautiful little face. It was absolutely perfect.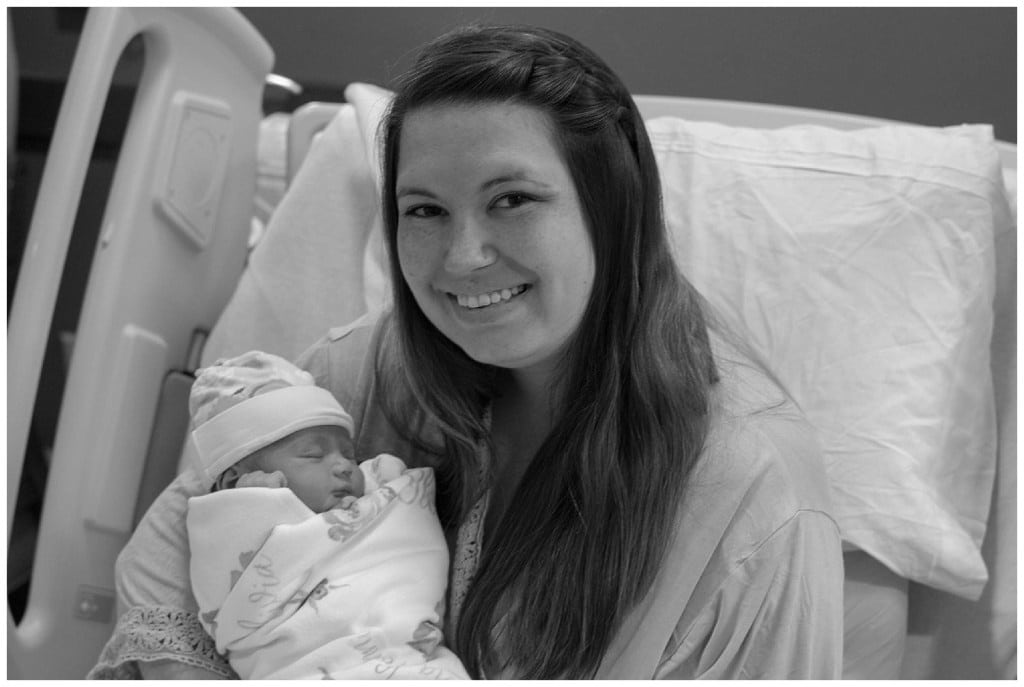 The next day my mom and sister came to visit, and then two of our best friends, Tyler and Karen. It was nice to have a slower second day as we were adjusting to life. My doctor came to check on things and let us know that we would be staying an additional night due to the timing of my delivery and Olivia's NICU stay, so we tucked ourselves in and followed the same routine as the night before.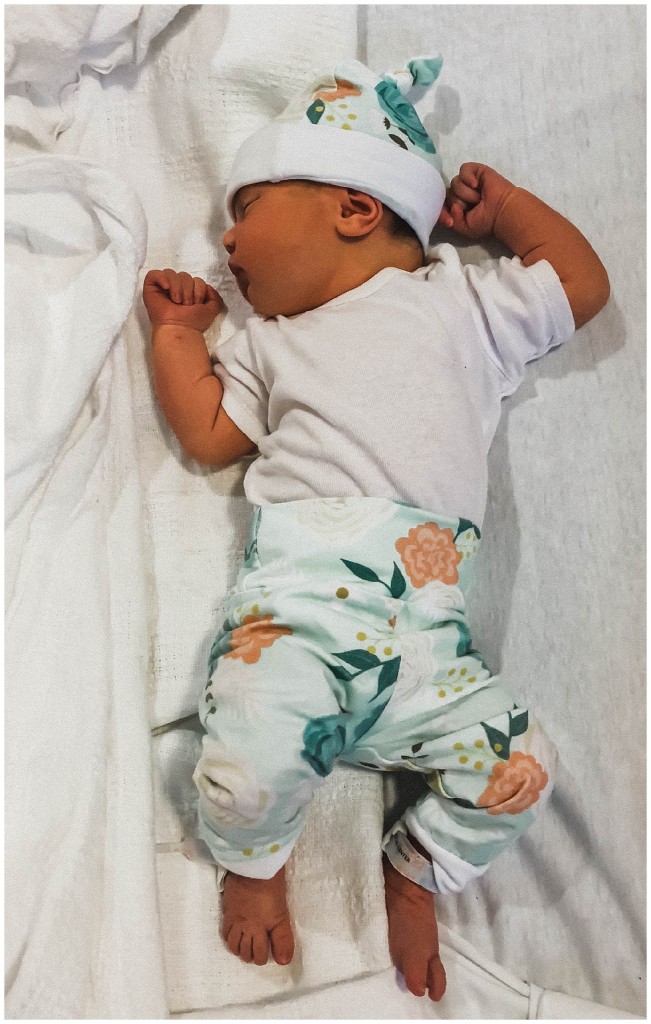 On Wednesday, May 30th, we were on our way home! I'll be sharing some more posts about her first week at home and the essential newborn items we needed (and still need) in the upcoming weeks. I have so many baby posts on my to-do list, looks like I am a mommy blogger for the time being 😉