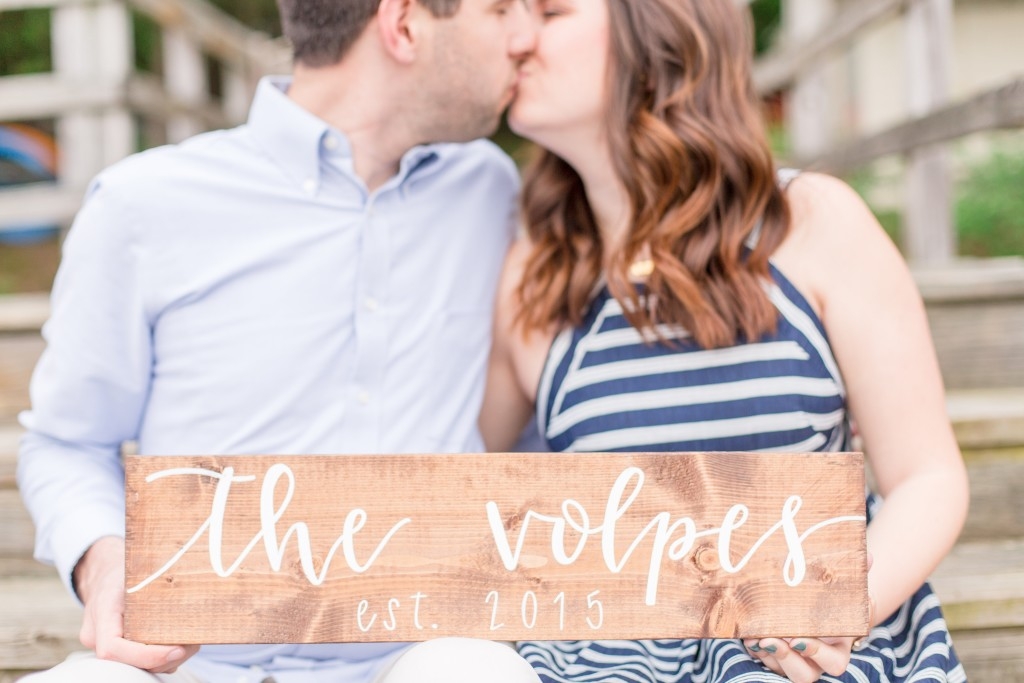 A few weeks ago we had one of the best date nights. We met with Mandi from Chesapeake Charm Photography and celebrated our one year anniversary with a photo shoot. I have to admit, it feels so weird to be having our photos done on the other side of our wedding. How did that year pass by so quickly?
I have always known that I wanted to celebrate our anniversary every year by having photos done. We may not look that different now for our one year anniversary, but in time our family will hopefully grow and we will change, and I want those changes to be documented in photos. I want to be able to see the progressions through images, because they mean so much to me. An image speaks much more than a thousand words in my opinion.
We met Mandi at Quiet Waters Park in Annapolis and spent some time walking along the waterfront, where we found the most amazing mint boats (my heart was so happy), and then wandering the rest of the park for some more photos. The thing that stuck out the most to me was when Mandi told us to dance on the dock, even with no music. She likely didn't know this, but it was in my vows that one of my favorite memories of our relationship was when me and Dave danced to no music in the movie theatre. I had to hold back my tears when she said that, it just meant so much.
We had such a great experience, and I am in love with our photos. We laughed and talked throughout the session, and I'm so thankful to have met Mandi through this creative business. She seriously rocked this! Of course we had to do some of the Pinterest things, like hold our wedding photo.
Handlettered sign: Chelsea Olsen Handlettering 
All photos by: Chesapeake Charm Photography