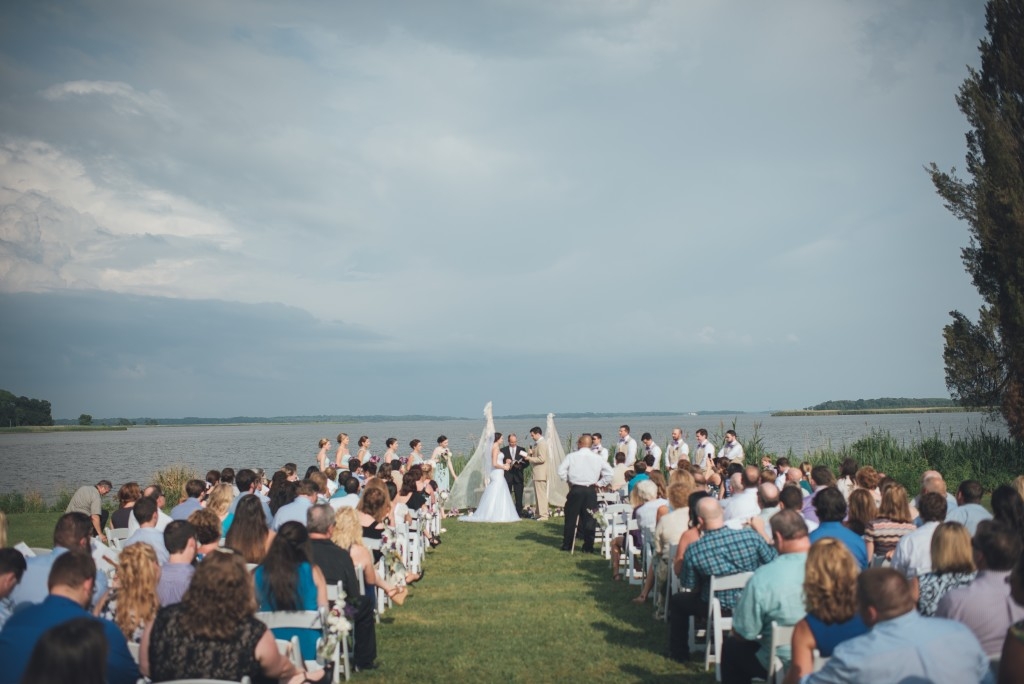 Before the holidays, I recapped what it was like right before we were walking down the aisle. The moments shared between us, our family and close friends meant so much to me. This was already the best day ever, and the most wonderful thing hadn't happened yet. Walking down the aisle was exciting, scary, and a blur. I remember thinking that I should make eye contact with some people, but I couldn't. I squeezed my dads arm, and focused on Dave at the end of the aisle.
When we made it to the end, our pastor asked who was giving me away. This was something I had thought about leaving out, but I am glad we did it. My parents are fully trusting Dave with my heart, and leaving us to take care of each other. After my dad walked away, things really started to hit. I felt like I was going to cry, but looking at Dave and seeing how happy he looked made everything wonderful.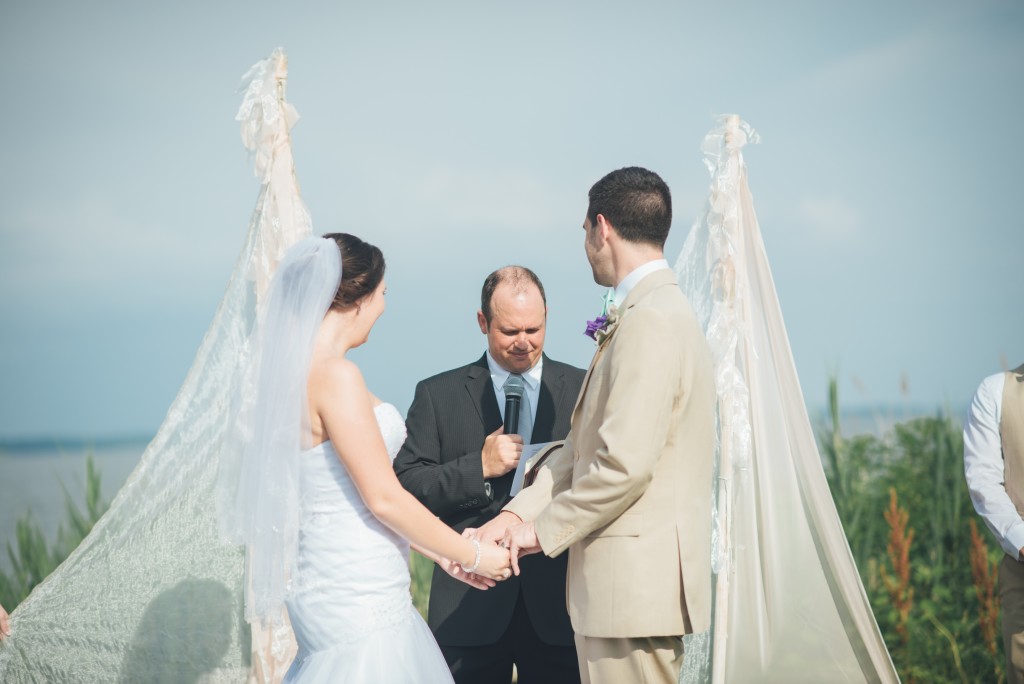 The pastor talked about how building a marriage starts with your hands, holding each others hands and relying on each other, all the while focusing on God. After praying, it was time for our vows. We both had our own vows, and I am really happy we did this. Dave actually gave me an amazing 6 month anniversary gift that had our vows on them. How did I end up with such a perfect guy?! I was incredibly nervous that our vows would be really different and not sound right together, I also had no idea where to start. So I googled "how to write your own vows" several times before actually starting. In the end, I loved how they both turned out! Dave shed a few tears, and I nervous laughed anytime I thought I was going to cry…
Daves Vows:
Macy Nicole, from the first time I saw you I knew that there was something amazing about you and with every moment we spent together I fell more and more in love with you. It started as just a group of friends having the best summer ever, but little did I know I was having the best summer with my future wife and soul-mate. I was drawn to your crazy, loving, spontaneous, and carefree personality . I knew no matter what I could not let you slip away. After that summer I knew before we even started dating that our relationship was going to be an amazing adventure and now we are about to start the best adventure of our lives together.
On this everlasting adventure we are about to take,
     I promise to love you with all my heart,
     to be by your side every step of the way,
     to make you laugh when you are sad,
     to help you achieve your most wildest dreams,
     to always keep you on your toes,
     to help you through your Ravens addiction,
     to always be your travel partner while we travel the world,
     and I promise to love you forever and always, to infinity and beyond.
My Vows:
Dave, from the moment you walked in the door I knew you were special, I even called dibs in case anyone in the office were to feel the same way. You have made me the happiest I have ever been, stood by me through the highs and the lows, and dealt with what life throws at us all by my side. I never expected to be standing here one day saying the most important words and becoming your wife, although I dreamed of it. God has blessed me with the greatest gift to be here in front of our friends and family taking you as my husband. You are what I have always prayed for and dreamed about, you helped me find more joy in everything and I will always cherish that.
I love your captivating happiness and the songs you sing to SharkBait
I love that you care immensely for everyone around you, and the way you put up with my Ravens obsession
I thank you for never giving up on me and always being ready for another adventure
I thank you for hugging away all of the tears and again reminding me that I couldn't have made a better choice to be with you forever
I promise to be present in all things, love you unconditionally, stay by your side forever and let you play video games most of the times when you want
I promise to be the best wife I can be, to try and remember that not everything needs to be planned out, although most things do
I will always encourage you, laugh with you, pray for you and comfort you
I will be honest and faithful, and my love will only grow through good times and bad
I cherish the memories we have made thus far from the many adventures we take, to simply dancing in the movie theatre when everybody else has left. I can not wait to be next to you through it all to see what this wonderful life has in store for us. Dave, I am so excited to have you as my husband, best friend, confidant, and partner from this moment and through everyday that is yet to come. I love you to infinity and beyond, plus two. 
Our ceremony meant so much to me. I am so happy to have had these moments, those words and all of the memories. After our vows, we exchanged rings, and there you have it…you may kiss the bride! ALL THE HEART EYES.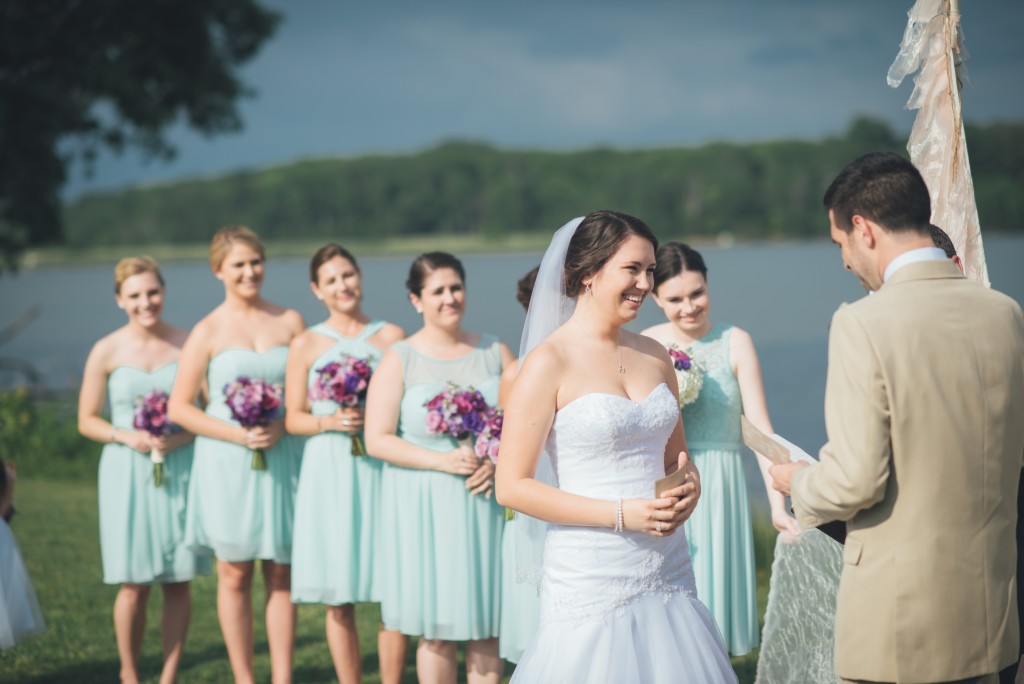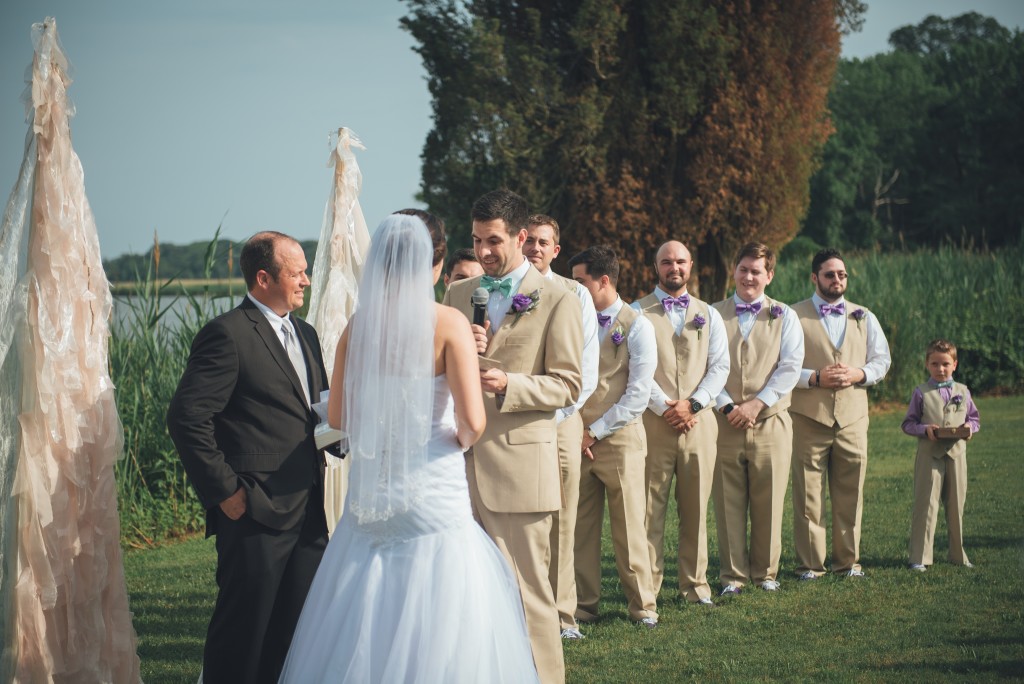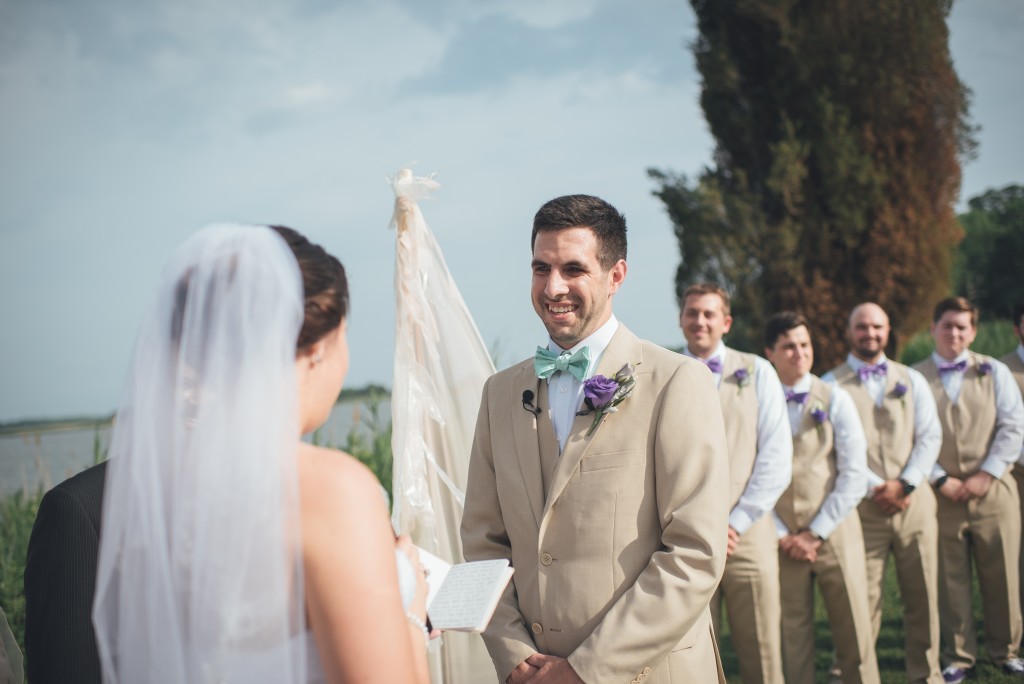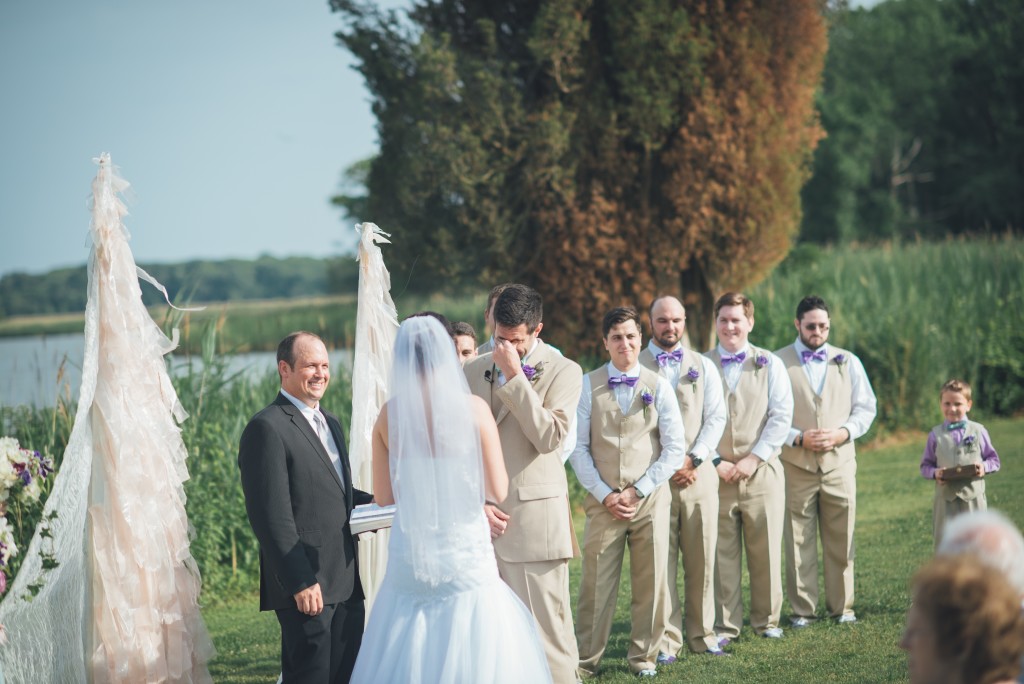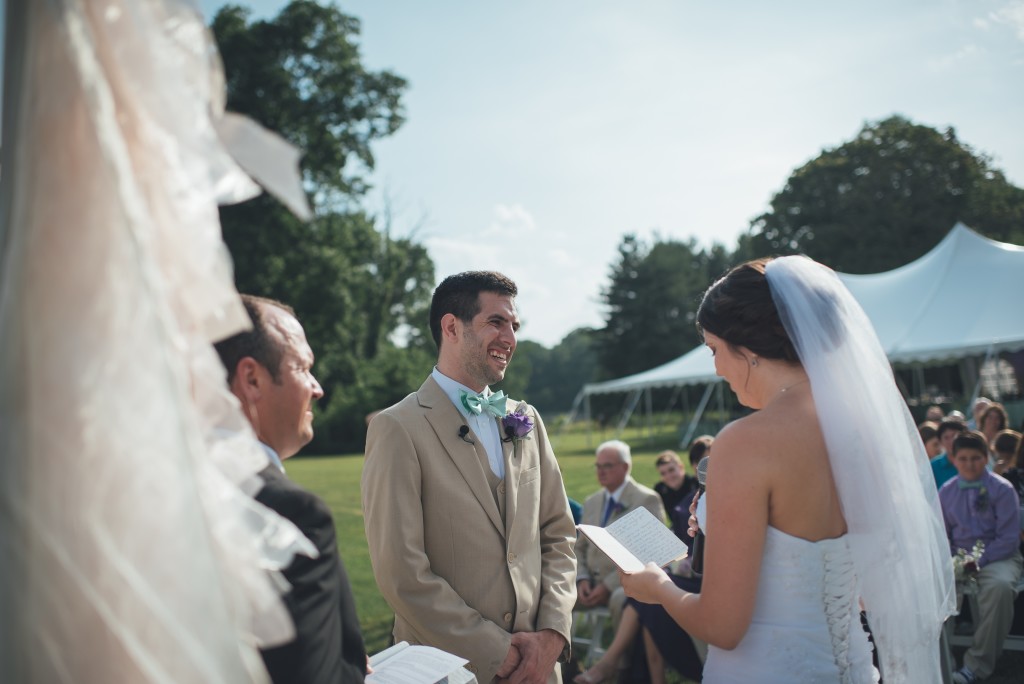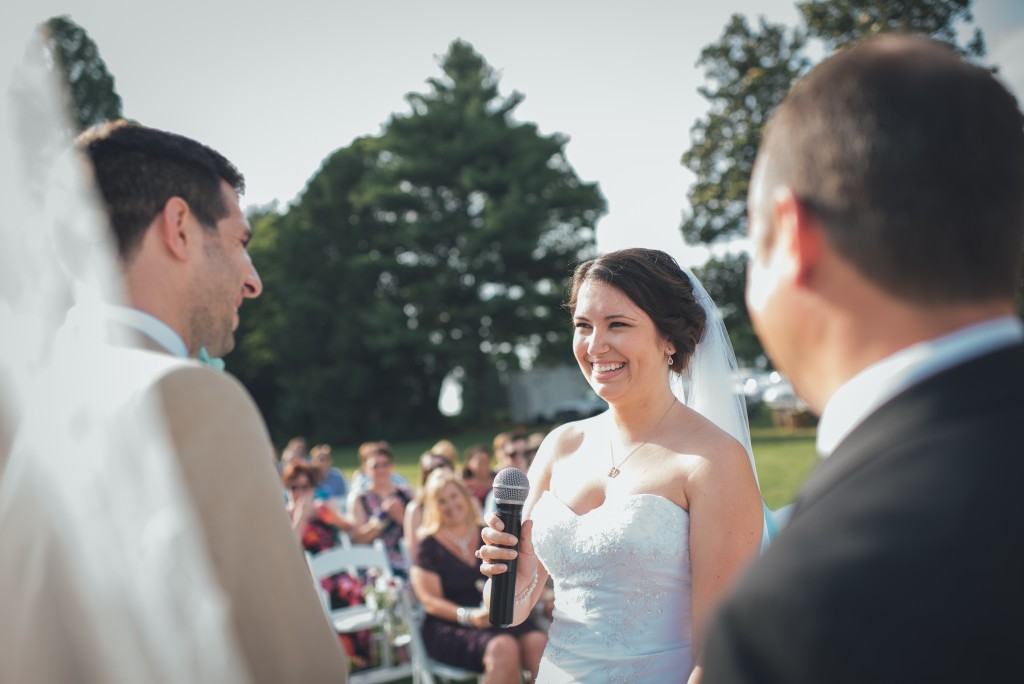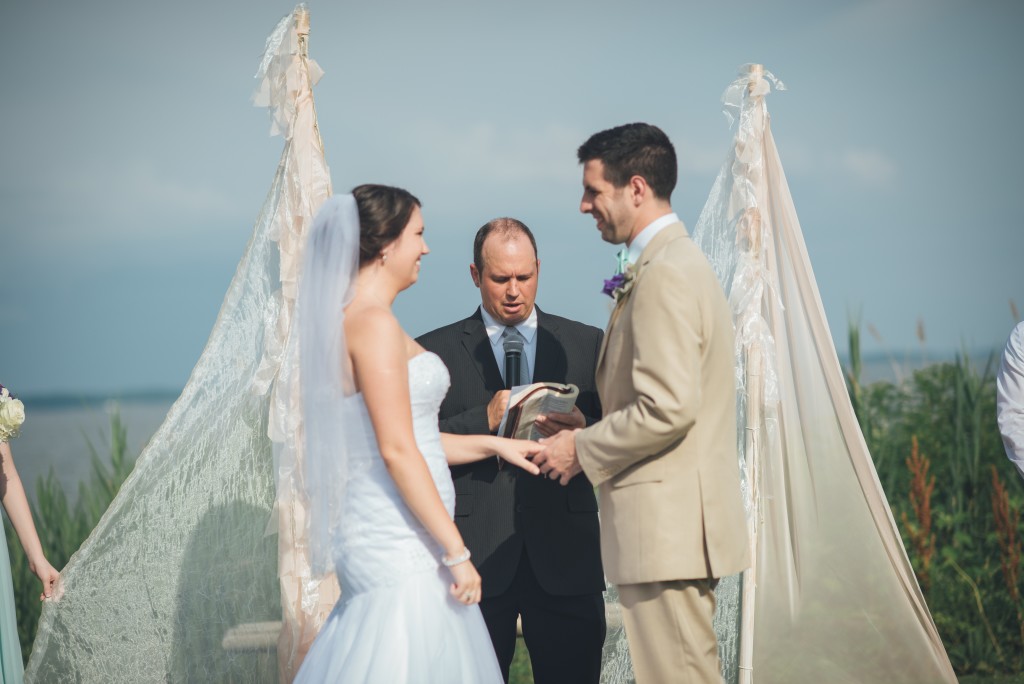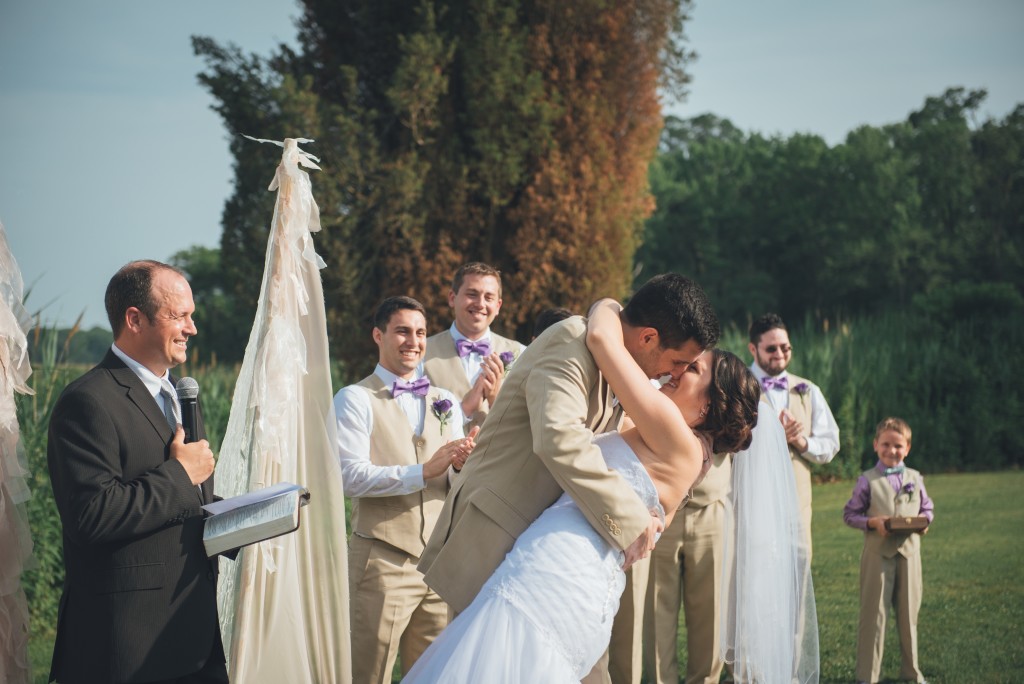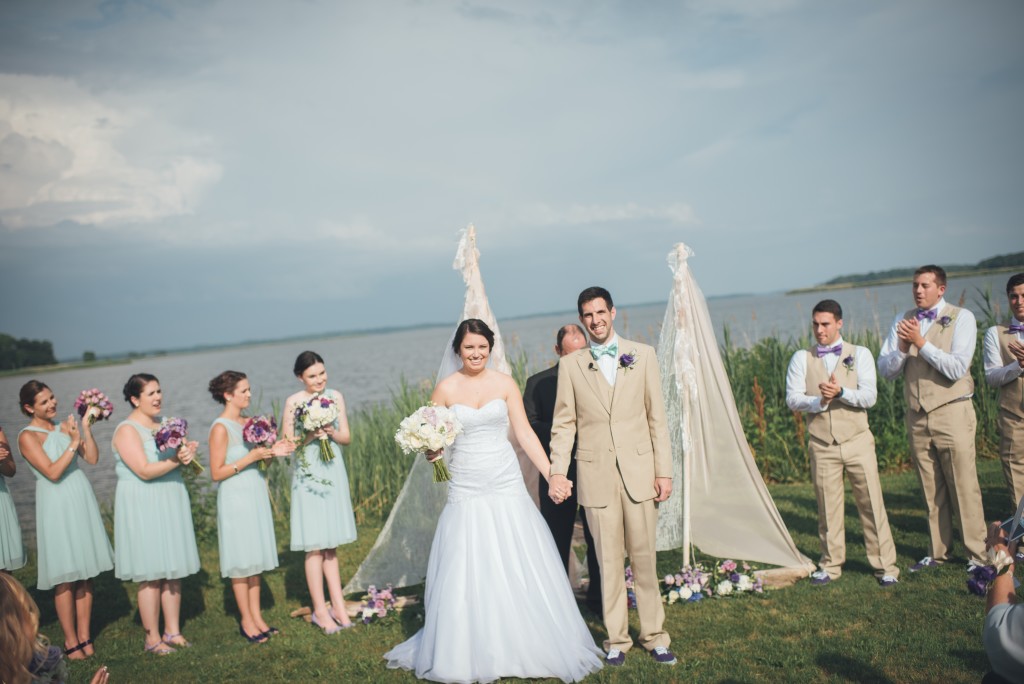 ---
As always, we would love to have you linking up with us and sharing your wedding inspiration, stories and photos of your own! Just please remember to link back to either mine or Nikki's blog in order to keep the Wedding Wednesday fun going around.