I am so excited to be linking up with Sarah and Helene for their first #TotalSocial linkup! The first link up is about "Firsts"!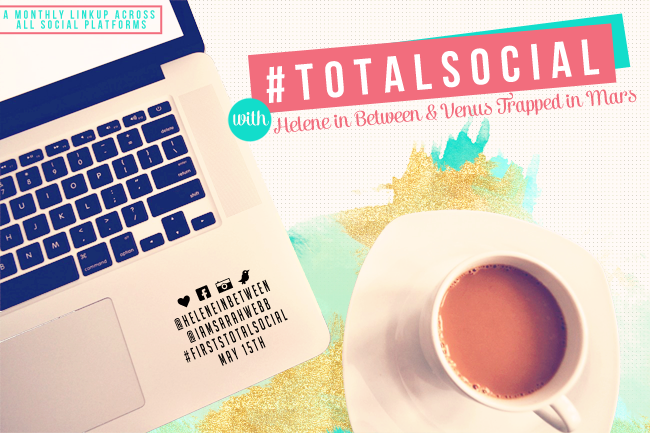 Lucky for me, my birthday falls on Presidents Day or Presidents Day weekend quiet often, which means an extra day of drinking. My 21st birthday was a Saturday, and that meant 3 nights in a row of going out. This was much easier said than done because I am pretty sure the 2 hours we were at the bar after I turned 21 were a mess and I didn't even want to get out of bed on my birthday. Although I pulled myself up (around 11am) went to get my new license, had lunch with my family and then prepared for another night of "fun". I have no idea why, but I saved up $600 for I could have a limo that night to take me and 10 of my friends downtown and bring us back home. In hindsight, I totally could have used that money for something else. I felt even worse the next morning that I had the day before, I could hardly move. But guess who had another night of bar hoping ahead of her! This leads me to the point of the story.
Everyone I work with is older than me, so once I finally turned 21, it was a great excuse for all of us to go out. Honestly, I just really hoped Dave would show up. He had just started as an intern a few weeks prior, and I didn't expect him to come to some random girls 21st birthday celebration. I had told him our friend/coworker would be able to take him home if he found a ride down, but I still didn't expect it. So needless to say I was speechless when he walked in, and it meant even more to me that he was wearing purple. We bonded over Natty Boh's, shots, and funny conversations that I don't even remember. Then for some reason I wanted this cap that was nailed to the table, Dave broke his key getting it off. Over 2 years later, I still have the cap and the key is still on his keyring. Soulmates? yes.
Everything went fine and dandy until the shots kept coming, I knew I needed to stop but I guess nobody else did. Since they kept coming, I kept doing them because I felt the need to impress Dave with my drinking abilities. The bar finally started to close and we started to leave (I think Dave was practically carrying me). I somewhat remember walking to the parking garage, finding it closed and locked and one of my other friends/coworkers offered us all a ride. Lets just say it's awesome that he had a truck, and somebody grabbed a trash bag for me. I was stretched across 3 laps, and holding that trash bag tight right on Daves lap. Totally love at first sight.
One of my favorite photos of us even came from this night!