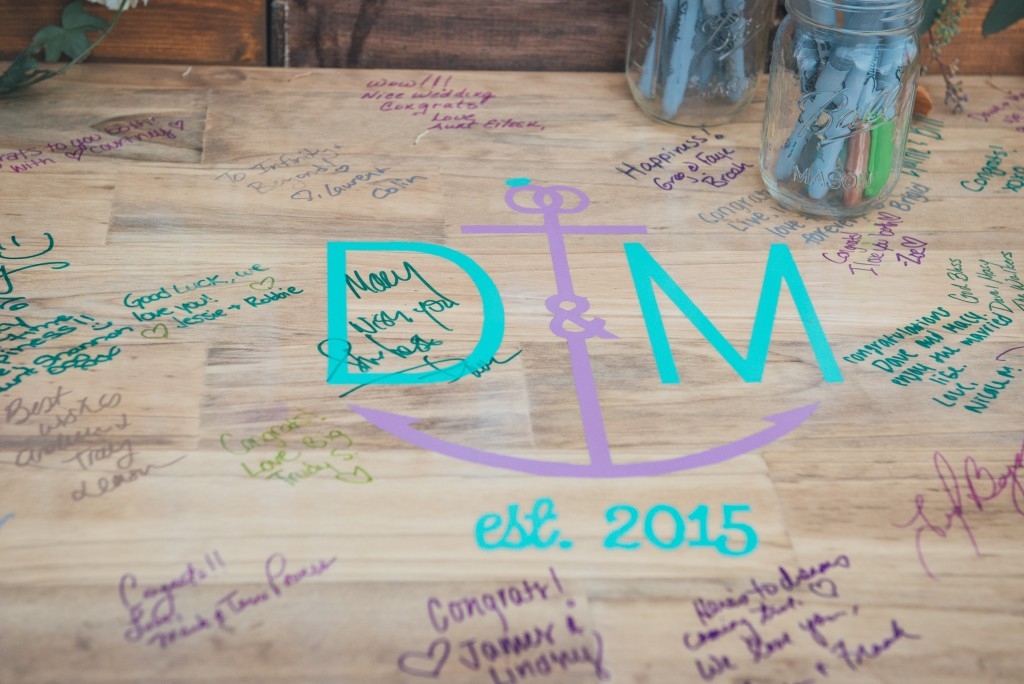 After working in the wedding industry for several years, you start to see every kind of guest book imaginable. I quickly realized that I didn't want the general book for people to write their well wishes, because honestly it would just become a book stuffed into a closet somewhere. I really wanted something we could display and look at for years to come, but I didn't want just a photo of us either. After searching through Pinterest for hours, looking back through photos from previous weddings, and talking to Dave about it…we still had no idea what we were going to do.
We turned to our wedding logo and decided that whatever we went with, had to have our logo somehow included. We went back and forth between a few things: a pillow, canvas, blanket, and a few other things. But then one day I was in Annapolis and stumbled upon a large piece of wood with an anchor on it. I knew this was the one! I found some examples on etsy and sent them to my in-laws to see if they thought my father-in-law could make it, and he said he could! I didn't have a problem buying it, but it meant so much more to know that he was going to build it and paint it for us.
I love that we can hang this in our house and take it wherever we go as a reminder of the most wonderful day with so many of our loved ones.  We were both so happy with how it turned out, and it was exactly what we wanted! I wish we had more photos of it from the wedding, but here it is from in our house! We're currently redoing things, so we didn't want to hang it just yet.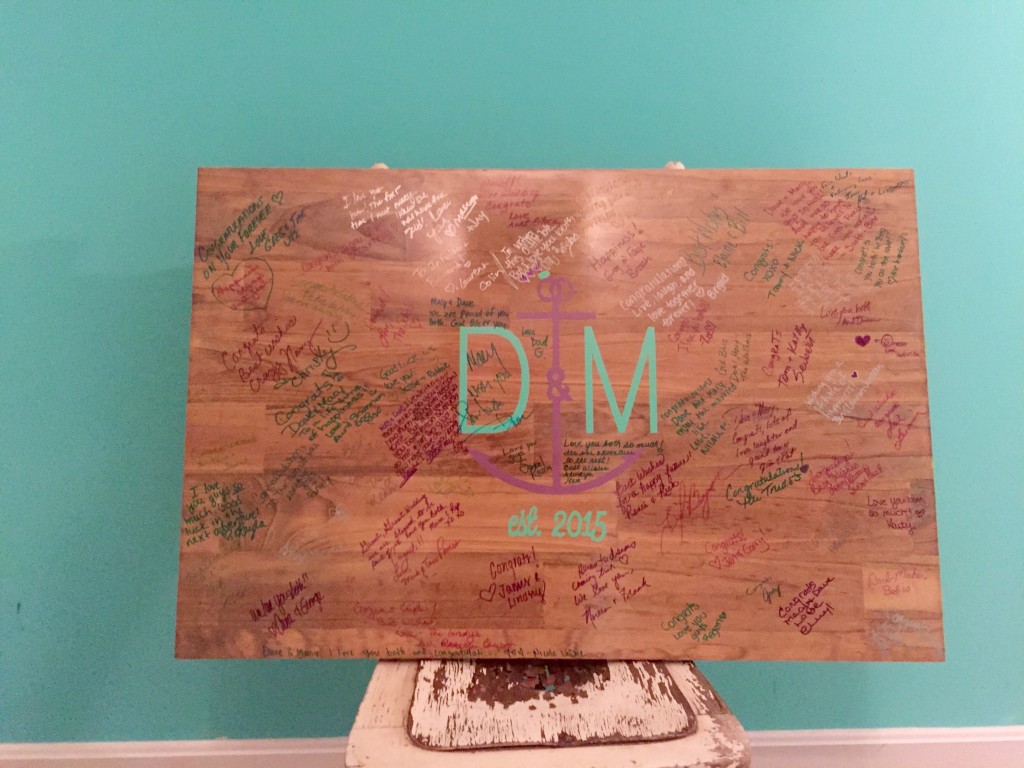 What kind of guest book did you have, or will you have?
---
Now it's your turn to link-up and share your wedding tales.
Nikki
and I love reading all about your big day, someone else's wedding adventures, or anything else wedding related. We just can't wait to read all about it!