I can't believe how many messages I received when I posted our demo videos! It's cool to see that so many people are into home renovation (and destruction) as much as I am. I legit pretty much only watch home renovation instagram stories these days (plus my friends stories!). After getting those messages I decided it would be fun to do a Q&A in addition to the overall details on what we are going for!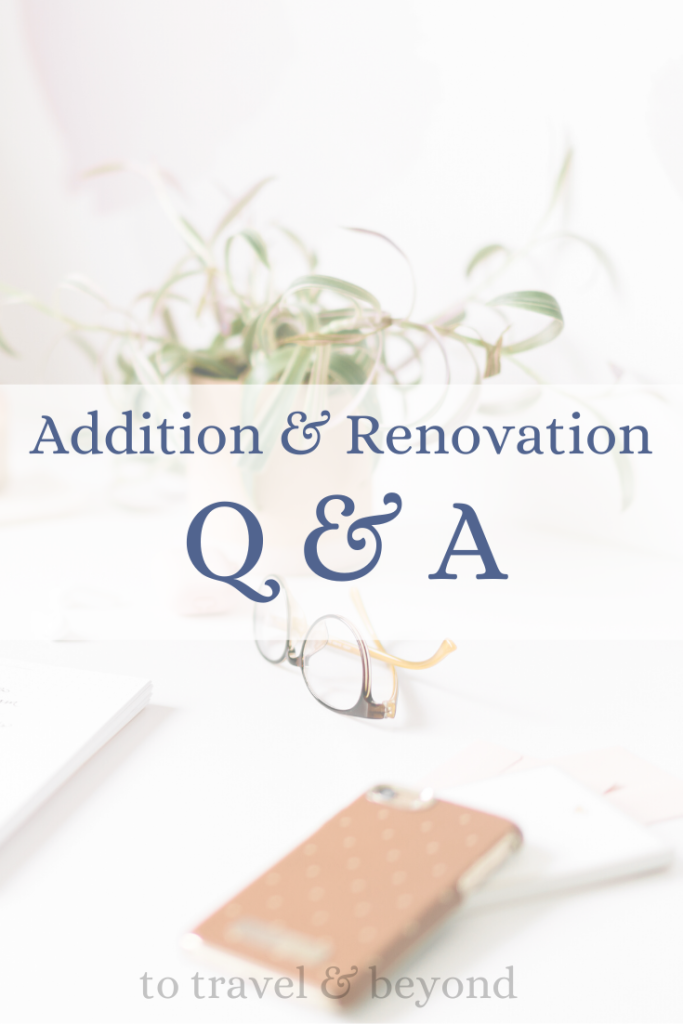 What is the overall aesthetic? When we first started planning for this I had ideas of what I wanted our future home to feel and look like. I wanted light, airy, coastal and modern. So a "Coastal Modern" home is what we are going for.
What exactly are you doing? I got this question a lot- I didn't realize I hadn't fully mentioned everything yet haha. We live in a split foyer home and are remodeling our existing main floor, as well as adding an additional floor. So essentially we are raising the roof!
What are you gaining by doing an addition? We will now have a larger master bedroom, a master bathroom, master closet, linen closet, laundry room, Ollie will have a larger room and she will have her own bathroom.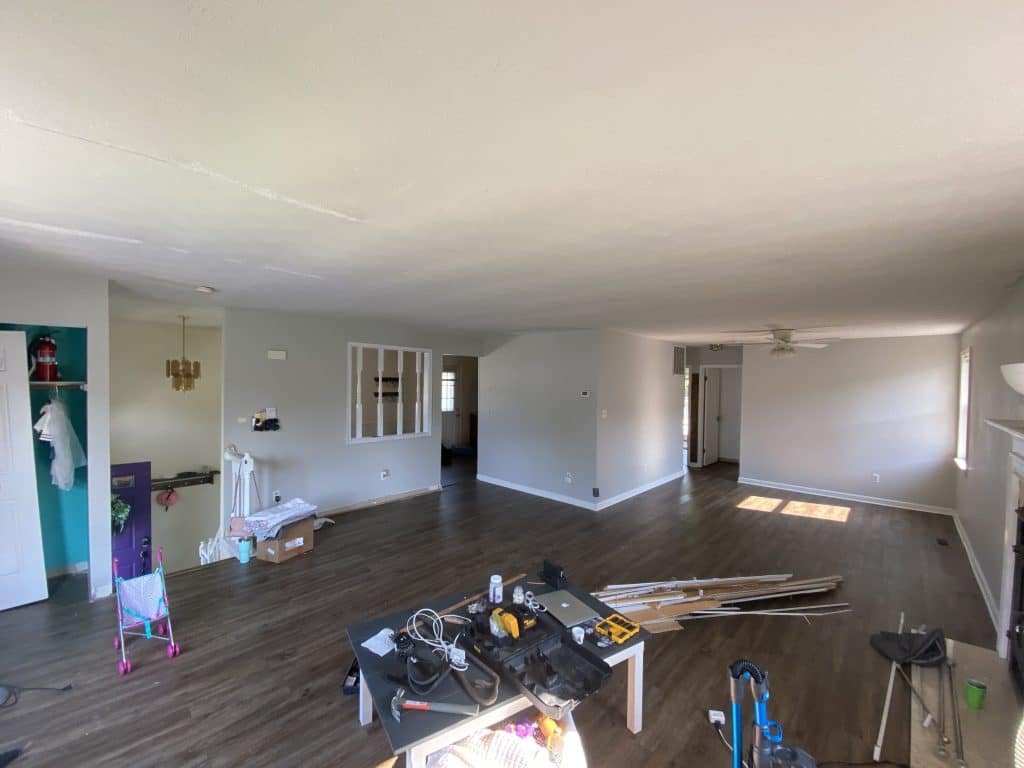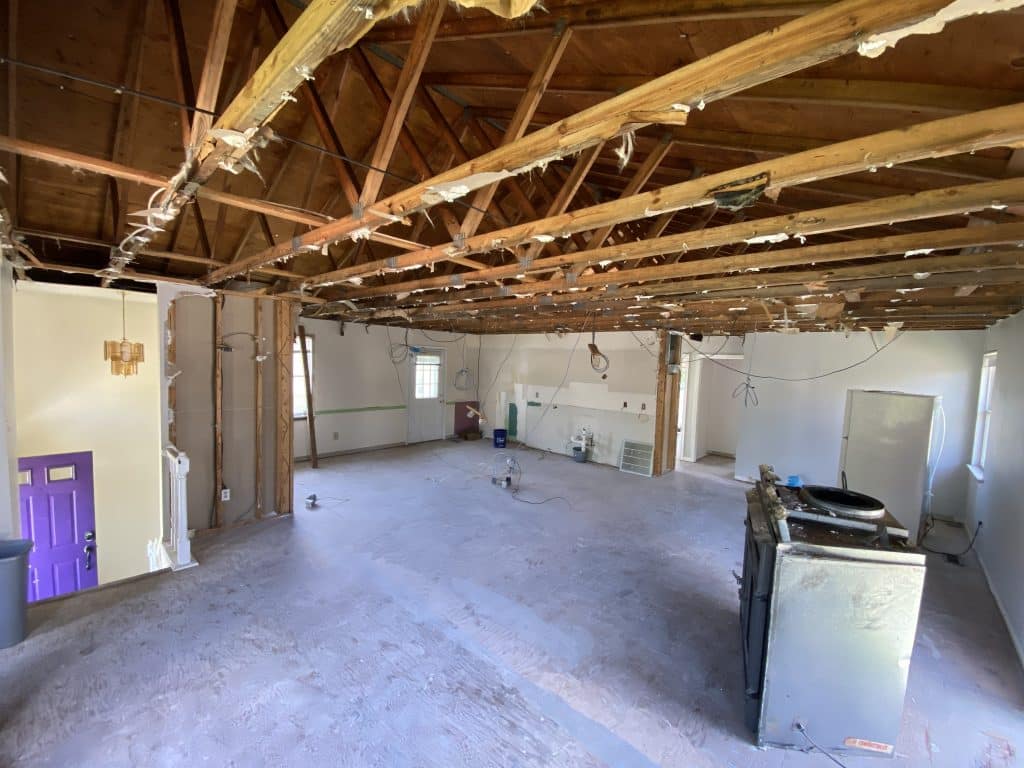 What existing spaces are you remodeling? Our kitchen, living room and dining room are all being opened up by knocking down 3 walls that currently separate them. We have a very small kitchen so I'm excited for not only an open floor plan but a larger, functional kitchen and a PANTRY! Oh, and a wine fridge!
We will also do cosmetic changes to turn our previous master bedroom into an office and Ollies nursery will become a guest room. We did a bathroom update earlier this year so that will stay the same.
How did you plan for such big changes? Honestly, a LOT of prayer and designing. I have a 25 page Canva document outlining everything possible. From paint colors and tile, hardware and lighting to furniture and curtains. Seeing everything together helped immensely and it gave me the chance to see what didn't work. I outlined our full design process in a previous post.
When was your home built? 1985! Not too old but just enough that it was very stuck in another decade. Closed off spaces, layers and layers of wallpaper, etc.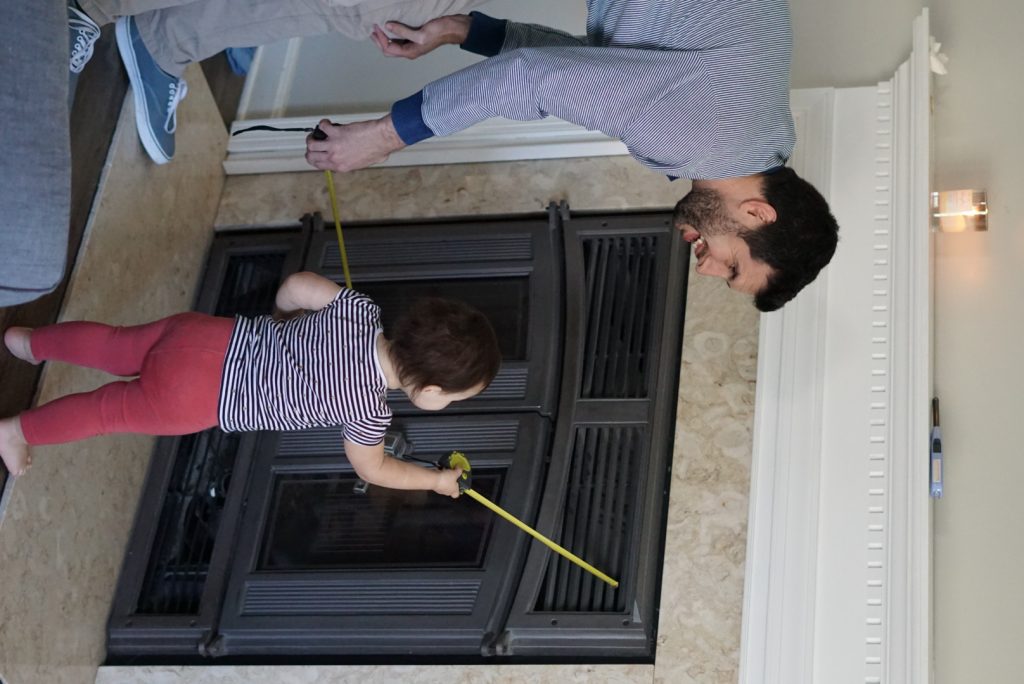 Are you custom building or did you pick from a plan? We are custom building! I'm so excited to share more about our design process. We really took the design and planning into our own hands from the start and then handed it over to the professionals to bring it together.
How long have you planned for this? It feels like forever! We started talking about the possibility of an addition in August 2018 and fully decided to renovate in July 2019.
What are you most excited about? It's so hard to decide on one thing! A few of my top choices are- a bigger kitchen, to have a closet again (I have shared with Ollie since she was born), and more space in general for having friends & family over.
When will the remodel be finished? It should take a few months but in my heart I hope to be back in our home by December. Having witnessed home construction my whole life, I know things don't always go as planned and it almost always takes longer than usual. Which is fine- we are happy!
Are you doing most manual labor yourself and hiring trades? We did some demo work at the beginning to prep for the hired demo crew (to save money and also because it's fun). For the next several weeks we're leaving the majority of the work to hired companies- framing, electric, roofing, HVAC, plumbing, insulation, drywall, and painting. We will handle the flooring, trim, tile, cabinet installation, closet installation, etc. ourselves.
Something to make note of is this is a permitted project, and while we would have left the big items to the professionals anyway, we needed to have a permit from the State of Maryland. With that permit, we will have inspections along the way where we have to show a licensed company completed the work.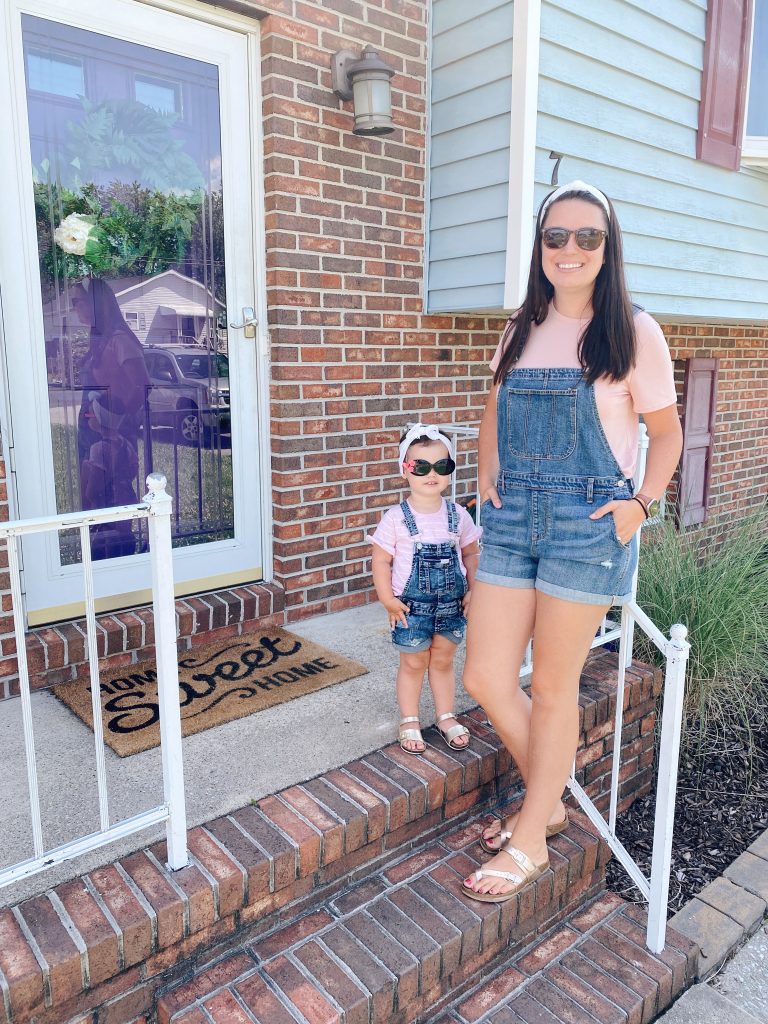 Why did you decide to stay in your home instead of move elsewhere? We have a few reasons for this. 1- My grandfather built our house (as well as many other houses in our neighborhood) and he is the project manager for our renovation! 2- A large portion of our family lives in this neighborhood. 3- Houses don't often go up for sale around here, and if they do most of the time they need a bit of work. 4- We love where we live for this point in our lives. This definitely won't be our "forever home" but we are able to make it more of a fit for at least the next several years. 5- We aren't ready for big changes yet. We aren't sure where we will go next so time will tell!
This turned into a pretty lengthy post but I wanted to cover the questions I received across the board! I am so excited for these changes and it's so cool to see how many of my internet friends are interested as well! Let me know what you want to see more of in the comments or on Instagram!