I am so excited to be hosting the Christmas Card Link-Up today with Mary from Eat Drink & Be Mary! If you sent out Christmas or holiday cards this year, we would love to see them! link-up below and hop around to some others to see the beauty everyone else sent out!
This year is our first year being married, so of course we wanted to include that in our Christmas cards. I may or may not have been thinking about what our cards would look like even before our wedding. I had so many ideas saved with sayings like "Be Married", "Holly, Jolly, Newlyweds" and other similar phrases, but Dave wasn't a total fan of the designs I had found. Being the designer that he is, he wanted to be created and combine a few different cards.
We decided together on the photo, and then I handed him the creative reigns. Once he took over, and I could see the excitement of Christmas Cards floating through his head, I had a feeling they would turn out well. I have to admit, I LOVE the results. He did such a great job and included an ode to our first married Christmas.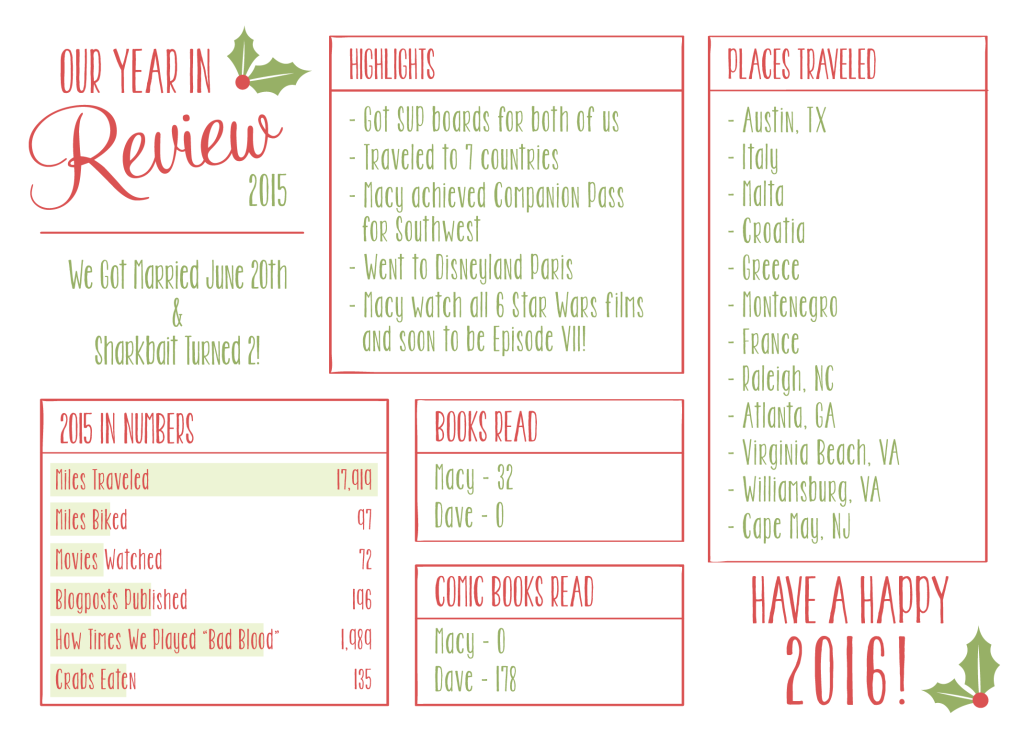 I originally said just to leave the other side blank, but he said he had ideas for that as well. Then he really went crazy with the back! I was fell in love with it as soon as I saw it. I helped with some of the facts and numbers and he ordered them. Another point to having a graphic designer as a husband.
Since I can't send all of my favorite blog friends a Christmas card, I hope this will do.
Merry Christmas!